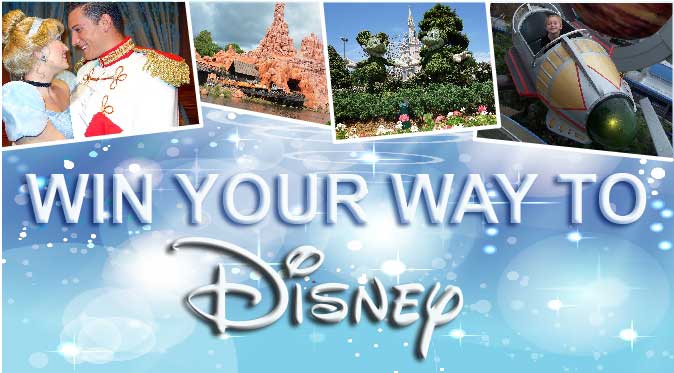 Win your way to Disney World
Win your way to Orlando Disney World, Disneyland or a Disney Cruise with these sweepstakes.  My family and I have won numerous Disney travel sweepstakes over the last several year just by persistence.  We've won the Disney Dream Job, an all expenses paid Adventures by Disney trip to China and we won a couple of Disney World sweepstakes before moving here in 2014.  Enter as frequently as the rules allow.
The easiest way to keep track is to bookmark this page and visit daily.  I'll update the list frequently to eliminate old sweepstakes and add new ones.  I don't include sweepstakes that offer small prizes.  I'll only list the ones that provide the best prizes, most of which include free travel.
Tips for winning:
Enter as frequently as the rules apply.  If the contest allows one entry per day, be sure to enter each day.  If it limits you to one entry per person or email, try entering your spouse as well.
Be sure to opt OUT of any extra email options to reduce spam.  They usually ask you if you want to receive emails from their sponsors, don't subscribe or your email will be filled with responses.  It doesn't affect your opportunity to win either way.
Use the right tools. Who wants to type their name and address over and over and over. You'll probably end up with carpal tunnel syndrome before you win a sweepstakes! Use an autofill program to do the work for you. Enter your data once and save it, then just click autofill and it fills in the form automatically. Google offers a free autofill function in its Google toolbar application. I use Norton Antivirus on my home computer and it has an autofiller included as well. Some browsers have this ability built-in. If you come across a form that won't allow autofill, just take a moment to type in the information.
Enter the contests that require effort. The Dream Job contest in 2007 that afforded me an opportunity to play pirate at Disneyland required making a 45 second video.
My daughter won the Adventures by Disney trip to China by embellishing some Flat Stanley artwork and writing an essay. You may find contests that ask for photography, an essay, artwork or a video. "But I'm not that creative" you say. You'll never win if you don't try! I believe there are far fewer entries into contests that require effort, which increases your opportunity to be a winner.
Be aware that you are responsible for the taxes on the trip(s) you win each year!
Updated 10/20/2014
[table id=1 /]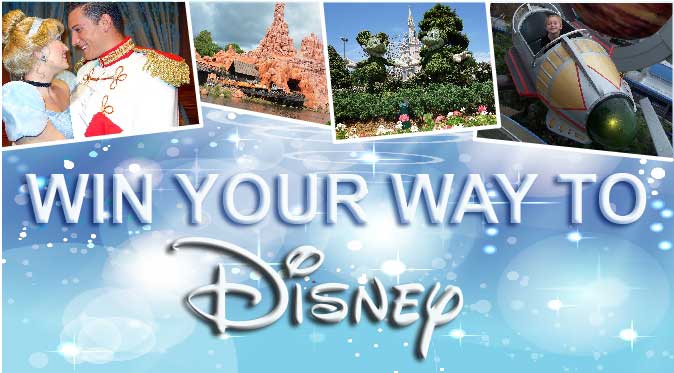 Are you planning a vacation? Reach out to our trusted travel agency sponsor Authorized Disney Vacation Planner
Mouse Class Travel
!