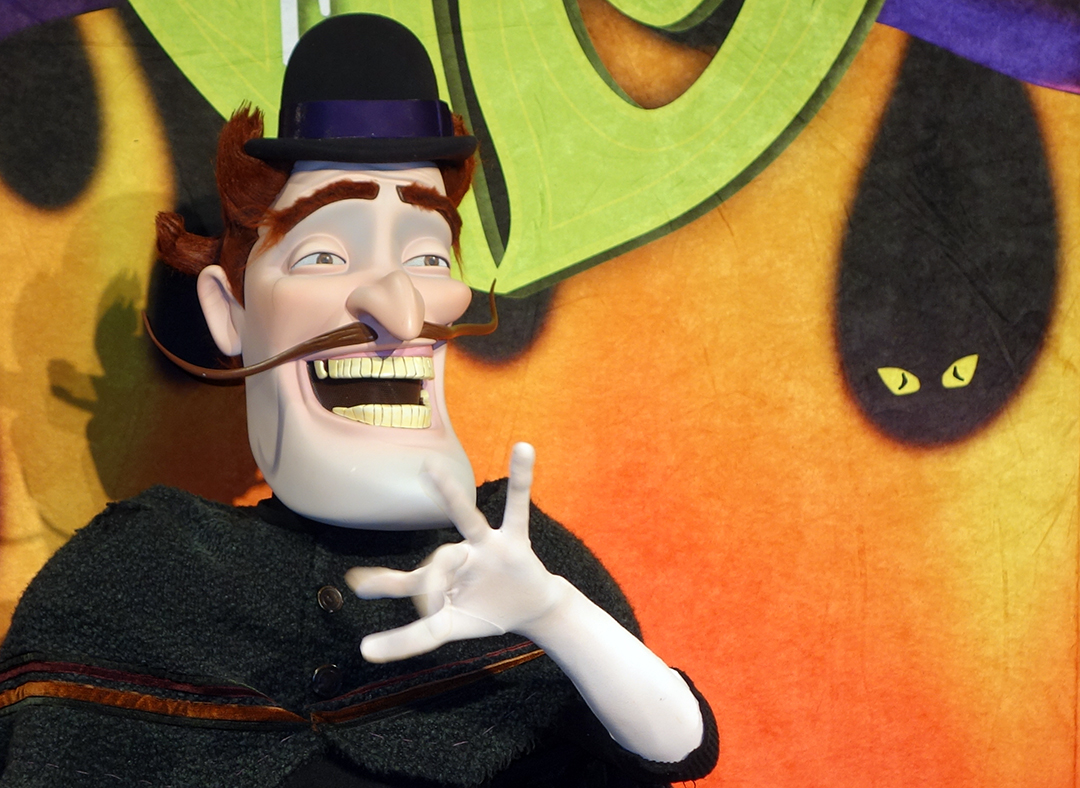 Updated 8/13/14
I will update this list as more characters are confirmed for the event.  There are a number of other characters that will appear, but Disney hasn't confirmed them yet.  Some that seem really likely would include Evil Queen, Gov. Ratcliffe, Lotso, Brer Bear, Brer Fox, Prince John, Gamorrean Guard and Tusken Raiders.
Some that could be seen as probable would include the Horace and Jasper, and Stomboli
Some that are unknown at this time include:  Imperial Guard, Cheshire Cat, Yzma & Kronk, Snow White's Old Hag, Hyenas.
NOTE:  Cheshire Cat, Yzma & Kronk will NOT appear!
Hades Hangout
Sorcerer's Hat Dance Party
Hades – will not meet
Megara – will not meet
Pain – will not meet
Panic – will not meet
Queen of Hearts
Sheriff of Nottingham
Big Bad Wolf
Captain Hook
*J. Worthington Foulfellow
*Gideon
*Mr. Smee
Villains Dominion
Streets of America
Cruella De Vil
Jafar
Dr. Facilier
Gaston
Shan Yu
Bowler Hat Guy
Captain Gantu
Dr. Hamsterviel
Frollo
Lady Tremaine
Anastasia
Drizella
Star Wars Characters
Star Tours Area
Boba Fett
Darth Maul
Darth Vader
Zam Wessell
Aurra Sing
Asajj Ventress
Jango Fett
Greedo
Jawas
*Emperor Palpatine
Stormtrooper
Villainous Encounters
Hector Barbossa
Captain Jack Show
Maleficent – movie form
Animation Courtyard
Constantine the Muppet – Soundstage One next to Muppet Vision 3D
Oogie Boogie Show
Oogie Boogie – will not meet
What villains would YOU like to see at this event?