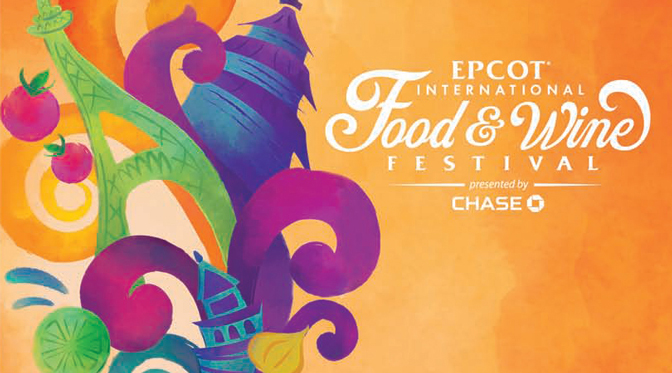 2014 Epcot International Food and Wine Festival Marketplace kiosks Menus:
Dates:  September 19 to November 10 2014.
What items look interesting to you this year?
Africa
Beef tenderloin tips berbere style with okra, jalapeños, tomato and pap
South African bobotie with turkey and mushrooms (gluten free)
MAN Vintners Chenin Blanc
Fairview Pinotage
The Wolftrap Red: Syrah, Mourvèdre and Viognier
Australia
Garlic shrimp with roasted tomatoes, lemon myrtle and rapini (gluten free)
Grilled lamb chop with mint pesto and potato crunchies (gluten free)
Pavlova: Crispy meringue shell with fresh berries and vanilla custard
Coopers Brewery, Original Pale Ale
Chateau Tanuda Grand Barossa Dry Riesling
St. Kilda Chardonnay
Nine Stones Shiraz
Belgium
Potato and leek waffle with beer-braised beef
Belgium waffle with warm chocolate ganache and whipped cream
Belgium waffle with berry compote and whipped cream
Hoegaarden
Stella Artois
Leffe Blonde
Stella Artois Cidre
Chilled coffee featuring Godiva Chocolate Liqueur
Beer flight (featuring 4 4-ounce servings): Hoegaarden, Stella Artois, Leffe Blonde and Stella Artois Cidre
Brazil
Mocequa de pescado: Regal Springs premium tilapia with coconut lime sauce and steamed rice (gluten free)
Crispy pork belly with black beans, tomato and cilantro (gluten free)
Pao de queijo: Brazilian cheese bread
Cocada: Brazilian coconut candy
Kaiser Brewery Xingu Black Beer
Carnaval Moscato Sparkling White Wine
Tannat Reserve
Frozen Caipirinha
Brewer's Collection
Radeberger Pilsner
BraufactuM Colonia
BraufactuM Palor
Schöfferhofer Grapefruit
Altenmünster Oktoberfest
BraufactuM Roog
BraufactuM Darkon
BraufactuM Progusta IPA
Beer flight 1 (featuring 4 4-ounce servings): Radeberger Pilsner, BraufactuM Colonia, BraufactuM Palor and Schöfferhofer Grapefruit
Beer flight 2 (featuring 4 4-ounce servings): Altenmünster Oktoberfest, BraufactuM Roog, BraufactuM Darkon and BraufactuM Progusta IPA
Canada
Canadian cheddar cheese soup
Seared rainbow trout with bacon, frisee and maple Minus 8 Vinaigrette (gluten free)
"Le Cellier" wild mushroom beef filet mignon with truffle butter sauce (gluten free)
Moosehead Lager
La Face Neige Apple Ice Wine
La Face Neige Sparkling
Mission Hill Family Estate Syrah
China
Beijing roasted duck in steamed bun with hoisin sauce
Mongolian beef in a steamed bun with chili mayo
Black pepper shrimp with Sichuan noodles
Chicken potstickers
TSINGTAO Beer
Francis Ford Coppola Su Yuen Riesling
Francis Ford Coppola Su Yuen Syrah
Kung Fu Punch with vodka and triple sec
Happy Lychee with tequila and vodka
Mango green tea with popping bubbles
Craft Beers
Sierra Nevada, Kellerweis® – Chico, CA
Dogfish Head Craft Brewery, Punkin Ale – Milton, DE
Shiner Brewery, Wild Hare Pale Ale – Shiner, TX
Abita Brewing Company, Purple Haze – Abita Springs, LA
Goose Island, 312 Urban Wheat Ale – Chicago, IL
Florida Beer Company, Sunshine State Pils – Cape Canaveral, FL
Magic Hat Brewery, Dream Machine IPL – South Burlington, VT
Terrapin Beer Company, Rye Pale Ale – Athens, GA
Beer Flight 1 (featuring 4 4-ounce servings): Sierra Nevada, Kellerweis; Dogfish Head Craft Brewery, Punkin Ale; Shiner Brewery, Wild
Hare Pale Ale; and Abita Brewing Company, Purple Haze
Beer Flight 2 (featuring 4 4-ounce servings): Goose Island, 312 Urban Wheat Ale; Florida Beer Company, Sunshine State Pils; Magic Hat
Brewery, Dream Machine IPL; and Terrapin Beer Company, Rye Pale Ale
Desserts and Champagne
Dessert Trio: Passion fruit coconut creamsicle, blueberry lime cheesecake roll and chocolate espresso opera cake
Guylian Belgian chocolate seashell truffles
Nicolas Feuillatte Rosé*
Möet & Chandon Nectar Impérial
Ruinart Blanc de Blanc
Dom Pérignon
Frozen S'mores featuring Monin® Toasted Marshmallow Syrup
Farm Fresh
Nueske's® Pepper Bacon hash with sweet corn, potatoes, hollandaise and pickled jalapeños (gluten free)*
Griddled "yard bird" with braised greens (gluten free)
Orlando Brewing Company, I-4 IPA – Orlando, FL
Ba Ba Black Lager, Uinta Brewing Company – Salt Lake City, UT
Duke's Cold Nose Brown Ale, Bold City Brewery – Jacksonville, FL
Florida Cracker Belgian Style White Ale, Cigar City Brewery – Tampa, FL
Florida Orange Groves, Key Limen-Key Lime Wine
Chateau St. Michelle & Dr. Loosen Eroica® Riesling
St. Francis Old Vines Zinfandel
Beer Flight (4 4-ounce servings): I-4 IPA, Ba Ba Black Lager, Duke's Cold Nose Brown Ale and Florida Cracker Belgian Style White Ale
France
Tartelette aux escargots: Escargot tart with garlic, spinach, bacon and parmesan
Gratin de crozet de savoie: Wheat pasta gratin with mushrooms and Gruyere cheese
Boeuf bourguignon: Braised short ribs in cabernet with mashed potatoes
Crème brûlée caramel fleur de sel: Sea salt caramel crème brûlée topped with caramelized sugar
Beer Kronenbourg Blanc 1664
Chardonnay, Macon-Villages, La Côte Blanche
Cabernet Sauvignon, Bordeaux, Château Bonnet
Sparkling Pomegranate Kir
La Passion Martini Slush: vodka, Grey Goose Le Citron, cranberry and passion fruit juice
Germany
Schinkennudeln: Pasta gratin with ham and cheese
Roast bratwurst in a pretzel roll
Berliner: Yeast doughnut filled with apricot jam
Altenmünster Oktoberfest
J&H Selbach Bernkasteler Kurfürstlay Riesling Kabinett
Selbach-Oster Mosel Riesling Spätlese
J&H Selbach Bernkasteler Kurfürstlay Riesling Auslese
Kallstadter Kobnert Spaetburgunder Spätlese Dry Barrique Style
Greece
Vegetarian moussaka
Griddled Greek cheese with pistachios and honey (gluten free)
Chicken gyro with tzatziki Sauce
Spanakopita
Domaine Skouras Moscofilero
Domaine Siglas Assyrtiko/Athiri
Alpha Estate Axia Syrah-Xinomavro
Tzatziki martini featuring Crop Organic Cucumber Vodka and BOLS Natural Yoghurt Liqueur
Hawai'i
Kalua pork slider with sweet and sour Dole® Pineapple chutney and spicy mayonnaise
Tuna poke with seaweed salad and lotus root chips
Kona Brewing Company, Big Wave Golden Ale
Kona Brewing Company, Castaway IPA
Maui Splash Sweet Pineapple Wine
Aulani Sunrise featuring Sammy's Beach Bar Rum
Hops and Barley
Artisan cheese plate featuring Cabot Cloth wrapped cheddar, Purple Haze chèvre goat cheese and Cave Man blue cheese
Baked lobster alfredo
Florida grass fed beef slider with pimento cheese
Fresh baked carrot cake with Craisins® and cream cheese icing
Samuel Adams® Octoberfest
New Belgium Brewing Company Snapshot
Samuel Adams Cherry Wheat®
Leinenkugel's Seasonal Shandy
La Crema Sonoma Coast Chardonnay
Julia's Vineyard Pinot Noir, Cambria Estate Winery
Beer flight (featuring 4 4-ounce servings): Samuel Adams Octoberfest, New Belgium Snapshot, Samuel Adams Cherry Wheat and
Leinenkugel's Seasonal Shandy
Ireland
Lobster and seafood fisherman's pie
Kerrygold® cheese selection: Reserve cheddar, Dubliner with Irish Stout and Skellig
Warm chocolate pudding with Kerrygold Irish Cream Liqueur Custard (gluten free)
Guinness® DraughtBunratty Meade Honey Wine
Chilled Irish Coffee featuring Bunratty Potcheen
Kerrygold Irish Cream Liqueur
Italy
Ravioli alla caprese: Cheese ravioli, tomato sauce, mozzarella, parmesan and basil
Filetto di pollo, con funghi al marsala: Chicken tenderloin, cremini mushrooms, marsala sauce and ciabatta bread
Cannoli al cioccolato: Chocolate-covered cannoli filled with sweet ricotta, chocolate and candied fruit
Moretti Lager Beer
Moretti La Rossa Beer
Procecco, Bosco del Merlo
Pinot Grigio, Placido
Chianti Classico, Placido
Frozen Primavera with limoncello and tequila
Japan
Spicy hand roll: Tuna and salmon with Kazan Volcano sauce
Teriyaki gyoza bun: Steamed bun filled with chicken, vegetables and sweet teriyaki sauce
Chirashizushi: Salmon, shrimp, crab and egg served over seaweed salad and ginger rice
Kirin Draft Beer
Sake: Kikusui Ginjo
Sake Sunrise
Sparkling Peach Sake Gell
Mexico
Shrimp taco: Fried shrimp, pickled habanero pepper and onions on a flour tortilla
Rib eye taco: Marinated rib eye, roasted chipotle salsa and grilled scallions on a corn tortilla (gluten free)
Sweet corn cheese cake
Dos Equis Beer
Sangria
Tequila Flight
Mango-strawberry margarita
Morocco
Kefta pocket: Ground seasoned beef in a pita pocket
Spicy shrimp roll with cilantro and mint sauce
Baklava
Casa Beer
Guerouane White*Sangria
Mimosa Royale: Sparkling wine and orange juice topped with orange liquer
New Zealand
Steamed green lip mussels with garlic butter and toasted bread crumbs
Venison sausage with pickled mushrooms, baby arugula and black currant reduction (gluten free)
Lamb meatball with spicy tomato chutney
Kim Crawford Pinot Gris
Mohua Sauvignon Blanc
Kim Crawford Unoaked Chardonnay
Kim Crawford Pinot Noir
Patagonia
Beef empanada
Grilled beef skewer with chimichurri sauce and boniato purée (gluten free)
Roasted Verlasso salmon with quinoa salad and arugula chimichurri (gluten free)
Pascual Toso Sparkling Brut
Terrazas Reserva Malbec
Cono Sur Bicicleta Viognier
Cono Sur Bicicleta Pinot Noir Rosé
Poland
Kielbasa and potato pierogi with caramelized onions and sour cream
Sauerkraut pierogi with pork goulash
Okocim Brewery, Okocim O.K. Beer
Blaufraenkische Donausonne, Hungarian Wine
Frozen Szarlotka (apple pie) featuring Zubrowka Bison Grass Vodka
Puerto Rico
Ensalada de carrucho: Caribbean conch salad with onion, tomato and cilantro (gluten free)
Carne guisada con arroz blanco: Slow-braised beef with Puerto Rican-grown rice (gluten free)
Friturias: Sorullitos (sweet polenta fries) and bolitas de queso (cheese fritter with mayo ketchup)
FlanCocho: Vanilla caramel custard with chocolate coffee cake
Gasolina Sangriiia
Medalla Light Beer
Frozen San Juan Breeze
Frozen San Juan Breeze with Don Q Limón Floater
Chilled Club Caribe Mango Rum (neat)
Scotland
Vegetarian haggis with neeps and tatties: Griddled vegetable cake with rutabaga and mashed potatoes
Fresh potato pancake with smoked Scottish salmon and herb sour cream (gluten free)
Seared sea scallop with spinach-cheddar gratin and crispy bacon (gluten free)
Crannachan: A traditional Scottish dessert trifle
Innis & Gunn® Original
Loch Lomond featuring Glenfiddich® 12 year
Glenfiddich Scotch Selection (12, 15 and 18 year)
Singapore
Lemongrass chicken curry with coconut and jasmine rice (gluten free)
Seared mahi mahi with jasmine rice and "Singa" sauce
Tiger Beer
Marqués de Caceres Satinela
Singapore Sling featuring Hendrick's Gin and Cherry Herring
South Korea
Kimchi dog with spicy mustard sauce
Roasted pork lettuce wrap with kimchi slaw
Bokbunjajoo: Bohae black raspberry wine
iCing Grapefruit Sparkling Rice Brew
Soju Fruit Slushy featuring Jinro Chamisul Soju
Terra
Blackened Chick'n Breast, farro wheat and spicy gumbo sauce featuring Gardein™ Chick'n Breast
CraB'less CraB Cake with pepper slaw and Cajun remoulade featuring Gardein™
Chocolate-blood orange cupcake with tofu icing
Red Bridge Ale
The Vegan Vine Chardonnay
Paperboy Red
Fresh Watermelon Juice
Are you planning a vacation? Reach out to our trusted travel agency sponsor Authorized Disney Vacation Planner
Mouse Class Travel
!