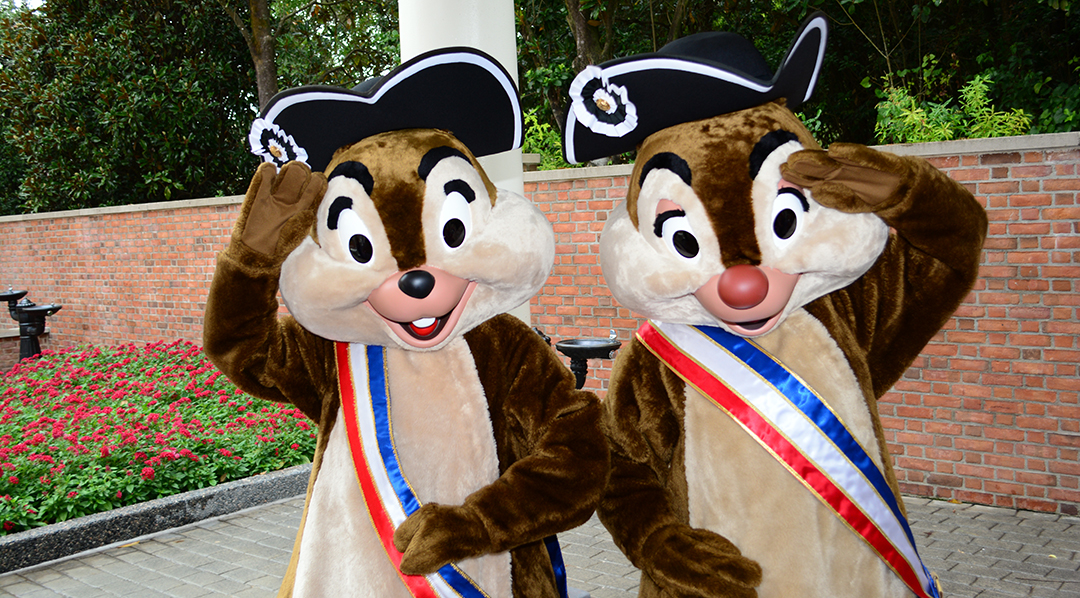 KennythePirate's Daily Adventure – Day 4:  Patriotic Characters
My girls and I just wanted to head to Epcot in order to meet Chip n Dale in patriotic Revolutionary War costuming.  They were meeting for July 4th only next to the American Adventure attraction.  We arrived around 11:00am and stopped by an Epcot Character Training meet that included Tinker Bell, Aladdin, Minnie, Chip n Dale and Baloo with King Louie.  We chose to meet with Tink, who had the longest line.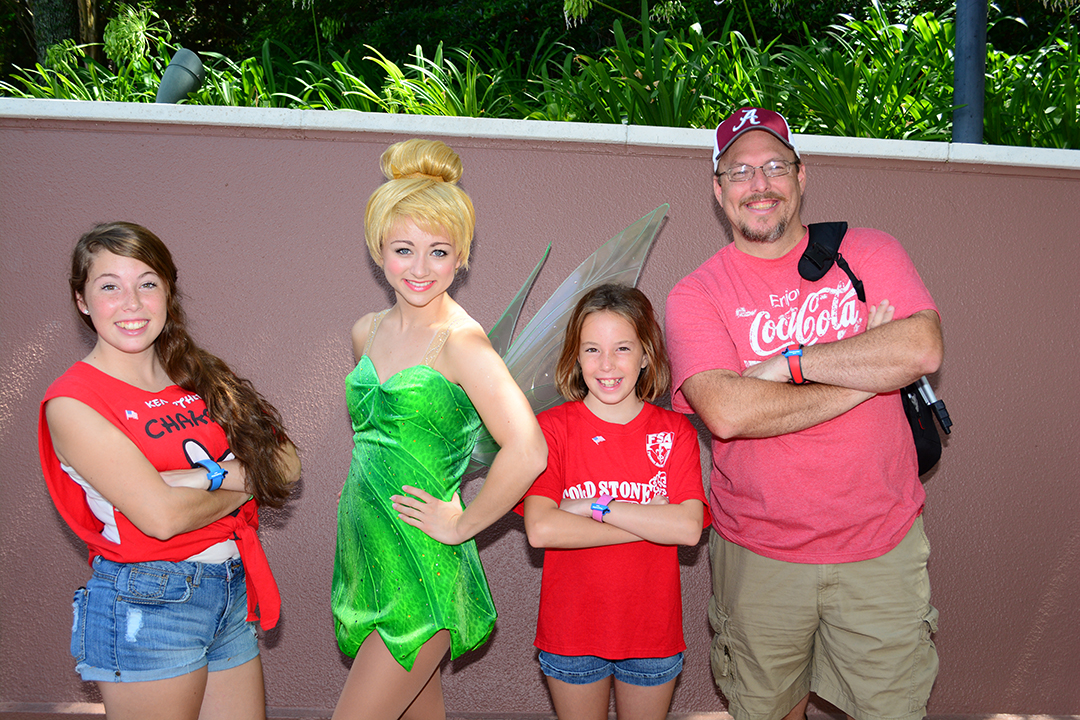 We made our way around to America expecting Chip n Dale to begin meeting at 11:30am.  The meet and greet wasn't published anywhere, so I was going by last year's times.  The characters finally arrived at Noon.  The line for them was steady in the 30-45 minute range through the day.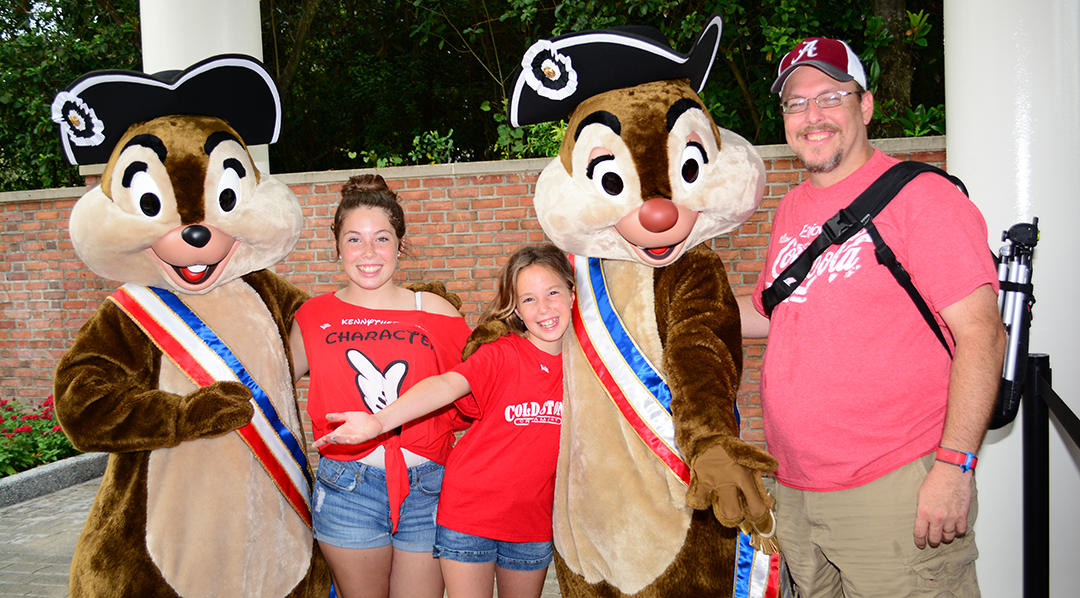 From there we stepped over to enjoy the Voices of Liberty July 4 celebration, which was amazing.  I'll share some video clips on my Youtube channel later.  I usually post little video clips on my Facebook page while I'm touring around too.  There was a light rain, but we endured it.  I thought we should take in the American Adventure show before leaving, but noticed a line off to the left and learned that Mickey, Goofy and Donald would be meeting there shortly.  Of course, we joined the line!
We were asked to only take one photo per family, so I wasn't able to take a photo of the characters by themselves like I often do :(  They weren't allowing autographs either to speed the line.  That was no big deal to us.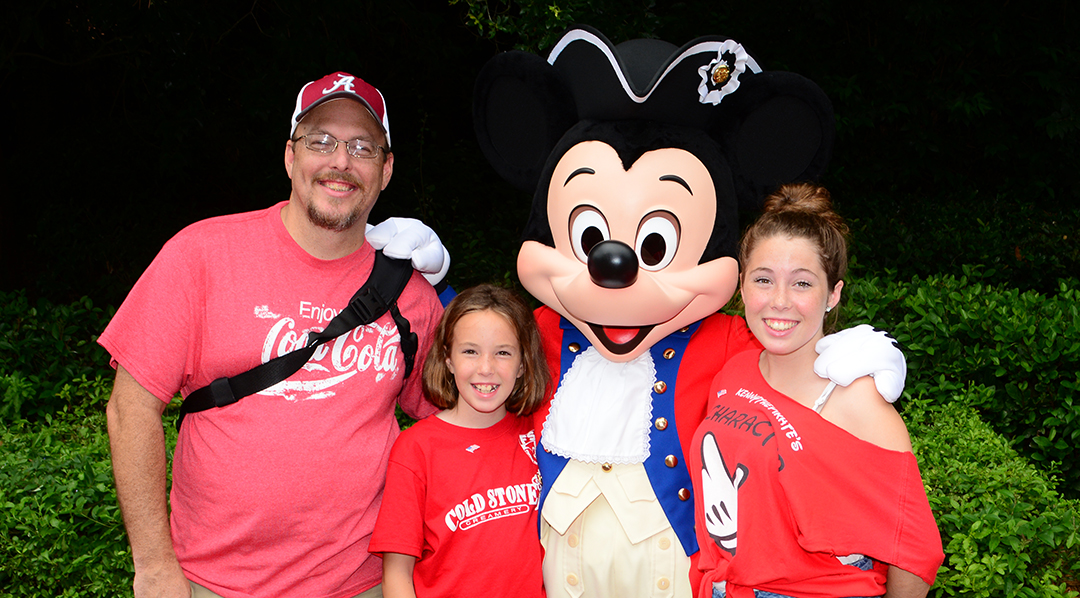 After meeting these characters, it was time to take in the American Adventure before heading out of the park.
We enjoyed the afternoon at Typhoon Lagoon with friends, dinner at Shula Burger and viewed the Magic Kingdom fireworks from the Polynesian beach for a great celebration of our freedom!