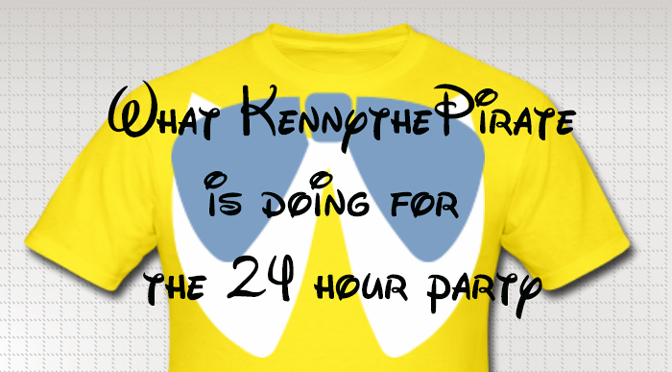 What are we doing for the 24 hour party?
I've asked a few times what I'll be doing for the 24 hour party that is know as "Rock Your Disney Side."  Will I be attending?  Will I spend the entire day?  Will I wear a costume?  Those are all great questions that I've kept pretty secret until now.
Many of you know that I'm sort of good at the Ultimate Tours that Touringplans.com created a few years back.  My family and I currently hold the top spot in the Hall of Fame complete tours in all four parks.  We hold 4 of the top 5 complete Magic Kingdom Ultimate Tours and our best effort was 82 attractions on Leap Day 2012.  From the attractions that were open that day, we only missed a couple of Sorcerers of the Magic Kingdom missions and the Frontierland Hoedown (bonus attractions).  We got hung up by the 3.5 hour wait to meet Rapunzel and Flynn during the party time.   
We know we can do better, because there are a good deal of attractions that are now open that weren't open in 2012.  Our goal in 2014 is more than 100 attractions in a single operating day!  It would be the first time anyone has exceeded 100 attractions on an ultimate touring plan, if we are successful.   A number of things may hinder a completed tour including weather,  attractions closing and injury.  We've had all these happen at different points in different tours.
In the spirit of the Disney Bounding side of the Rock Your Disney Side, my daughter Jordyn and I will be rocking our custom made Tweedle outfits that are a tshirt I created, some red shorts and red baseball caps.  We want to remain cool, yet stylish :)
The front of the shirt is above at the top of the post.  The back of my shirt says: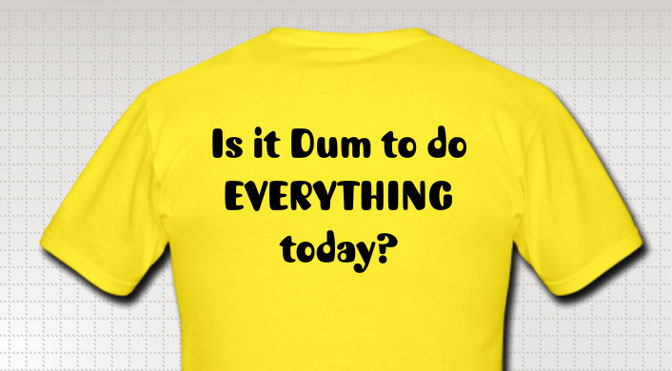 The back of Jordyn's shirt says: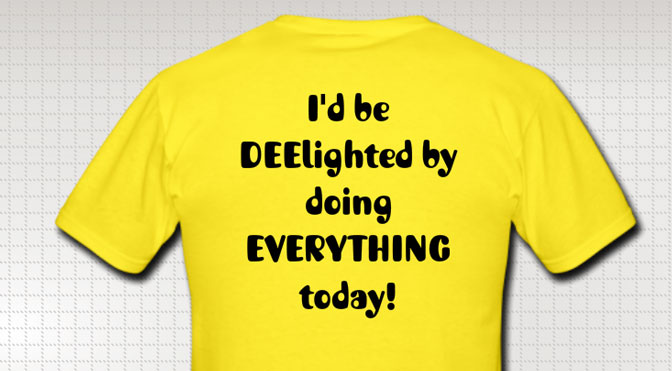 We will be Tweeting and Facebook posting the attractions that we experience live and the format will look like this:
1,Star Tours,10,,16:30,16:37,16:50,FP Used
What it means:  Attraction Number, Current posted wait time, Time in line, Time on Ride, Time out of ride and if we used FP+ to ride it.  This is all data that is required to submit the completed tour.
Not only will this be the first tour for us to post to my Facebook during an Ultimate Tour, but also the first time we'll post photos and short video clips here on the blog along with updating our status occasionally.  We hope you'll follow along with us and enjoy some Rock Your Disney Side fun!
How are we handling the battery needed?
I just upgraded my phone to the new Samsung S5 and I have two additional back up batteries for this already powerful phone.  We'll also bring two juice packs, just in case we need them.
What does our packing list look like?
Backpack
Brita water bottle
Blistex
Pocket Canon camera in case we need it for low light photos
Camera batteries
Memory cards
Snacks
Extra socks – I always change socks in the Hall of Presidents :)
Autograph book and pen
My touring strategy (multiple copies)
Park tickets or Magic Bands
Sorcerers of the Magic Kingdom RFID card and one image card
Lanyard for SotmK stuff
Quarters for the arcade game.
We plan to arrive at the Magic Kingdom by 5:30am and watch the Magic Kingdom Welcome Show, we've schedule FP+ for early in the morning so we can get more through the day.  We usually grab some chicken nuggets for dinner while watching Sonny Eclipse, but otherwise we keep moving pretty much all day and won't leave until the park closes the next morning.   If you see us, please cheer us on!