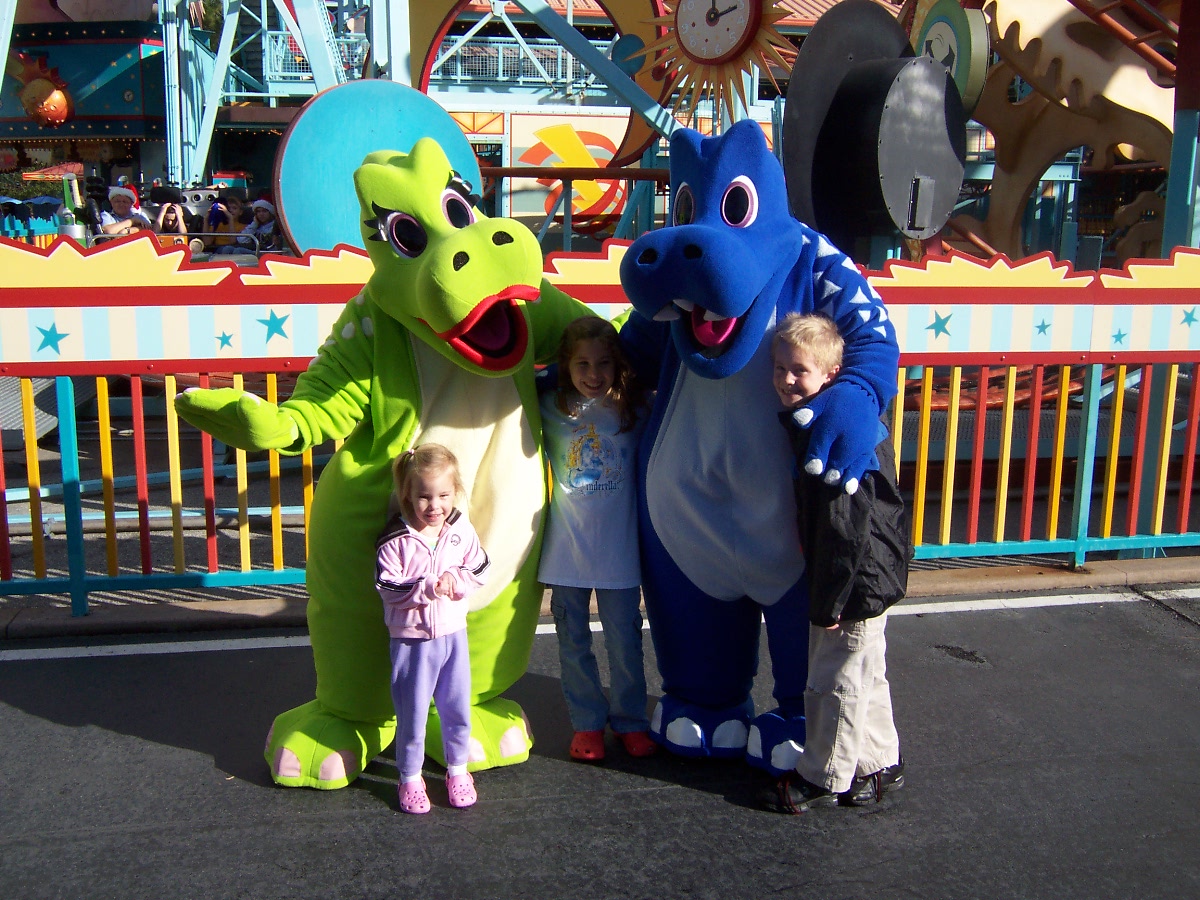 Disney's Animal Kingdom theme park will begin a test presentation of a new character-type interactive experience in Dinoland USA. The test is said to begin April 19 and continue for at least two weeks. The test involves Professor Parker Woodson and his "pet" velociraptor known as "V." I'm not sure how one raises a raptor as a pet, but I guess we'll find out. I sure hope it's not just the guy that works at Restaurantasaurus who walks around creeping people out with the little puppet thing.
If they are looking for some really cool area entertainment in Dinoland, they should just bring back Lucky the Dinosaur. He was awesome!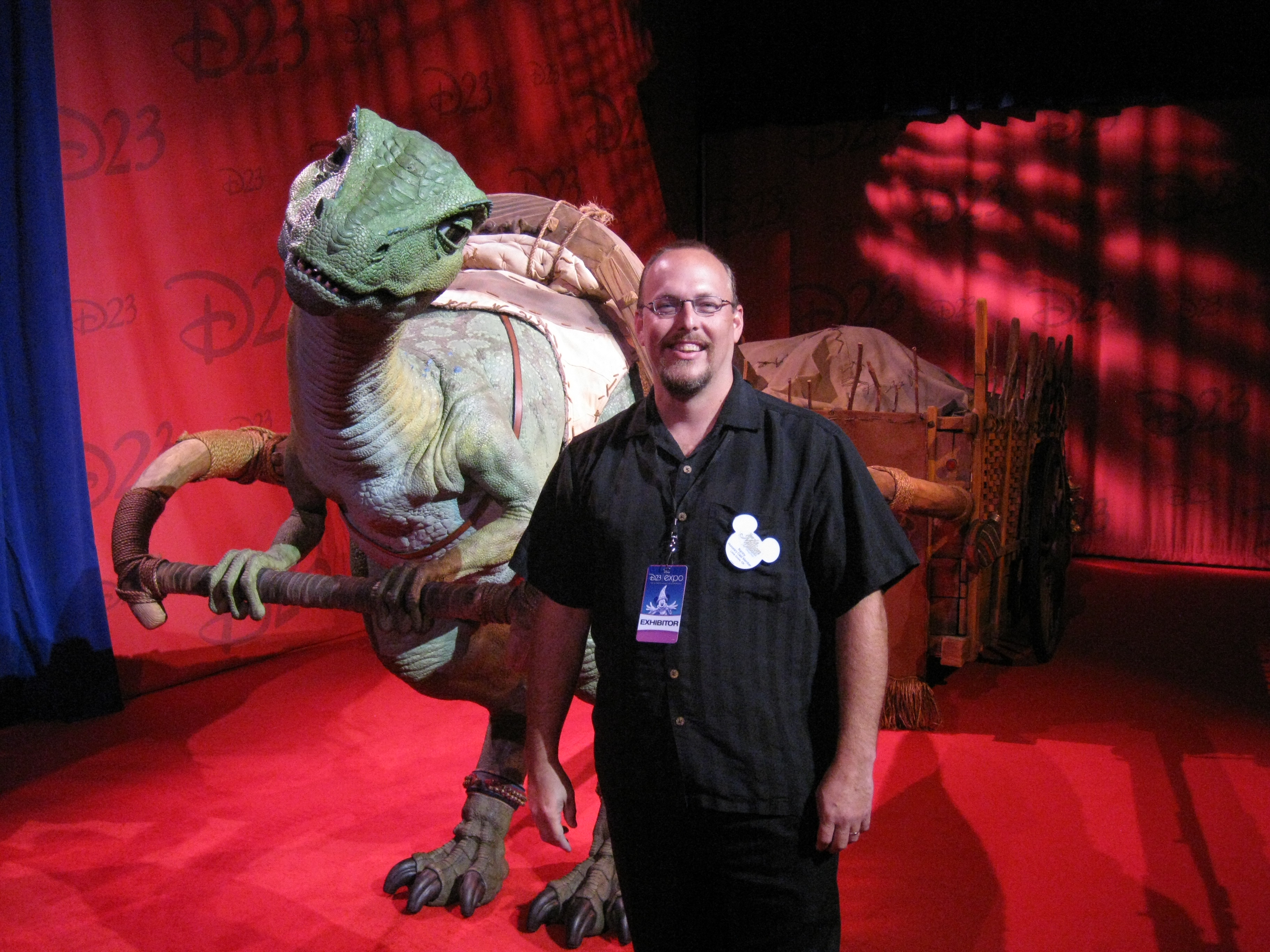 Or they could bring back Roxie and TRex!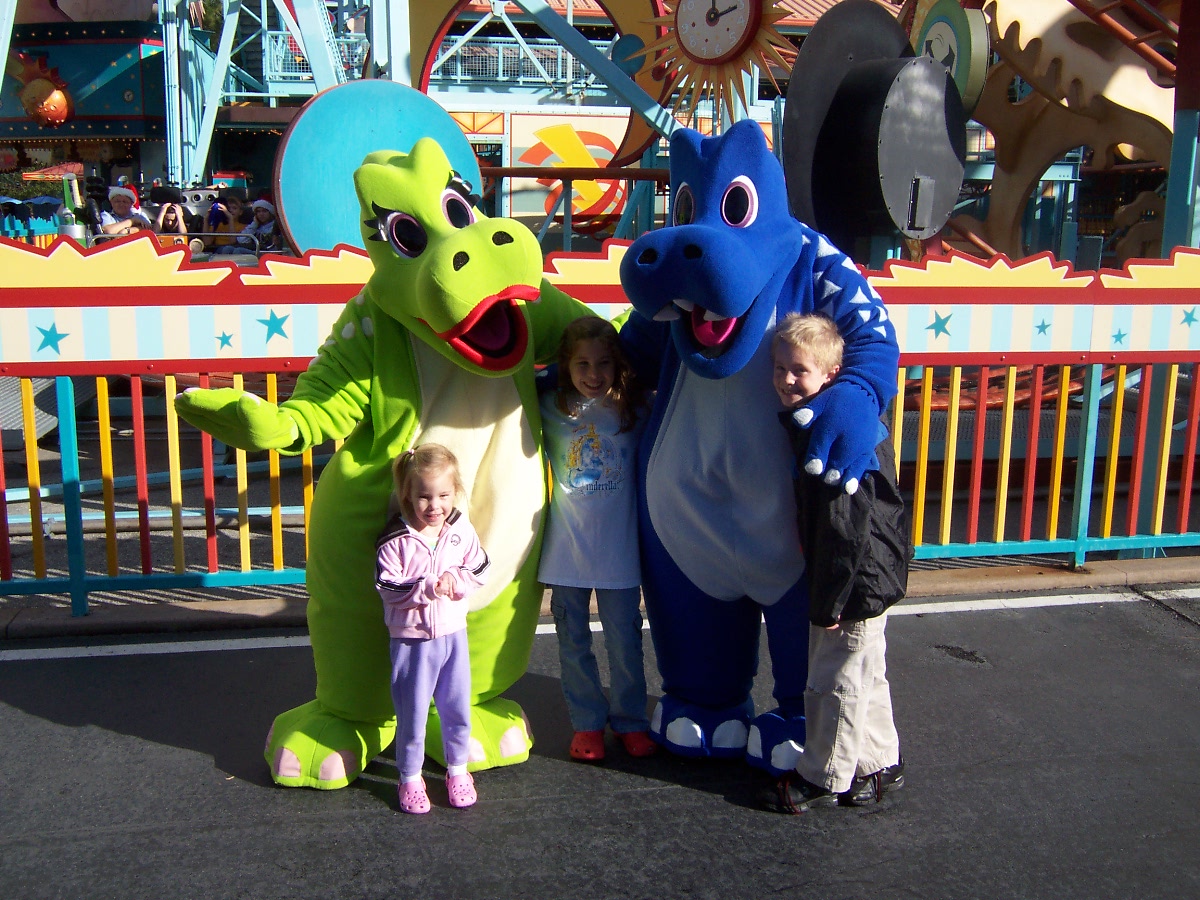 I'll head over later in the week to check this out and report back. Let's hope it's not just puppet guy. I'll see if I can learn his show times.