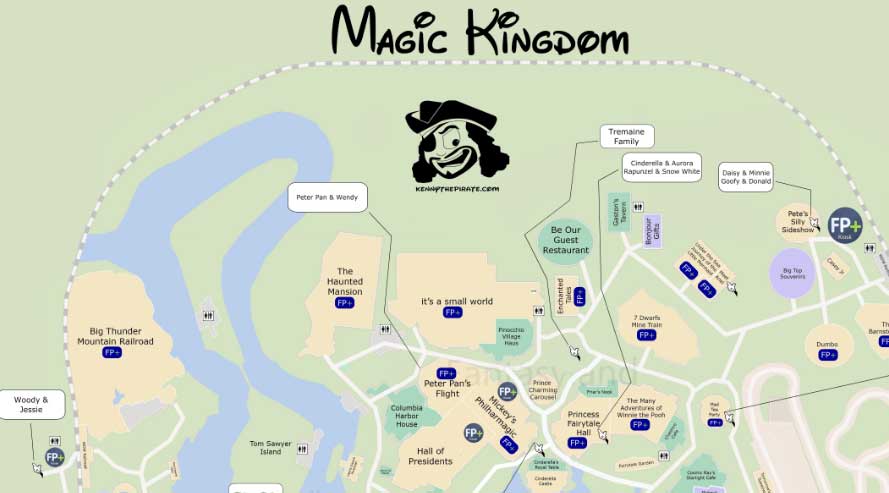 Links to all my custom maps!
The Best Disney World Magic Kingdom Map!
This Magic Kingdom map includes character locations, fastpass+ kiosk locations, rides (and whether the ride uses FP+), shows, dining and larger shopping locations. I hope you think this is the best map of the Magic Kingdom and this helps you in your Walt Disney World planning.
You'll also be able to find these maps under the MAPS tab at the top of the blog. It will also be included in all Magic Kingdom Touring Plans that I create in the future.
Click on the image for the full size version. It's a REALLY large map