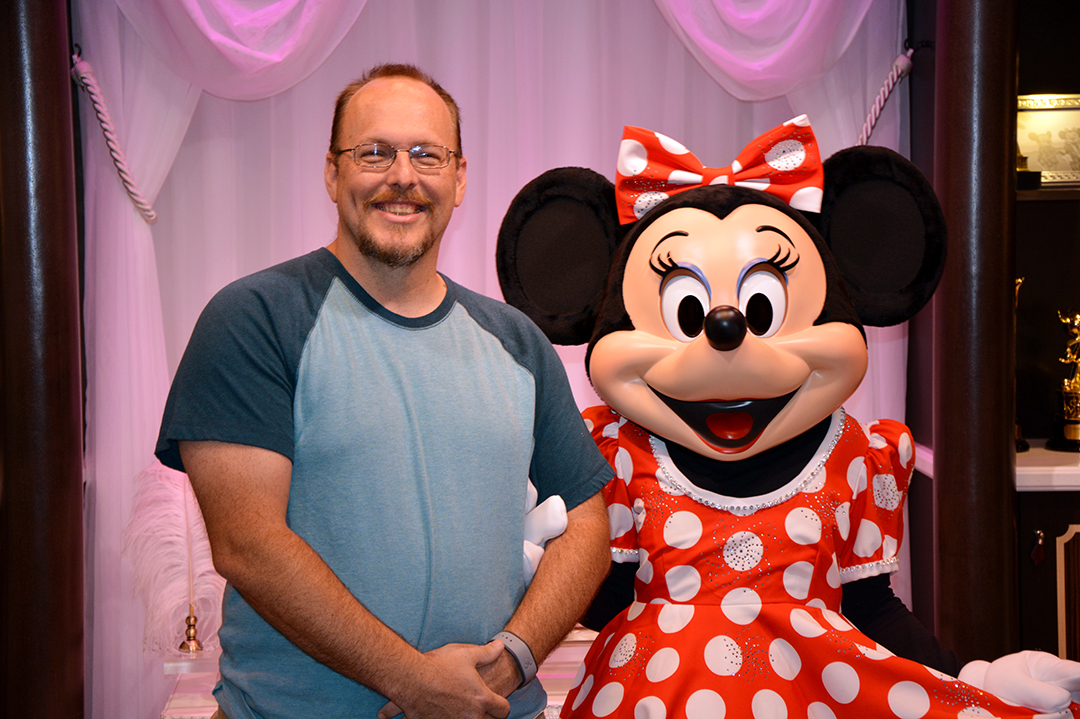 It's been brought to my attention that as a part of the new MyMagic and Fastpass+ experiences, Walt Disney World will offer FP+ EXCLUSIVE meet and greets.  This will mean that those who wish to use their FP+ for headliner attractions will not be able to participate in these meet and greets.  The characters that are currently being chosen ARE, however, available to meet in other parks.  I suppose this is to ensure a shorter meet and greet experience with these characters.
Epcot – Tigger and Winnie the Pooh
In my recent Pirate in the Parks Epcot edition, I mentioned that Winnie the Pooh now has the Fastpass+ scanning posts installed and the queue was moved from inside the store to behind the store.  I wondered why there appeared to only be one entry point.  How will FP+ guests and the unwashed masses merge at this location?  You can clearly see in the image below that there's only ONE entrance.  The Town Square Mickey, Fantasyland Princesses and Ariel have TWO lines.  One for those who use a version of FP and one for those who wish to wait an hour, if they don't follow my Rope Drop or FP advice :)  In the coming months, only those with FASTPASS+ (no paper FP will be served) will be allowed to take part in this meet and greet location.
Click on any image for a larger view
One can also use FP+ to meet Mickey, Minnie and Goofy at the Epcot Character Spot, but it really isn't necessary with wait times varying between 5 and 10 minutes.  I walk right in almost any afternoon.
Hollywood Studios – Minnie Mouse
I had seen the exact same issue at Hollywood Studios, but assumed that the all new Minnie Mouse meet and greet would be receiving a second room at a later date.  Her meet area is after all in a room that is listed at Drawing Room 2.   However, you can also clearly see that the Minnie Mouse meet and greet line only has ONE entrance for FP+ only.  This is the only current meet area that has the Mickey Touch Points installed.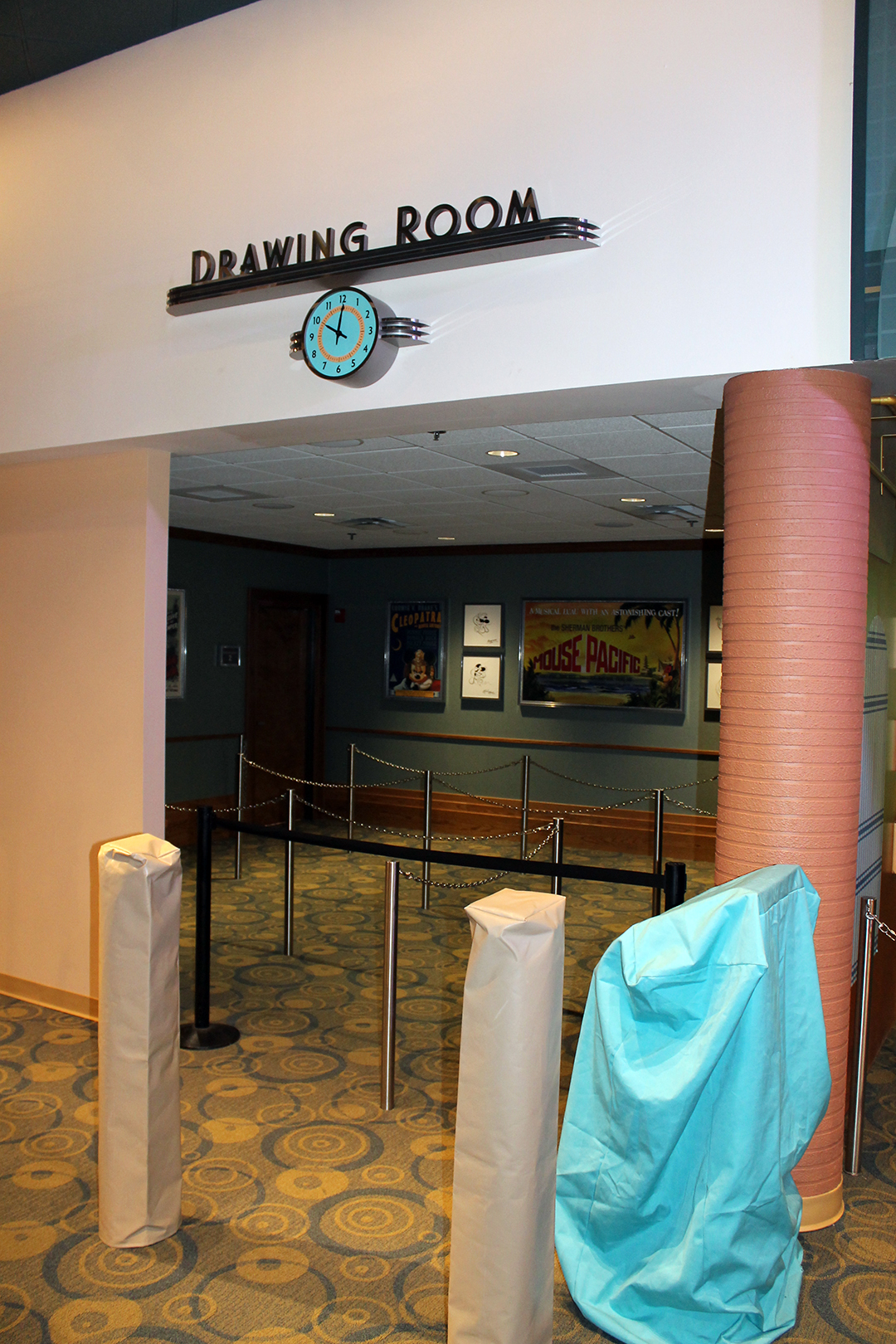 Check out Minnie's new sparkly dress!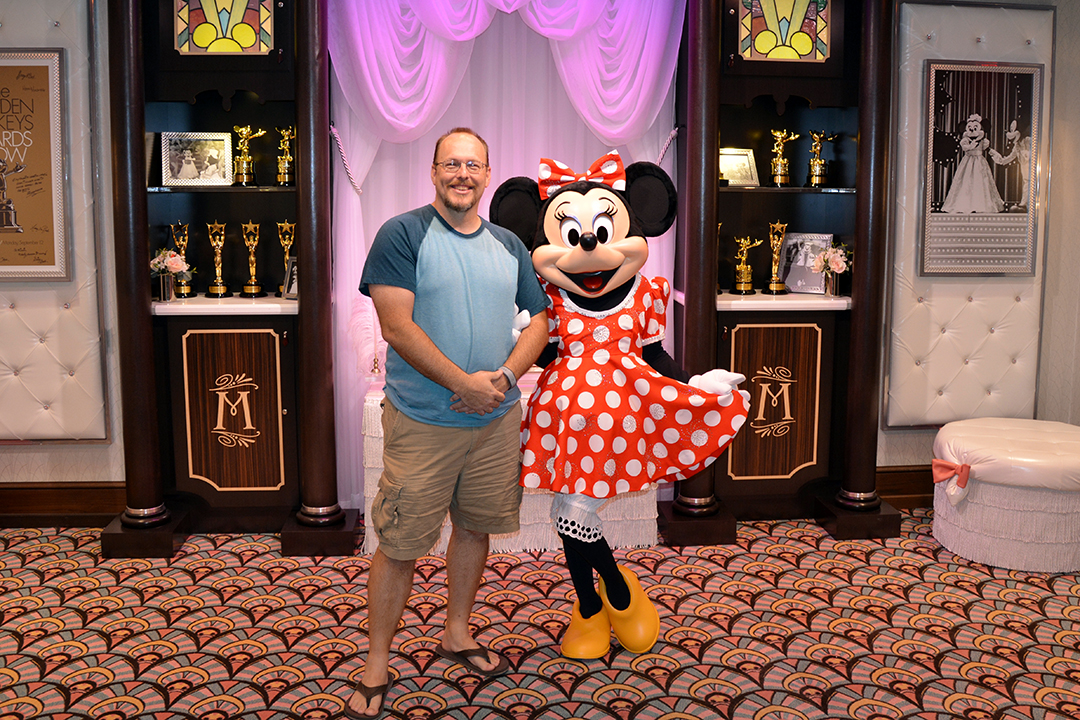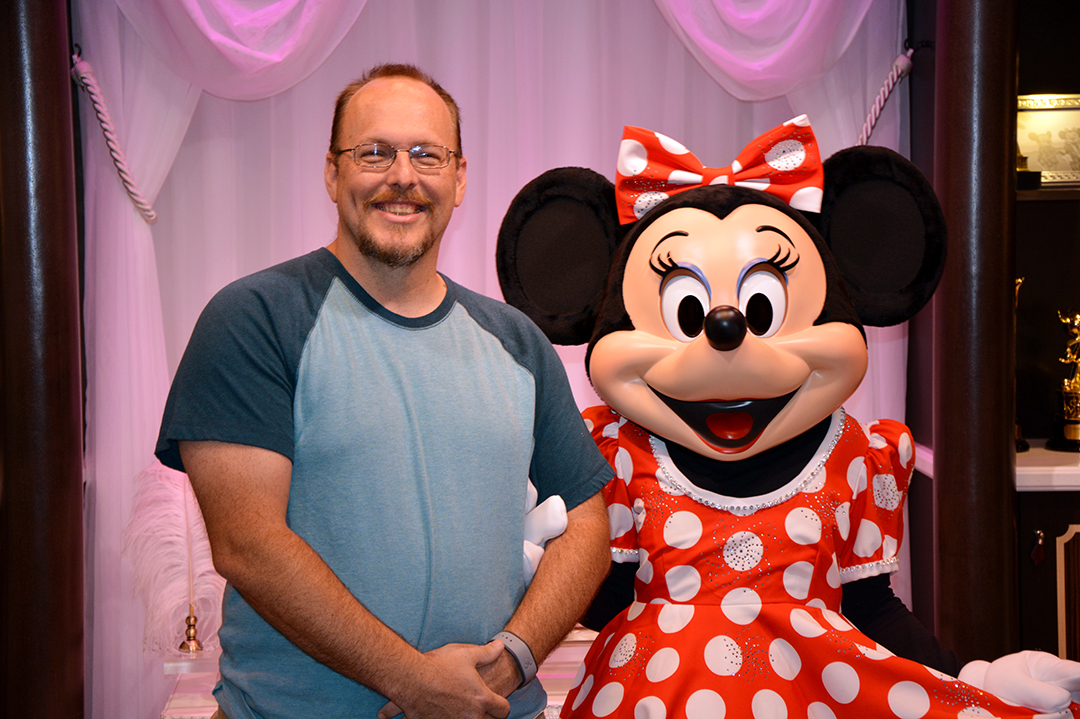 Animal Kingdom – Disovery Island Boat Dock 
The Discovery Island "Character Landing" at the old boat dock is currently occupied.  When the mass character moves occur upon closing Camp Minnie Mickey, it's assumed that Daisy and Donald will take over the spot that is now rented out by Tigger and Pooh.  There will be no need to offer two FASTPASS+ exclusive meets for Tigger and Pooh, so these guys will either be relocated or just removed from the park.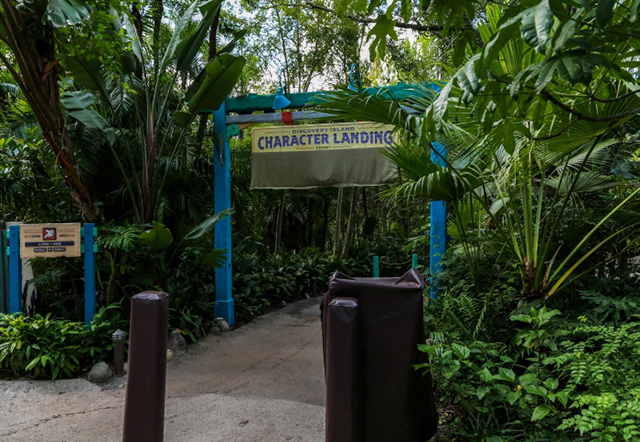 Mickey and Minnie also offer a FP+ enabled meet and greet at the Adventurers Landing, but guests can also use the steerage line and wait.  Warning…the estimated waits are usually lower than what the actual will be.  It was posted as 15 minutes recently and I waited 27.
Magic Kingdom
The Magic Kingdom currently offers 3 FP+ enabled meets:  Words with Mickey in Town Square, Princesses in Fantasyland and Ariel in her Grotto.  All these meets also offer stand by lines for those not using any type of FP.   It is unknown to me if the Magic Kingdom will offer a FP+ exclusive meet and who it would be if they do.
I'm currently testing the FP+ system and will be providing info as I go along.