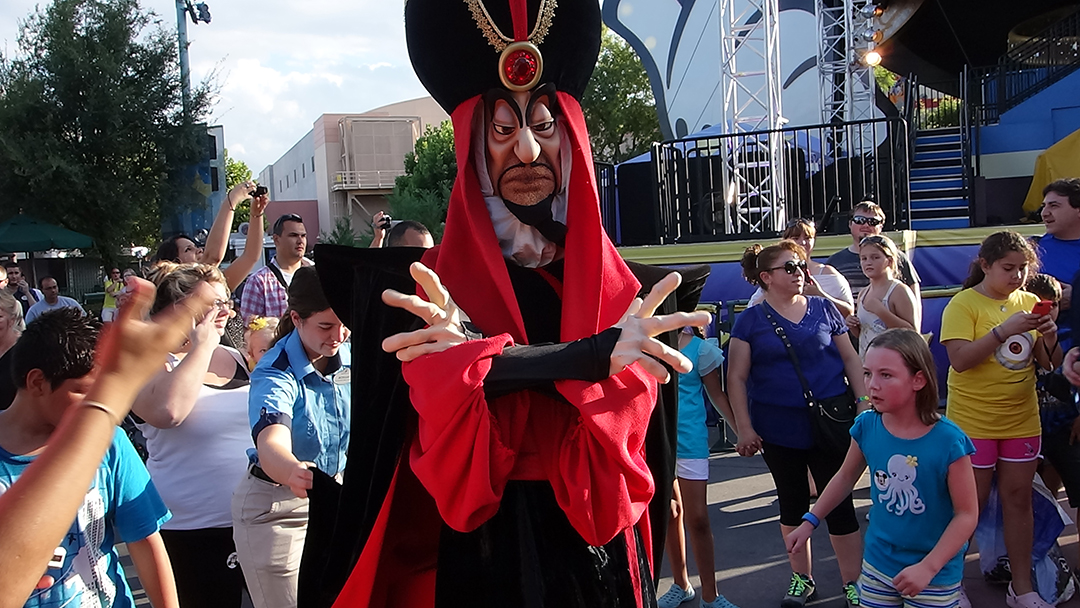 The Character Dance Jam is basically designed to fill the void between the closing of the Monsters University Homecoming dance party (NOT THE MEET AND GREET) and the September 13th Villains Event.  It makes use of the stage area and many of the characters that appear for Character Palooza randomly are at this event.  The Character Dance Party will only continue through September 12.
It's basically performed in three 20 minute sets.  Each set has different characters available to dance with.  IT'S NOT A MEET AND GREET, there are NO AUTOGRAPHS.  It runs from 4:30 to 8:30 pm nightly and here's some characters that you might find with some videos.
With that said, many people try to turn it into a meet and greet and the characters tend to just walk away and dance with someone else.  It takes 40 t 60 minutes to see every character given the rotations.  I tend to be down on Dance Parties because it's become so passe in Walt Disney World, but I also try to put on the glasses of the vacationing guest and noticed that everyone had huge smiles when they saw their favorite characters dancing and having fun with their families.  Given the large number of characters, including some that are otherwise hard to find, it is a brief, positive event for Hollywood Studios.
(Click on images for larger view and click on videos to see the characters "Boogie down")
[youtube=http://www.youtube.com/watch?v=-TNSIdiGhMg&w=420&h=315]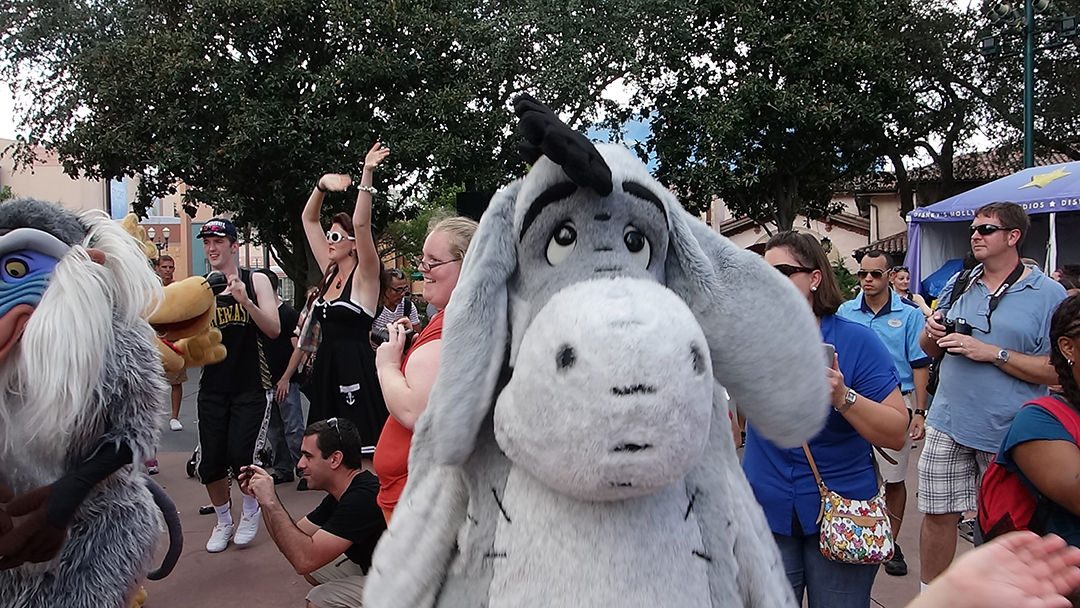 [youtube=http://www.youtube.com/watch?v=J3SLF-_HDsE&w=420&h=315]
[youtube=http://www.youtube.com/watch?v=2W8KGS5adCo&w=420&h=315]
[youtube=http://www.youtube.com/watch?v=NtMdlYzwLQ4&w=420&h=315]
[youtube=http://www.youtube.com/watch?v=V0rzeIh_wZI&w=420&h=315]