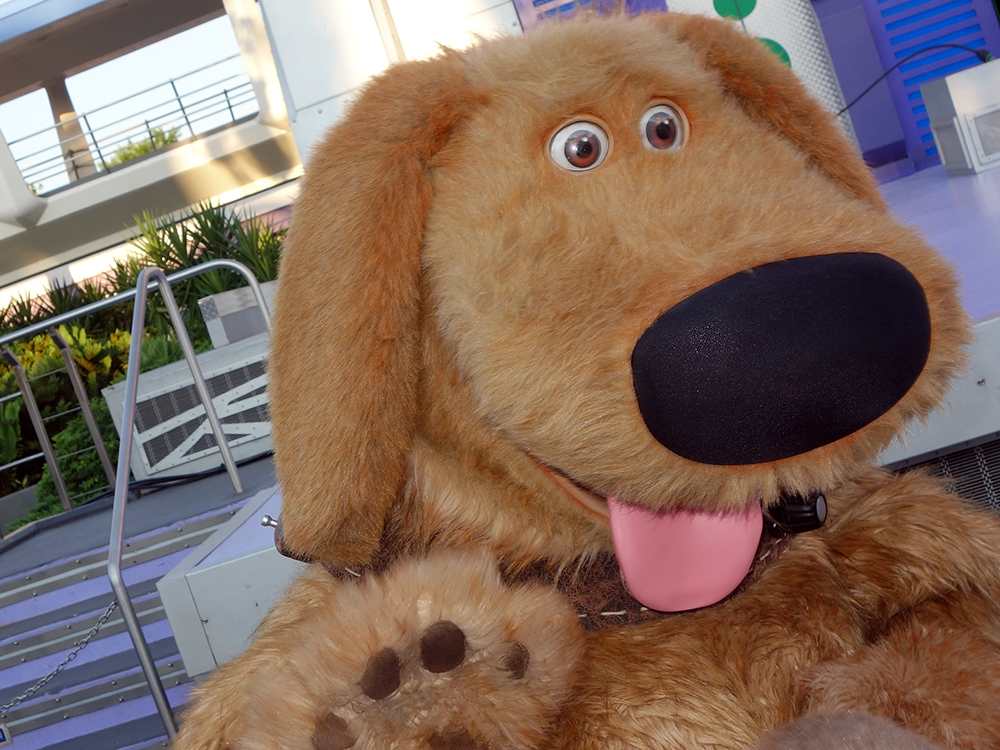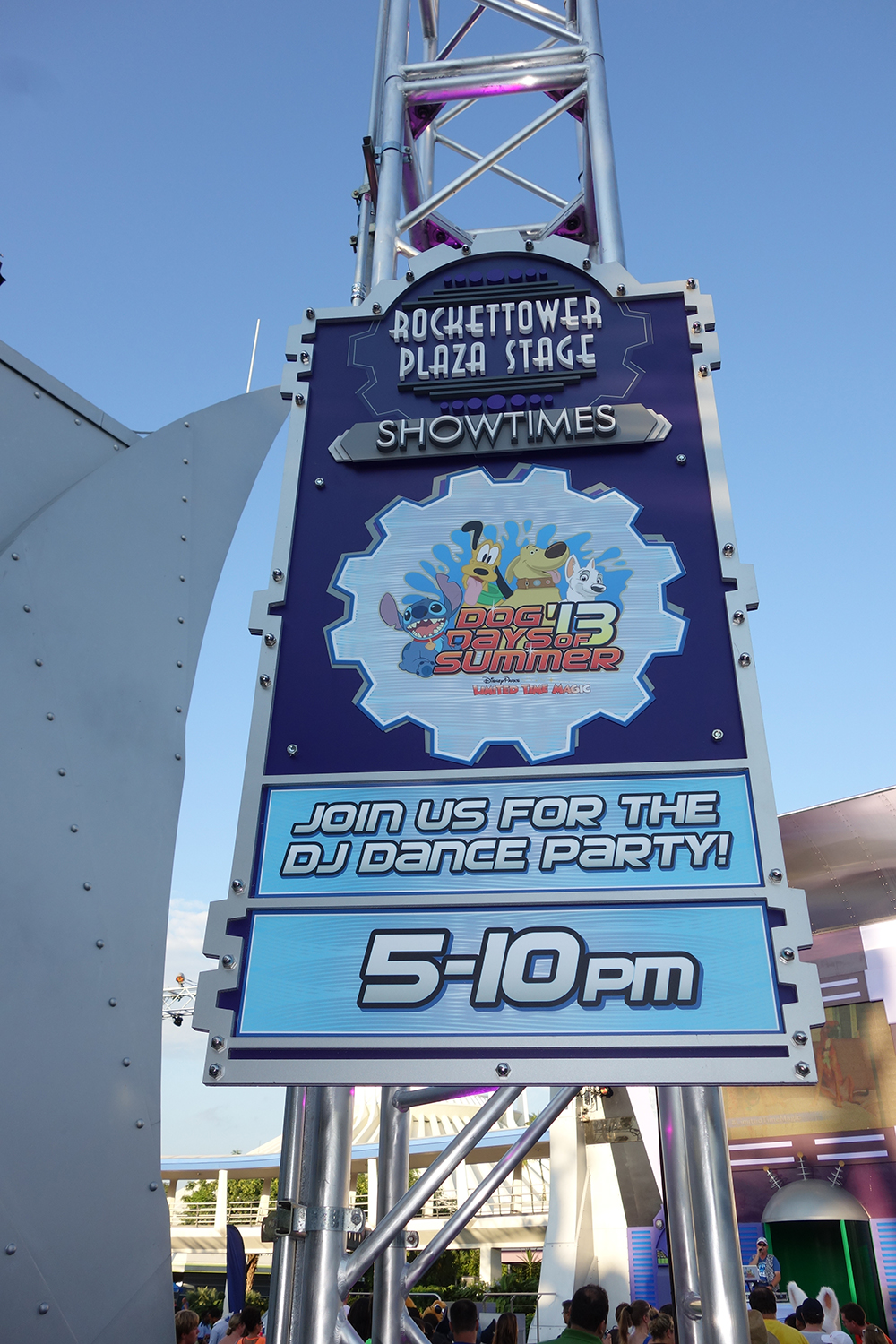 On Thursday, August 29th I met up with my buddy Josh and we hung out at the Magic Kingdom, had a bite to eat at Cosmic Rays (The half chicken meal was good and I only subjected Twitter followers to the photo of the food), did a few attractions and I wanted to stop in to see the Dog Days of Summer Dance Party.  First I noticed Stitch as Lilo's dog with his new accouterments.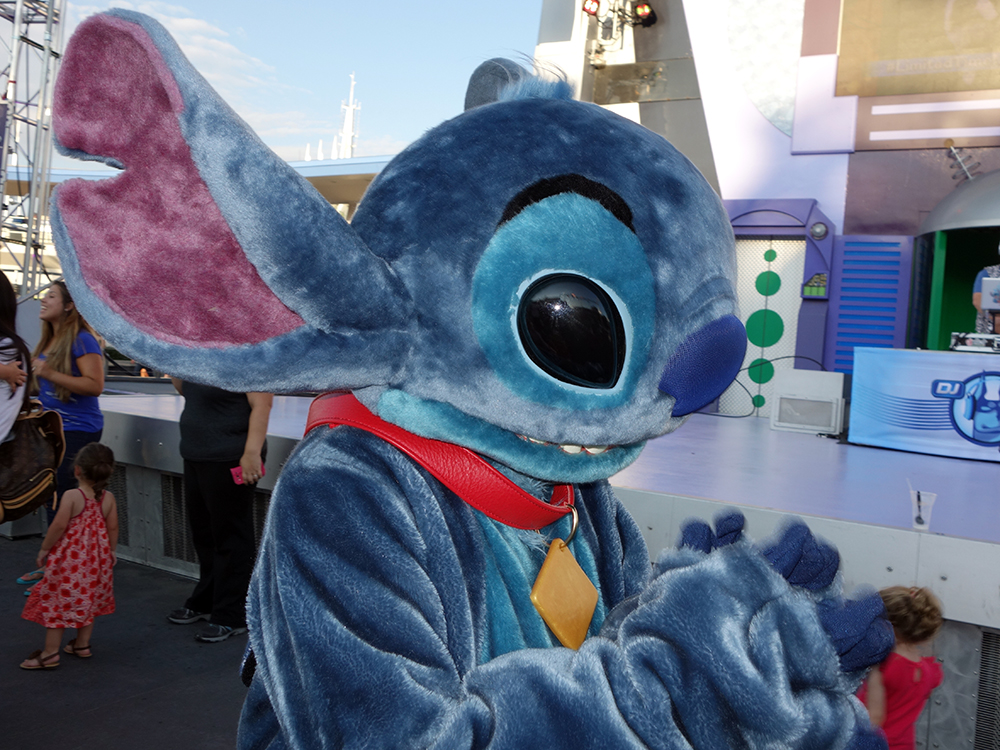 Pluto was freely distributing hugs to the kids, but not doing actual meet and greets.  He's my little girl's favorite character.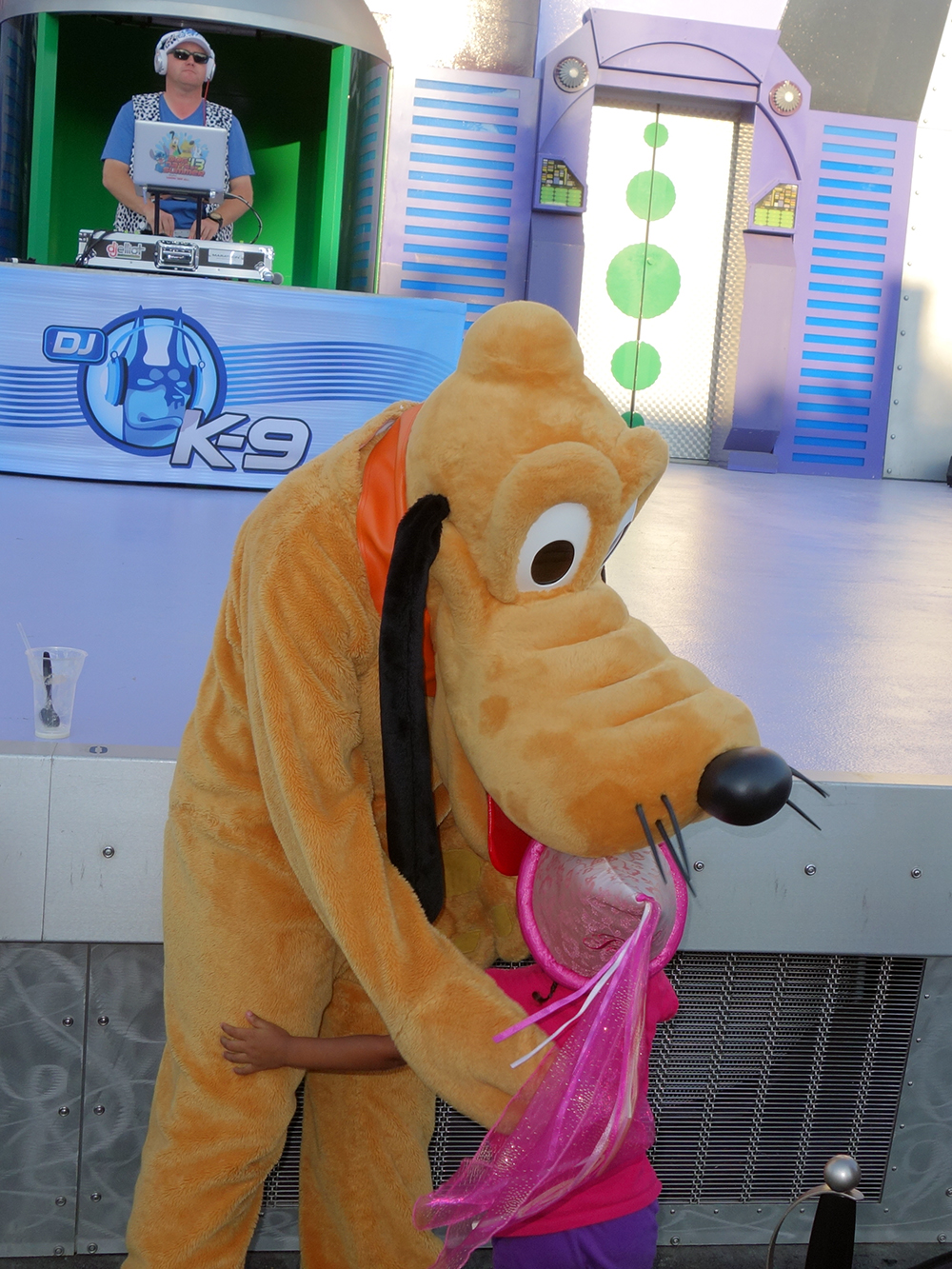 One of the highlights of the dance party was Bolt.  The dance party wasn't very busy, but Bolt always had a number of people wanting to find a way to sneak a pic with him because he rarely visits Walt Disney World and never visits Magic Kingdom.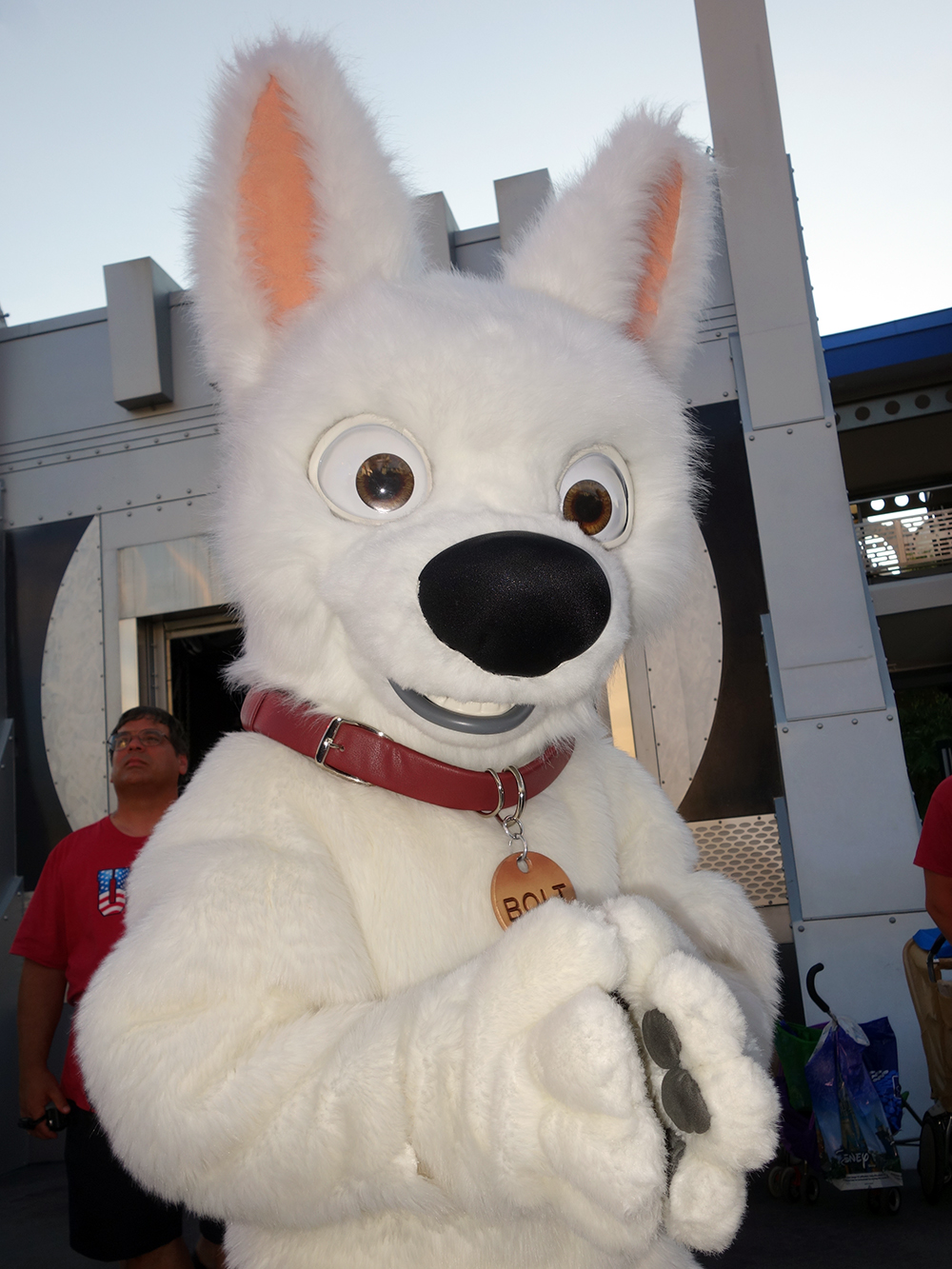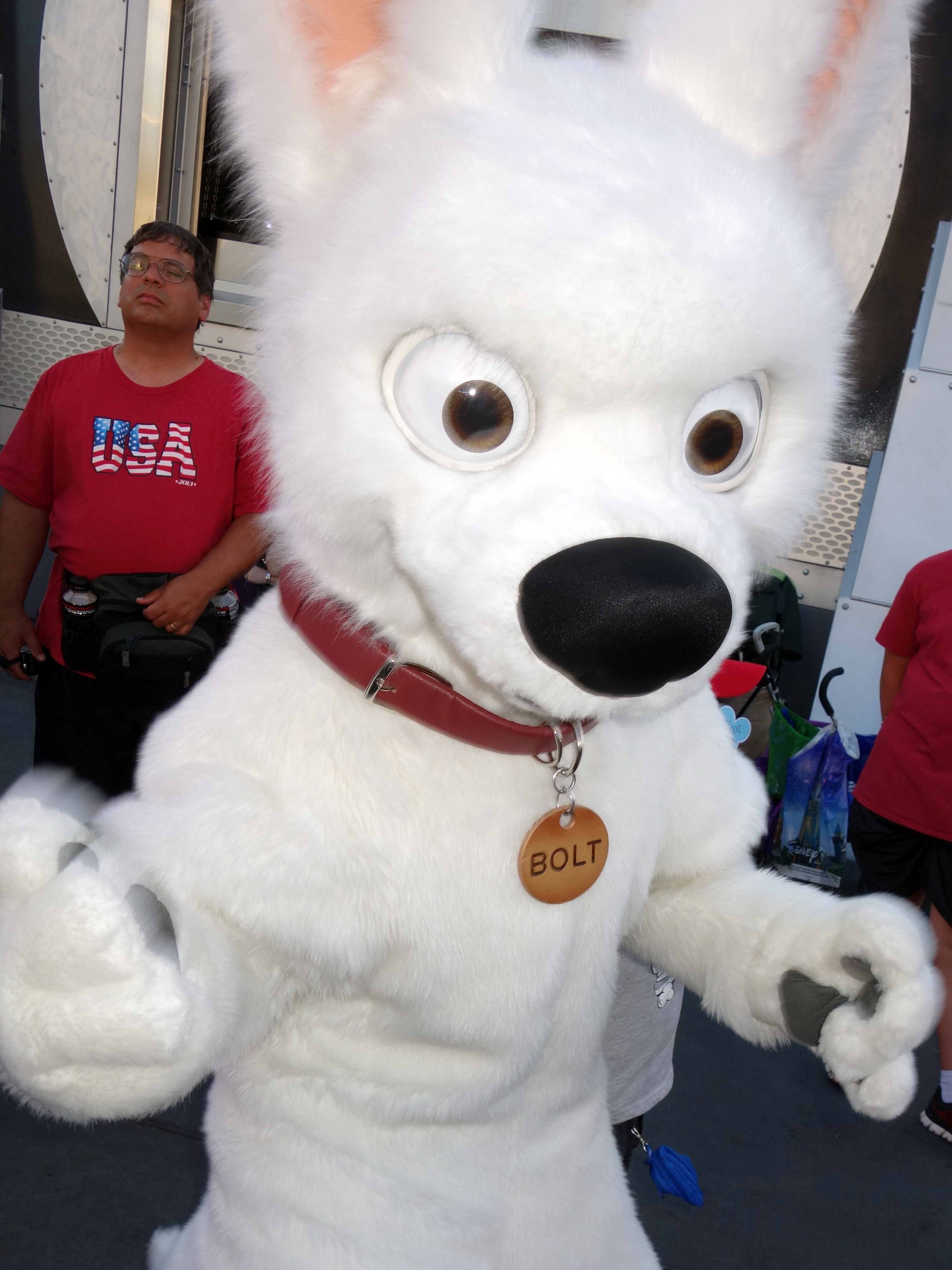 [youtube=http://www.youtube.com/watch?v=k1VeTLcxINE&w=420&h=315]
I wonder if DJ K9's tshirt is available on Ebay or something?  I really like the shirt and would have bought one, but all they had to offer was glowy stuff.  They weren't distributing the autograph cards as I had heard they were earlier in the week.  The cards were shaped like a bone.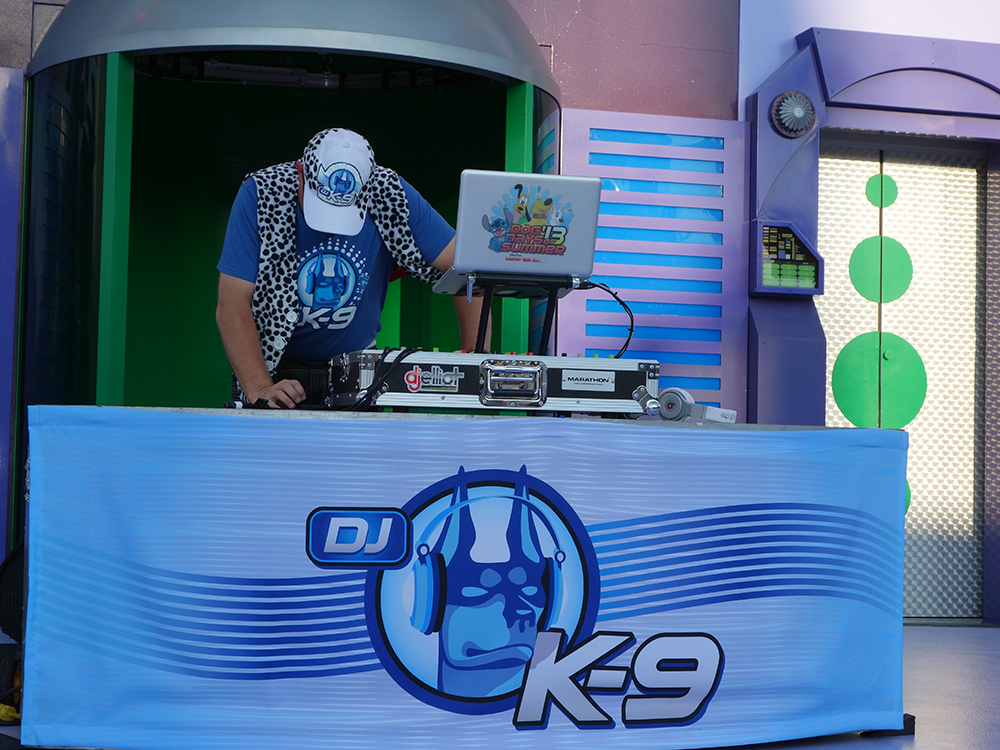 Can't have too much love for Bolt!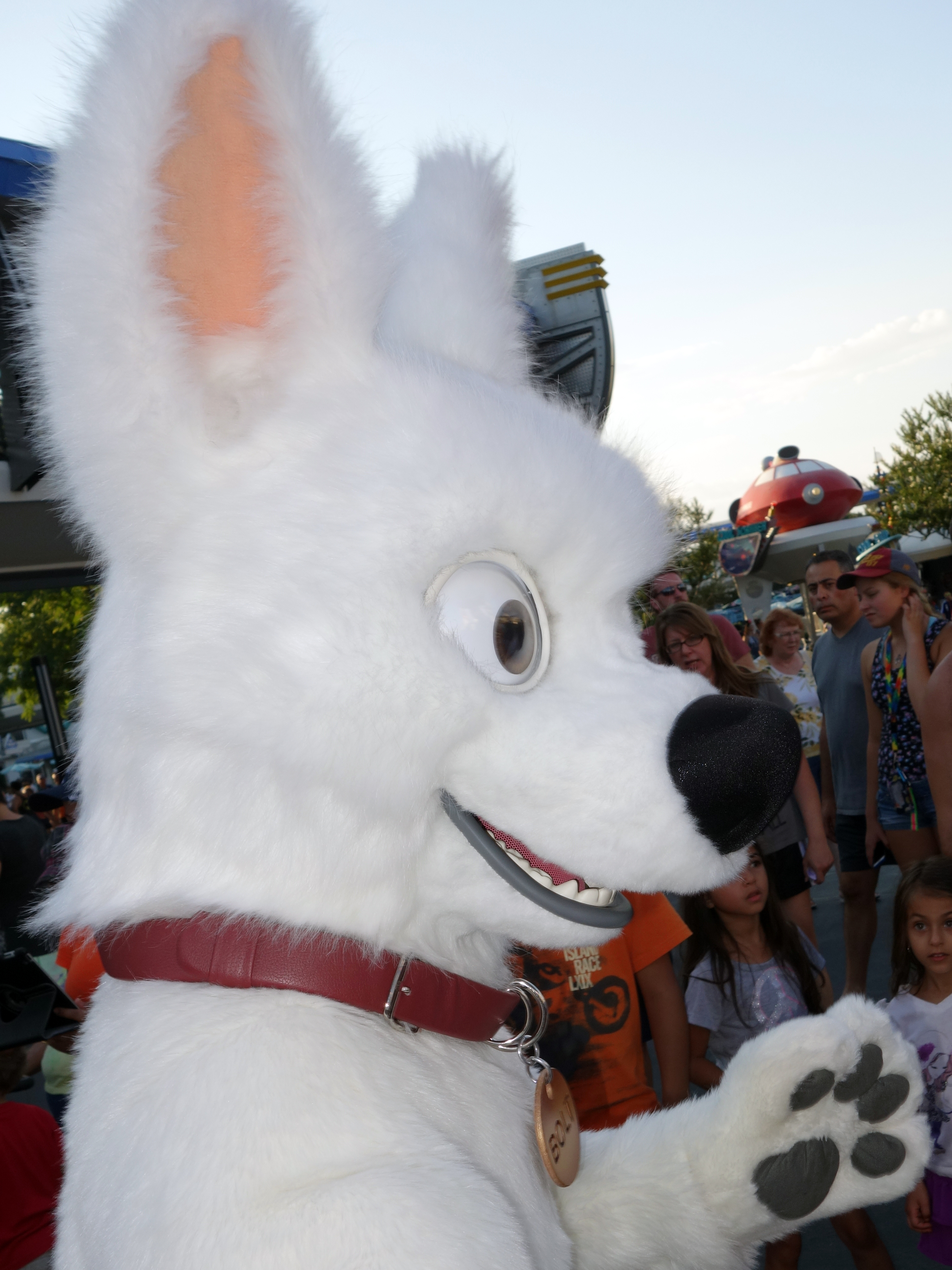 There was one little game for the kiddies to play off to the side.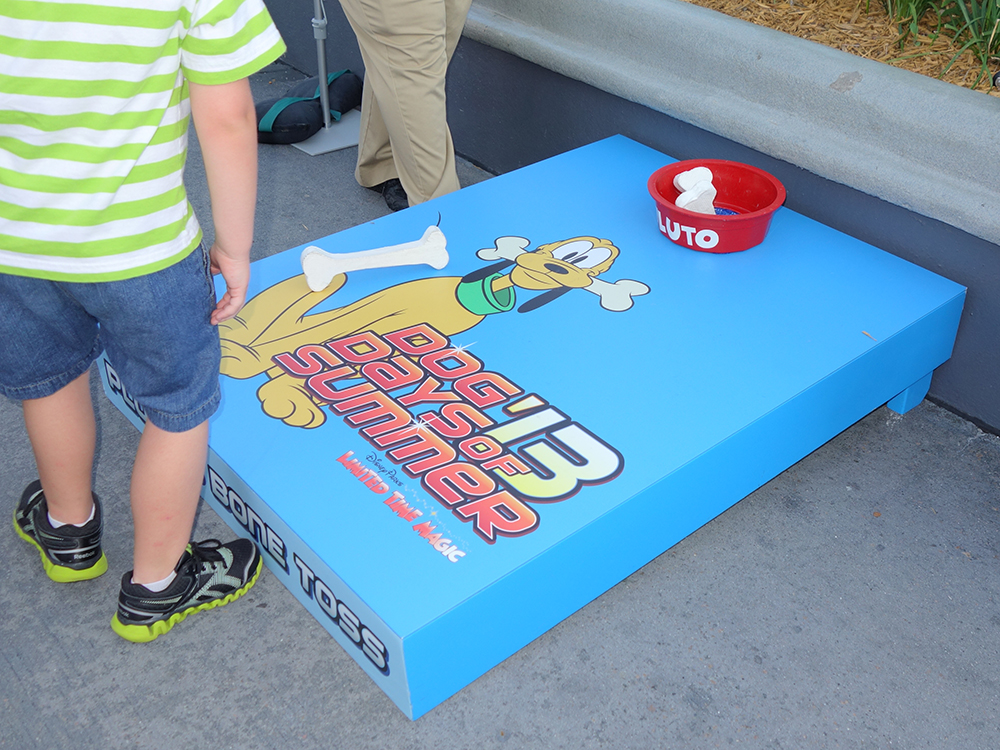 My favorite part was Squirt the Fire Hydrant!  He was kind of like Push the Trashcan, but he squirted kids and rolled around.  Many in the toddler crowd thought he was a new ride and tried to ride him around Tomorrowland.  Parents thought it was funny.  He had to stop each time a kid would climb on.  He would be a cool addition to entertainment, but with parents not keeping little junior from riding him like a horse, we may never see him again.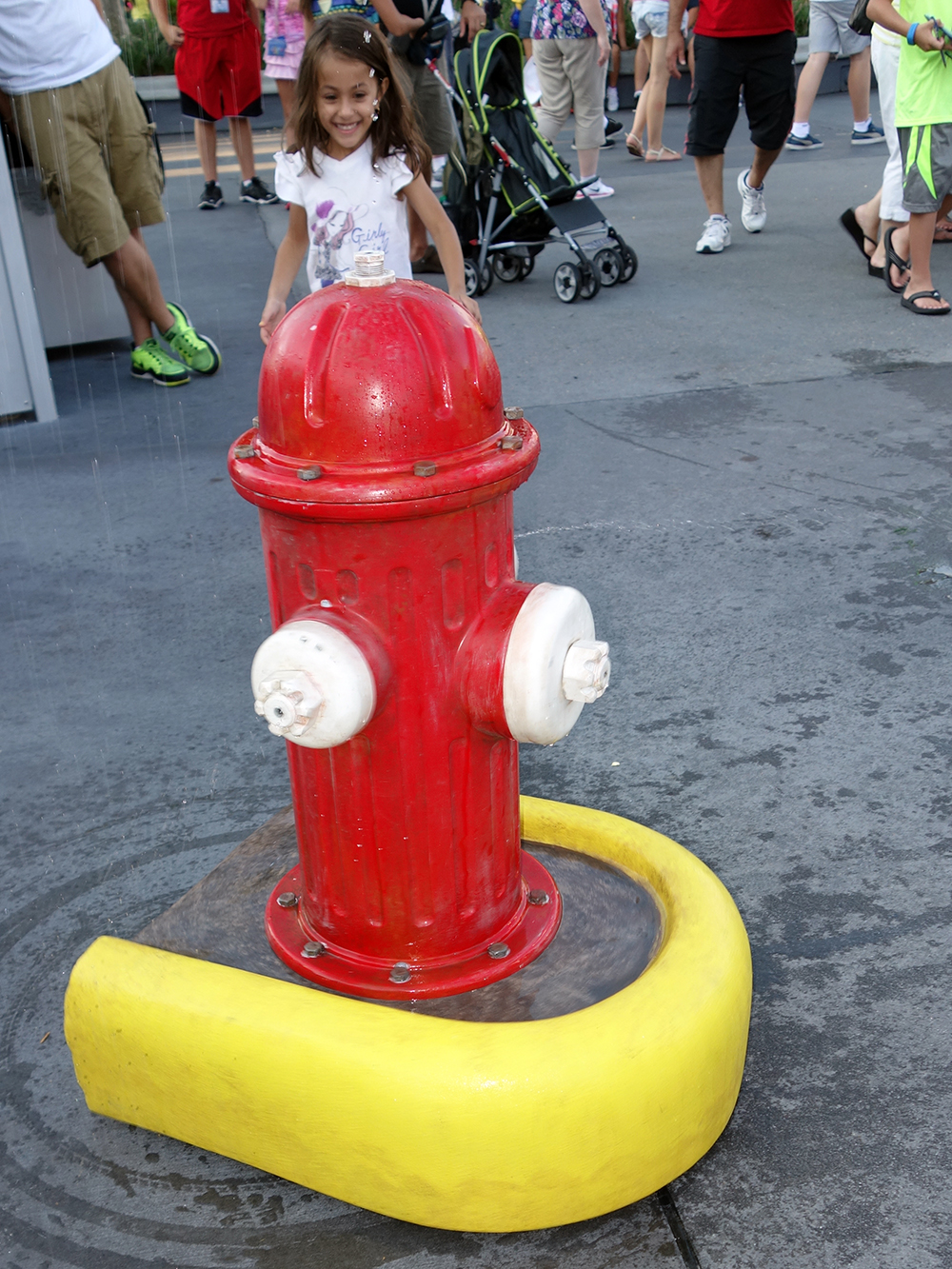 [youtube=http://www.youtube.com/watch?v=MFAPuRdN0Xg&w=420&h=315]
Dug was on hand to dance with the kids of all ages.  He looked really excited to finally be invited to a dance party.  I never saw Rover from Carousel of Progress, apparently he's still bolted to the floor?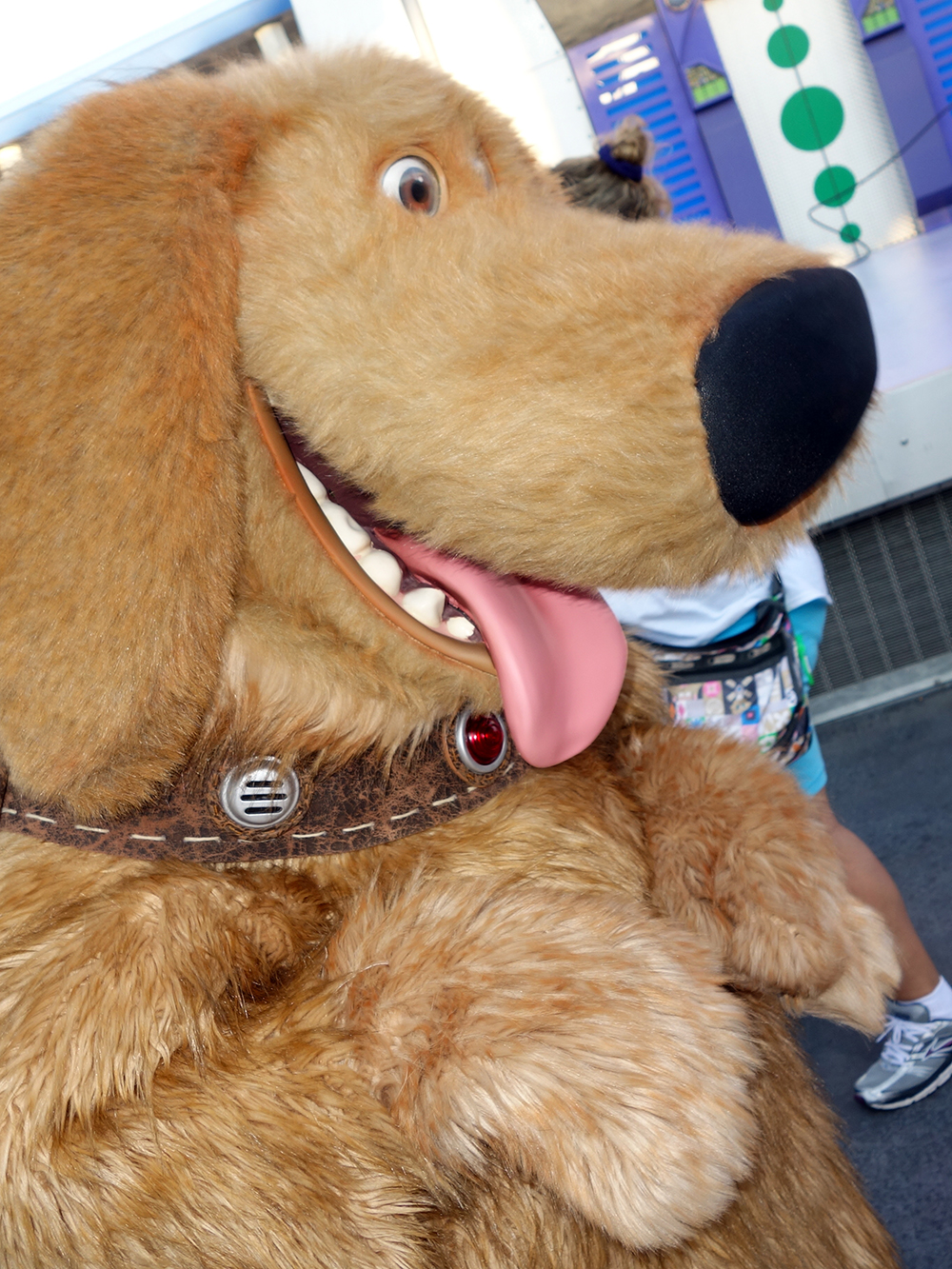 Later on, Bolt was a little more willing to accomodate a few photo ops.  He would pose then dance and move, then pose, then dance, then move, then pose.  You get the picture…it's right below.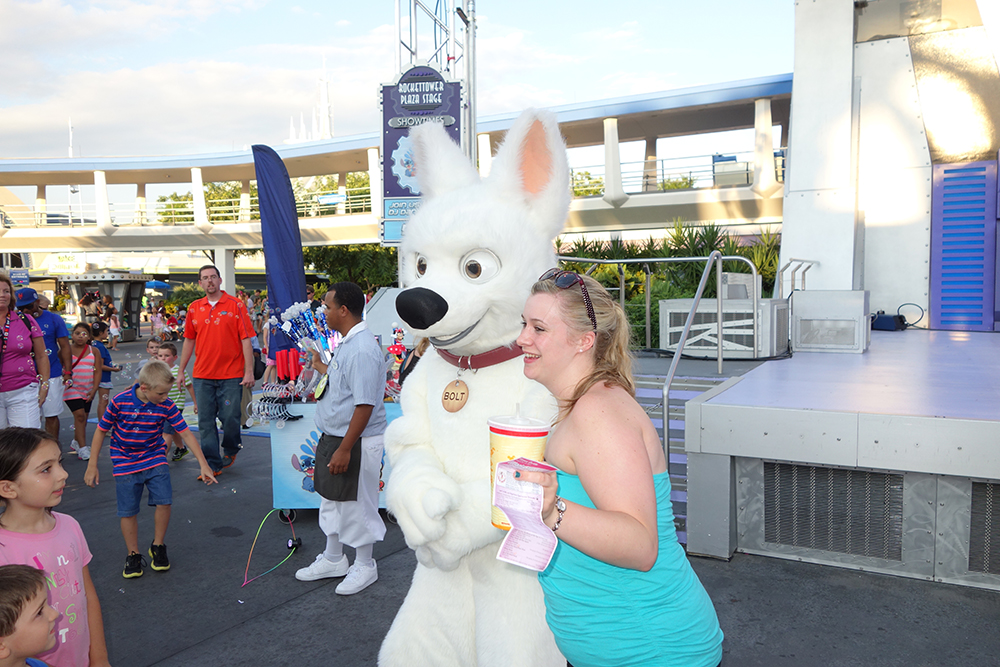 It was a cute little diversion from the typical 626 Dance Party that occurs daily at the Magic Kingdom, but certainly not something for which to book a vacation.