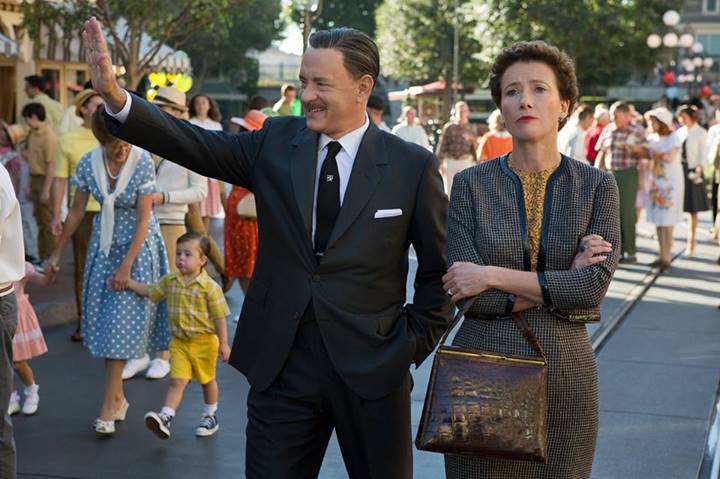 If you are a fan of the movie "Mary Poppins" or a fan of the work of Walt Disney, this movie looks like it could be a winner.
Saving Mr. Banks is an upcoming biographical drama about how Walt Disney pulled off the 5 time Academy Award winning 1964 film Mary Poppins.  (The film was nominated for 13 awards).  Tom Hanks plays the role of Walt Disney and Emma Thompson portrays P.L. Travers the author of the Mary Poppins book.   Saving Mr. Banks is scheduled for nationwide release on December 30, 2013.
The preview looks like a great bio-pic, but I sure wish Tom Hanks could have mastered Walt Disney's tone.  When I was growing up in the early 1970's, I used to see Walt on TV and I thought he was still alive.  I was mesmerized by the magic he created on TV and dreamed of going to Walt Disney World one day.  We didn't get to go when I was a child, so I scheduled half of our honeymoon at Walt Disney World in 1990.  As a matter of fact, the first character my wife and I ever met was Roger Rabbit, how cool is that?  I look forward to this film!
[youtube=http://www.youtube.com/watch?v=190y3hLrPd0&w=560&h=315]