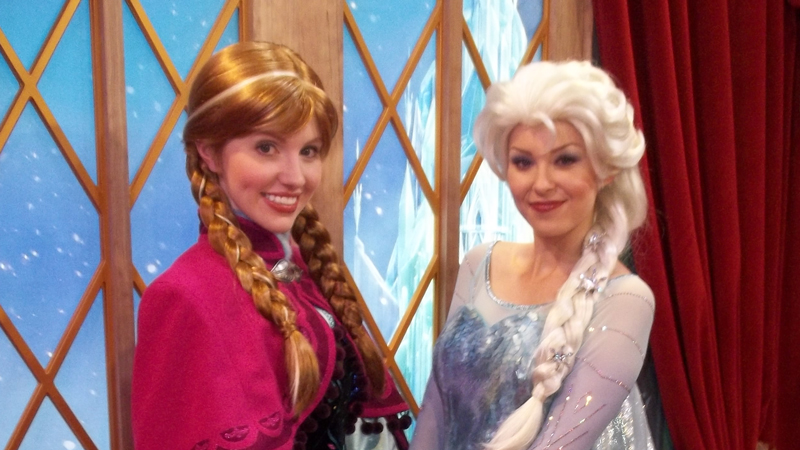 KennythePirate's top 12 most difficult regular Walt Disney World character meets
Updated November 10, 2016
Walt Disney World currently offers more than 60 different characters that one can meet on the regular schedule.  That doesn't include all the RARE/RANDOM and UNCOMMON characters that one might find at Places like Character Palooza, Frontierland Hoedown or Epcot Training.  Some characters are easy to find and offer fairly short lines, while others may be difficult to locate (for non-KtP users) and may not have any public schedules offered.  Here's my top 12 most difficult Disney World Characters to meet that offer a REGULAR meet and greet.
12.  Mulan

Early in the morning Mulan's wait times are pretty low, maybe 10-15 minutes, but later in the afternoon it could be 30 minutes or more.  During the morning set, Mulan usually meets in the front of the China pavilion to help draw guests into the pavilion.  In the afternoon, you'll often find her next to the Temple of Heaven in the shady area to the left.  I recommend meeting her earlier in the day to avoid waiting.
11.  Aladdin & Jasmine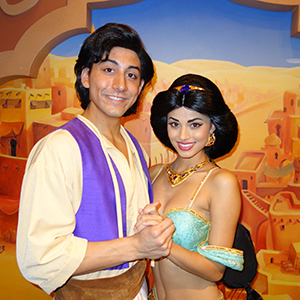 Jasmine often appears at both Akershus Royal Banquet Hall and Cinderella's Royal Table, but to find the couple together, you'll need to meet them at the Magic Kingdom or Epcot.  The lines at the Magic Kingdom are usually cut off well before the set ends and often there's a hold-over line for the next meet and greet.   The lines at Epcot aren't as bad right now as they used to be.  The used to meet near the water in full view of guests, now they meet in the very back of the Morocco pavilion right across from Restauant Marakkesh. It's an air-conditioned meet, but most of the line is outdoors.  I still recommend getting in line for Aladdin and Jasmine early in the day at both locations.
10.  Ariel

Ariel's new meet area inside Fantasyland Forest (New Fantasyland ) offers a constant flow meet and greet opportunity, but the lines are still long at times.  She appears in fin form at this location.  The Magic Kingdom greatly increased capacity at this location, but she's just as popular as ever!  At mid-day in the summer the wait time posted will usually be 35-60 minutes.  I recommend using a fastpass+ or going in the first or last hour of operation.  Ariel can often be found at Akershus Royal Banquet Hall and Cinderella's Royal Table, she wears her seafoam green dress at these locations.
9.  Pluto at the Magic Kingdom Flagpole
"Kenny, why would you think Pluto is difficult to meet here?  He is standing right at the park entrance."  We're not discussing how difficult their location is to find, but how long you would actually wait to meet them.  Within 10 minutes of park opening these two (or any two) characters located at the Flag Pole will have a 15-25 minute line each.  (Minnie Mouse typically takes Marie's spot for the first couple hours of park operation). If you don't head straight there at rope drop, you could spend 30-60 minutes waiting to visit only two characters.  The best way to over come this is to come back shortly before they return from their break.  I certainly wouldn't want to stand in the blazing sun with no shade anywhere near to meet two characters with that long of a wait.
8.  Tremaine Sisters (Lady Tremaine doesn't meet in the park)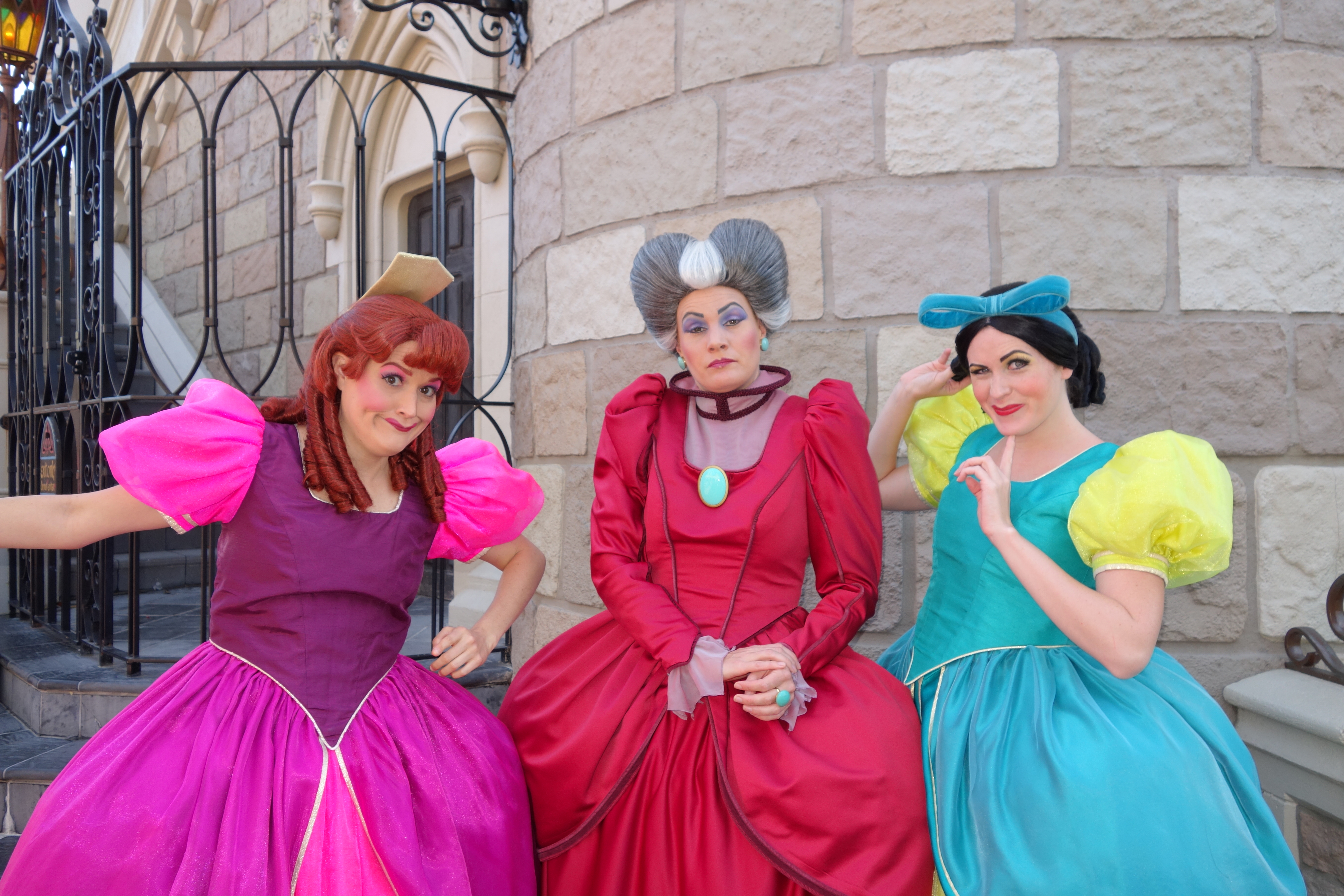 The Tremaine Family doesn't usually offer the longest lines in the Magic Kingdom, but they can be located either behind the Castle or near the Fantasyland Wall.  The reason it's tricky to meet Anastasia, Drizella and Lady Tremaine in the Magic Kingdom is because it's difficult to find their schedules!  Many of the character attendants don't even have it.  The schedule isn't listed in the Magic Kingdom Times Guide and it's not listed on Disney World's website.  The Tremaine family can only be found here and at 1900 Park Fare for Dinner.

7.  Peter Pan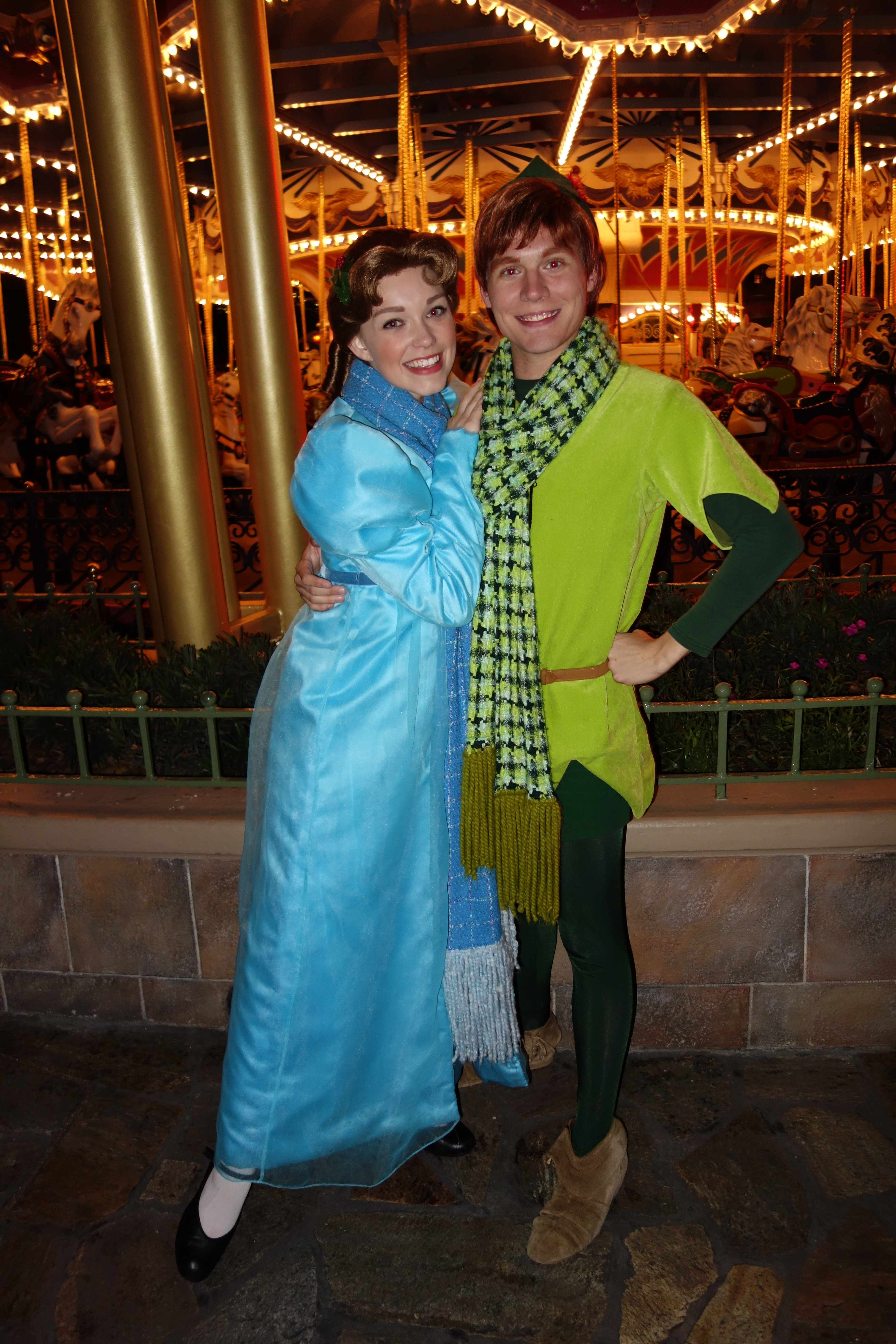 See that information about the Tremaine family?  Well, let's just reapply that here, rather than copying and pasting it. Peter Pan is only available at the Magic Kingdom for a few hours per day.  His schedule is often listed as "intermittent."   Characters aren't windshield wipers, they don't operate "intermittently."   They have a schedule and it's listed on the Character Locator.  Peter Pan is only available here or at the end of your Pirate's and Pal's experience.
6.  Snow White in Germany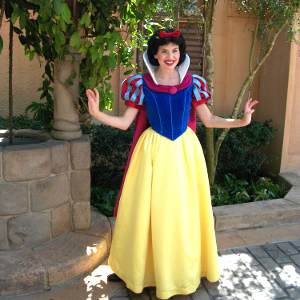 It's really kind of funny because Snow White rarely has a long line in the Magic Kingdom.  She's a little out of the way next to City Hall there and most guests don't see her, so they don't meet her.  She only meet until mid-day at Magic Kingdom.  In Epcot, she is located to the left of the Germany pavilion behind Karmell Kuche next to a cute little wishing well, which is in full view of the guests.  If you wait to meet characters at Walt Disney World very often, you'll hear, "Oh look, there's CHARACTERX!  Let's go meet!"  To avoid the lines at this location, arrive early in the day.  You could easily use my Princess Touring Plan to aid you on Epcot Princess meets. Snow White also meets at Akershus Royal Banquet Hall and Cinderella's Royal Table and wears the same dress at all locations.
5.  Buzz & Woody in Hollywood Studios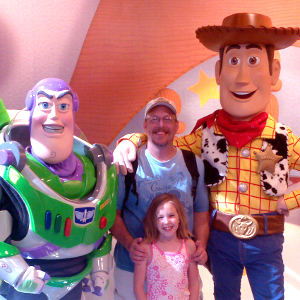 Buzz and Woody regularly offer some of the longest character wait times in Hollywood Studios.  They are located right across from Toy Story Mania, so that adds to the visibility of the meet, but guests, in general, like meeting these two Toys together.  The little sign out front will regularly state a wait of 30-45 minutes, but it's not always accurate.  I waited from the door with a full room and found the wait to be 65 minutes, when it was posted at 45.  The things I do for you guys!  I recommend that you arrive 45 minutes before Rope Drop and head straight to Buzz and Woody, then immediately ride Toy Story Midway Mania via regular stand by line.    Buzz meets by himself at the Magic Kingdom.  Woody and Jessie meet together in the Magic Kingdom.
4.  Naveen  (He now only meets for Mickey's Very Merry Christmas Party)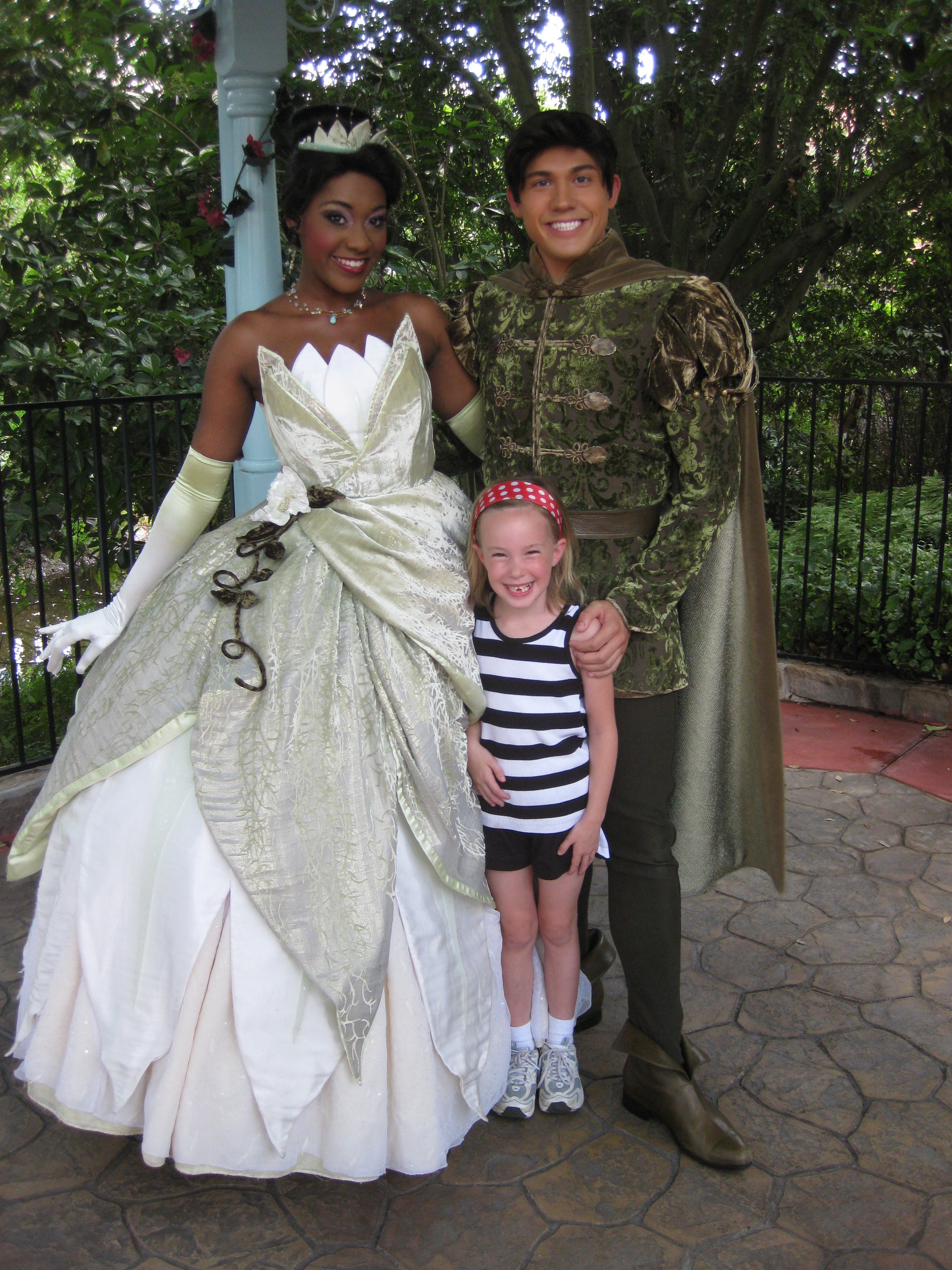 Prince Naveen can be difficult to meet because he is only available from 5:00 PM onward at the Magic Kingdom.  He meets with Tiana and doesn't meet anywhere else in Walt Disney World.  There is often a stand by line for the couple for each late afternoon meet.  He's a lot of fun to interact with and can make some interesting photos at times too.  There's really no great trick to meeting him, but you might want to check in around 4:30 PM to see if the line is already forming.
3.  Belle

There are only three opportunities to meet Belle in Walt Disney World.  She appears in her Enchanted Tales with Belle experience in the Magic Kingdom and will quickly pose for a photo, but no autographs.  She appears for all three meals at Akershus Royal Banquet Hall. where she is the formal greeter for the location and appears in her gold dress.  These Princess meals are only ONE Table service credit per person, so it's a much better value than Cinderella's Royal Table and you get to meet Belle, get a signature and don't feel rushed.  A credit card is required to hold the reservation.  I personally don't like the lunch and dinner food, but I'm a very picky, "Meat and potatoes" eater.  The breakfast isn't bad at all because it's mostly American style food.  The final way to meet Belle is to locate her in France in Epcot.  She meets in her blue smock at this location.  I recommend going straight here when the World Showcase opens for the  day at 11:00 AM.  There are times when she has lines that hold over for two or three meets, so the lines can, at times, become extremely long.
2.  Merida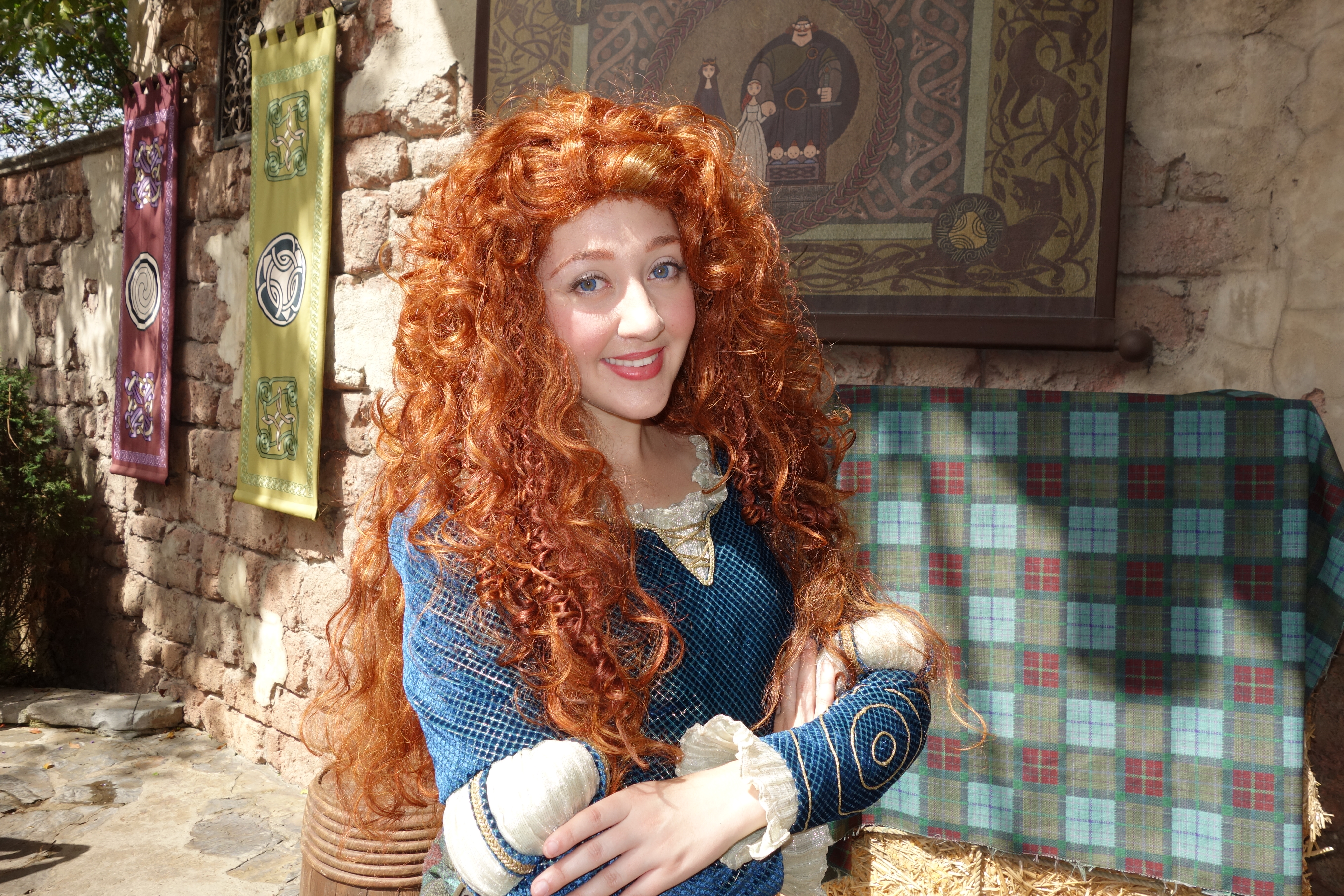 Merida regularly has among the longest character lines in the Magic Kingdom.  One could easily expect to wait 45 to 90 minutes or more to meet her if they don't go straight there at rope drop.  The line can be deceiving too.  It usually reaches back to the wishing well, which doesn't look that long, but the area inside the Fairytale Garden  is just pretty long too.  I highly recommend using one of your Magic Kingdom rope drop days to meet Merida or expect to wait a long time, mostly in the sun.  Once you enter the meet area the kids are entertained by shooting fluffy tipped arrows and coloring while you stand in line for them.  Her three bear brothers were retired a few months ago.  This is Merida's only meet and greet.
1. Anna and Elsa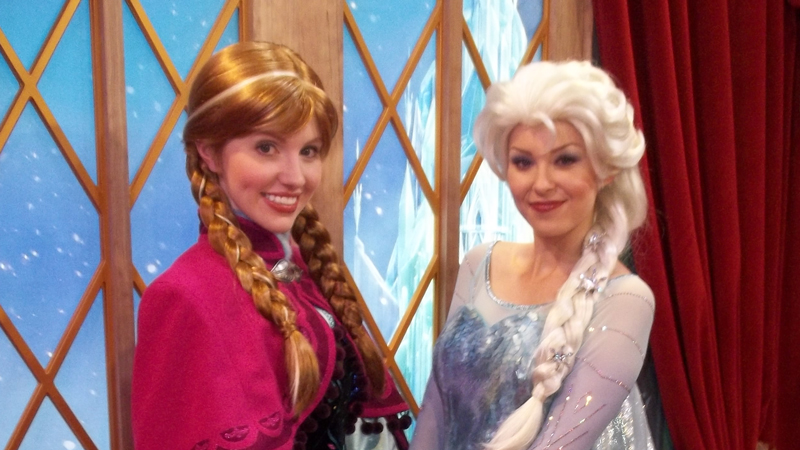 Anna and Elsa came from obscurity to the most popular characters Walt Disney World has ever seen.  People were waiting in line upward of 5 hours or more in Epcot, so they moved the Frozen sisters to the Magic Kingdom and offered Fastpass.  They limited their schedules from park open to 5:00pm, so the lines were still insane.  People scramble 60 days before their vacation at midnight to book Fastpass+ for this meet.  Disney extended the meet from park open to 30 minutes before closing, but people are still waiting 1 to 2 hours to meet them despite the fact they added more schedule and more FP+.
Since mid 2016 Anna and Elsa are no longer that difficult.  They moved back to Epcot with a new meet and greet area and usually can be met in 30 minutes or less.
What characters have you found to be difficult to meet or locate at Disney World?