Rumor:   Sofia to begin meets next month?
I was emailed a link to a post on a message board in which Drew81 stated that Sofia the First will begin meet and greets soon.
"Sofia is starting next month. I would look for early/mid July."  Drew81  Posted June 17th
NEW:  "Sofia will start July 19th taking Handy Manny's spot. Handy Manny will only appear at Play n Dine."  June 23
UPDATE:  She is supposed to begin appearing August 11th!
If the rumor is true, a lot of Sofia fans would be happy.  On June 14th I posted this info on my Twitter and Facebook accounts: "It's been reported to me that Sofia the First has been seen backstage at Hollywood Studios!"  So, it's certainly possible that she could begin meeting that early.  I have no other confirmation and there's no insight on whether it will be in-park or at Hollywood and Vine or both.  Don't book a trip in hopes that this will be true.  If it happens during your trip, see it as a nice bonus!
Playing with some graphs.
My brother and I were tossing around an idea recently that we could create an interface that would allow www.characterlocator.com users to create graphs of the ride wait times for four parks at Walt Disney World.  Our thought was to allow the user to choose a park, then choose different attractions to see the wait times in a park.  The chart would show the wait every 30 minutes.  Well, in less than 24 hours, my brother had created the tool that we discussed.  There's still some errors like spelling (umm bob).  Once it's finished, you'll be able to choose the park, the date, the attractions and the type of graph you prefer.  Additionally, we want to create one that allows you to check waits for a given ride for an entire week at a time.
You'll notice a huge drop in the outdoor rides, those are from a thunderstorm that passed through the parks.  If you see a single ride at zero suddenly or for long periods of time, that's because the attraction went 101 for a while.
Green Army Men added to the schedules.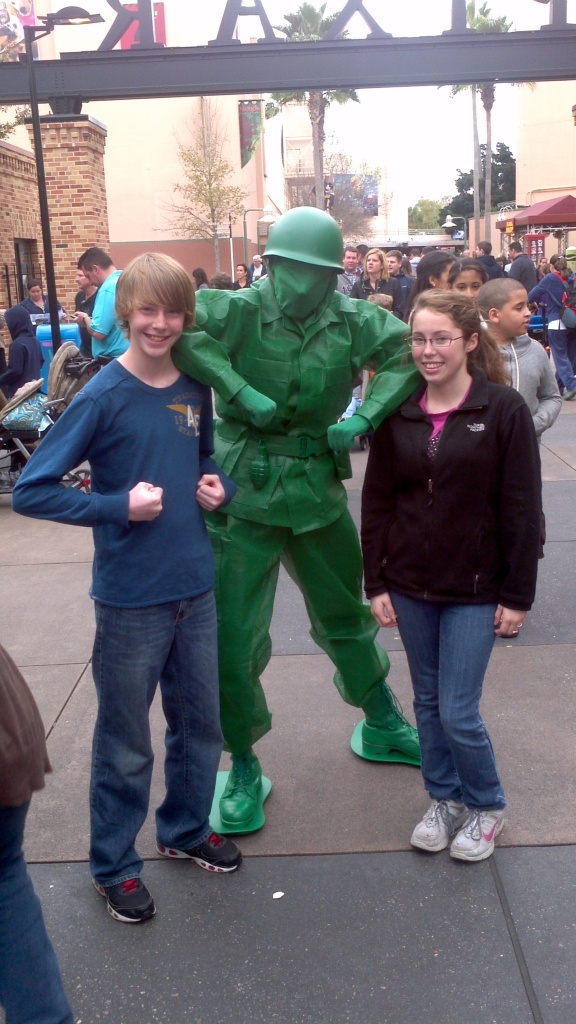 A Cast Member friend has provided me with the schedule for the elusive Green Army Men.   The person said they may stay out as late as 8:00 or 9:00, but felt safe with the meet and greet hours listed in the Character Locator app and here on the blog.