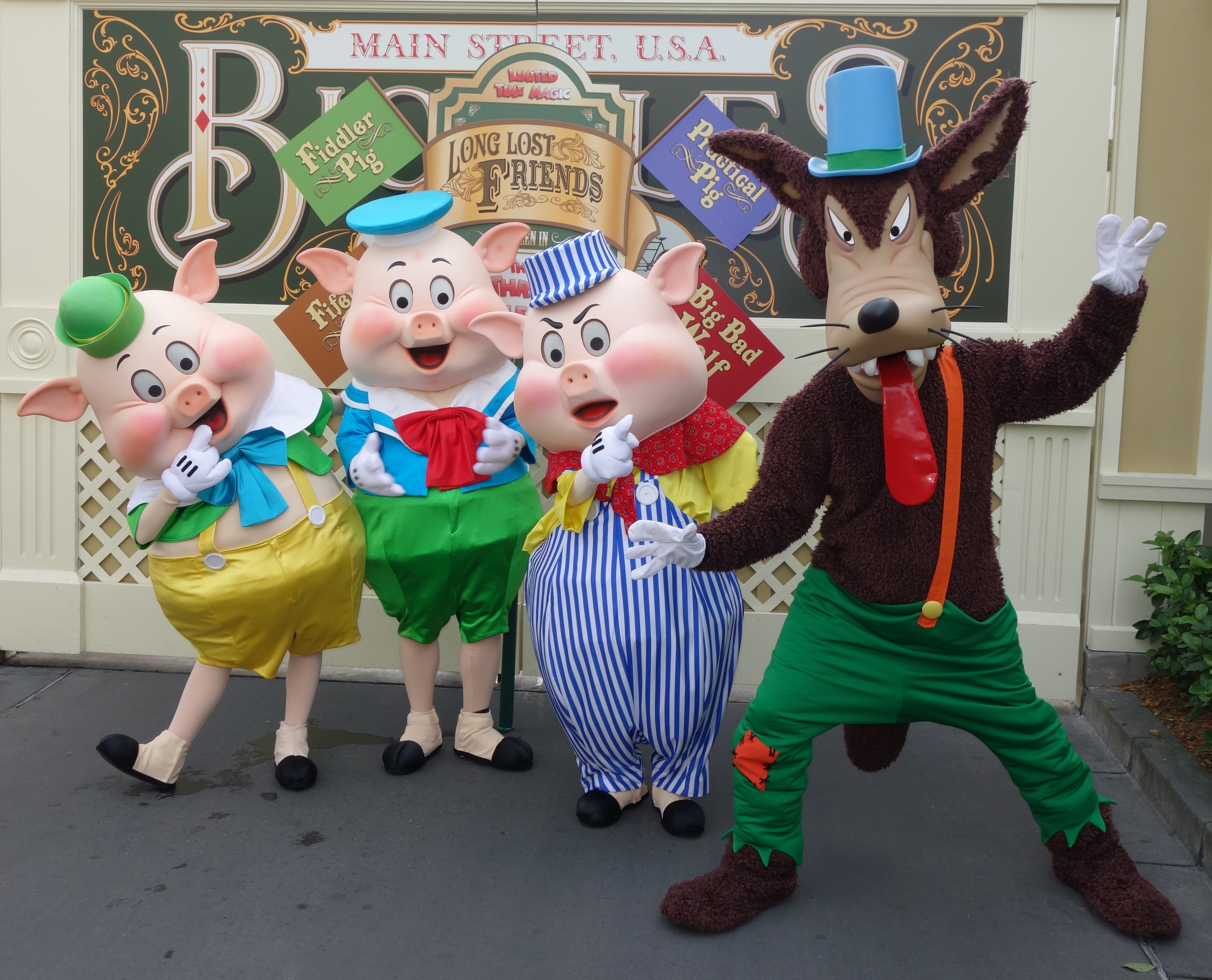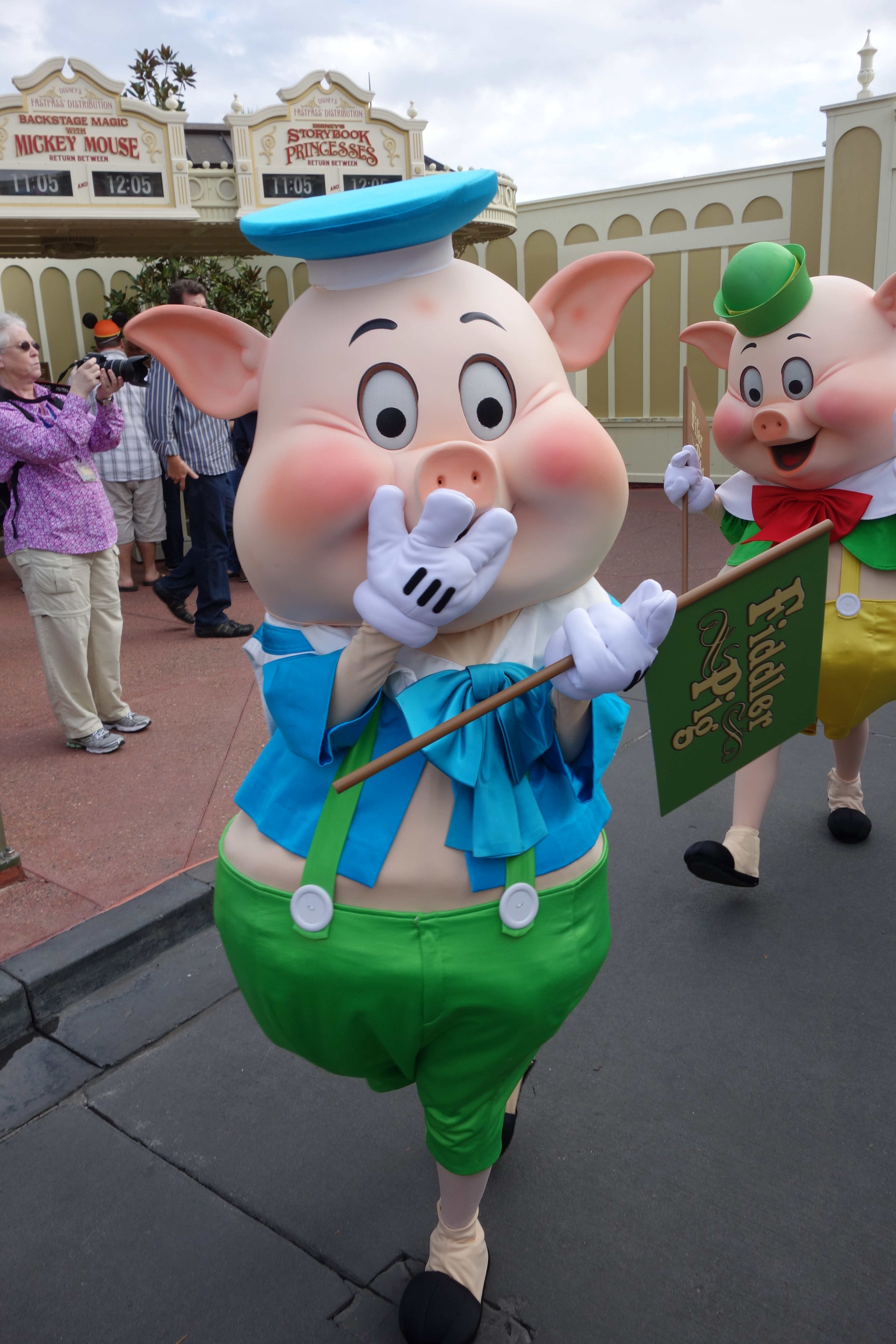 The Disney Parks blog just posted the voting list for Long-lost Friends 2.0 and it is a pretty bad list of characters in my opinion.  They've combined characters that can be found daily/often with some that appeared in February and a few that are actually rare, and they misspelled Flik.  (It was mentioned to me that Horsecollar and Liverlips were also misspelled :)  They could have offered the Hercules group, the Hunchback group, the Jungle Book group, Darkwing and Launchpad, Dumbo, Meet the Robinsons, Snow White's Witch, Lampwick and so many more!  They could just march out all the Pixar characters who no longer even march in the parade.  We know there are great characters available for meets because the "Disney Dreamers Everywhere" group paid the cost to meet them recently.   C'mon guys, I praised the LLF the first time around, but this is a poor list!
Clarabelle Cow and Horace Horse Collar (Can be found daily at Frontierland Hoedown)
Robin Hood, Friar Tuck, Sheriff of Nottingham and Prince John (Met them at LLF 1.0)
Fifer Pig, Fiddler Pig, Practical Pig and Big Bad Wolf (Met them at LLF 1.0)
Clarice, Chip and Dale (Clarice is only rare one, but they would probably be in Rescue Rangers outifts)
Wendell, Liver Lips, Shaker and Big Al  (Big AL and Wendell can be found daily at Frontierland Hoedown, Liverlips and Shaker sometimes offer training meets at Epcot)
Chicken Little and Abby Mallard  (Haven't been out for many years)
Brer Bear, Brer Fox and Brer Rabbit  (Can be found daily at Frontierland Hoedown)
Flick and Princess Atta  (FLIK isn't long-lost, but Atta hasn't been at WDW for a while)
June and Leo from Little Einsteins  (June is at Hollywood and Vine everyday and both appear for Disney Jr. Dance Party)
Tweedle Dum, Tweedle Dee and Queen of Hearts  (Often appear at Character Palooza)
Louis the Alligator and Dr. Facilier (Face) (Louis is rare, Dr Facilier is at Mickey's Not So Scary Halloween Party)
Penguins from Mary Poppins (Not very rare when they show up often in Magic Kingdom, Epcot Training meets and Character Palooza.  I even met them at Star Wars Weekends)
Suzy and Perla  (Rare, but I did see them at a random meet for Mickey's Not So Scary Halloween Party.)
Here's the only character I've never met from their list:  Louis the Alligator.  I met Shaker at the Christmas Party years ago, but only have bad photos from the meet.
Which characters would you WANT to see?