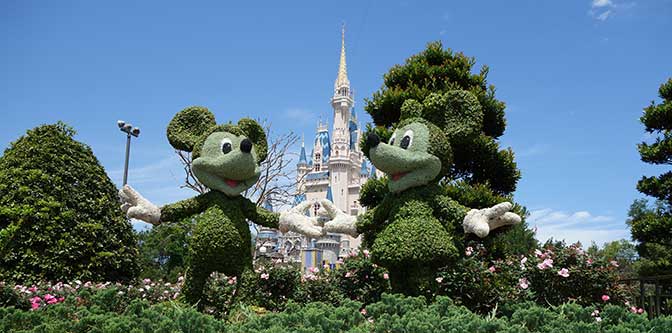 Don't worry, my actual house is in its usual messy state.  Well, except for the areas my wife cleaned today.  That reminds me that I need to tell my oldest daughter to clean her room.  I wonder if she'll read this on Twitter :)
I've been working on adding a great deal of addition information to the blog.  I began the blog with the intention of helping people locate characters at Walt Disney World, then many of my friends began requesting the weekly entertainment
schedules, so I started doing that and updating every Saturday night.  Then friends asked if we could turn our character schedules into an app.  I really wanted to put show schedules in that app, but it wouldn't work, so we started all over and made it killer instead!  Time has come to add more data to the Blogola.  One of the reasons that I chose a new theme was to allow more links on the top bar and prominently feature other items that are most used on the top left.

I've added new links across the top to make it easy to find what you'll need to plan your visit to Walt Disney World and I'm working on adding the content to those areas.
Here's some of what I'm up to:
Did I miss anything that you'll need to find easily to plan a GREAT Walt Disney World trip?