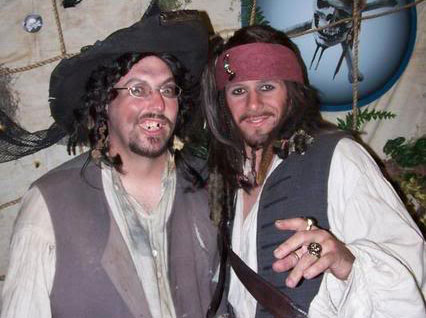 I'll be heading down to Walt Disney World late tonight in order to spend a couple of days at Star Wars Weekends.  I hope to gather info about character locations and schedules to help you guys have an even better experience at SWW.  (If you are interested in helping, just ask a CM when you get in line what time the next set(s) are for your favorite character.  You can Tweet me, respond to this thread or KtP Facebook me.
So, here's the deal…I won't be wearing my usual Character Locator shirt because I want Star Wars character photos wearing a Star Wars shirt.  IF you can locate me at Hollywood Studios (or any other park), I will have some special Limited Time KtP Magic to share with you.
In addition, keep an eye on www.characterlocator.com  (bookmark it) as we will be doing a Soft Opening for the general public this weekend.  There may still be a few wrinkles to iron out, but it's pretty close to being finished.  The Soft Opening preview will be totally free, but you'll need to register to view all the data and help us test the registration system on a larger scale.
Locate KtP for a free gift this weekend!