(Rumors: There is no guarantee that anything will happen at Walt Disney World until it is officially announced or actually happens and is subject to change at any time without notice)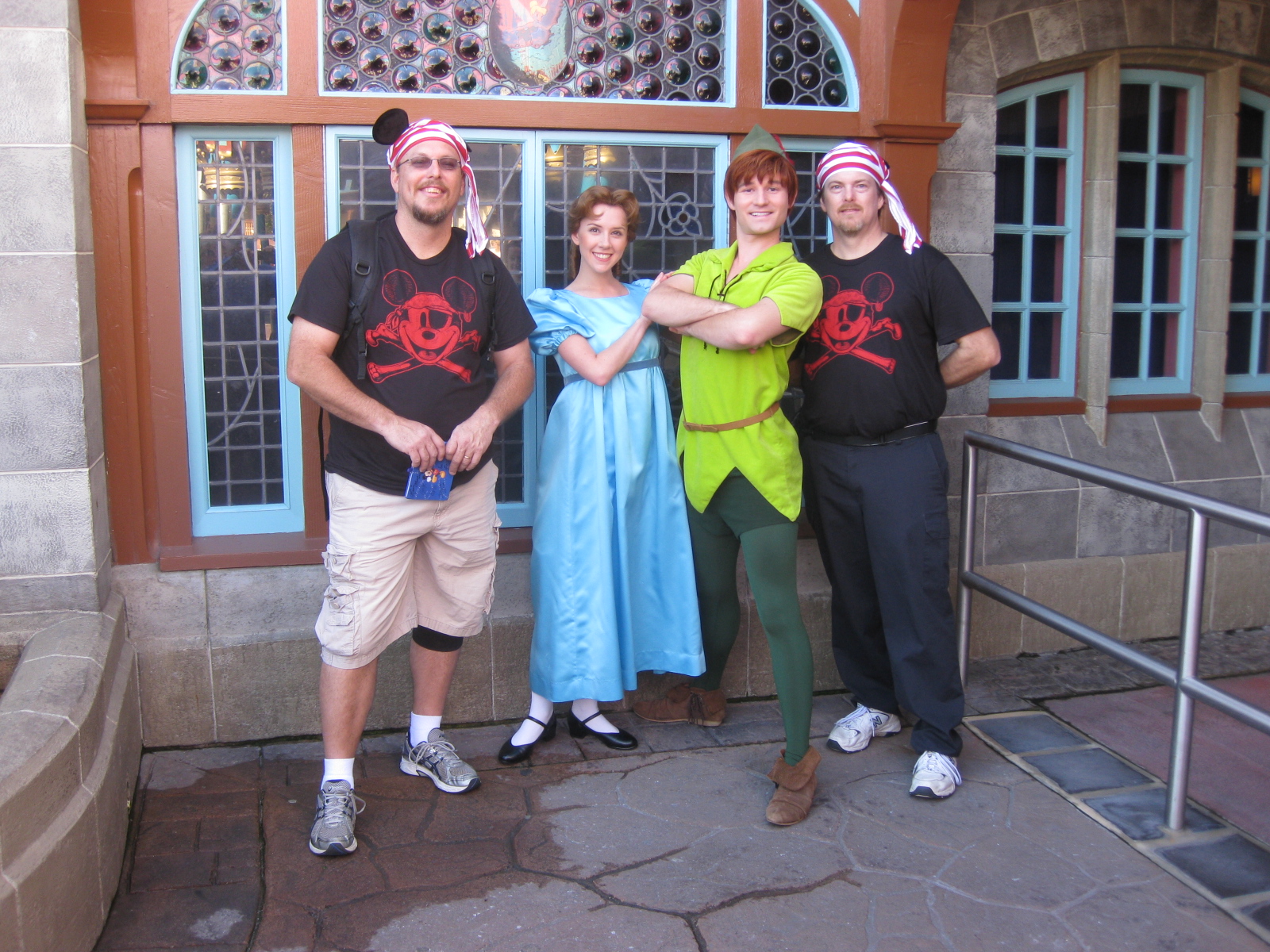 According to Attractions Magazine's official Twitter account @attractions, Peter Pan will begin meeting with Wendy again beginning this Sunday at the extended queue for Peter Pan's Flight in the Magic Kingdom.  Other reports have them landing near the Adventureland entrance on the Frontierland side.  I guess we'll see soon what happens.  As you can see in the photo above, Pan and Wendy used to meet next to Philharmagic before it was transformed into a magic portal for Sorcerers of the Magic Kingdom.  It was a great location with shade a nook for a line and Tink was there above them.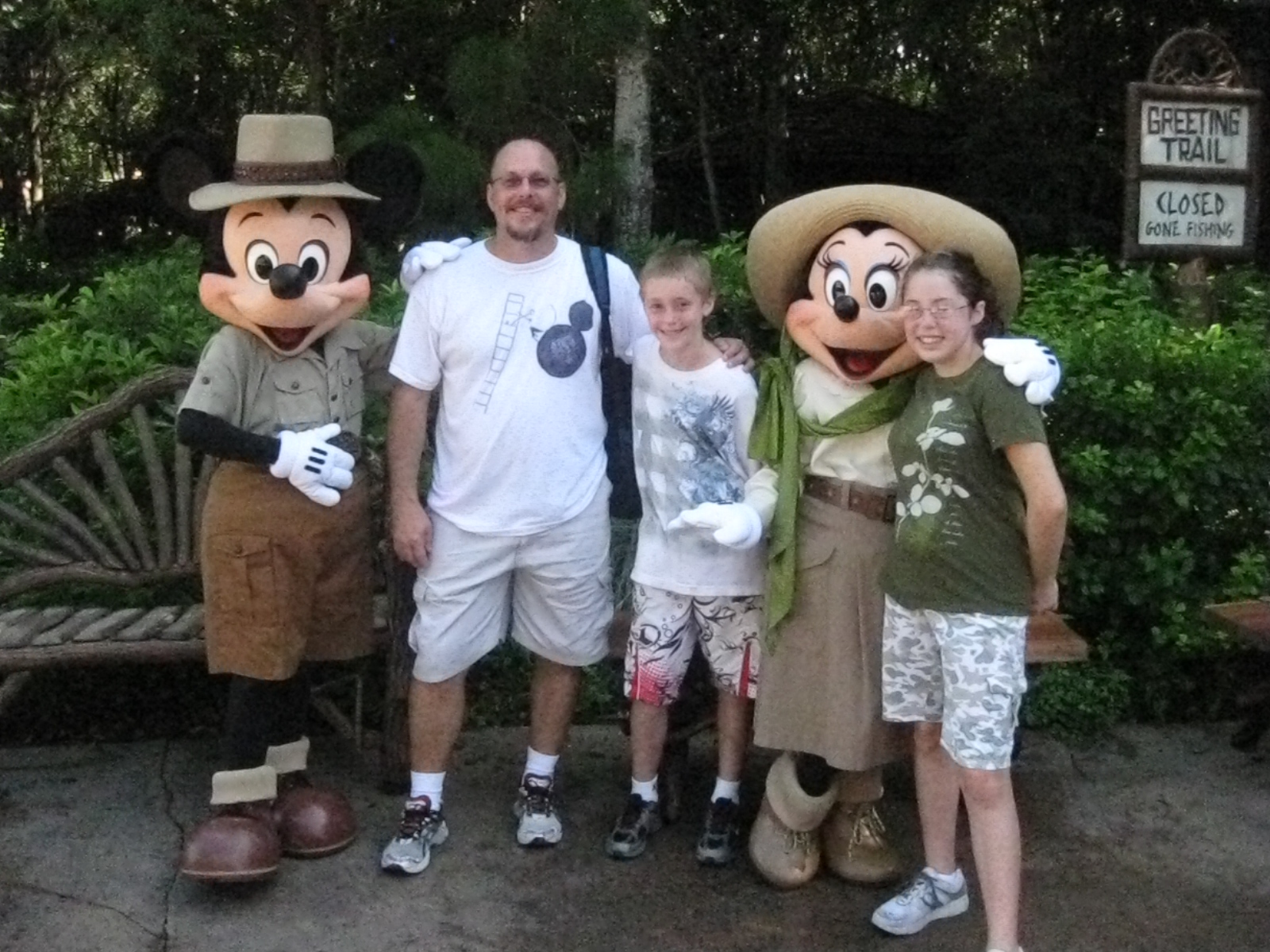 In other news the new Mickey & Minnie meet to be known as The Adventurer's Outpost in Animal Kingdom is expected to open on May 15th instead of the original target date of May 12th.  Eeyore will still be leaving the park with Donald & Daisy moving to Discovery Island Boat Dock and Pooh and Tigger taking over for Mickey and Minnie in Camp.   Pocahontas recently made ANOTHER move.  This time she moved to Discovery Island CAMP MINNIE MICKEY (effective 5/12/2013).  We met Mickey and Minnie in Camp together by being the first to arrive :)
I just realized that I hadn't actually posted about the new Princess meet and greet that will be coming later this year.  It was reported on numerous sites that the meet will offer two separate lines (each with FP+) that will feature Cinderella + one other princess and Rapunzel + one other princess.  Guests will know exactly which extra princess they will meet with before entering the queue.  Aurora will definitely be in the rotation and I fully expect Snow White not to have a dedicated meet and greet in the Magic Kingdom after the change.   Merida will be staying in her location and the new "Frozen" princess will end up with a new location.  I haven't heard of any plans to cancel Tiana or Jasmine's regular meets in the Magic Kingdom yet.  Jasmine has made random appearances at Town Square Theater, especially in the evenings.
I've also heard that Sofia the First will not begin appearing until "Fall."  Initially it was reported that she would begin in "Late spring."  If Fall is correct, it MAY point to Sofia taking Wreck-it Ralph's location as it would be a full year for Ralph and Vanellope.  Ralph wasn't intended to be a very long-term character.  He's already been retired from Disneyland.