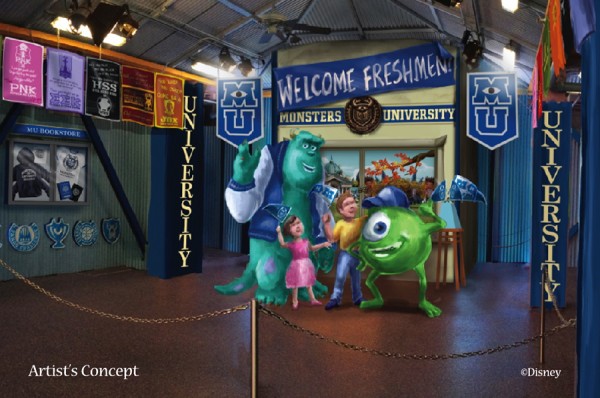 Disney's Hollywood Studios NEWS:
The Monsters Inc Meet and Greet location will be closed for refurbishment May 14–24, reopening May 24th as the Monsters University Student Union.
Dave Holland @daveh787 on Twitter
NOTE:  Mike and Sulley will also appear in these costumes for 24 hour day at the Magic Kingdom on May 24.  Expect them to appear late into the night.
I really like the new costumes, what are your thoughts?