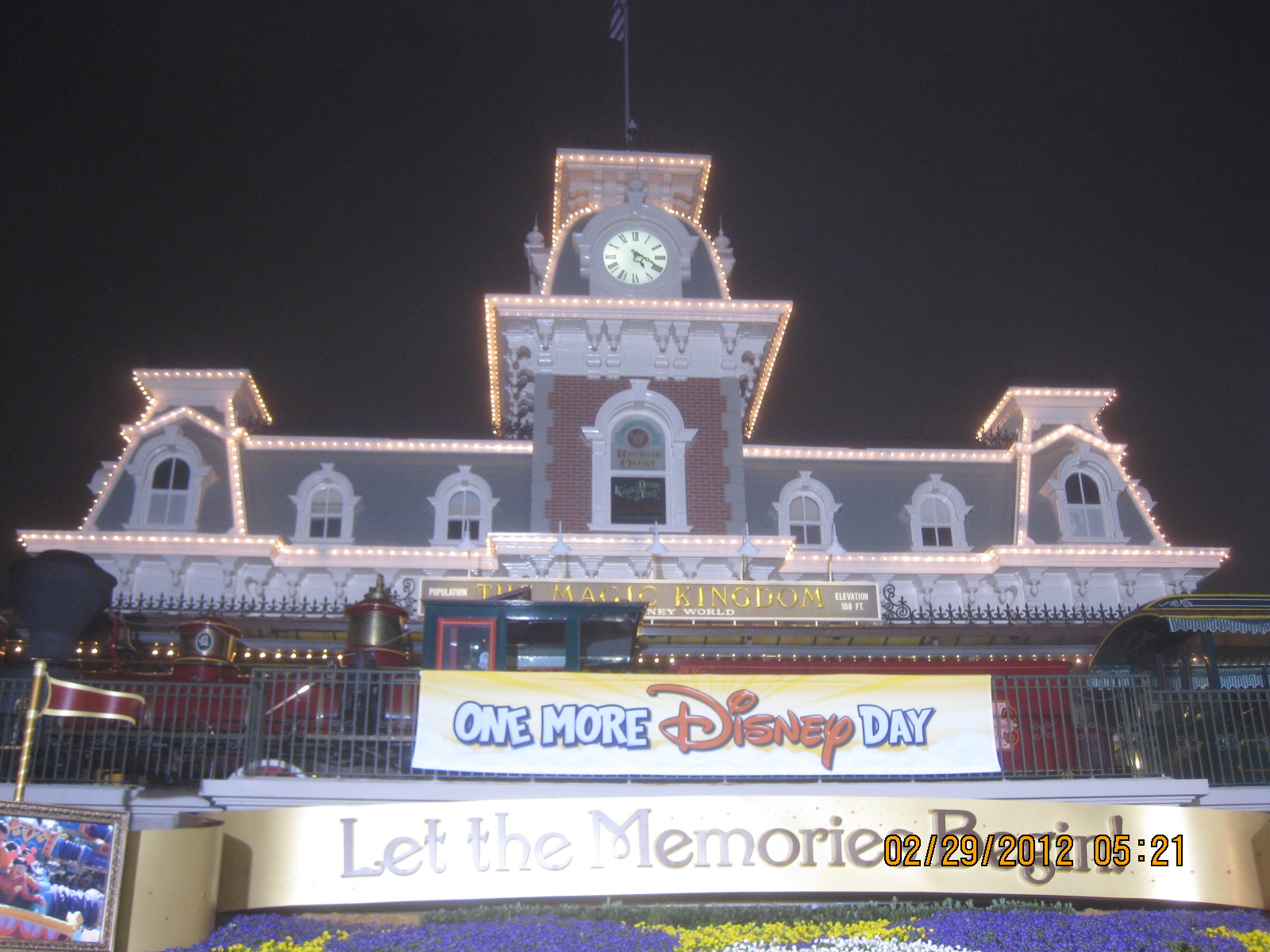 On Leap Day, February 29th, 2012, the Magic Kingdom hosted it's first ever 24 hour day.  The park opened to a huge crowd at 6:00 a.m.  Two of my children and I were there for the entire celebration.  We even received the free ears that were given to those who pre-registered.  According to miceage.com's Al Lutz, the Magic Kingdom, along with Disneyland/California, Adventure will be open 24 hours on May 24th, 2013.  There aren't many details but Mr. Lutz posted,
"March 29, 2013: Monstrous Summer: In an attempt to help the limp Limited Time Magic campaign,  and to kick off the upcoming "Monstrous Summer" marketing slogan, Disney will bring back a surprise hit from last year – the 24 Hour Party.  On Friday May 24th the all night party into Saturday morning will be held in both Disneyland and DCA. After last year's party devolved into a near-riot at the main entrance after 9PM, while everyone above lower-management went home at 5PM and missed the anarchy, you can bet the senior suits will be there late this time. Disneyland's parking department is planning for gridlocked streets and backed up freeways again, and it promises to be a logistical nightmare for everyone. A smaller 24 hour party will also be held that night at WDW's Magic Kingdom Park.  -Al Lutz
I'll keep an eye out for further details.
I also recently heard that the Magic Kingdom is considering a Limited Time Magic event that will reunite all of Tink's friends for a week.  Supposedly, they will all join together for a single meet and no autographs will be given.  Instead, guests will be given the pre-autographed cards that have become common place.  If the rumor is true the event will take place within the next month.
Disneyland recently allowed guests to vote online for their upcoming Long-lost Friends Week.  The results of the polling haven't been released yet, but I heard that Disneyland's Long-Lost Friends week will be taking place this spring after the Spring Break craziness dies down.