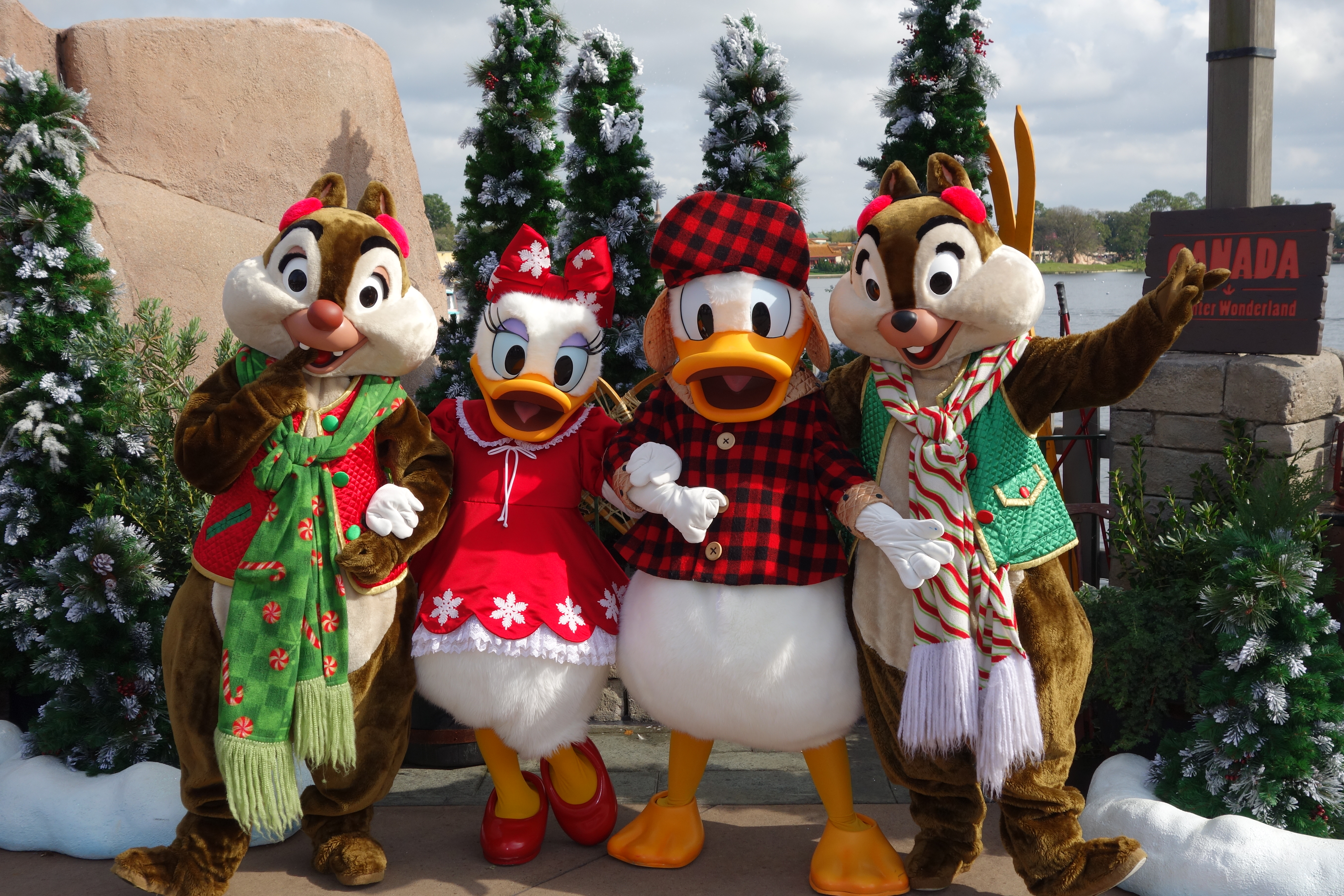 On Sunday, January 20th I dropped into Epcot's Canada Pavilion to see what the Limited Time Magic:  Winter Wonderland was about first hand.  I got in line at 1:47 and the characters were about to take their quick quackers and nuts break, so I waited a total of 18 minutes to meet them.  When you zoom in on the characters with your camera, it was a cute little meet and greet area.  When they first announced "Winter Wonderland" in the Canada pavilion, I thought they would have snow machines on the buildings and snow throughout the area.  That was not the case.  They just had one little meet and greet area and it wasn't even in the pavilion, it was along the water's edge.  
There was one bubble machine and the wind was blowing steadily across the lake toward Mexico, so the bubbles weren't even falling over the characters which sort of defeated the purpose of the Winter Wonderland.  Of course, the Cast Members can't predict the direction that the wind would blow at any given time.  The props appeared to be reused from some of the resort Christmas decoration and were quite diminutive.  It's a positive thing that they added a little plus, a little bonus for the week, but it could have been produced much better and it would have been nice to have seen more characters.  Koda and Kenai formerly met here, so Canada and would have been a perfect fit.  Instead we found Chip n Dale, Daisy and Donald.  Their costumes are cute.  I hadn't met Chip n Dale in  these costumes previously.  But it could have and should have been much more.  I didn't book and wouldn't book a trip around this simple meet and greet, but it was a nice little addition to my Long Long Friends trip.  Plus I saw Gideon for the first time at a training meet just a couple of minutes later.  I was more excited to meet him than Winter Wonderland.
Speaking of much more, why didn't they make Limited Time Magic Tshirts, pins and Vinylmation?  It seems like they could sell a bunch of stuff, but I don't work for Disney or Disney marketing.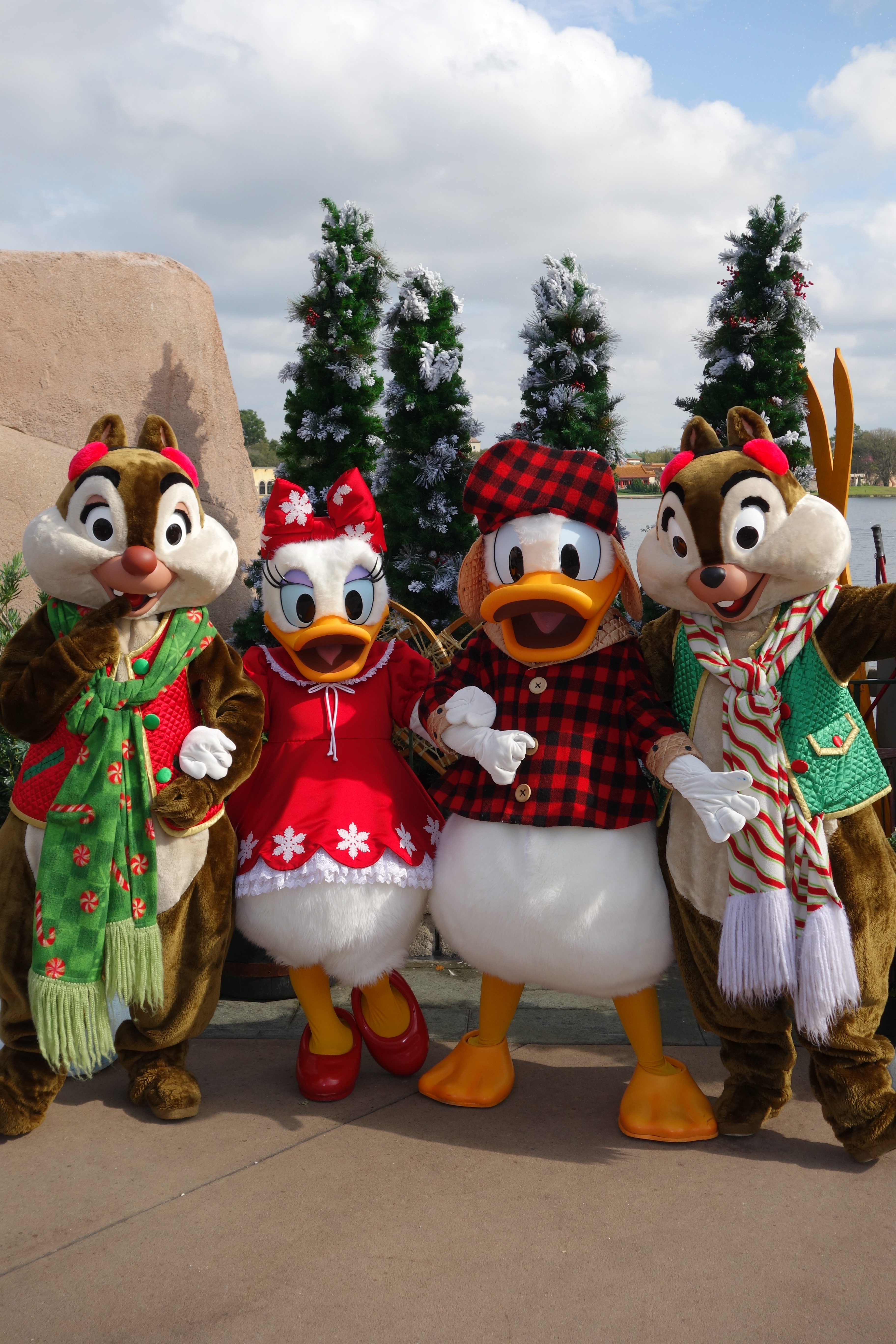 I thought it might provide a little more perspective on the small scale of the production if I used this photo and circled the meet and greet area.
Here's a couple of photos that were provided by blog reader Michelle H.