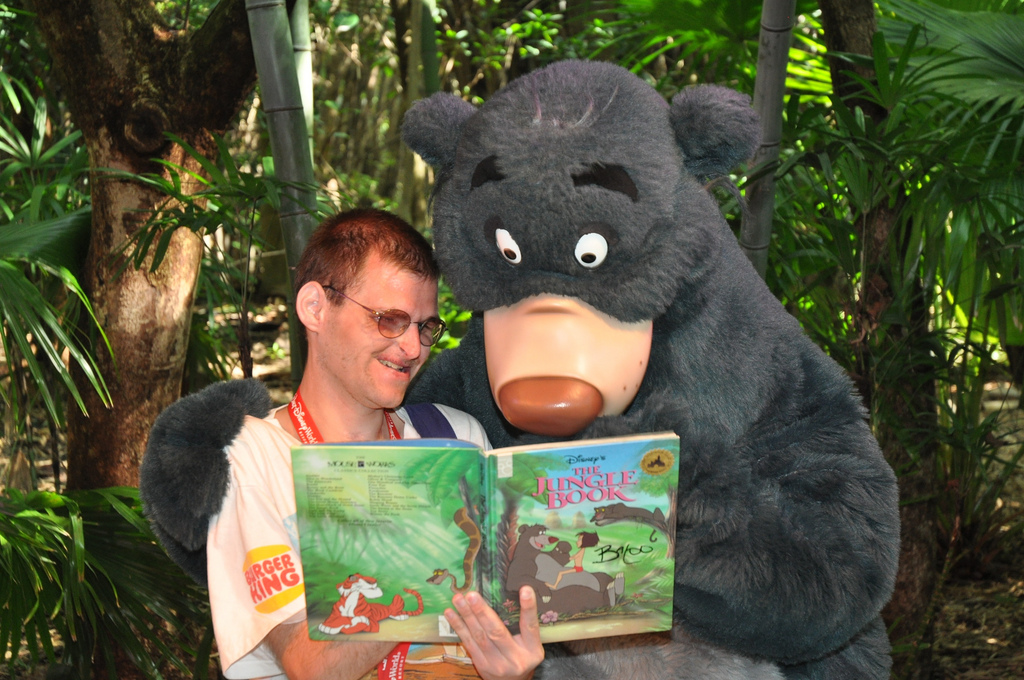 Today's Sunday Squeeze is brought to you by Reto Kurmann, a friend of the site who lives in Switzerland!
This photo was taken in early November 2010 at the Animal Kingdom. I was on my 2nd Walt Disney World vacation and since Baloo is my HUGE favorite character, kind of a childhood hero, I went to see him every day at least once. I wanted to do more than just pose for a standard picture and get his autograph. I had a copy of a Jungle Book storybook with me. "Papa Bear" really appreciated that and I got some great photos of him reading his story with me. Of course, he also signed the book.  Since Baloo hardly ever had a line due to his remote location, I was able to meet him several times during my week-long visit. Got some great comments from CMs and other guests too. These were truly magical moments to me, being able to spend some real quality time with Baloo. I even let WDW Guest Communications know about that and sent them a letter with the photos.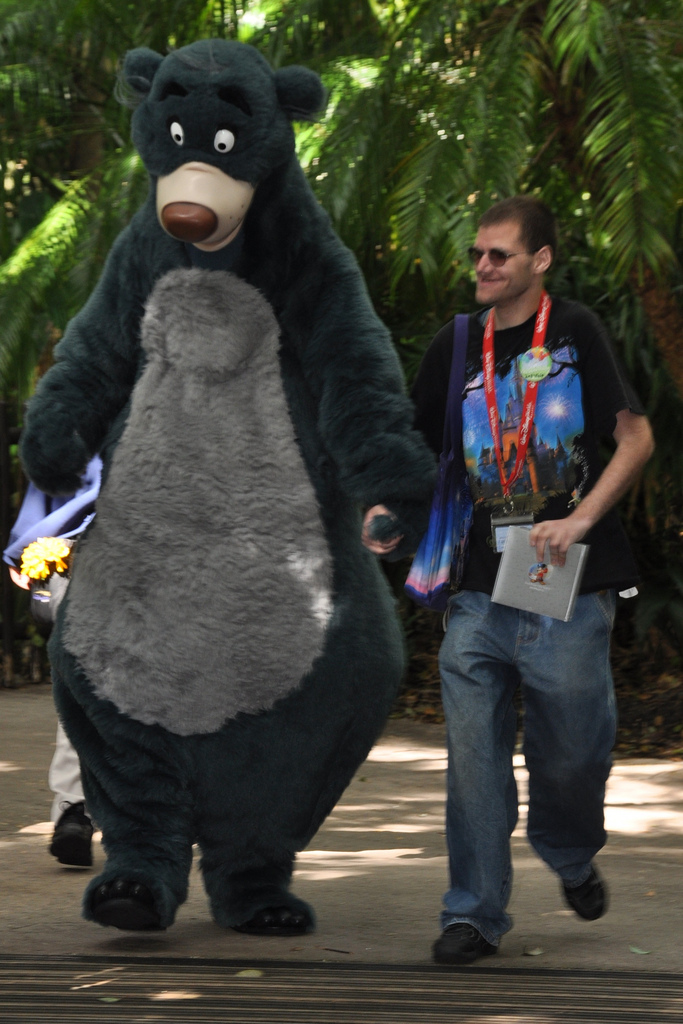 The second magical moment also took place in November 2010, again with Baloo. He recognized me every time I went to him because I've met him so many times during that week. One day, when he came out for another set, I approached him and asked him, if he would walk hand-in-paw with me to his meeting location. He agreed, took my hand and so I strolled with Baloo on my side through the "jungle" of the Animal Kingdom.  I felt like Mowgli. :-)
The third magical moment: Baloo and I danced together  in the Move It! Shake It! Celebrate It! Street Party. One day, a Photopass photographer located in the hub noticed that and took some pics of me dancing with Baloo. I didn't notice that photos were being taken of me and I was quite surprised and happy when the Photopass CM handed me the card after I hugged Baloo.
(Thanks for sharing your special moments Reto!  Do you have special moments with characters to share?)