Check out details on this uining and entertainment venue in our review and see why it fell short of our expectations.
Location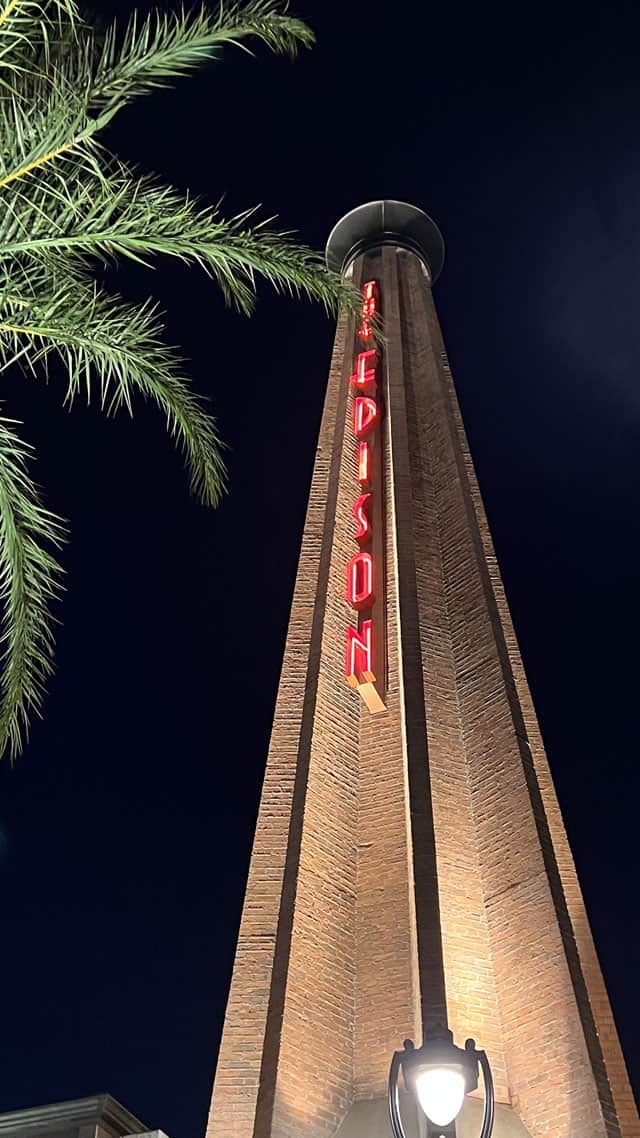 When visiting Disney World, you'll find an array of dining options inside the theme parks and resorts. However, don't miss Disney Springs! It's an amazing place featuring a a wide variety of unique boutiques, one-of-a-kind eateries and entertainment that is not to be missed.
At Disney Springs, there are parking garages if you choose to drive. For Disney Resort guests, just take a Disney bus from your resort. A few Disney Resorts, such as Saratoga Springs, even provide boat transportation!
To locate The Edison, walk toward the giant air balloon.
You'll find The Edison on The Landing Dock at Disney Springs. This restaurant is beside Maria & Enzo's and close to Aerophile. If you're in doubt where to look, just walk toward the giant air balloon.
Checking In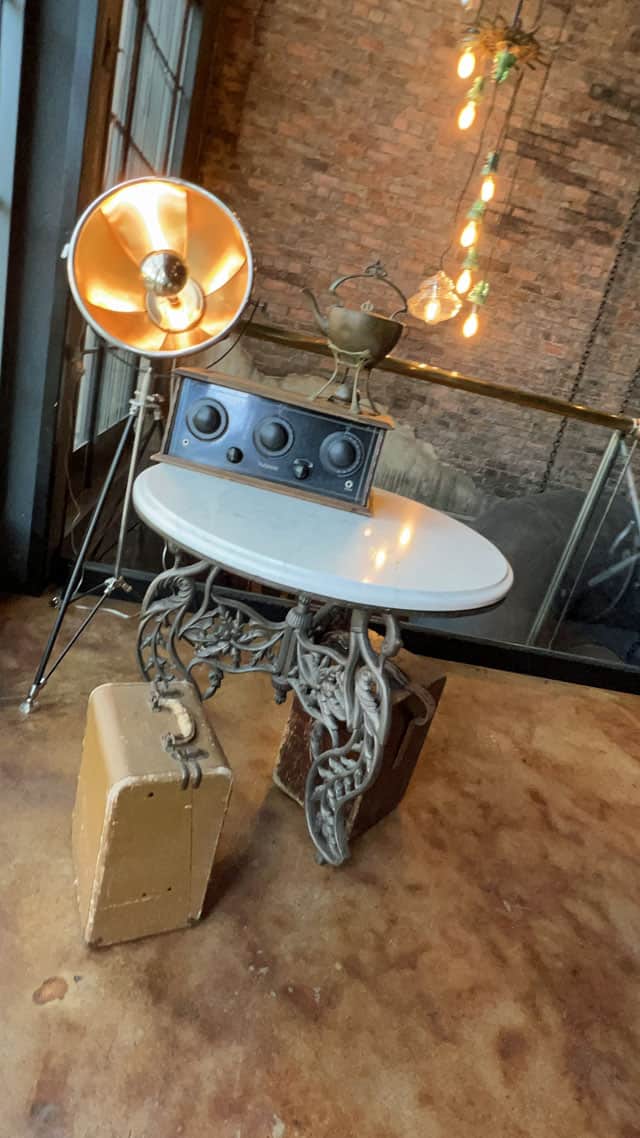 Stepping into this cool spot, we knew we were in for a treat. Although we had a 5:30pm reservation, walk-up guests were also accommodated. Being not just a dining, but also an entertainment and lounge area, it got more crowded as it got later in the evening.
To check in, just go to the podium near the door on the main floor. We received a text in a few minutes that our table was ready. One of the great things about most Disney Springs table service locations is the option to book directly from each restaurant, not just on Disney's My Disney Experience app.
The Edison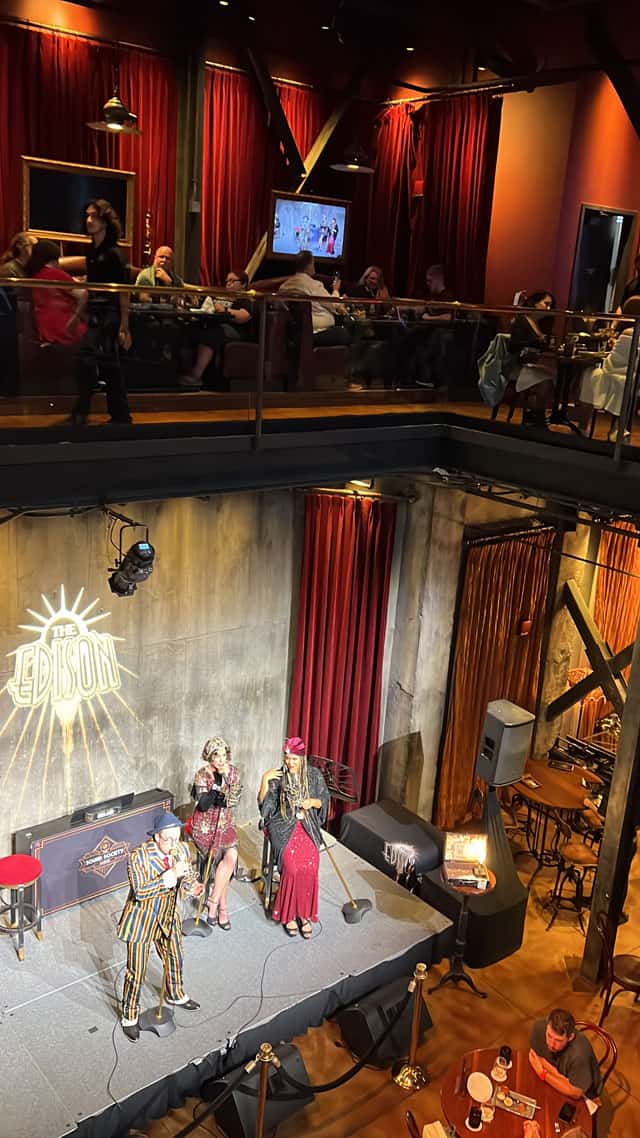 Feel the excitement of the Roaring '20s at the Edison. Designed to look like an abandoned 1920s electric company, you'll feel like you've entered a speakeasy from days gone by.
It's a lively place where you can sip on signature craft cocktails and hit the dance floor as The Pearl Street Players house band performs bluesy renditions of old favorites.
Interesting Dining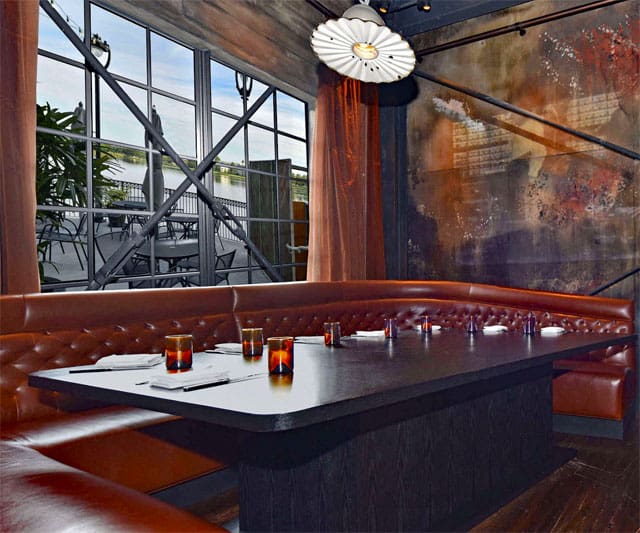 This waterfront location include 7 distinct dining and bar areas, waterfront balcony views, steampunk-inspired décor and a steady lineup of unique acts. The Edison is family-friendly by day and a little edgier by night.
On the Lakefront (2nd floor) level, there are 3 themed dining areas: Lakeside Patio, The Lab, and the Generator Hall North. On the Promenade Level (1st floor), look for these cool dining rooms: Tesla Lounge, Electrical Lounge, Telegraph Lounge, and the Promenade Patio.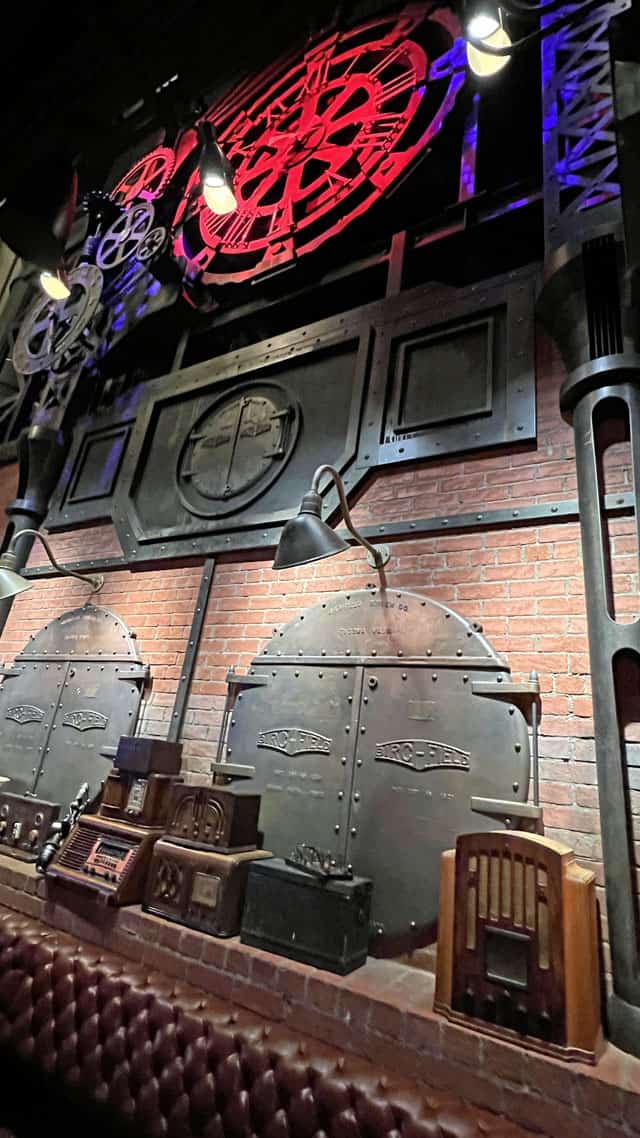 Be sure to explore the various dining rooms and bars. Each one has its own personality and a few of my (Susan) favorites were the Boiler Room and the Radio Room. In addition, The Edison offers outdoor patio dining.
Electric Salads, Sides & Starters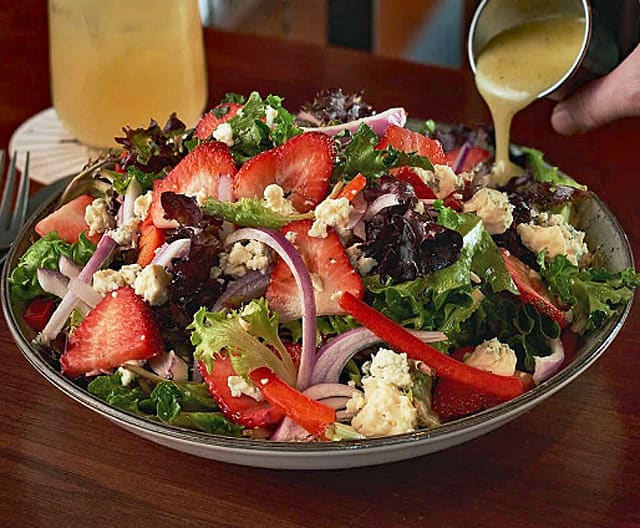 Whether you're looking for a more traditional start to your meal or something more adventurous, The Edison has you covered.
Take a list of appetizers available below:
Pretzel with beer cheese & dijon
Electri-Fries
Fried Calamari
Creamy Spinach Cheese Dip
DB 'Clotheslilne Candied Bacon
Prohibition Chili (plant-based with impossible meat and vegan cheese)
Popcorn Shrimp
Chicken Flatbread
Short Rib Flatbread
If you're in the mood for something lighter, you can choose from these entree salads: Caesar, House Salad, or a Strawberry Salad. Chicken, shrimp, or steak can be added to any of these fresh options.
Dining here is all about inventions, fun, and even patenting new inventions! Patented partner sides include L. Burbank Fries, Creamy Dreamy Mash (potatoes), and the Vegetable of the day.
Burgers & Sandwiches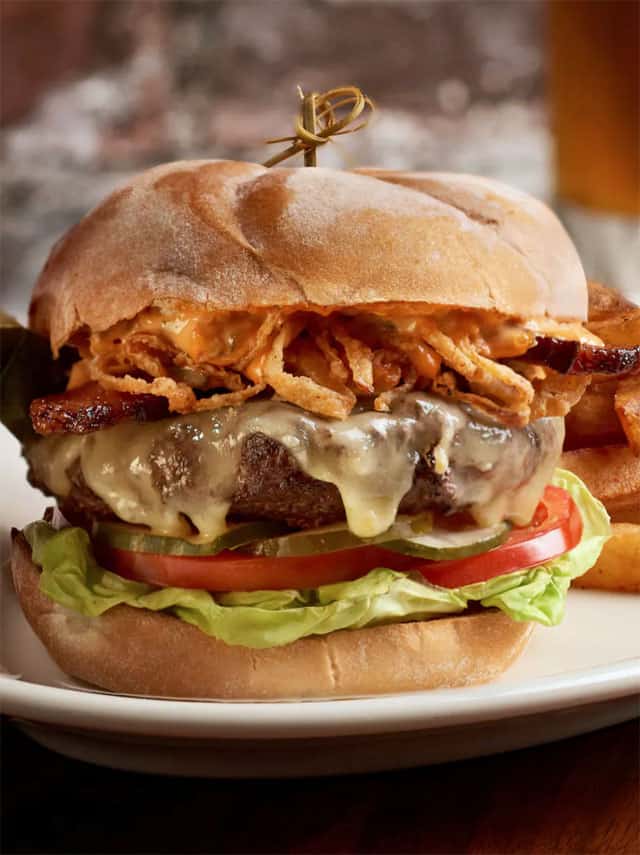 Do you love burgers with delicious toppings? Then, you'll love eating here! If you love beef, The Edison Bacon Cheeseburger and the Bacon Mushroom Swiss burgers are made of a signature beef blend of sirloin, short rib, and brisket. YUM!
Then, there's the High-Voltage Chicken Sandwich and the Prohibition (Vegan) Chili Burger. All of these are served with french fries. Another lighter option is the organic Tomato Soup and Gooey Grilled Cheese.
Entrees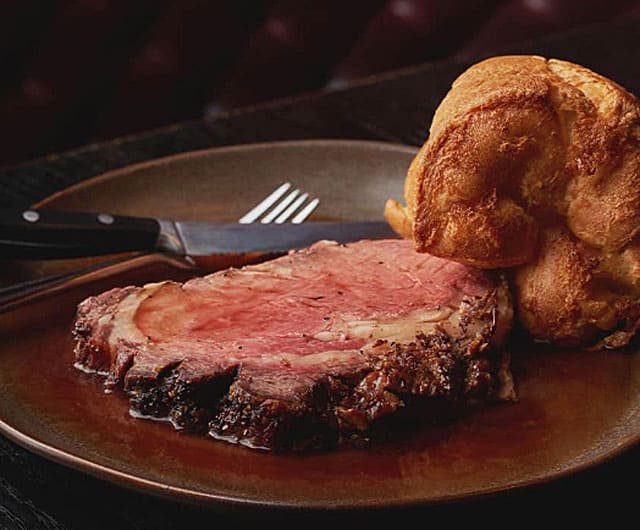 As you can see, this restaurant has a wide variety of food options. For a more hearty meal, you can choose from the following specialty dishes:
Grilled Salmon
Flat Iron Steak
Blackened Mahi
Short Rib
Roasted Chicken
Sweets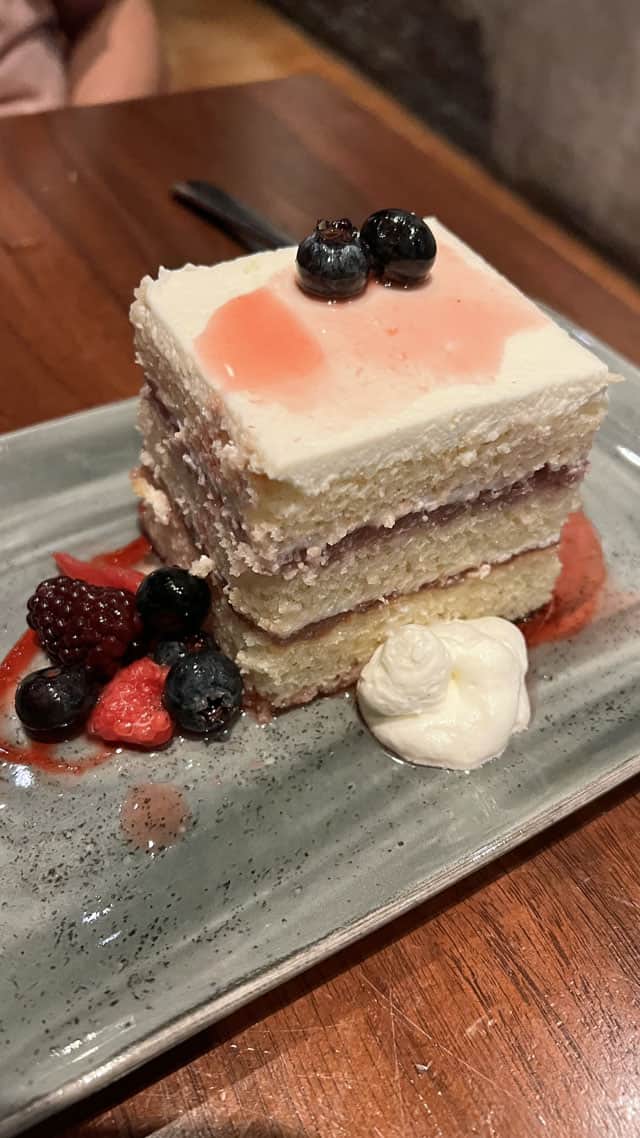 After trying these fantastic dishes, save room for dessert. Fitting with The Edison theming, check out these fun dessert offerings:
In-the-Dark Ultimate Chocolate Layer Cake
Lights-On Dulce De Leche Cheesecake
Bright Lemon Deep-Dish Meringue Pie
House Made Gelato or Sorbet
Which one of these would you like to try?
Handcrafted Cocktails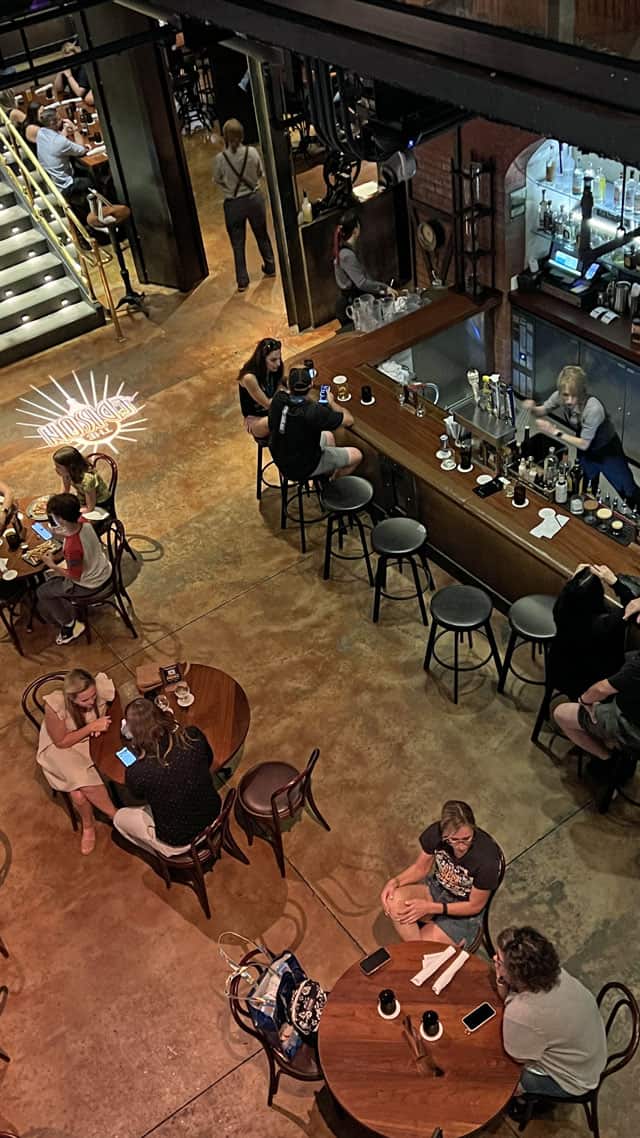 Here at The Edison, they have a slogan, "Most cocktails are shaken. Ours? They'll shake you." Cocktails are as inventive as the roaring 20's. You'll find fresh squeezed juices, handmade syrups, and the freshest ingredients.
There are even High Roller Cocktails that are more than a drink, they're an experience in themselves. However, with these creative creations comes a high price tag too!
Most cocktails are shaken. Ours? They'll shake you.

The Edison
Service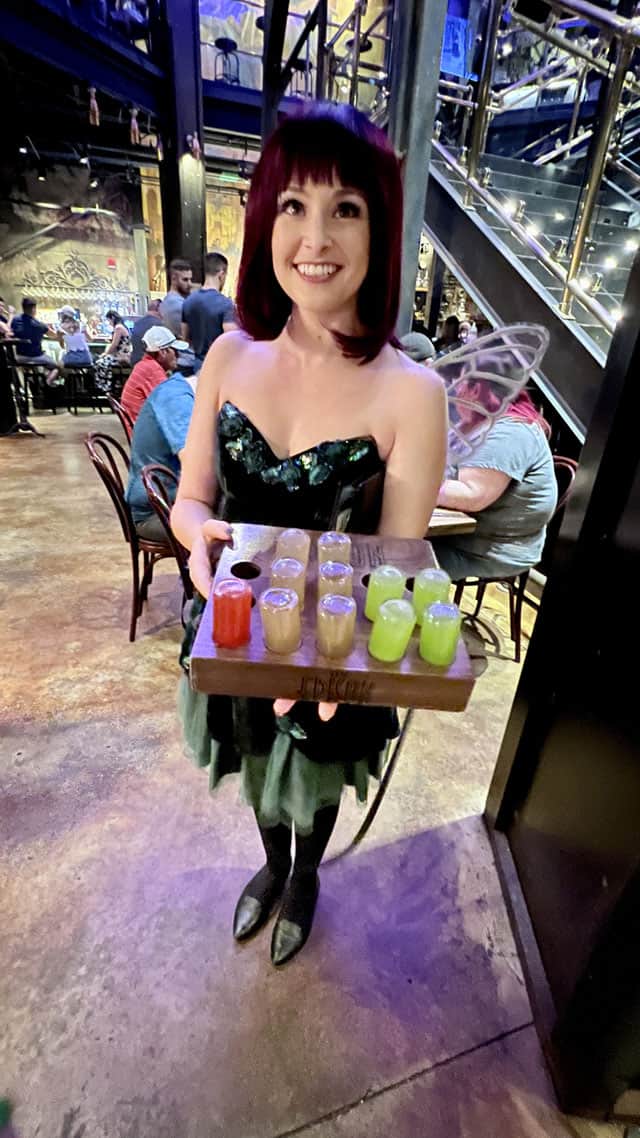 We were seated on a second story table overlooking the entertainment on the first floor which was really cool. Although this is a huge restaurant, it feels smaller with all of the quaint dining areas. On the main floor, there was a cocktail waitress serving colorful shots.
Even though The Edison is huge, it doesn't feel that way with all of the cool dining areas.
Our server greeted us when we arrived and explained a little about the Edison and its entertainment. Although we were happy with the service, our drinks and food took longer than expected.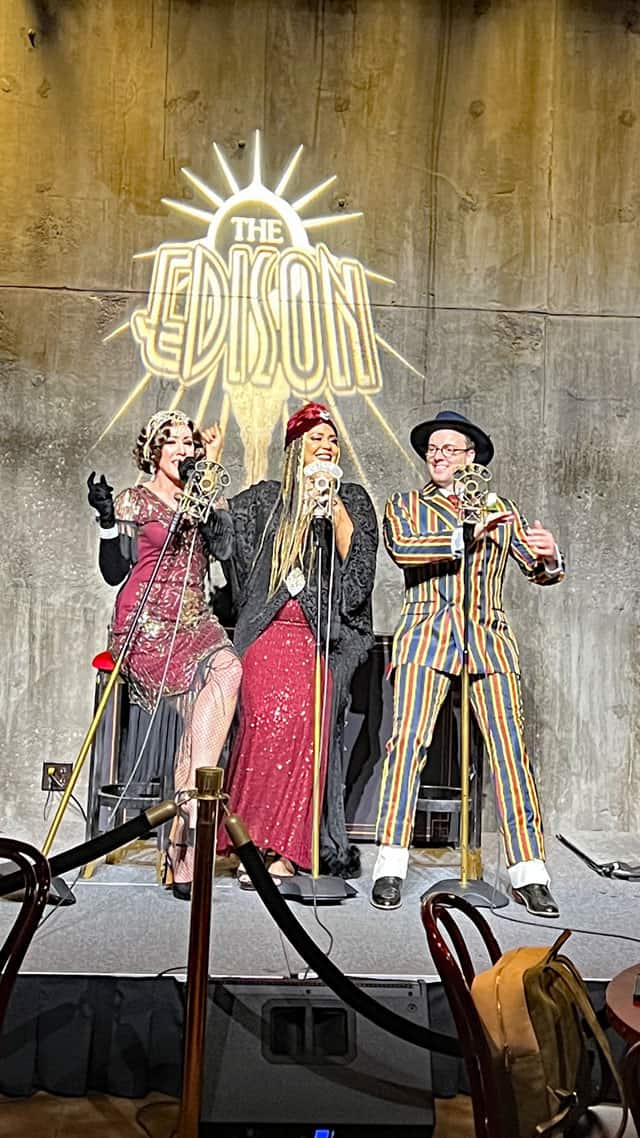 We really didn't mind though because it was so fun taking in all of the details of this quirky location. It also gave us a little time to explore the restaurant and enjoy the Flapper group that looked like they just stepped out of the 1920s.
What's Missing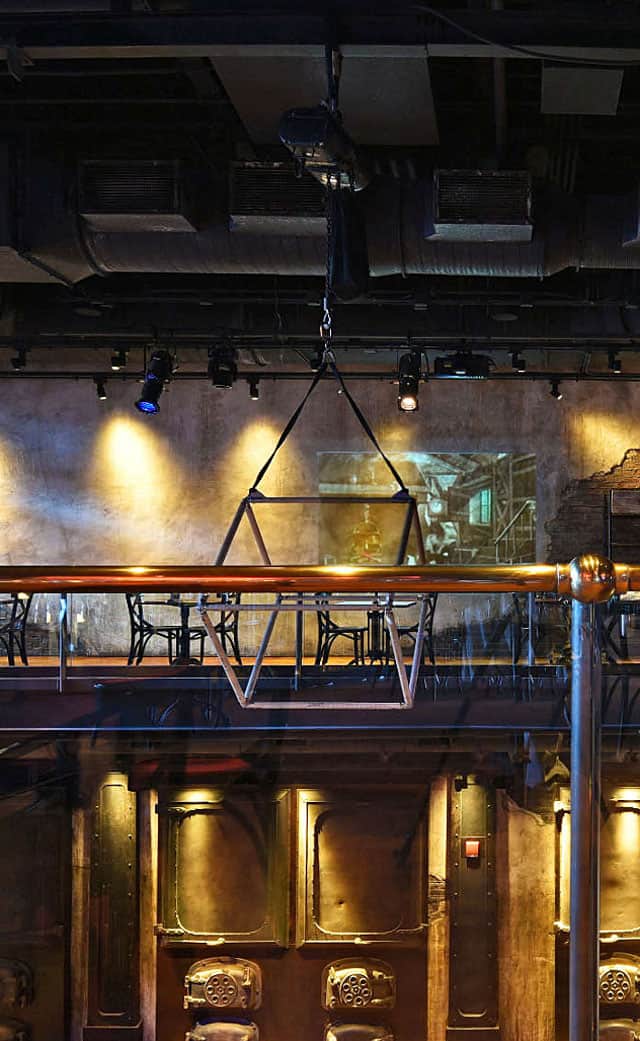 When we read about the variety of entertainment at The Edison, we knew we had to take it all in. According to their website, guests experience "burlesque dancers, flapper-style dresses and amazing aerialists. "Their website also states that you can have your picture taken with "roaming stilt walkers and steampunk-clad inventors."
The unique entertainers are only available during private events.
We kept waiting to see these performers since their website said this occurs "daily". We were incredibly disappointed to learn that since Disney shut down in 2020, all of these entertainers are only available during private events. You can see where the aerialist performs in the picture above.
What We Ordered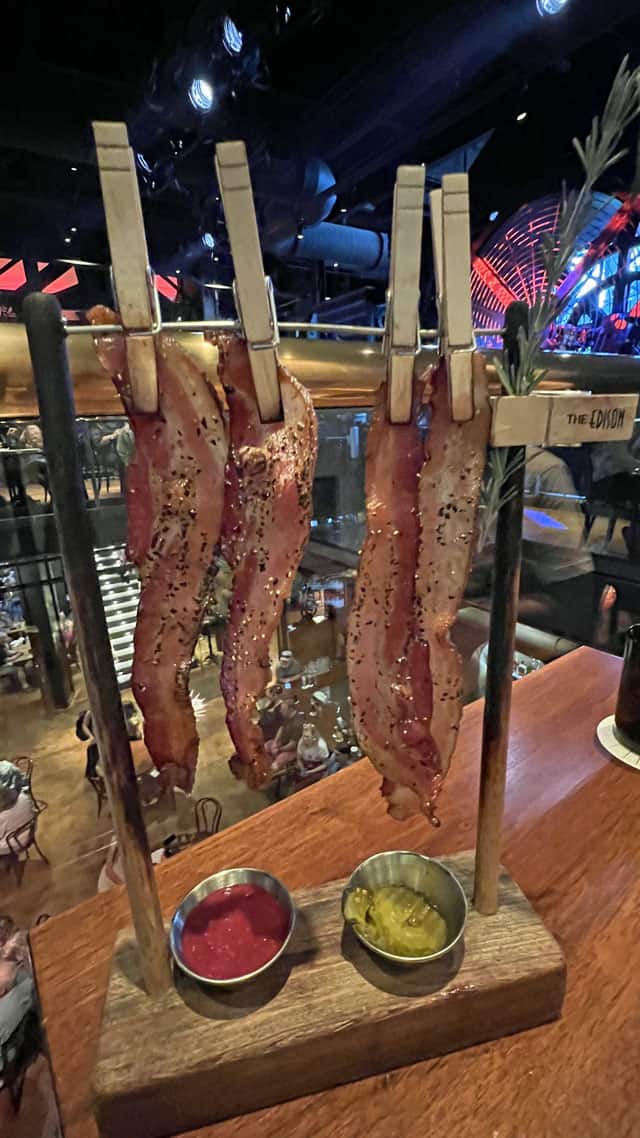 Since we wanted to leave room for dessert, we opted for appetizers on our visit. First, the server highly recommended the DB 'Clothesline Candied Bacon with maple, black pepper, fruit mostarda, sweet and spicy pickles.
This is their most popular appetizer and the presentation was so cool. While the bacon was cooked perfectly and the sauces complimented it well, this dish was $18. We had fun eating it but wouldn't order it again. Since there were 4 pieces of bacon, they cost $4.50 each!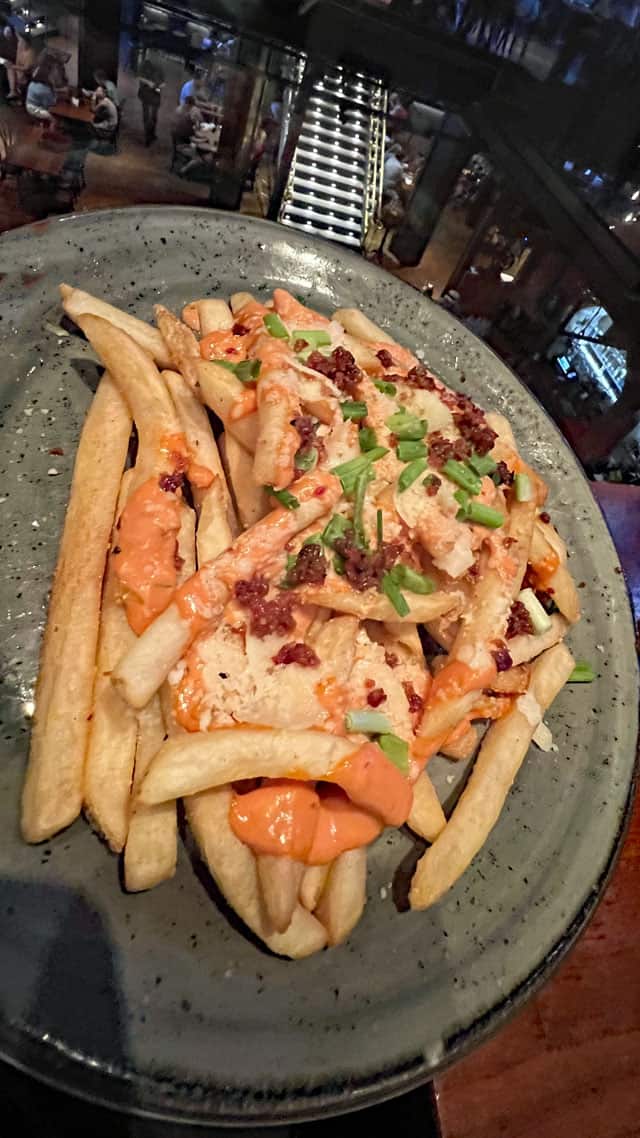 Second, we ordered the L. Burbank fries with spicy ketchup. the fries were crispy, plentiful, and more reasonable at $8. We really enjoyed this and would definitely order them again.
Last, our favorite was the Dulce De Leche Cheesecake served with fresh fruit. It was large enough to split and each bite was better than the last!
Final Thoughts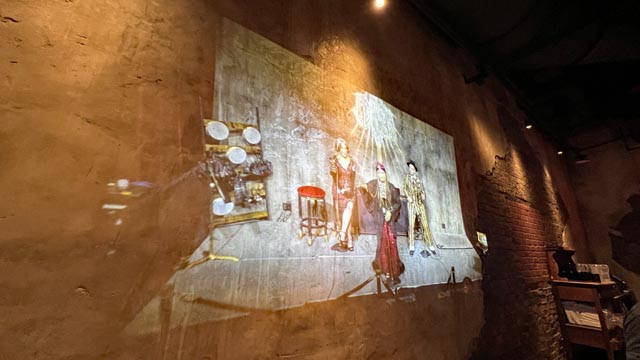 If you're curious about what The Edison is all about and are planning a trip to Disney Springs, then I recommend checking it out. It's a one-of-a-kind experience even without all the entertainment.
If I (Susan) were to go back again, I would most likely go to a private event rather than general dining, depending on the cost of the event. In addition to The Edison events, you can also book your own private party too.
While the flapper band was interesting, I don't think it's enough of a draw for me to eat here again though. Overall, the pricing is on the high side and there are so many dining spots to explore while at Disney.
Have you experienced The Edison? Would you like to go there in the future? Please share your thoughts in the comments and share this post with a friend.