If you want to dine at Disney World's Trail's End Restaurant, then you need to act quickly before it closes permanently.
Trail's End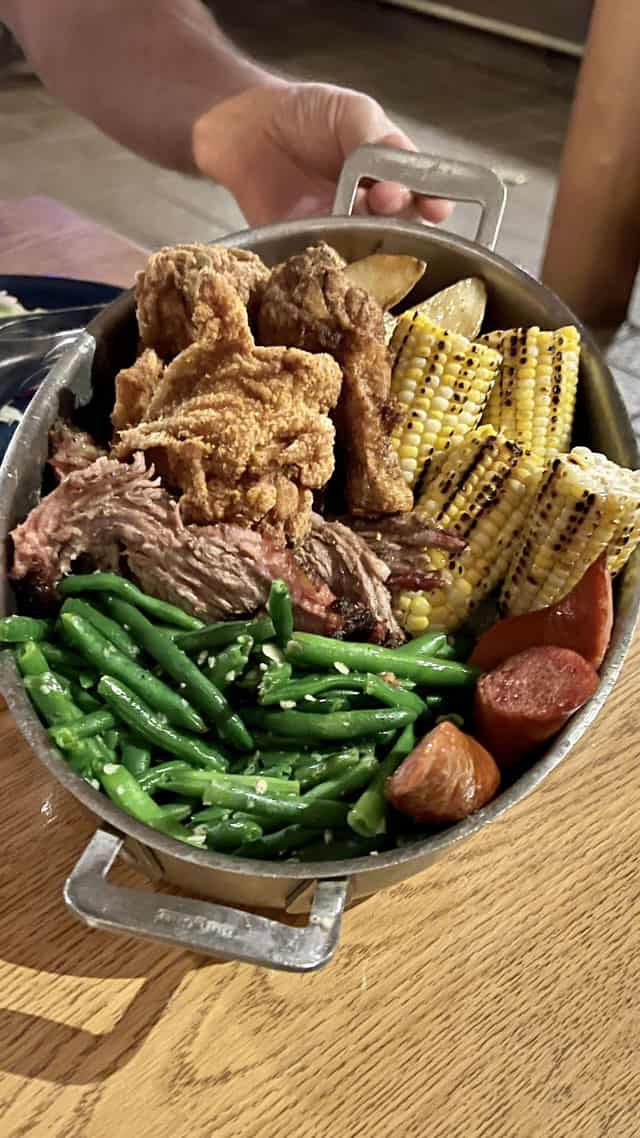 Inside Trail's End, you'll find beamed ceilings, split-log walls, mounted animals and a stove in a rustic, cozy setting. Here, you'll feel like you've been transported back to the frontier days in a country setting.
Breakfast features Mickey waffles, fresh pastries, smoked brisket and eggs, cheesy potato casserole, and berry-granola yogurt parfait.

For dinner, enjoy skillets featuring pecan-smoked brisket, smoked chicken, pulled pork, sausage, roasted potatoes, corn-on-the-cob and green beans.
One of the very best parts of this location is you can get all you can eat food at a reasonable price! Check out my review HERE and see why we loved it.
Restaurant Change Coming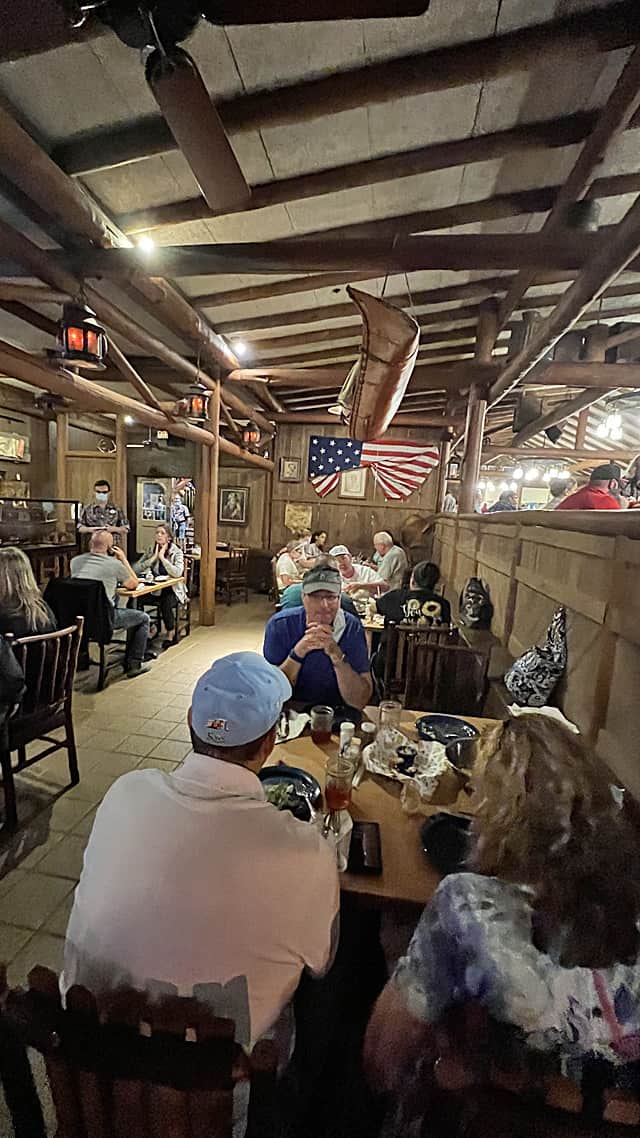 Recently, we shared HERE that BIG changes are coming for this popular dining location. The restaurant will be closing for refurbishment and will reopen later this year as a marketplace concept with expanded quick service options.
Table service at this location will no longer be offered. No impact from the changes at Trail's End will impact Hoop-Dee-Doo Musical Revue.
Closing Date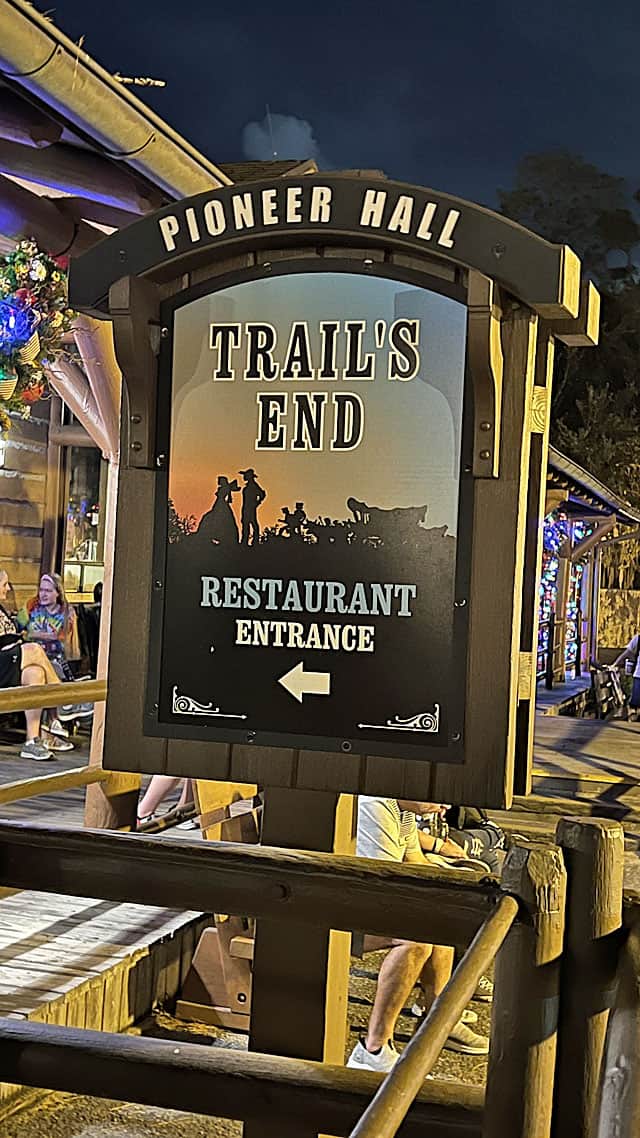 Guests may have noticed a recent change in the hours of this location. Right now, the location is now closed on Tuesday's and Wednesday's.
If you have your heart set on trying Trail's End or returning for all the delicious dishes, be sure to book a reservation soon. You can make reservations through April 16, 2023.
This gives us reason to believe that on April 17, Trail's End will close for transformation into the marketplace with quick service options. While I'm curious what it will look like, I will miss Trail's End. It really is the best bargain on Disney World property.
Guests can make reservations through April 16, 2023 and then the location will reopen sometime later this year with quick service options.
Are you excited about more quick service options coming to Disney's Fort Wilderness? Or will you miss Trail's End? Let us know your thoughts in the comments below or share this post with a friend.