Calling all young Jedis! The call has been made to watch a brand new animated series. It will take kids to a place far far away into another galaxy. Read on to learn where and when the show will debut.
D23 Expo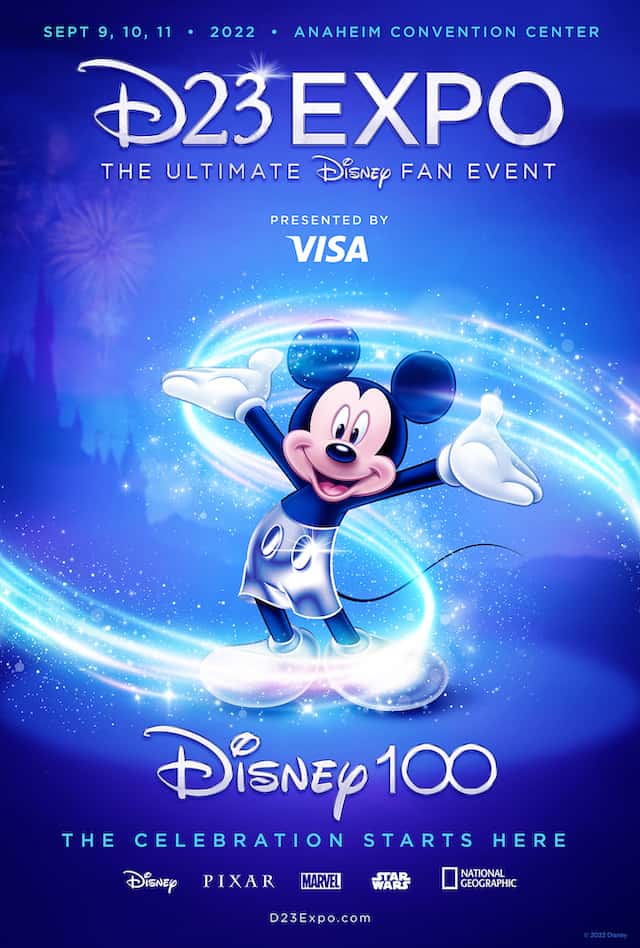 Disney first revealed a first look at the animated series, Star Wars: Young Jedi Adventures, at the D23 Expo in Anaheim that took place in September 2022.
Guests, such as myself (Marisol), were treated to a first look which showed the characters for the first time during Disney's Epic Entertainment Showcase:The Musical:The Extravaganza! panel.
Star Wars: Young Jedi Adventures will follow a group of Younglings as they study the ways of the Force and become Jedi and learn compassion, self-discipline, teamwork, patience, and friendship. 
Personally, there was one cuddly character that immediately stood out to me during the presentation. Nubs, the blue Jedi blue teddy is cute and cuddly.
At the time of the panel, Disney announced that it would be released in 2023 on Disney+ and Disney Junior. As of today, we now have a premiere date.
Young Jedi Adventures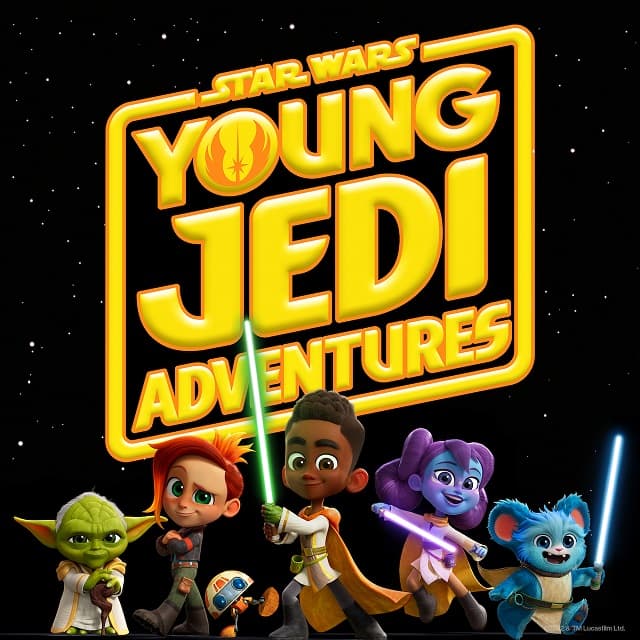 Set during the High Republic era, Star Wars: Young Jedi Adventures the Younglings will embark on missions where they will help people in need, discover exotic creatures, clash with villainous pirates, train with their masters.
One new image features Master Yoda, Jedi younglings Kai, Lys, and Nubs, and their friends Nash and RJ-83 on planet Tenoo. The second image shows Lys, Kai, and Nubs during a training sequence.
Produced by Lucasfilm for Disney+ and Disney Junior, the cast includes, Jamaal Avery, Jr. as Kai Brightstar, Juliet Donenfeld as Lys Solay, Dee Bradley Baker as Nubs, Emma Berman as Nash Durango, Jonathan Lipow as RJ-83, and Piotr Michael as Master Yoda.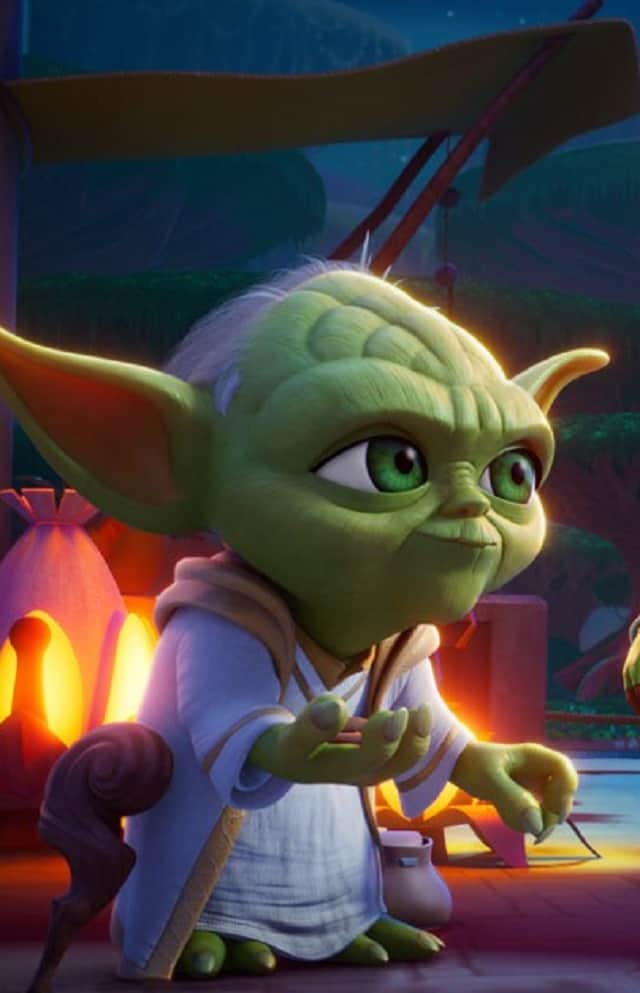 Star Wars: Young Jedi Adventures will premiere on Disney+ and Disney Junior on May 4, 2023, also known as Star Wars Day.
Will your little ones be tuning in to watch the new Young Jedi Adventures? Please make sure to share your article with someone would love to learn more about the brand new animated show!