EPCOT's Festival of the Arts is coming! To add to these festivities, Disney just announced a new amazing nighttime show!
EPCOT's Festival of the Arts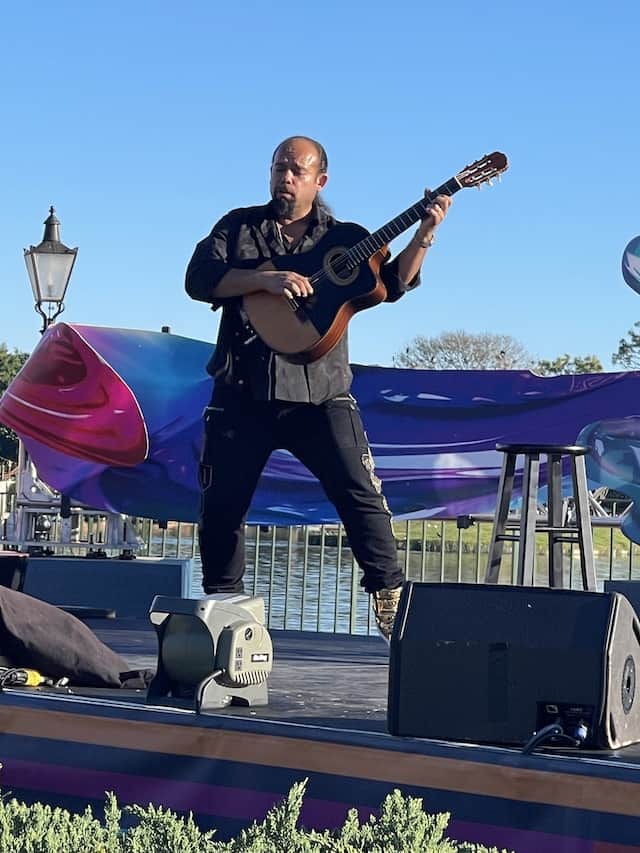 EPCOT's International Festival of the Arts is right around the corner beginning January 13th through February 20, 2023. From dozens of food and beverage items to fun photos and a special light show on Spaceship Earth, this festival provides so much fun and entertainment.
Be sure to check out everything NEW for this year's festival in this post HERE. You can also find all of the menus for the many food locations HERE. In addition, you can see all of the fun Magic Shots for this year HERE.
Spaceship Earth Transformation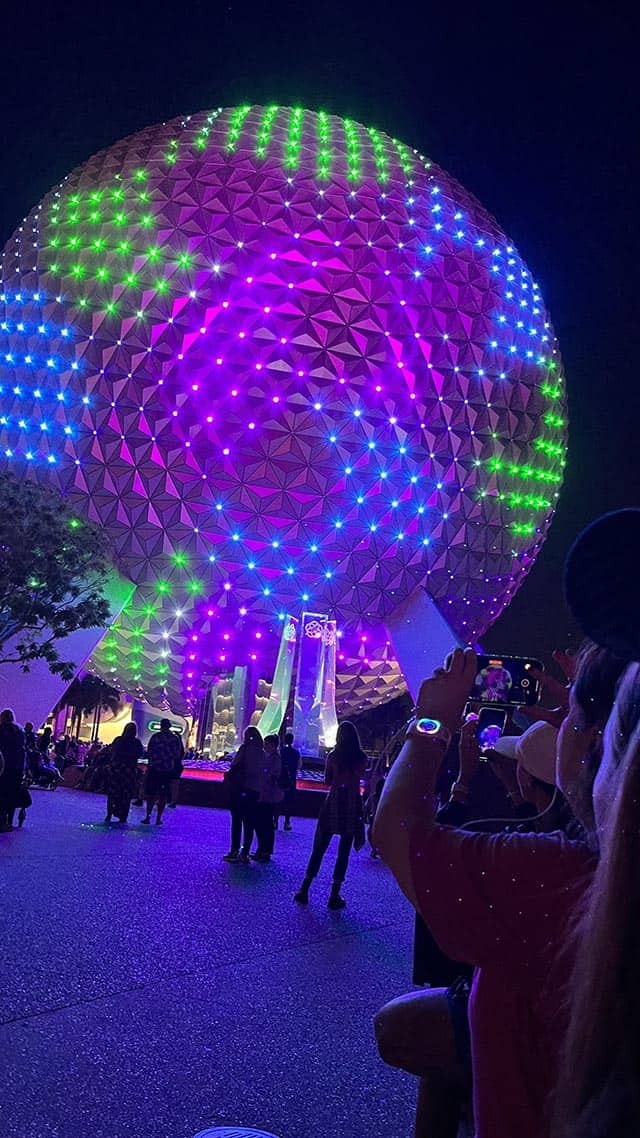 Along with other park icons, Spaceship Earth received a Beacons of Magic transformation to celebrate Disney World's 50th anniversary. In my (Susan) opinion, the best Beacons of Magic is Spaceship Earth at EPCOT. Spaceship Earth has always looked beautiful during the day and at night, but with the addition of lights and music it is stunning! It might just be my very favorite thing that's happened for Disney World's 50th Anniversary Celebration.
New Show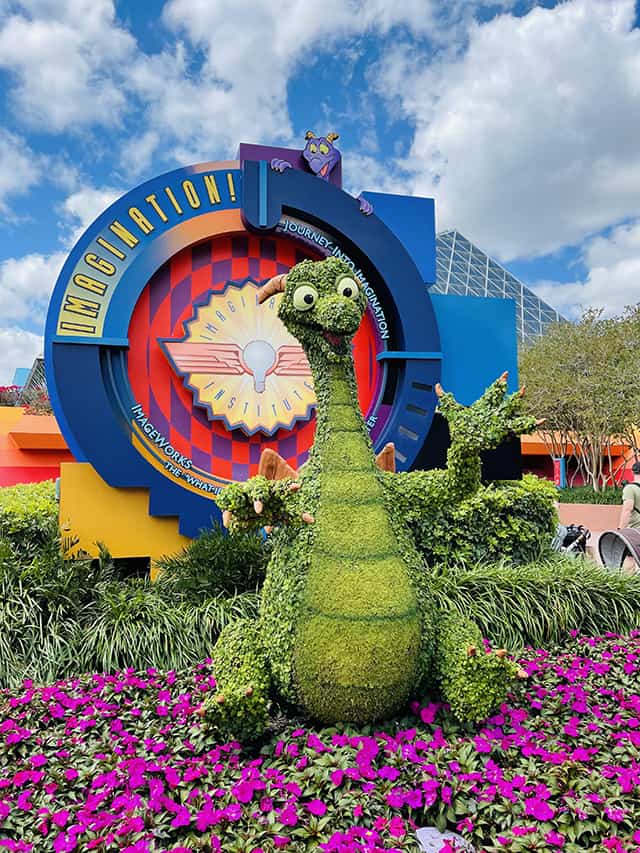 Last year, EPCOT's Festival of the Arts gave us my favorite of the Spaceship Earth Light shows. Check out a a video of this heartwarming show HERE.
This years show, however, debuts a colorful Figment Show. Per Disney, "This technicolor tribute features music that is bound to spark your imagination, along with a spectacle of dazzling lights." I can't wait to see it! What about you!
This year's Festival of the Arts Spaceship Earth Light Show is all about Figment and sparking our imagination.
Do you enjoy visiting the during EPCOT's Festival of the Arts? Are you looking forward to this new Spaceship Earth show? Please share your thoughts below and share this post with a friend.