On my recent trip to Disney's California Adventure, I noticed some big differences in the Monster's Inc. attraction. Read on to learn about the updates!
Monsters, Inc. Mike & Sulley to the Rescue! Attraction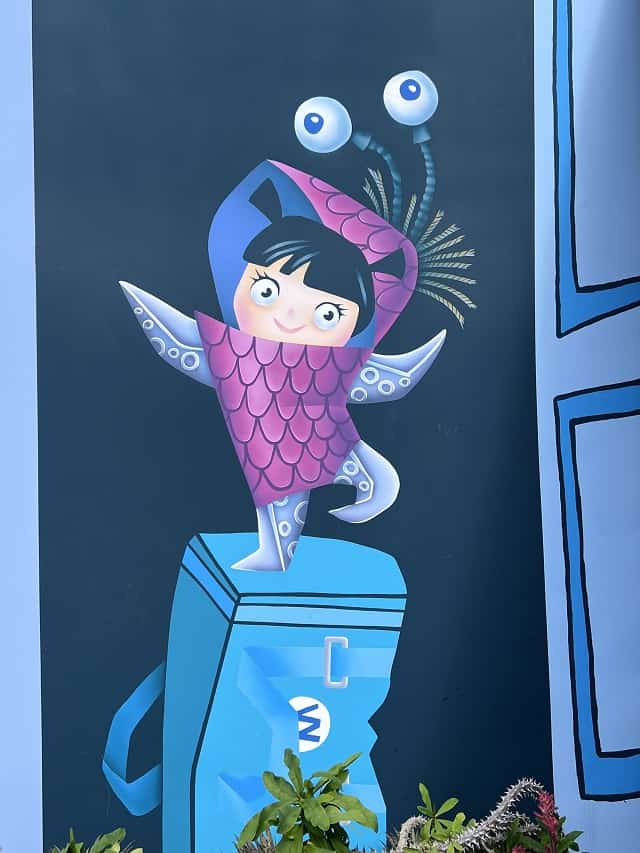 The dark ride attraction is based on the 2001 Walt Disney Pictures/Pixar film, Monsters, Inc. It first opened in Hollywood Land located within Disney's California Adventure in January 2006.
Venture inside the Monstropolis Transit Terminal and hail a taxi cab for a tour of the town. As your journey begins, an emergency "special report" is unexpectedly broadcast inside your cab—a human child is loose in Monstropolis and must be caught! Help friendly monsters Mike and Sulley as they race to return little girl Boo safely to her home.
The ride follows the film's plot and guests are immersed from the moment they enter the queue as they walk through a Monstropolis themed bus station. Guests then board taxicabs which take them on an adventure through the streets of Monstropolis. The attraction ends featuring Roz as an animatronic who asks guests questions which are controlled by a cast member backstage.
Refurbishment and New Façade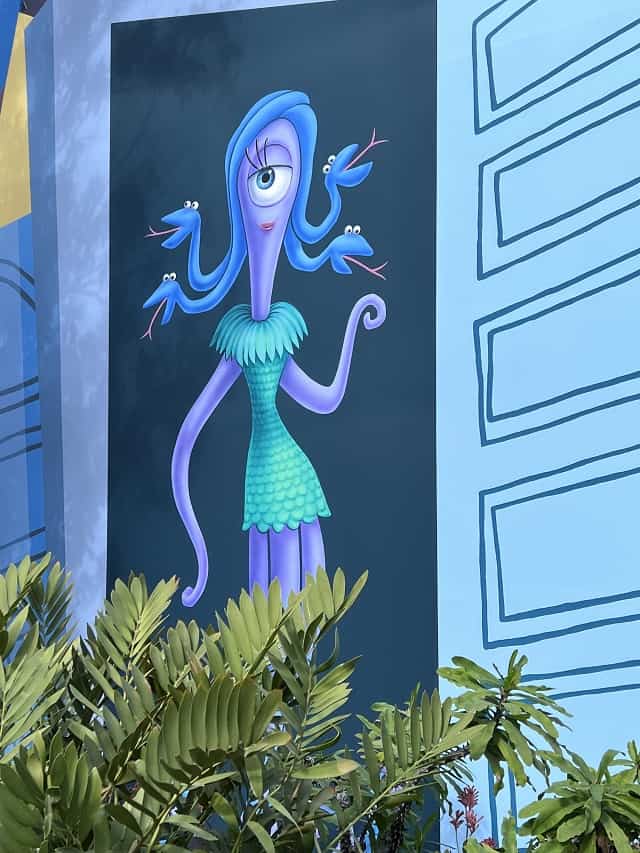 Over the summer, Monster's, Inc. Mike & Sulley to the Rescue! attraction closed for refurbishment, but no other details were provided. During my visit to the park this week, I (Marisol) noticed that the restoration walls had come down. A new exterior façade included a new paint job in a very drastic way.
The entrance and queue to the attraction now features Mike and Sulley holding a sign with the attraction's name on it. Various fan favorite characters from the film appear on different doors such as George Sanderson, Boo, Mike Wazowski's girlfriend, Celia Mae, Roz and more!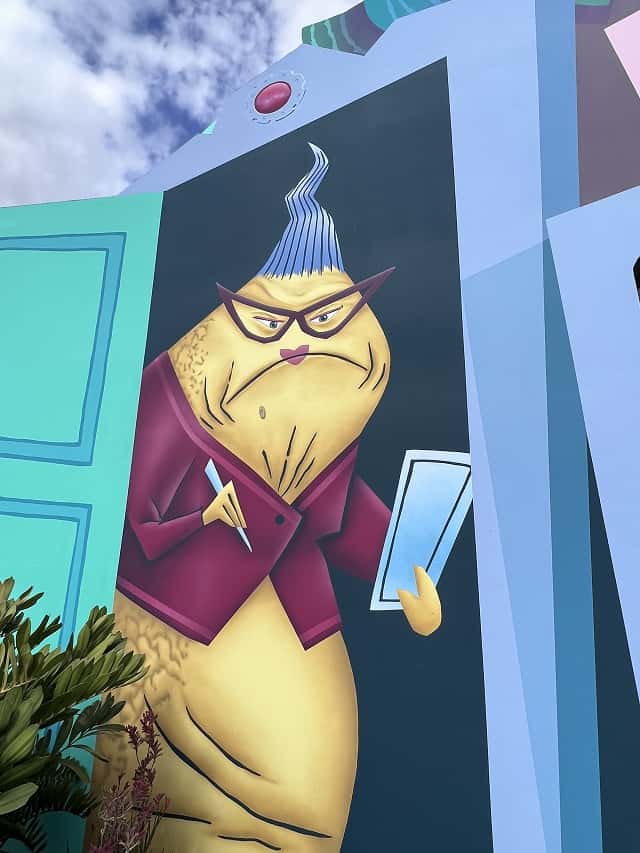 The obvious difference is the different art style that now adorns the façade of the attraction. It gives off a Haunted Mansion meets Mary Blair style.
Do you like the new paint job on the Monsters, Inc. Mike & Sulley to the Rescue! attraction? Let us know on Kenny the Pirate's Facebook page or join our crew and continue the discussion there.