Seeing Santa at Walt Disney World is special in itself, but what about having breakfast with him? Read on for a complete review of Maria and Enzo's Ristorante Breakfast With Santa and see if you want to try this event for yourself.
Christmas at Disney World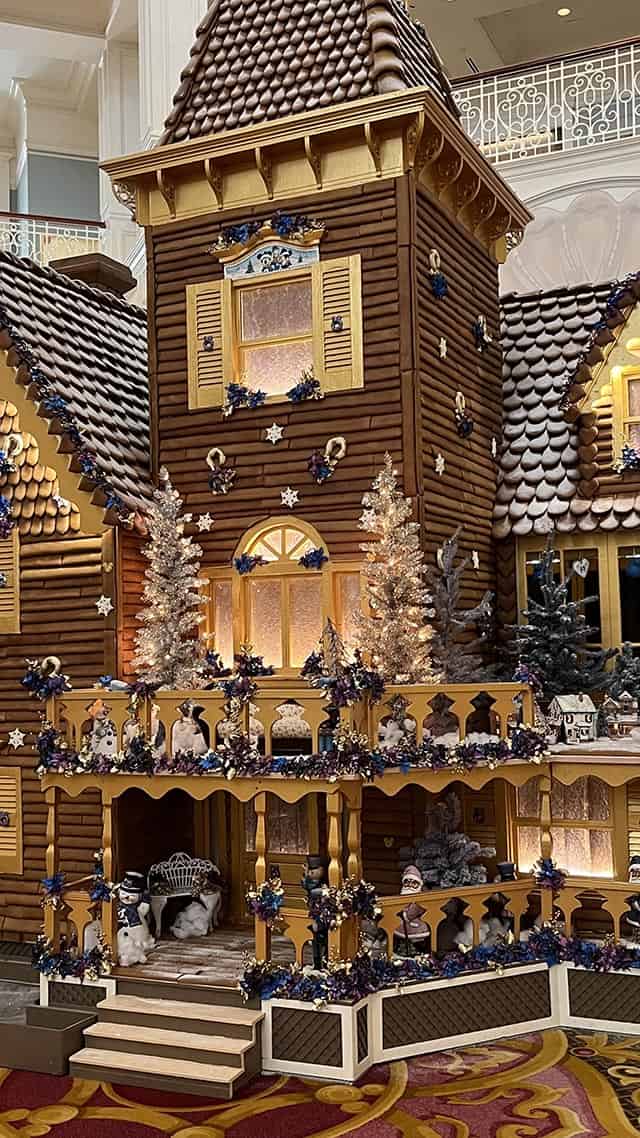 Walt Disney World is truly magical at Christmas. From elaborate decorations at Disney Resorts to festive decorations at each theme park, there is something extra special during the Christmas season.
Mickey's Very Merry Christmas Party returned to Disney World, but each event is sold out! Though it does not always occur, we have seen previously sold out dates become available. With sold out parties and crowds becoming even larger as the holidays become even closer, you might want to try another holiday offering.
Disney Springs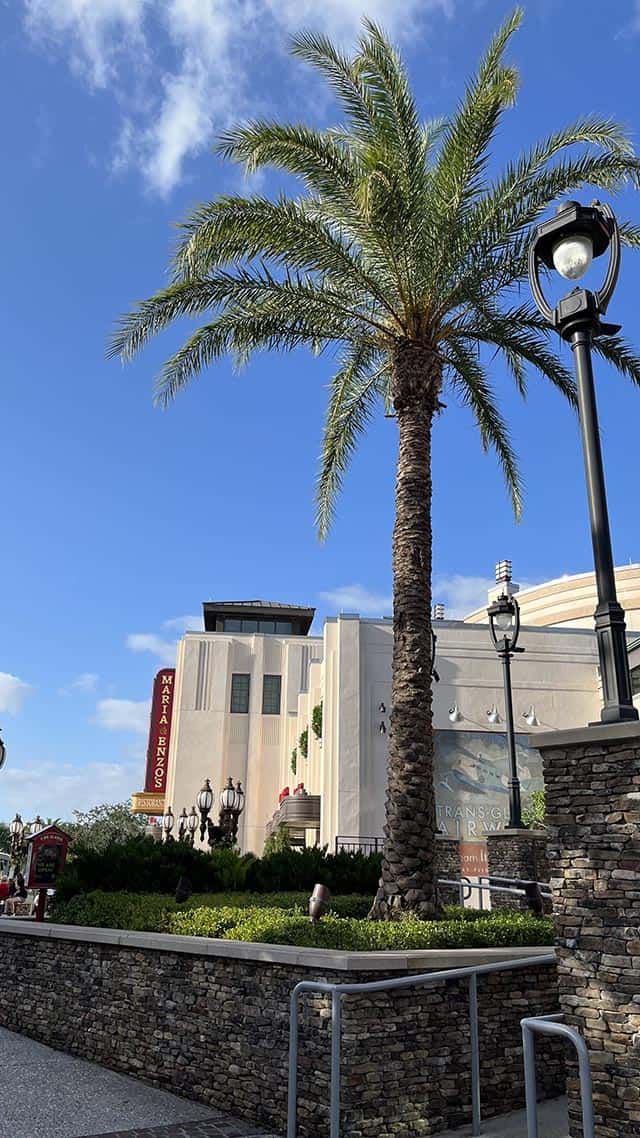 You do not want to forget about Disney Springs during the holiday season. It is a great place to shop for everyone on your list. Not only that, but guests can check out special holiday treats and take part in the Christmas Tree Stroll, meet Santa Claus and take in a magical snowfall each night while also enjoying live entertainment throughout the day.
It is also home to Maria and Enzo's Ristorante. This year, they have introduced a brand new Breakfast With Santa event and I (Maggie) was able to go. If you are hoping to attend, act fast and secure your reservation.
Breakfast With Santa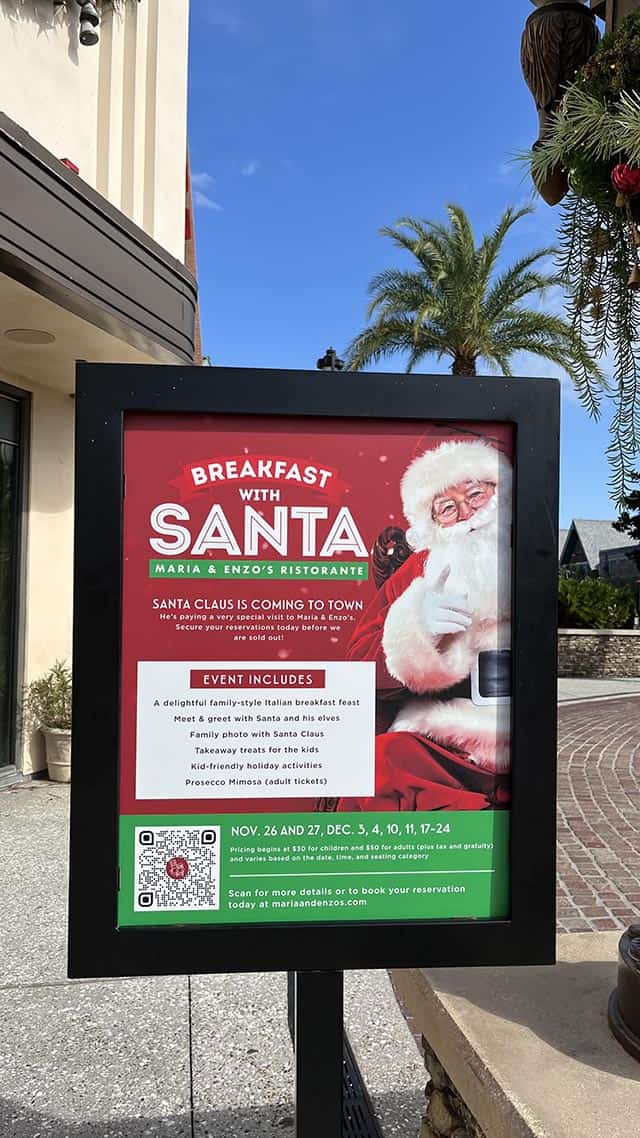 Breakfast With Santa at Maria and Enzo's Ristorante takes place on the following dates:
December 10, 11, 17, 18, 19, 20, 21 ,22 ,23 and 24
If you do plan on attending, you will need to act fast because events are selling out. At the time of writing, the following dates still have slots available:
December 21, 22 and 23rd.
Guests are invited to feast on a decadent family-style spread in the grand dining room. Fill up on signature gourmet menu offerings with sweet and savory options to please every palate. Adults (21+) will enjoy a complimentary Prosecco mimosa while little ones enjoy take-home treats.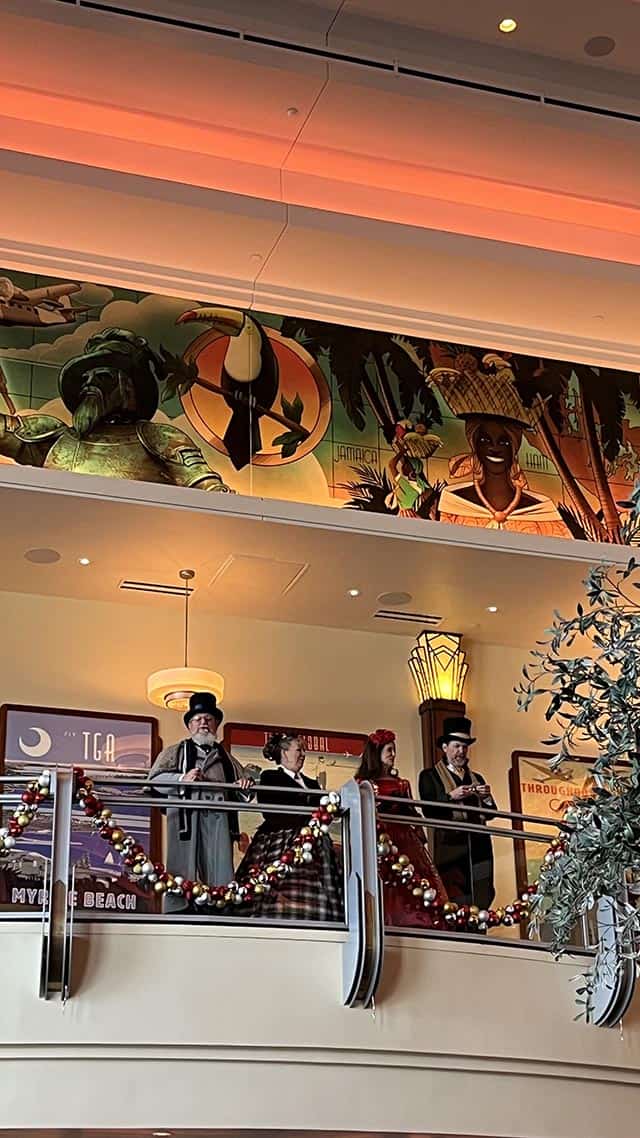 After breakfast, attendees will be ushered over to meet Santa. Children can share their holiday wishes with him and receive a keepsake photo from the treasured meet and greet.
Gold seating categories are available for the Breakfast with Santa packages. Seating category determines table location as well as the order in which guests meet Santa. Pricing will vary by seating category, date, and time, beginning at $30 for children and $50 for adults plus tax and gratuity. There is no charge for children that are two and under. Each breakfast experience is an hour and a half long.
At the time of writing, it seems that all Platinum seating has sold out. Reservations for the event can be reserved HERE.
Getting There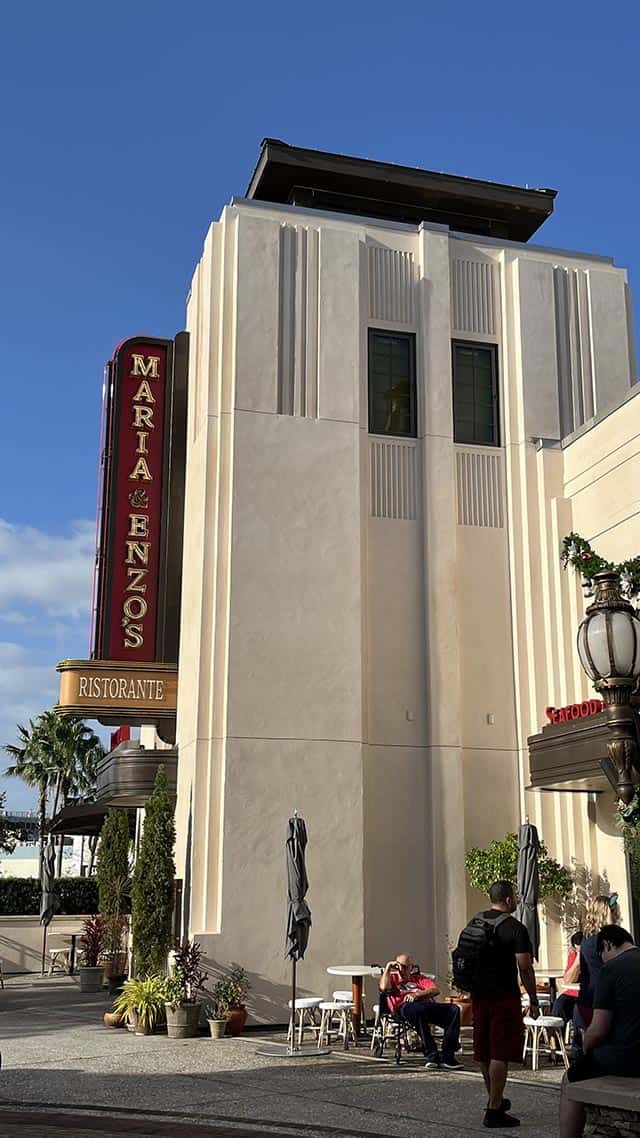 If you have reservations for this event, keep in mind Disney Springs opens at 10:00 am, while Disney transportation typically does not start until closer to 9:00 am. Reservations for the event are for 9:30 am. It is recommended that you arrive at least fifteen minutes early.
Take a ride share to Disney Springs in the morning so you do not miss your reservation!
The best way of getting to Disney Springs is via a ride share company. You do not want to rely on morning Disney transportation and end up being late to the event. A ride share will be able to drop you off in a few minutes and you can easily enter Disney Springs before it officially opens and head to the restaurant.
Maria and Enzo's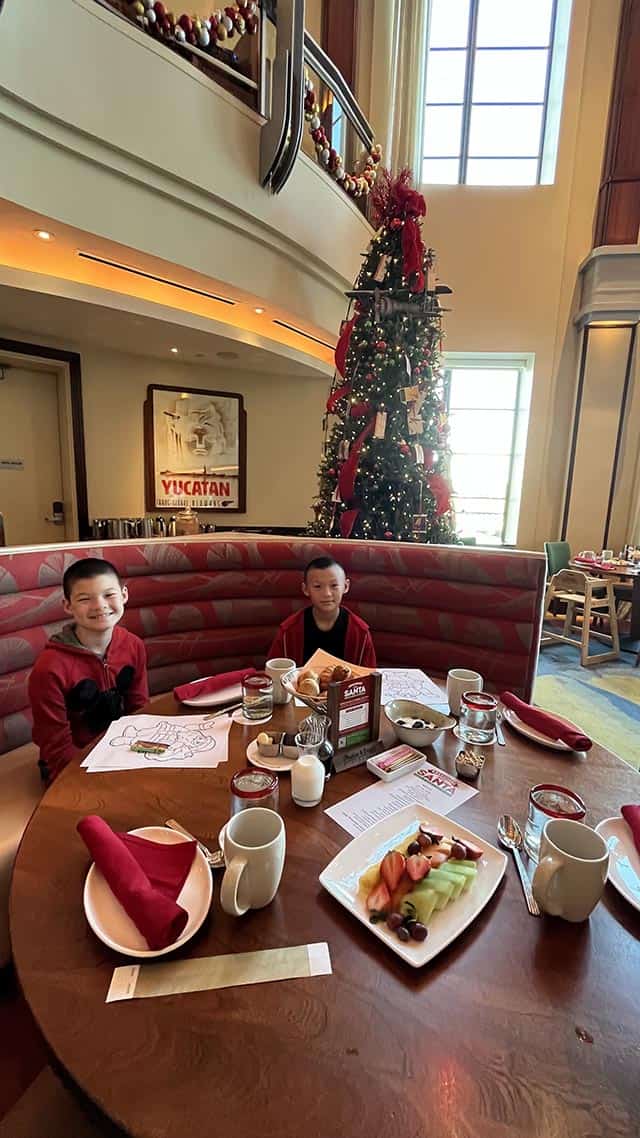 Maria & Enzo's is an Italian restaurant right next door to The Edison at Disney Springs. The entrance is located in Disney Springs: The Landing near the Aerophile and AMC 24 Theater. If you are driving, the closest garage is the Orange Garage, but you can also get there from the Lime Garage.
Once we checked in, we were led to our table which had a plate of fruit, yogurt and fresh pastries waiting for us. Children will receive a coloring paper and a letter if they want to write to Santa. My family was seated in the Platinum category, which gave us a view of the lake and priority for meeting Santa.
As you are seated, you will be greeted with Christmas carolers singing fun Christmas songs.
What is Included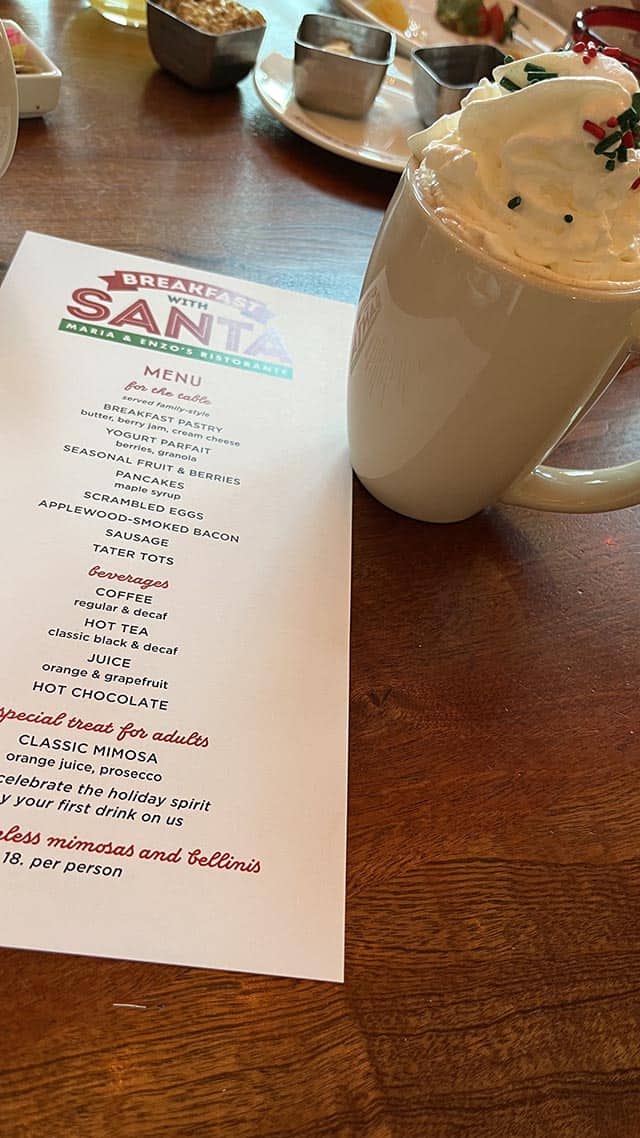 Breakfast included the following menu items: breakfast pastries, yogurt, fruit, pancakes, scrambled eggs, applewood-smoked bacon, sausage and tater tots. For beverages we had a choice of coffee, tea, juice, water and hot chocolate.
Adults received a mimosa. For an added expense, you had the choice to purchase bottomless mimosas.
Meeting Santa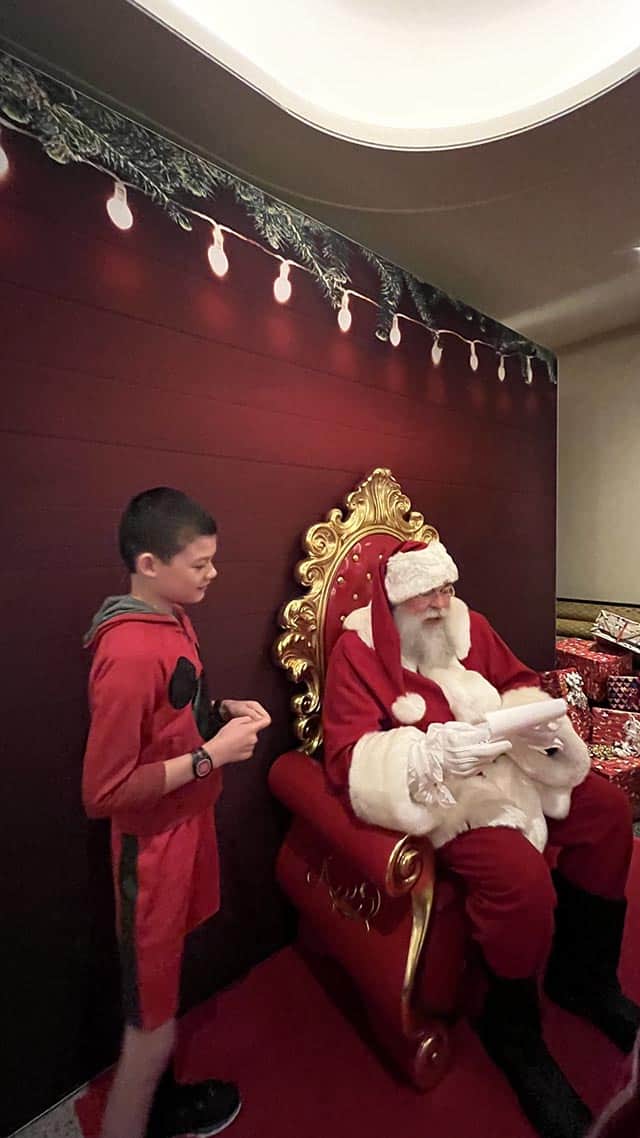 Santa's elves invited us to meet with Santa before our breakfast came. They led us back to a private meeting area where Santa was waiting to meet with us. My boys each wrote a letter to Santa and he read through both. Our trip was also celebrating my birthday and Santa saw my shirt and took the time to sing "Happy Birthday" to me.
Disney PhotoPass photographers were there and we received a keepsake family photo along with several other pictures. After we met Santa, each of my boys received a goodie bag including a holiday cookie and candy cane. It was such a special meet and my youngest son told me after we were finished, "That was the real Santa, Mama."
Overall Experience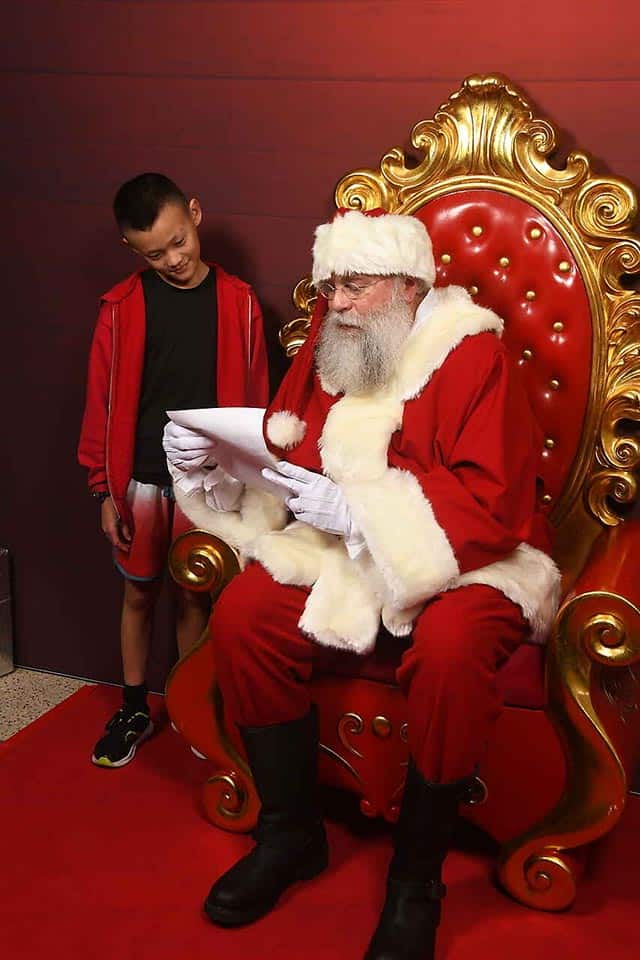 Our server was kind enough to hold our food until after meeting Santa, so our food arrived hot and fresh. Everything was well prepared and we all enjoyed our breakfast. The food was pretty standard breakfast food. It was not spectacular or the kind you would dream about after coming home, but it was just fine for an enjoyable breakfast.
We did have outstanding service and our server was attentive, kind and made the overall experience very positive. The highlight of the meal was of course meeting Santa.
I would definitely return to Maria & Enzo's to try a regular meal based on the food and service alone. Given what was included in the event, I think it was well worth the price.
What do you think of the Breakfast with Santa at Maria & Enzo's? Do you think this is something you would want to try or have you attended? Tell us about your experience in the comments below or on our Facebook page.