This is one of our favorites at Disney's Animal Kingdom!
Holidays at Animal Kingdom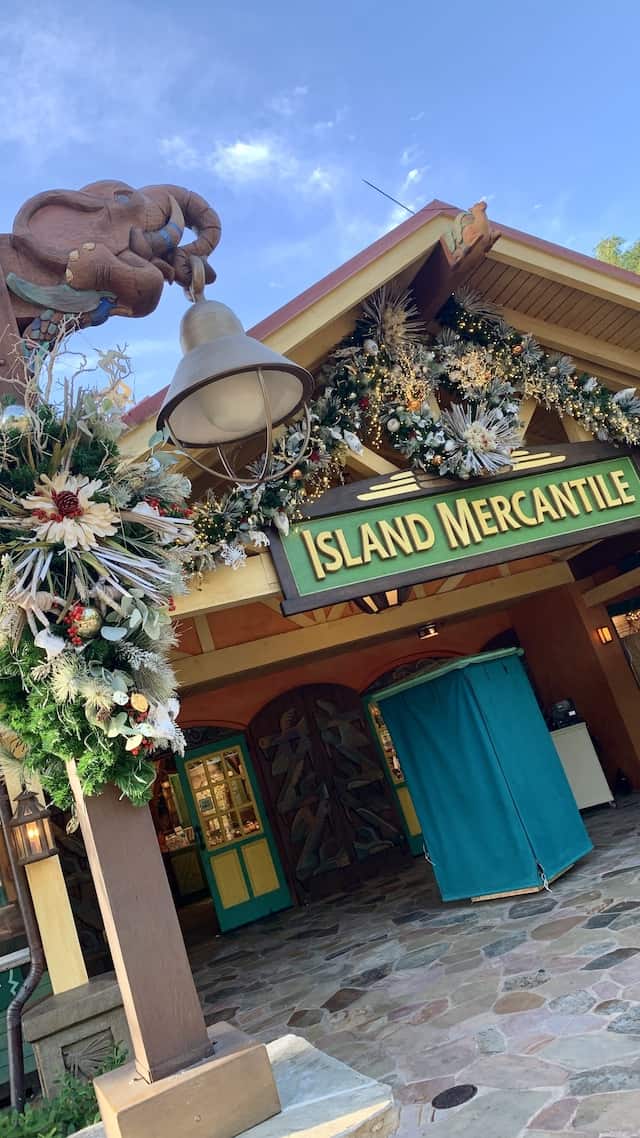 Animal Kingdom has the distinct advantage of offering unique decor. From the fun surprises found in the icon tree to the little details found in the nooks and crannies, I enjoy hunting down all the decorations.
Wreaths are hung and garland wraps around doorposts and more. Much of the decor is inspired by African and Asian art and culture, which can be plainly seen in the details. A lot of gold and white accents are used as well to look more organic in nature.
The festive flotillas and snacks as well as the Tree of Life Awakenings make Animal Kingdom a must-do during your visit to Disney World this holiday season. Read more reasons HERE.
Merry Menagerie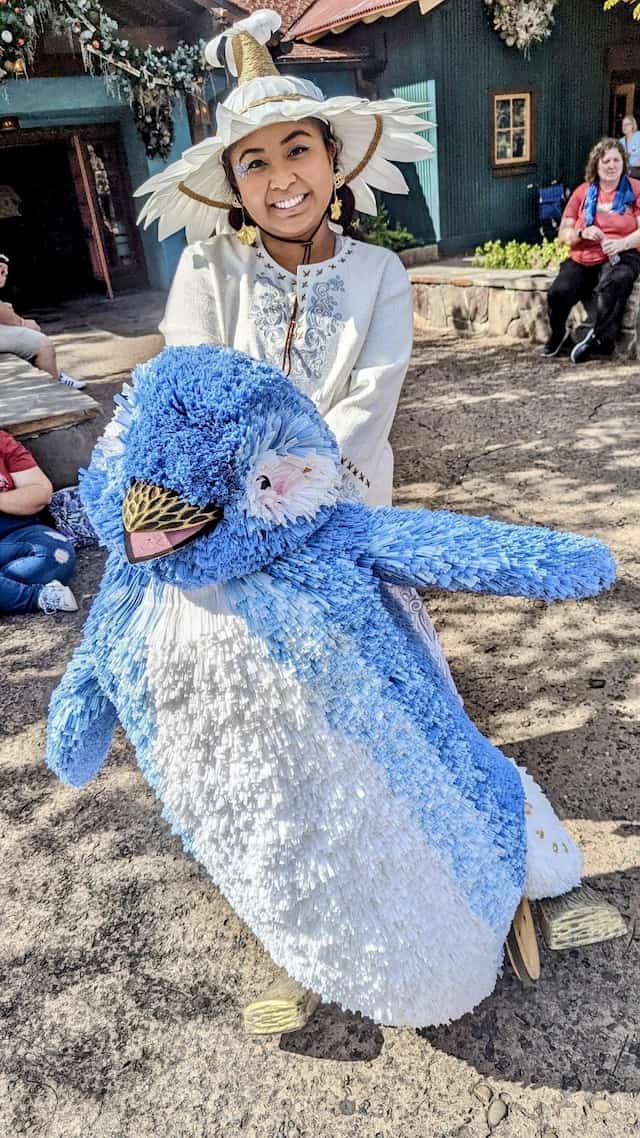 Truly one of the BEST parts of the holidays at Disney's Animal Kingdom is the Merry Menagerie. Guests can interact with "life-sized artisan-sculpted puppets" of animals such as reindeer, foxes, polar bears, penguins, and more.
If there is no other reason to visit Disney's Animal Kingdom for the holidays, please visit the park for the Merry Menagerie. They are just that magical. The puppeteers seem to blend in with these amazing puppets. The puppeteer costumes help to deflect from their appearance and direct your sole attention to those of the adorable puppets.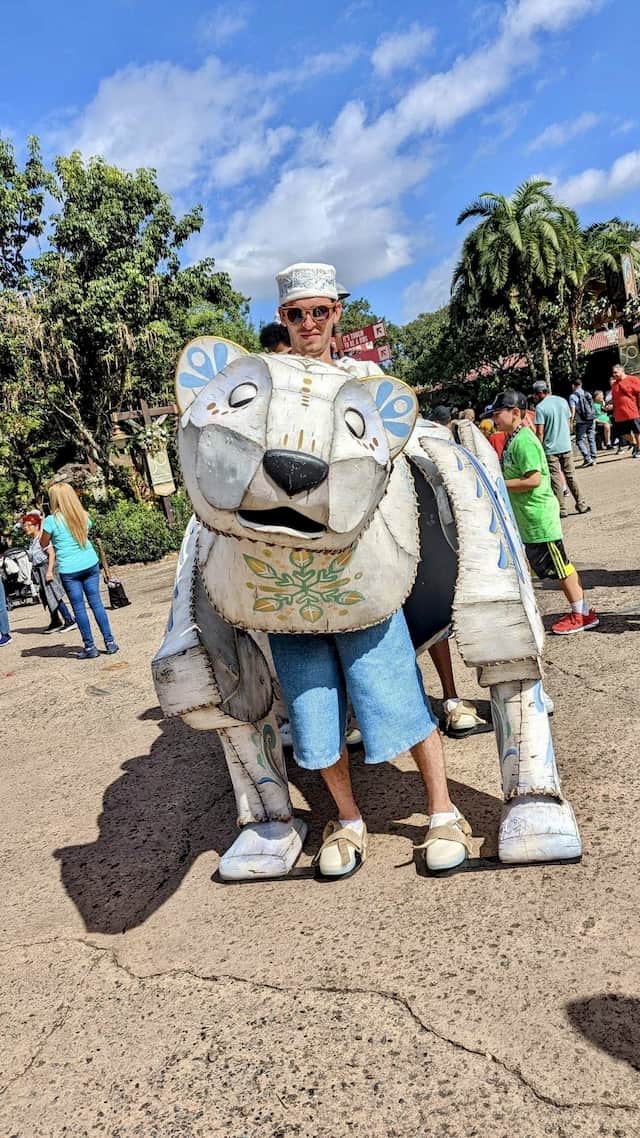 We are happy to share that Merry Menagerie is back for the holiday season!
This experience is found at Discovery Island near the Tree of Life. Guests can enjoy this unique experience throughout the day from 9:45 am to 5:00 pm, but the puppets do rotate every 20-30 minutes. If you stick around long enough this is a great opportunity to see multiple!
Animal puppets rang from large bears to small birds. Don't be afraid to walk up and interact with them!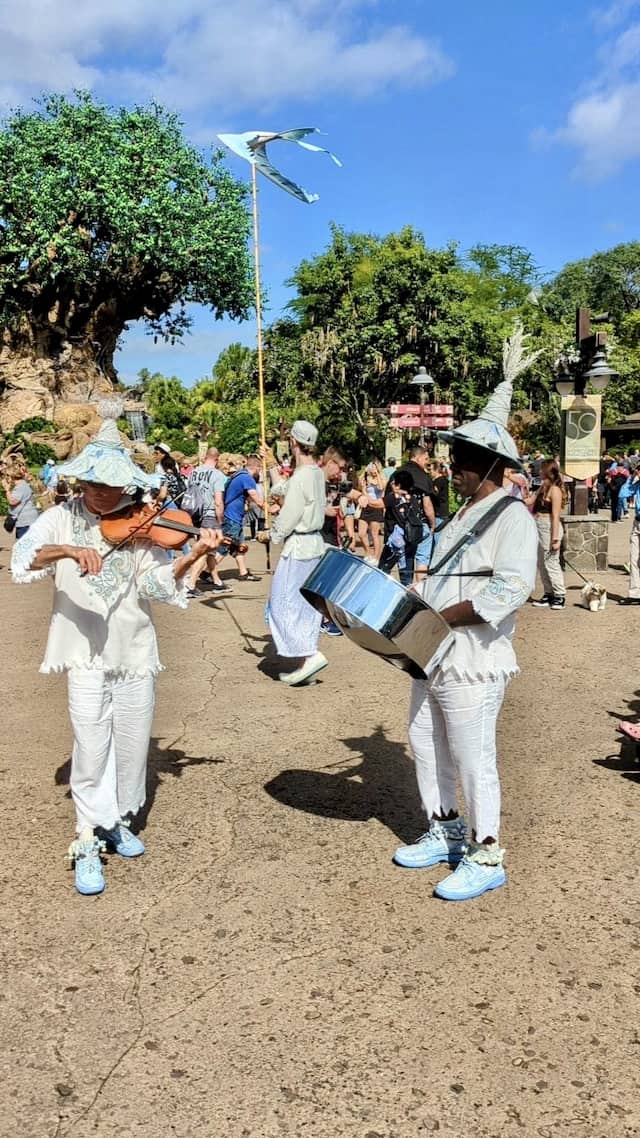 Not only will you see various animals, but there is also fun music as well! You may hear drums, violins, and guitars. It really is a delightful experience, and we hope you check them out this year!
Have you ever seen Merry Menagerie at Animal Kingdom? Share your experience with us in the comments below and on Facebook.