One of the most anticipated Disney World shows returns tonight! Let's take a look at how Disney is handling crowds.
Return of Fantasmic!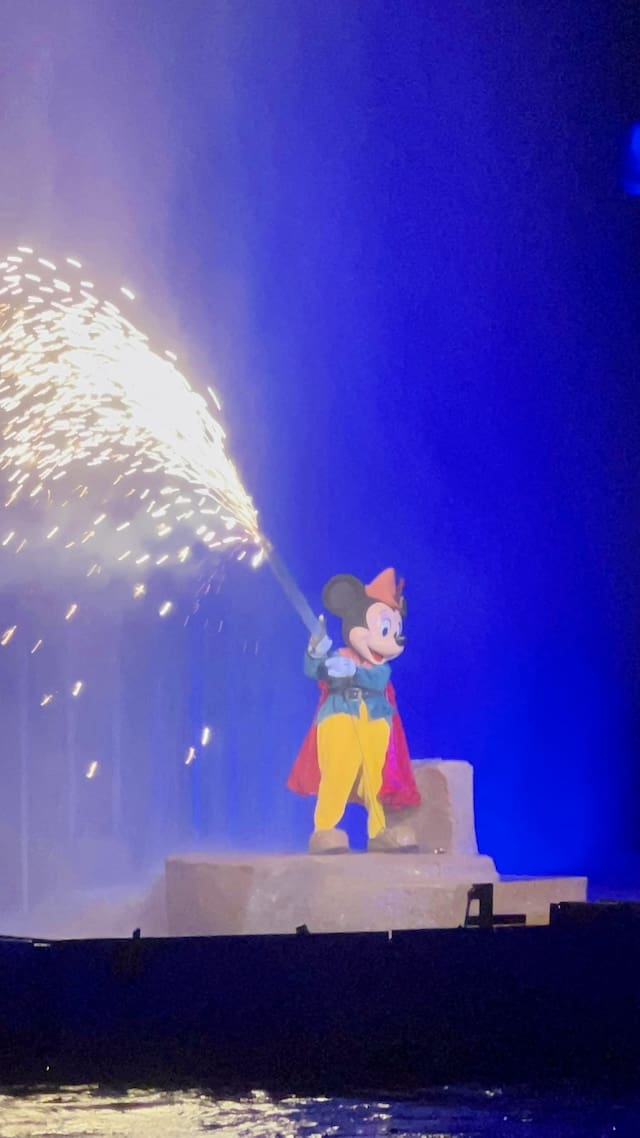 Fantasmic! is a nighttime show performed at Disneyland, Hollywood Studios, and Tokyo DisneySea. The premise of the show is that Mickey is transported into a dream where he dances along with music, lighting effects, and pyrotechnics. Various characters and scenes from popular Disney movies are part of the sequence as well.
The show takes a bad turn as Mickey is asked to enter the darker realms of his imagination. Maleficent turns out to be the mastermind behind the trap as she wishes to take over Mickey's dream. Various villains are part of this sequence as he fights the evil dragon.
The show is wildly popular, even before the park closure. The show has been dark for almost 3 years, and Guests are definitely ready to see it.
Big Crowds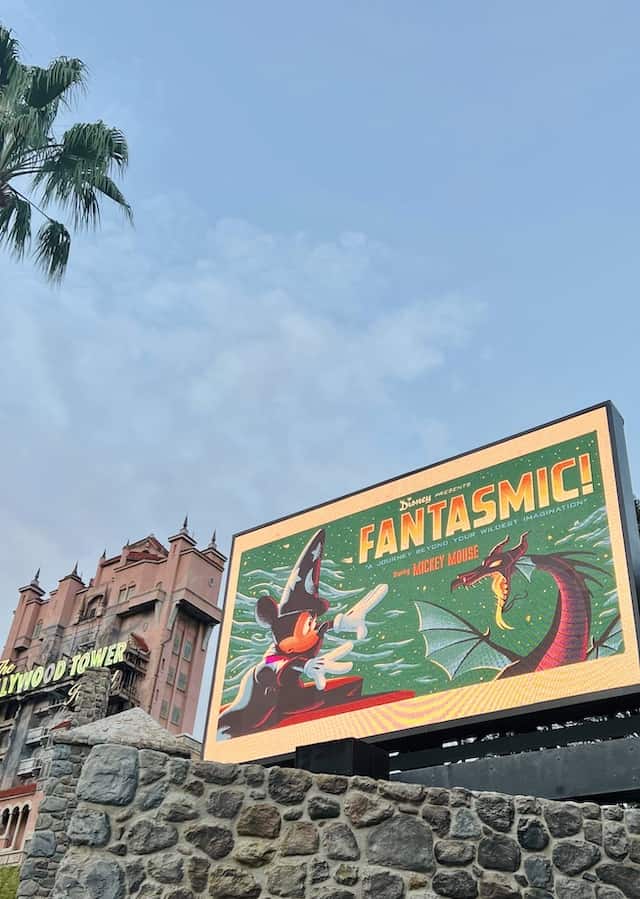 Guests attempted to line up early this morning shortly after the park opened. Yes, the show performs tonight and people are already trying to secure their spot!
Unfortunately, they are not able to do so. Cast Members have been directing people away from queue-ing up and asking them to come back later tonight.
Why, you may ask? We are told it is a safety concern. A line cannot form because Disney must keep the area clear in case of hazard. The Beauty and the Beast – Live on Stage show is performed right next door, and the area needs to remain cleared out in case of emergency.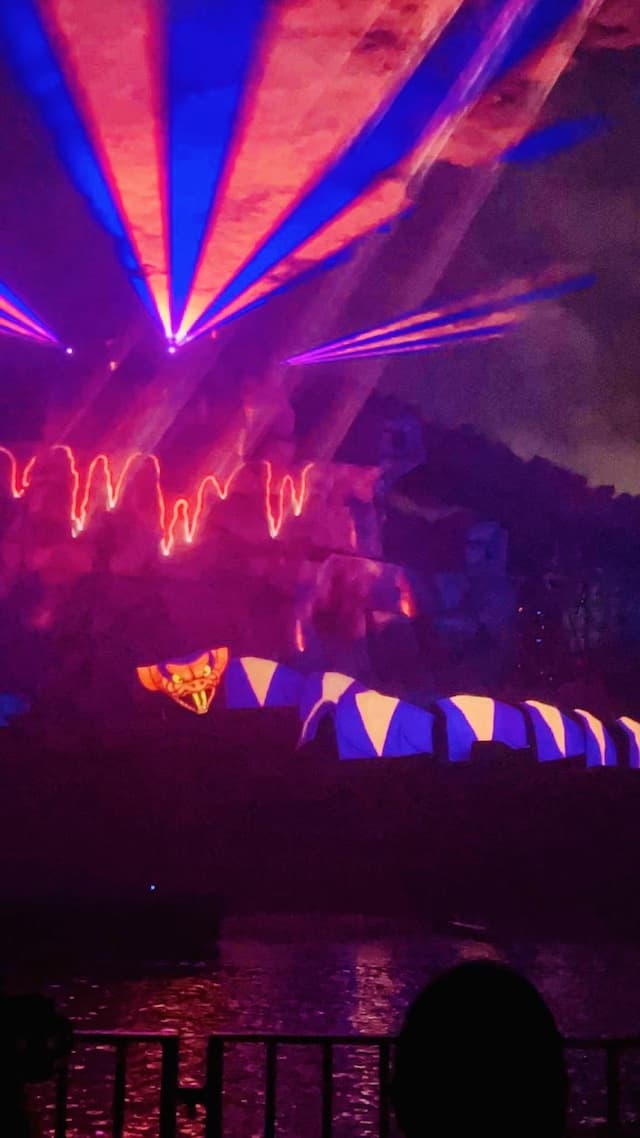 The last show for Beauty and the Beast is at 5:00 pm, so after the area clears out for the last performance we suspect Guests will be able to queue up.
At this time, we are unsure how Disney plans to do that other than a long, snaking line. Disney is not offering Lightning Lane access or a virtual queue, plus dining packages are not available until the end of the month. Best of luck to all of you hoping to see the show tonight. Get there early!
Are you hoping to watch Fantasmic! tonight? Let us know in the comments below and on Facebook.