Monsieur Paul reopens next week with reservations open today. There is a big cancelation and no show fee tacked on to this reservation, plus plenty of other important things to know if you wish to dine here.
Monsieur Paul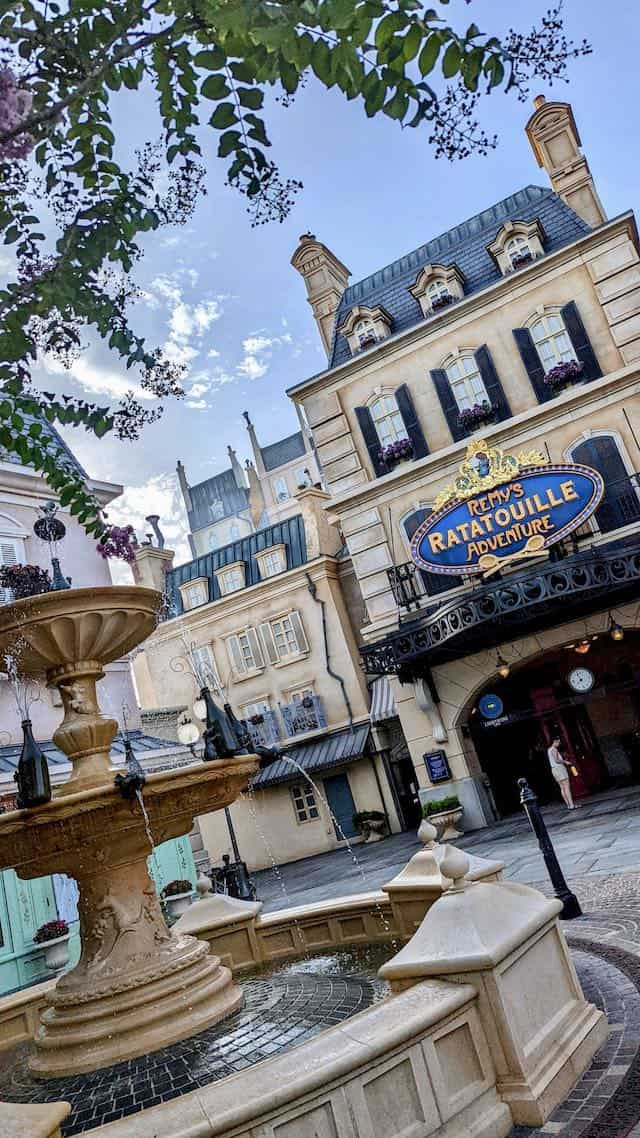 This fine dining restaurant located in the France Pavilion of Epcot has been closed since March 2020. It is a very unique and incredible dining experience that should be experienced as least once…if you have the funds. Monsieur Paul is also very expensive.
Delight in the culture and flavors of France that renowned chef Paul Bocuse has shared with the world for decades. Formerly Bistro de Paris restaurant in EPCOT, Monsieur Paul is located just upstairs from Les Chefs de France, the French Brasserie in the France Pavilion.
The new prix fixe menu offers a gastronomic meal––one in which people devote themselves to the art of "eating and drinking well."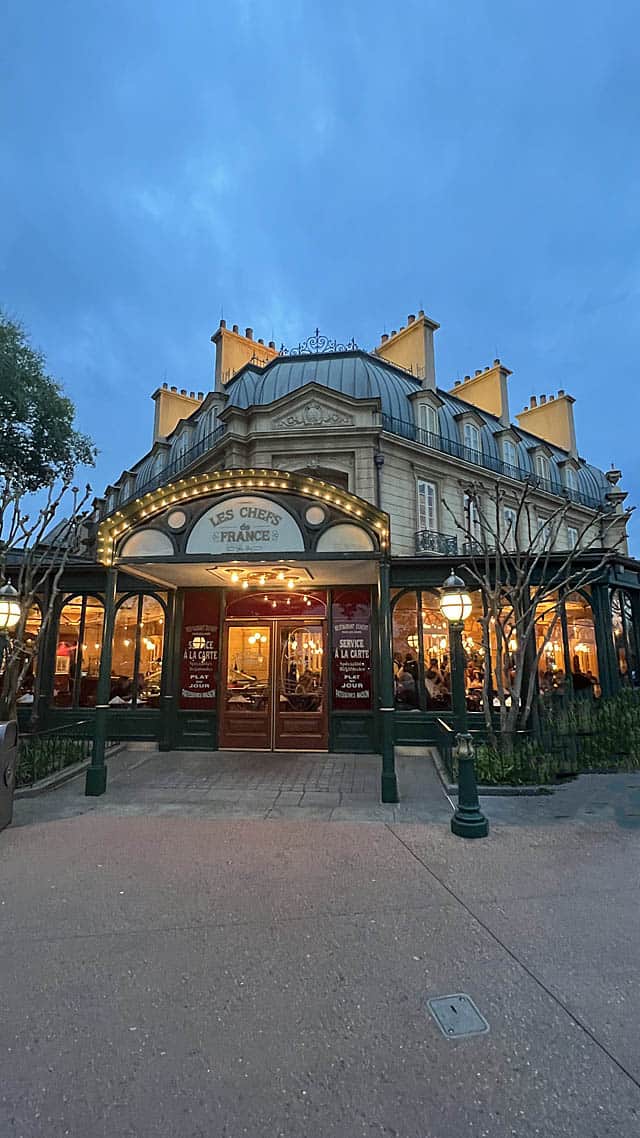 The décor in this restaurant presents classic French architecture with bright colors and a touch of modern design. If a window-side table becomes available when you arrive, you'll enjoy a unique vantage of EPCOT.
Along with the new prix fixe menu, Monsieur Paul also reopens its doors on October 18, 2022. We just shared this news yesterday, but we did not have a date to begin booking reservations at that time. Fortunately, for those of you wanting to eat here on your next visit, reservations are open now!
Pricing and Important Information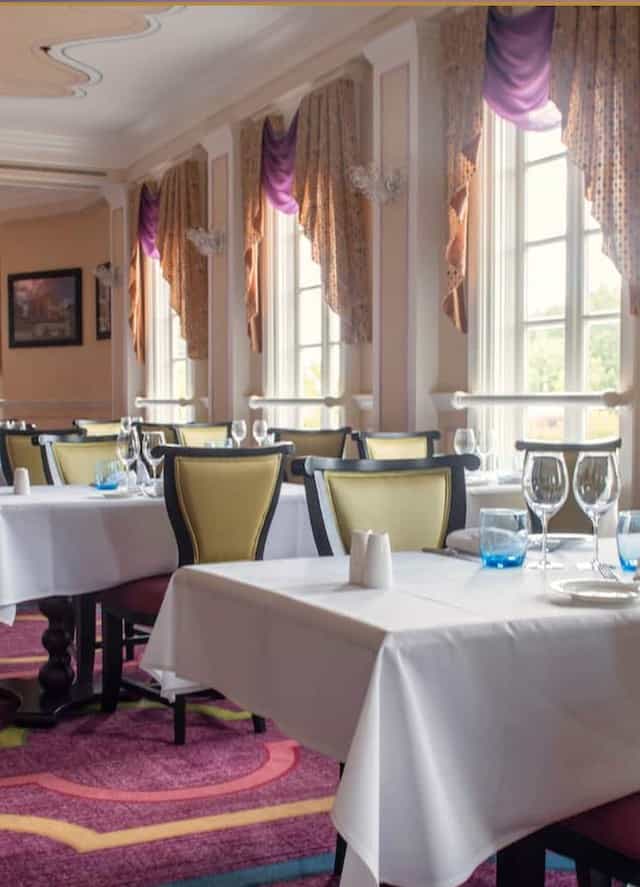 Just how much will a new prix fixe menu at one of Epcot's fanciest restaurants cost? Choose from the Hors d'oeuvres like Maine Lobster Salad, Saffron mussels soup, and Escargot. There are three fish entrees and three meat entrees from you to choose from as well as classic Desserts.
With the change from a la carte to prix fixe, the cost to dine at Monsieur Paul is now $175 per person. You should plan for at least 2 hours for this special dining experience, so be sure to factor that into your plans. Additionally, Guests are expected to dress accordingly in attire that adheres to the restaurant's sophisticated and upscale aesthetic. Clothing should be clean, neat and in good condition.
Pirate tip: bring a change of clothes or head back to the hotel to change before dining at Monsieur Paul.
Lastly, you must at least 10 years old to dine at Monsieur Paul. This would be an excellent date night location away from the kids or a nice play to enjoy a meal for an adults-only trip to Epcot.
Cancelation and No Show Fee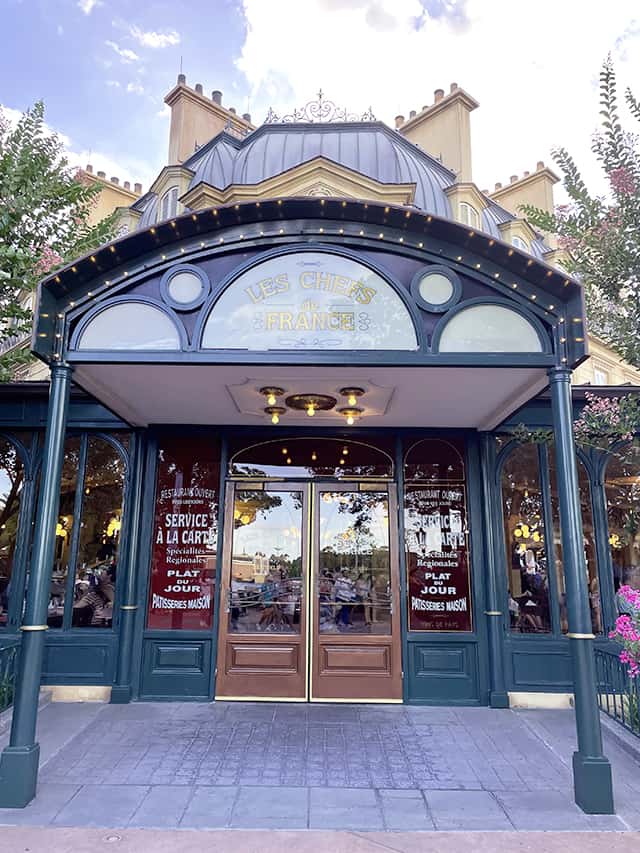 What happens if you cannot make your reservation or need to cancel a few days in advance? You need to plan accordingly because there is a hefty cancelation and no show fee!
If your plans change, please cancel your reservation by phone or email at least 72 hours in advance of your reservation. A $100 per person cancelation fee will apply for no-shows or cancelations within 72 hours of the reservation.
Be sure to cancel your reservation at least 72 hours in advance to avoid the $100/person fee!
For me, personally, there is no way I could dine at Monsieur Paul. I would be too scared of a freak illness or accident!
What do you think of the guidelines at Monsieur Paul? Have you ever dined here before? Please share your experience with us in the comments below and on Facebook.
Are you planning a vacation? Reach out to our trusted travel agency sponsor Authorized Disney Vacation Planner
Mouse Class Travel
!