All Disney cruise ships offer two laundry services while sailing aboard. Who wants to do laundry on vacation? Well, after seeing the new laundry room on the Disney Wish, trust me, you are going to be happy you did!
Laundry on Disney Cruise Line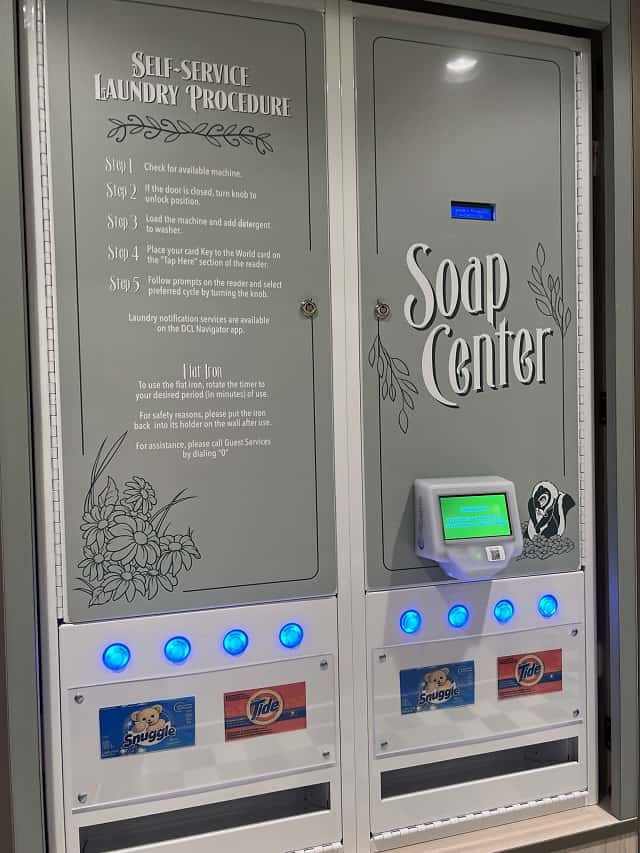 Although it is not fun to do laundry while being on vacation, I can personally vouch that it is much easier to come home with suitcases of clean laundry. I will never forget the first cruise that my (Marisol) family sailed on and we stuck all the dirty clothes into every suitcase we could. When we arrived home, we dumped it all into one heap and I repeatedly told myself that vacation had truly come to an end!
Luckily, Disney Cruise Line offers two ways to help keep your clothes clean during and after your cruise! All five ships offer 24-hour self-service Guest laundry facilities as well as a full-service laundry offering.
Full-Service Laundry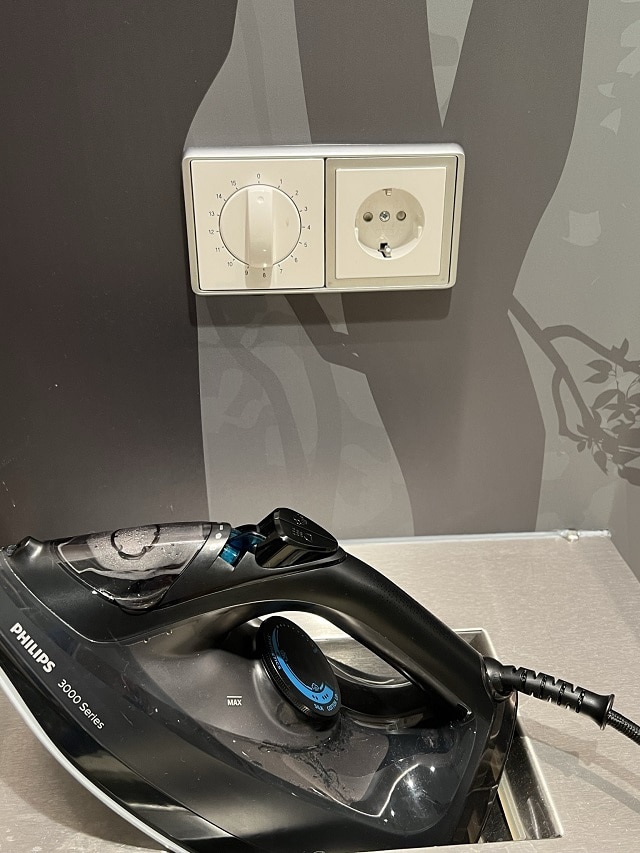 The full-service laundry and dry-cleaning services pick up and deliver right to your stateroom. Charges are applied to each stateroom's account. Each stateroom is supplied with a fabric bag and a laundry order form inside each closet. To use the service, guests can inform their stateroom attendant or call guest services from their stateroom phone, and someone will come to pick it up. Guests will receive their laundry within 24 hours. Three-hour rush service is available for an upcharge.
Clothing items such as t-shirts, pajamas, socks, jeans, underwear, etc. cost between $1.50-4.00 per piece. Dry cleaning is also available on all five ships. A suit costs $9.00 and an evening dress costs $10.00. Pressing is available at half the price of cleaning.
As you can see, the cost of full-service laundry can begin to add up quite quickly depending on how much laundry needs to be done.
Self-Service Laundry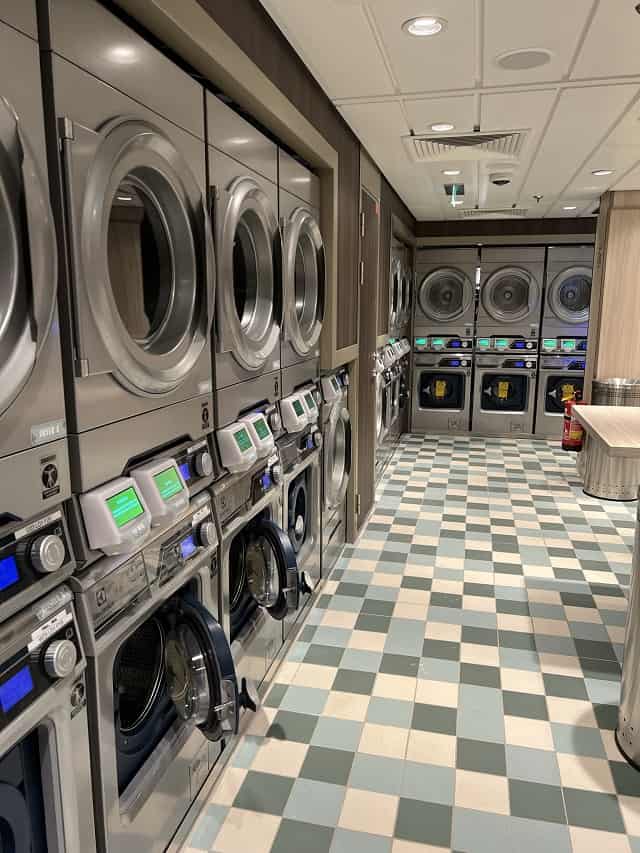 For those guests who prefer to do their own laundry, you will find a 24-hour self-service guest laundry facility which includes washers, dryers, detergent, and complimentary irons and ironing boards.  Paying for laundry is easy as no cash is used in the laundry room. Instead, you pay through your Key to the World card to purchase credits that can be used for each wash and dry cycle. The amount is charged to the the stateroom account.
The cost for using a washer and dryer is each $3.00 and $1.00 for laundry detergent.
Tip: Before any trip I purchase the mini shampoo and conditioner bottles from my local grocery store, and I fill one with detergent and one with softener.  You can also find travel detergent bottles at most grocery stores. Our oldest daughter has severe allergies to certain detergents, so we find that it is much easier to travel with our own to prevent any outbreaks.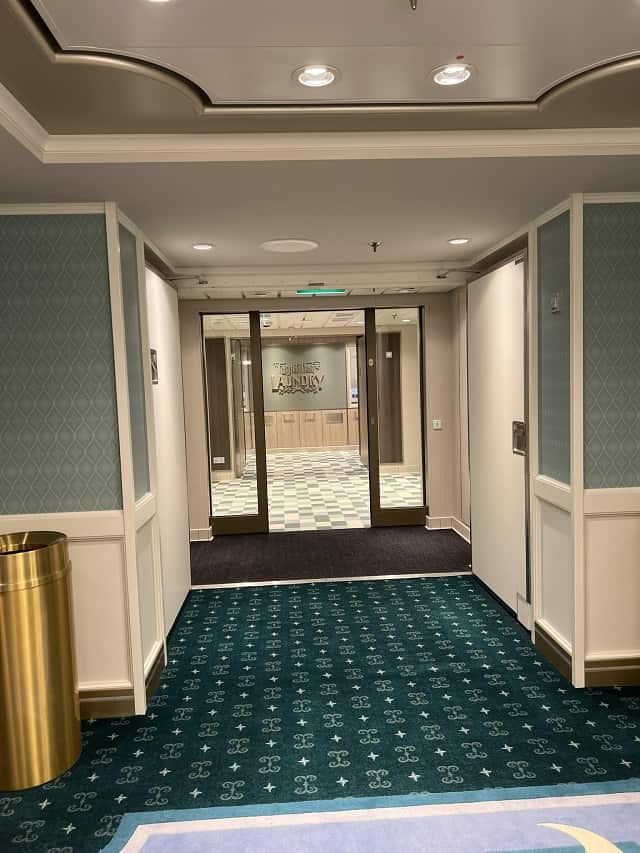 The self-service laundry facilities are located on Deck 2 and Decks 5-10 on the Disney Fantasy. On the Disney Magic and Wonder they can be located on Decks 2, 6 and 7.  Lastly, on the Disney Wish one is located on Mid-Ship Deck 8.
Do keep in mind that the laundry rooms tend to get busy during the day especially on sea days as every guest is onboard.  They also tend to get busy the night before debarkation.  I often find myself starting laundry on port call days. Another great feature of doing laundry is that you will receive a notification through the DCL navigator app on your cell phone.  It indicates when you have started your laundry and then another notification when it is complete.
Out of courtesy for others, it is requested that guests remove their laundry as soon as they receive the notification. There was one occasion when I noticed a guest taking out someone's laundry out of the dryer because it had been sitting unattended for awhile and the person got irritated because all the other dryers were running and unavailable.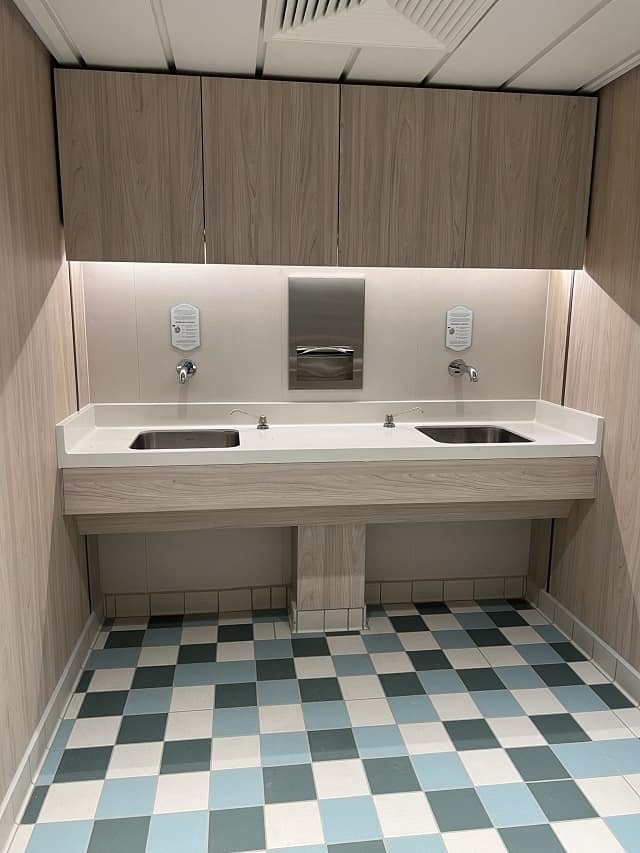 Wash times vary from about 11 minutes to about 52 minutes, depending on the setting you choose ranging from warm rinse to hot heavy wash. Most dryer cycles take about 45 minutes.
Lastly, irons and ironing boards are available for guests to use free of charge. Unlike hotels throughout the United States, including hotels at Disneyland and Walt Disney World, irons, steamers, or ironing boards are not in your stateroom and are not allowed to be brought onboard to due to safety issues.
Self Service Laundry Procedure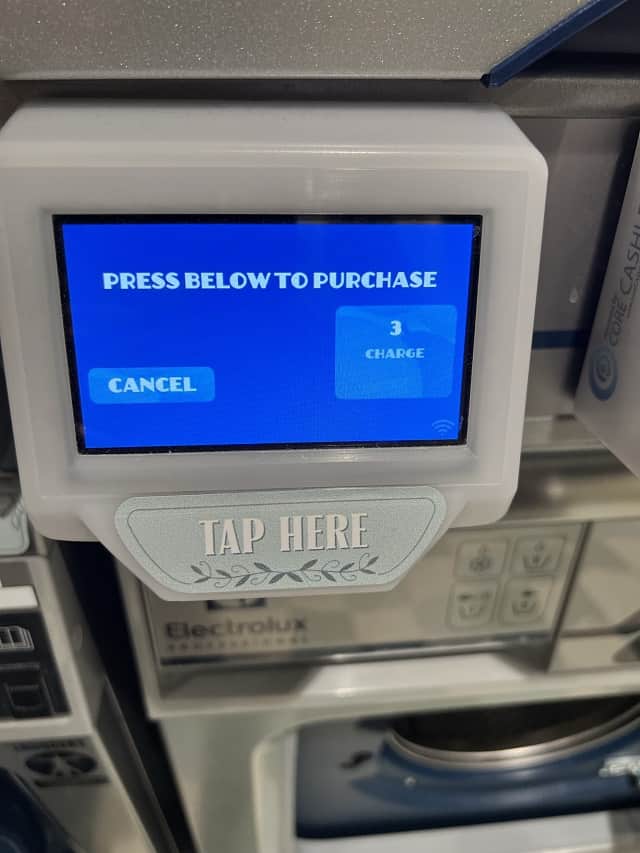 Using the washing machines and dryers are easy to start. Check for an available machine. If the door is closed, turn the knob to unlock position. Load the machine with clothes and add detergent. Place your Key to the World Card on the "Tap Here" section of the reader, then follow prompts and select your preferred cycle by turning the knob. The same process will be utilized when using the dryer.
To use the flat iron for ironing clothes, rotate the timer to the desired minutes for use. After use, place the iron back onto its holder on the wall. Need to handwash an item? No worries! Guests can also find many large sinks available around the laundry room.
Laundry on Disney Wish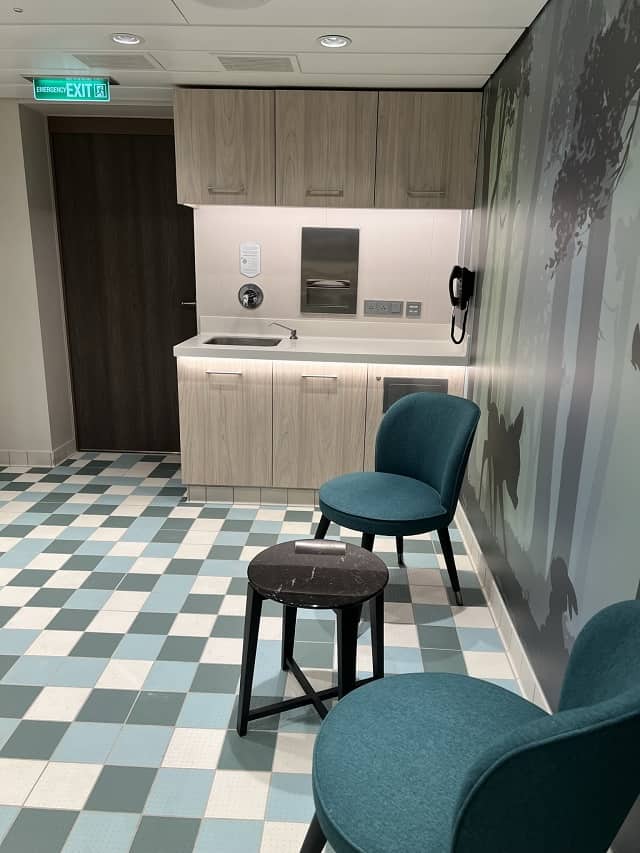 One of many firsts for the new Disney Wish is that it features only one centralized self-service laundry room, rather than multiple smaller locations spread out throughout various passenger decks as seen on all the four other ships.
The Fairytale Fresh Laundry is located on Deck 8, midship aboard the Disney Wish. The entrance is off the elevator and stairway lobby. Fairytale Fresh Laundry facility offers 26 washing machines, 30 clothes dryers, 8 ironing board stations, 3 sinks, and a waiting area. The cost of detergent, washing machine and dryer is the same cost as indicated above on all five ships.
The first time I walked into the Fairytale Fresh Laundry I truly understood why Snow White whistles while she works.  If the cottage she stumbled upon is anything like the laundry room I stepped into, I truly get it. It's not everyday that guests ooh and ahh their way through a large facility and get excited to start a load of laundry, take out clean clothes out of a dryer, or whistle a tune while steaming and ironing away!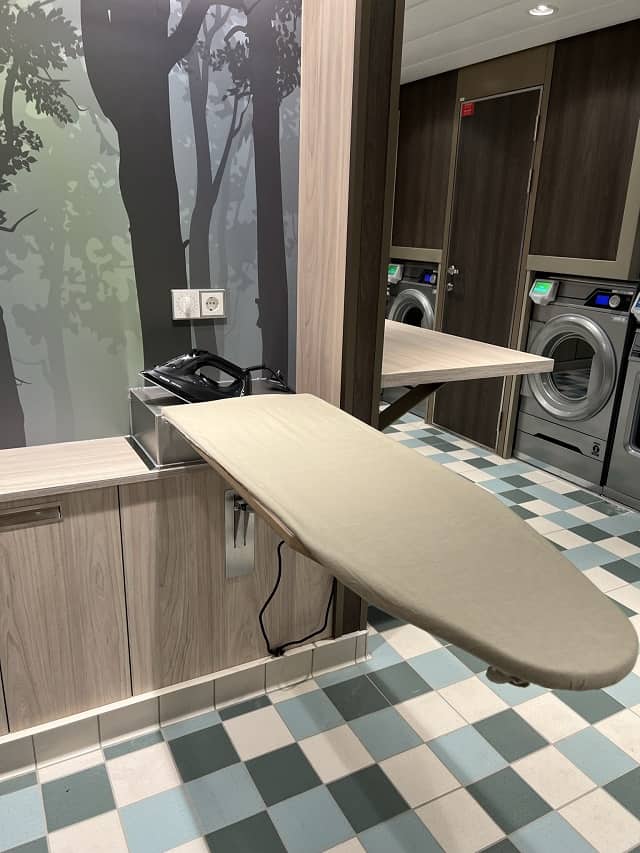 Additionally, the Fairytale Fresh Laundry room is spacious and is well ventilated and it does not feel congested and busy when there are a handful of guests inside. There is also a small waiting room complete with chairs and tables that guests can enjoy if they do not want to go back to their stateroom while running laundry.
The only inconvenience that I found about having just the one laundry room is that on the other ships I was accustomed to having a laundry room down the hall from our stateroom. Now, many guests aboard saw me struggling as I lugged a hamper full of dirty clothes around the ship.
Lastly, as also mentioned before, the Disney Wish also offers a full-service laundry service.
Do you take a trip to the laundry room while on vacation? Would you be inclined to do so if the scenery set the mood? Let us know in the comments on Facebook and in our Facebook group.

Are you planning a vacation? Reach out to our trusted travel agency sponsor Authorized Disney Vacation Planner
Mouse Class Travel
!