A nighttime Animal Kingdom show is returning soon! Are you excited to see this again?
Beacons of Magic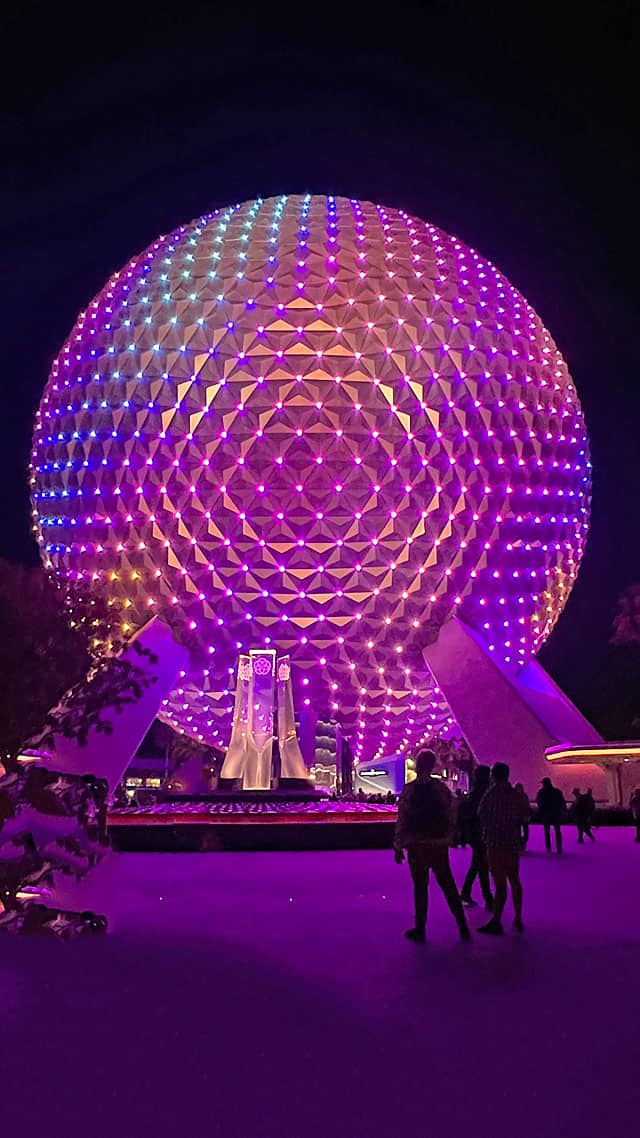 As part of Walt Disney World's 50th Anniversary celebration, Disney introduced guests to the Beacons of Magic. All of the park icons are seen with a magic and stunning glow. You can read more about the transformations in this post HERE. These have been by far, one of my (Maggie) favorite things to see when visiting Walt Disney World.
Check out this post HERE to see why Spaceship Earth is the standout star of the 50th anniversary. It's simply breathtaking in person!
Tree of Life Nighttime Awakenings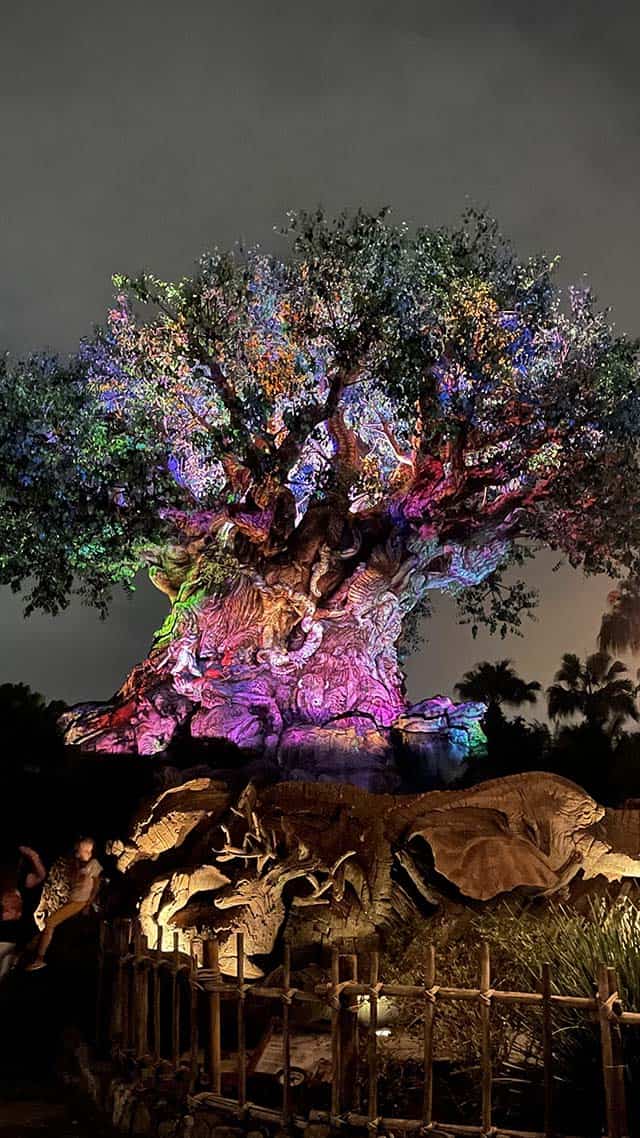 At Disney's Animal Kingdom, guests were able to view the Tree of Life Nighttime Awakenings. Flickering fireflies appear and animals come to life with bright colors, animated imagery, and music from The Lion King can be heard.
Since the days have been longer throughout the spring and summer, this show has been temporarily unavailable. Now that fall is officially beginning soon, days will be shorter and this nighttime show will be returning for guests to see once again!
Tree of Life Nighttime Awakenings will return October 1, 2022 with a showtime of 7:45 p.m.
The nighttime show is scheduled to return on October 1st with a 7:45 p.m. showtime. This is so exciting for guests who will be visiting Walt Disney World in the coming months.
Park Hours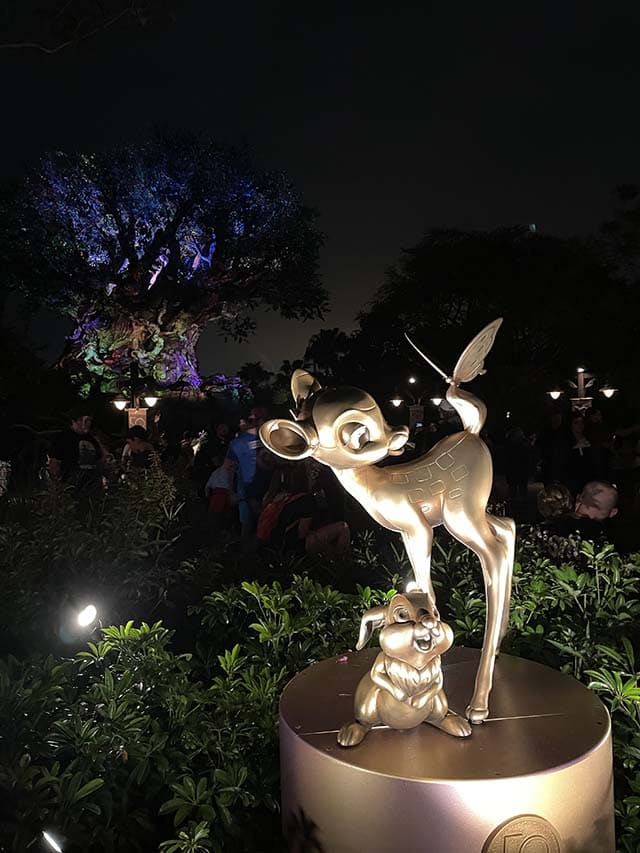 Be sure to watch for park hours for all four theme parks right here on Kenny the Pirate! You can see the latest park hours for fall right HERE. Also be sure to check Character Locator as the crowd calendars and park hours will be updated so you can make the best plans for your trip!
Are you excited to see Tree of Life Nighttime Awakenings return to Disney's Animal Kingdom? Is this a show you make sure to see? Tell us about it in the comments below or on our Facebook page.