Disney merchandise can sometimes be hard to get. Disney has now made it possible for some to be sure they get merchandise they want. Read on to see what and who can get it!
runDisney Expo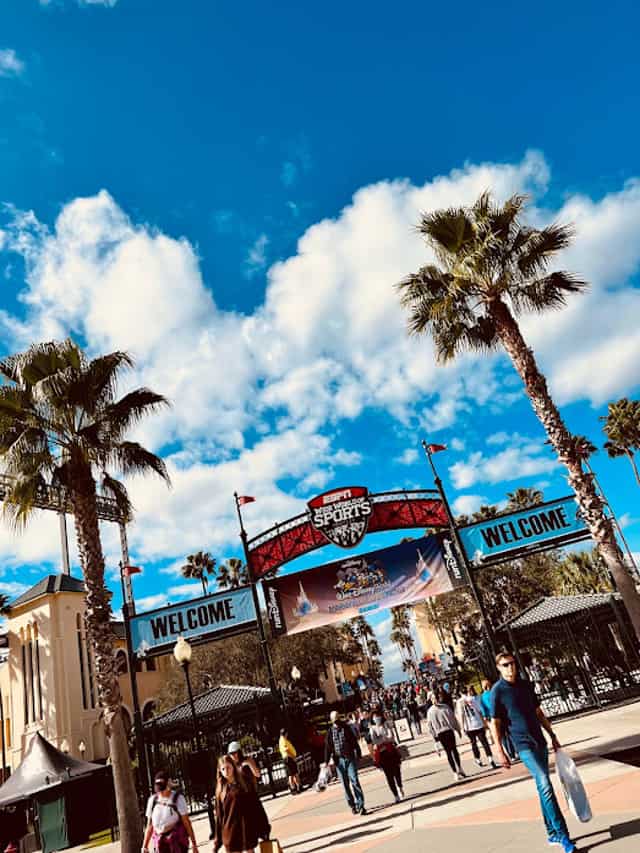 The runDisney Health and Fitness Expo is your one stop shop for all things runDisney. Every runner must attend in order to collect their bib and race shirt. Another person cannot pick up your race bib for you.
Everyone must attend the runDisney Health and Fitness Expo to get their race bib.
At the Expo you will find lots of different things. One can be in and out quickly, or spend some serious amount of time here. There is so much to offer, I (Heather) do encourage you to take it all in.
When you arrive to the expo, a map and lots of cast members will show you were to go to get your race bib. Usually, you collect your race bib in one building and collect your race shirt in another. Event vendors are usually in the building with the race shirt distribution.
There is one other VERY important building. That is the building that houses all the event specific runDisney merchandise. The last few runDisney weekends, people have been lining up HOURS before the expo even opens. This is the only place to get event specific runDisney merchandise (before expensive eBay markups), that is until now!
Recent Changes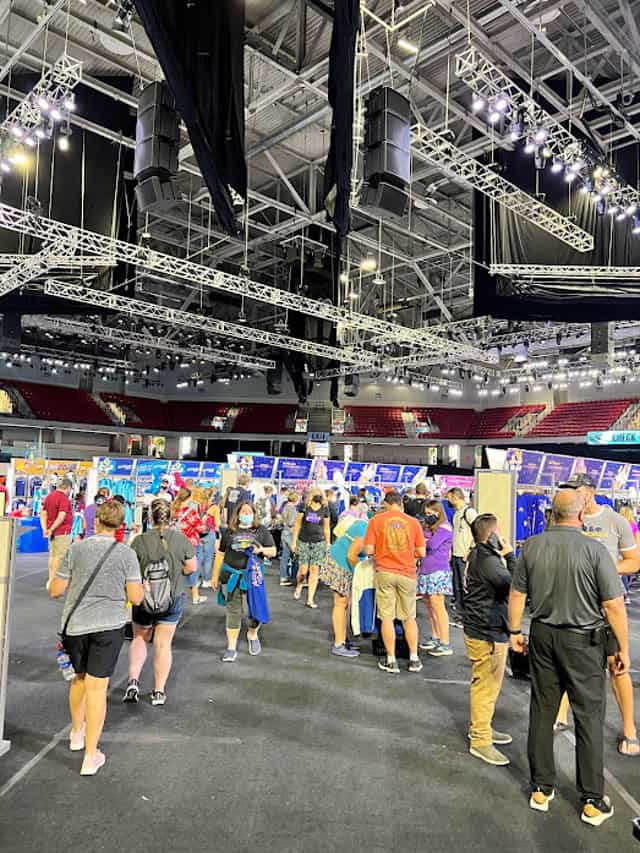 When next the 2023 Springtime Surprise Weekend went on sale, runners were pleasantly surprised. Runners were given the opportunity to pre-order merchandise!
This is such an exciting change. There were several items for sale, and I would expect more items to be on sale at the Expo. Mostly runner bundles were offered, but you can see everything offered HERE.
New Addition To Princess Weekend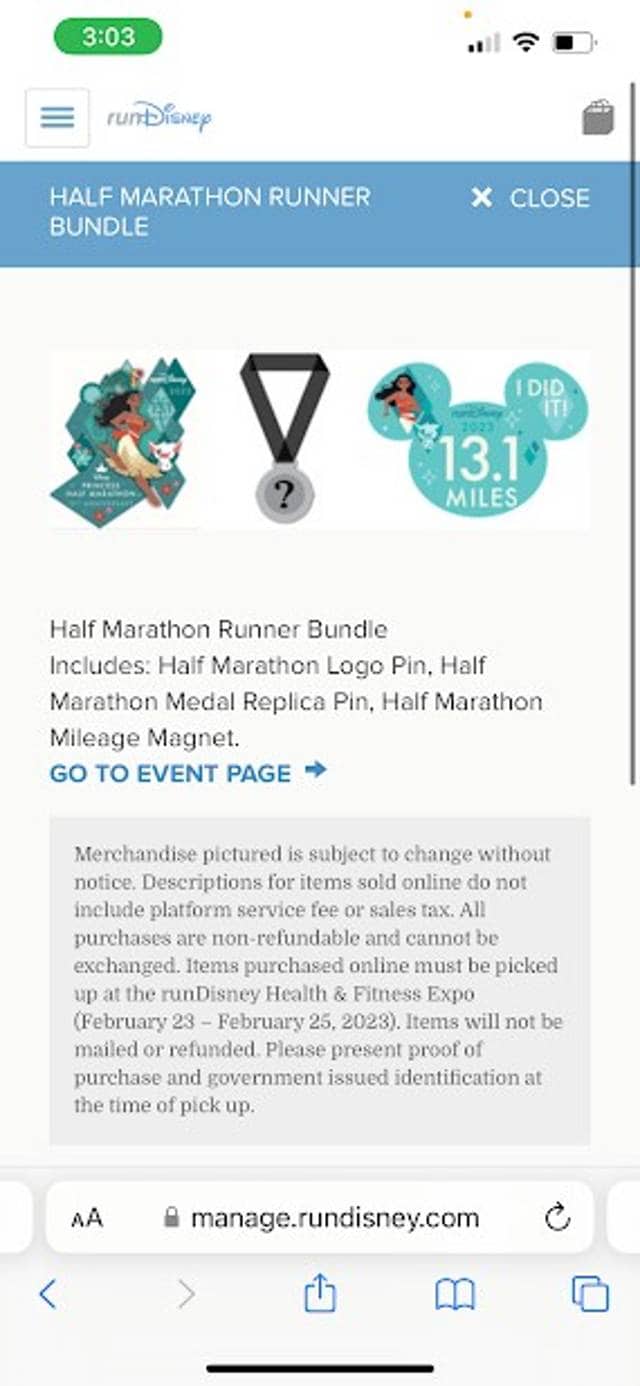 The 2023 Princess Half Marathon Weekend now has pre-order merchandise available! Runners registered for the Princess Half Marathon Weekend can now log on to their runDisney account and pre-order merchandise!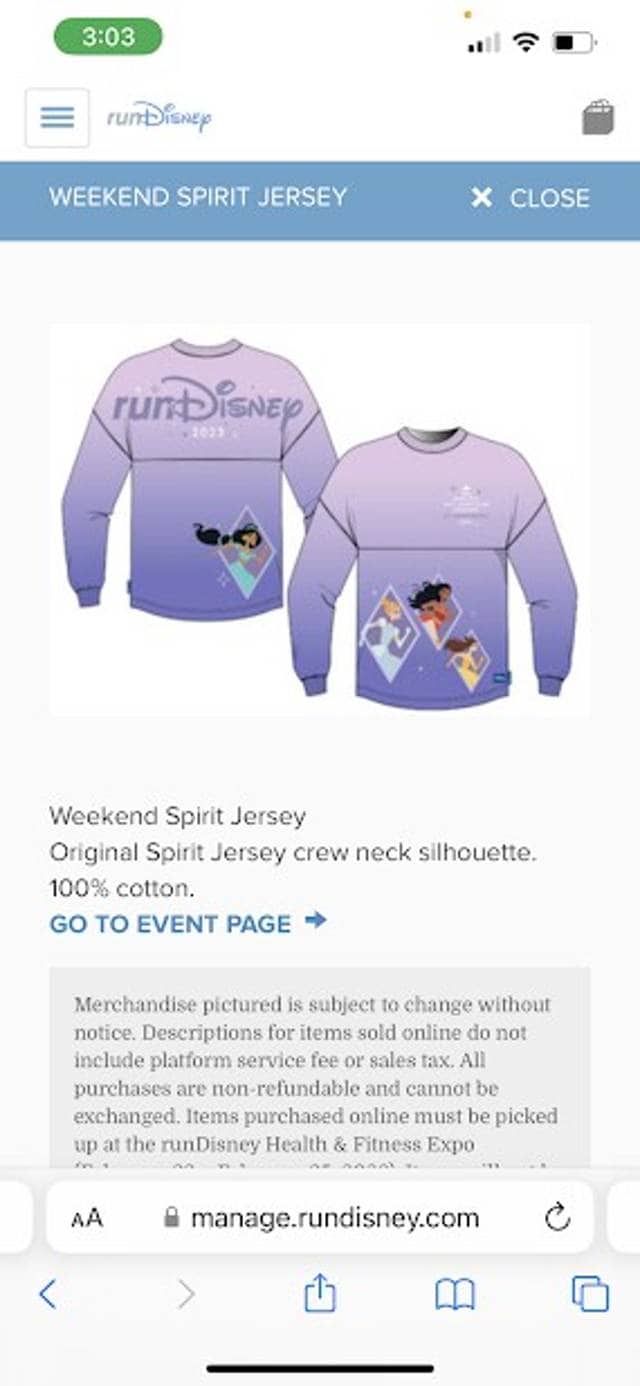 You will find items like runner bundles for each race, which includes Race Logo Pin, Race Medal Replica Pin, and Race Mileage magnet (this is always my must-have item!). You can get this bundle for $49.97.
A Princess Half Marathon Weekend Spirit Jersey is also for sale at $79.99. Princess Weekend would not be complete without a little bling. There is a Pandora Charm for each race, this can be purchased for $90.00.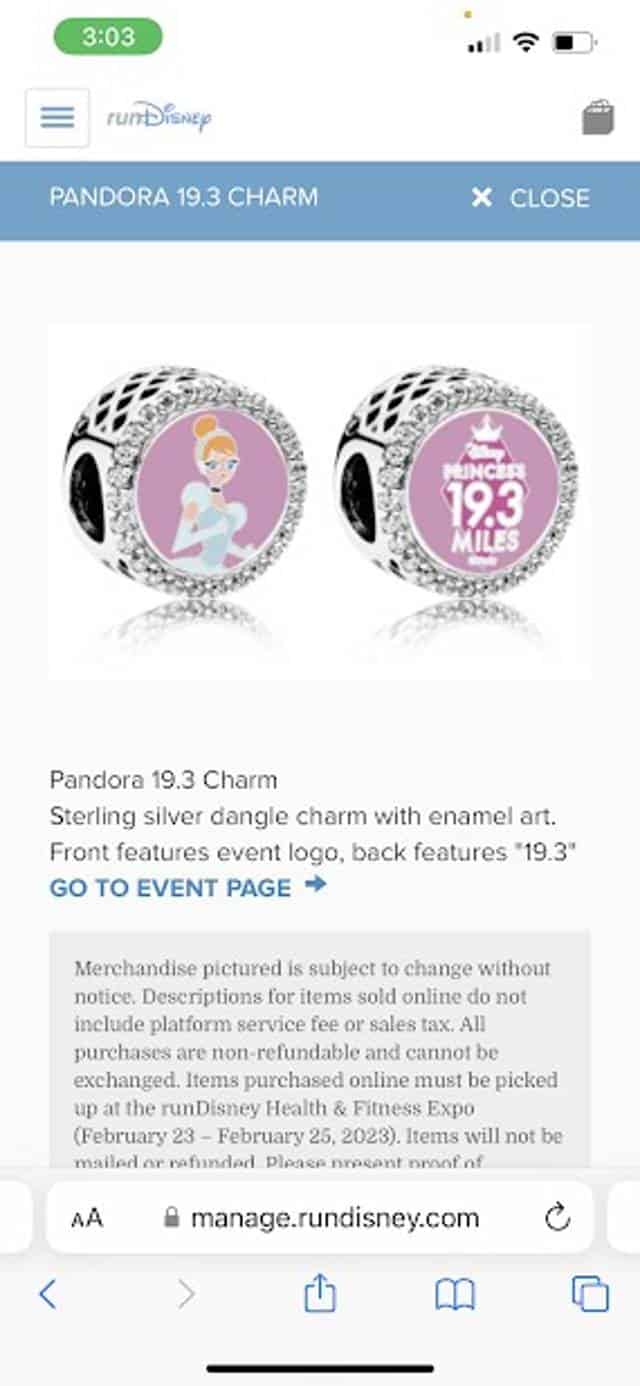 It is also important to note that these prices do not include sales tax or a platform service fee. You will also not get any discount on these items (Disney Vacation Club or Annual Passholder, etc.), but you will have some guaranteed souvenirs without waiting in long lines.
IMPORTANT INFORMATION FOR PICKUP! All items MUST be picked up at the Expo. These items will NOT be mailed or refunded. Proof of government issued identification is needed at the time of pickup.
The runDisney Health and Fitness Expo will be open February 23 – February 25, 2023. Be sure to order that merchandise and visit the Expo if these are items you want!
What do you think of the pre-order merchandise? Will you be ordering any? Let us know on the Kenny the Pirate Facebook page. Don't forget to join the KtP crew page, too!