There's something new this Halloween party! And, it's free! Check out this year's beautiful keepsake and see how to get it.
Mickey's Not So Scary Halloween Party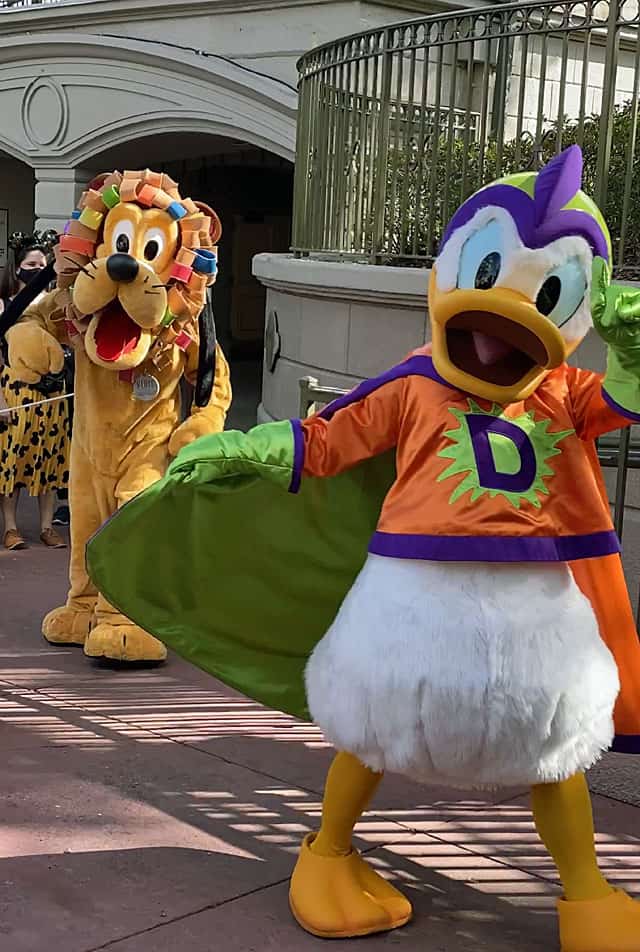 After a two-year break, my (Susan) very favorite Disney event returns! Whether you're a fan of themed parades, stage shows, fireworks, unique character meets, trick-or-treating, there is something for everyone!
You can see the dates and pricing for 2022 HERE and what new updates will take place HERE. Be sure to check out the full foodie guide and the dessert party for Mickey's Not So Scary Halloween Party.
Take a first look at the exclusive party merchandise HERE.
Trick-or-Treating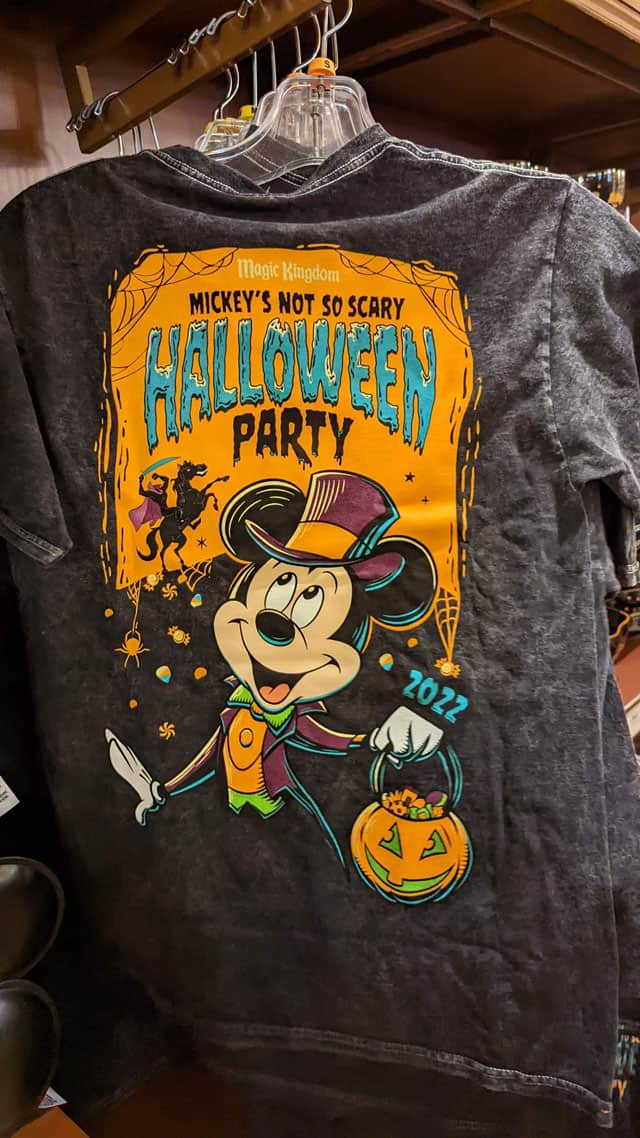 Trick-or-treating for kids of all ages is a fun way to celebrate at Disney's Halloween parties. Take a look at the party map with all of the trick-or-treat locations and so much more HERE! In previous years, Disney gave guests a colorful Halloween themed trick-or-treat bag. However, these were tiny and did not last more than an evening of trick-or treating.
Also, Disney offers limited allergy friendly treats. If you have a food allergy, see a cast member to receive a teal colored bag. While trick-or-treating, you'll receive a teal token at each treat station. Then, redeem these tokens for treats at a separate location.
Upgrade this Year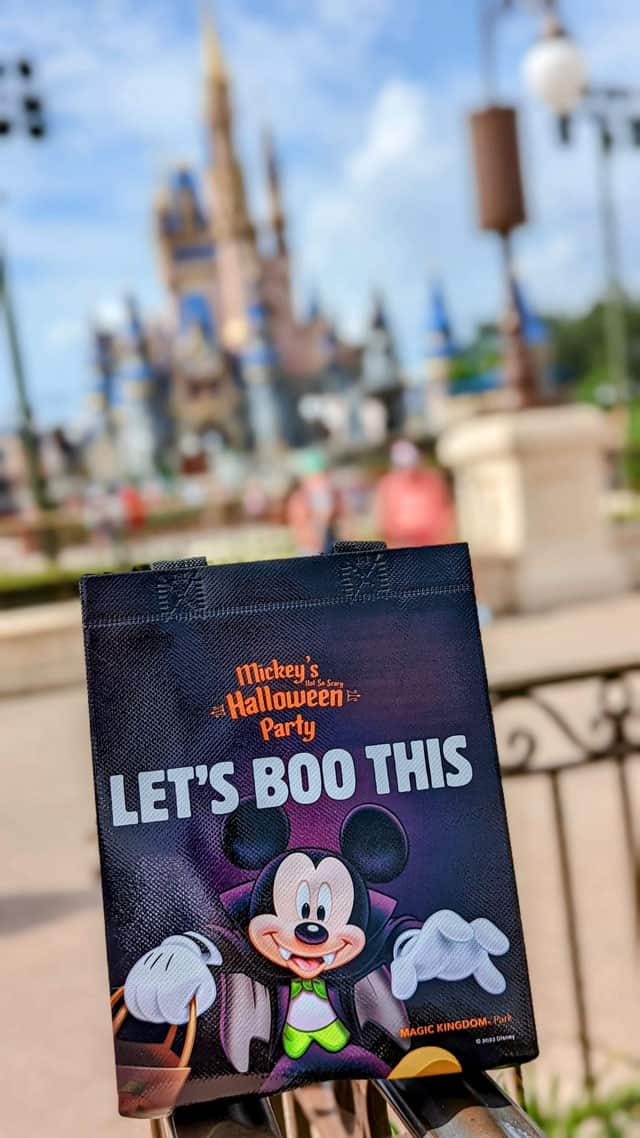 Just for Disney's 50th Anniversary Celebration, Disney is giving guests a reusable trick-or-treat bag. Note: this is limit of one per guest.
This reusable bag is beautiful, much nicer and larger than previous years.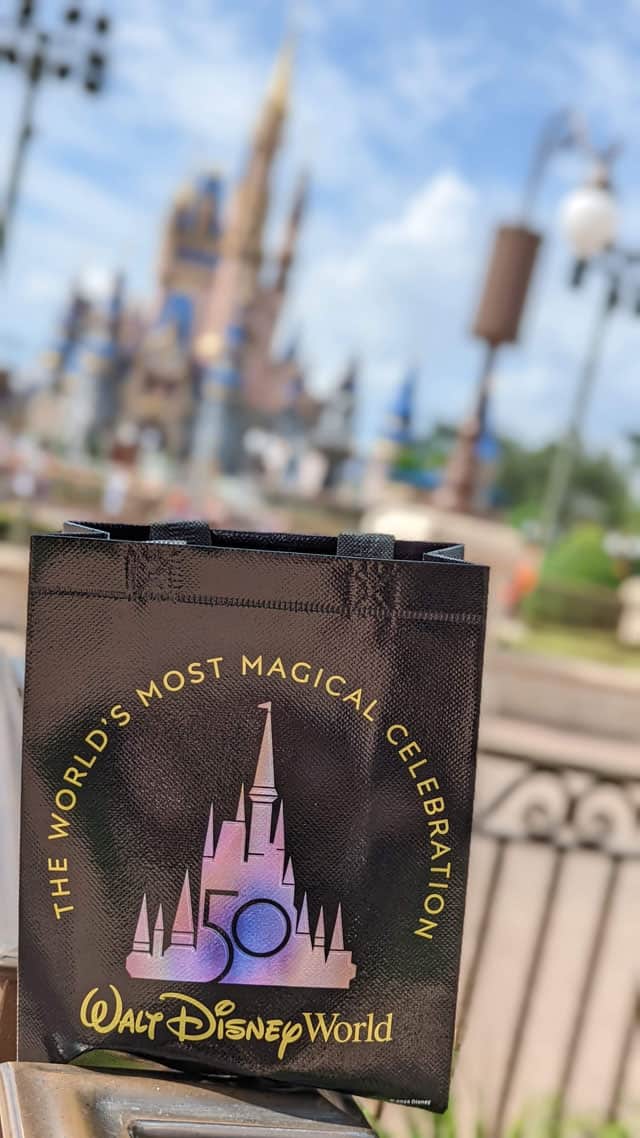 In addition, guests this year will also receive a commemorative print to take home inspired by Halloween at Magic Kingdom and the 50th Anniversary Celebration. How cool! For the kickoff of the 50th Anniversary in October, these were passed out while leaving the park. They were very beautiful!
What are your thoughts on new reusable bag? Are you planning to attend a Mickey's Not So Scary Halloween Party? If so, what do you love most about them? Please let us know in the comments below, or tell us on Facebook.