Adults with little ones will surely rejoice upon hearing the great news of a well sought after designated area that has reopened during this week's sailing aboard the Disney Wonder.
it's a small world nursery!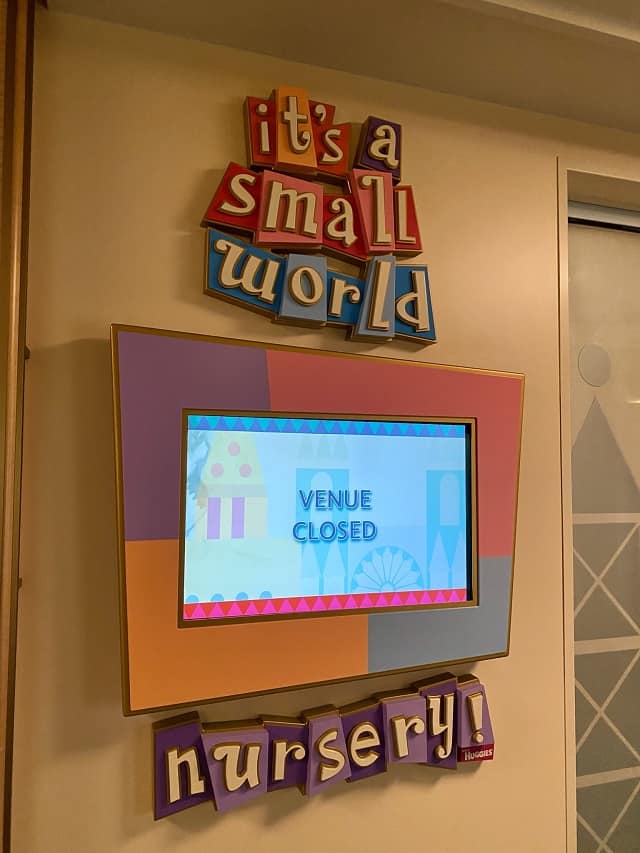 When Disney Cruise Line first joined other cruise lines out in the open sea, Disney quickly learned that an area dedicated to wee-little ones was a necessity as grownups needed some adult time. Thus, the "its a small world nursery!" was introduced.
At the nursery, little ones are looked after and entertained by expert Disney counselors. Children ages 6 months to 3 years old (or from 1 to 3 years old on Transatlantic and Panama Canal itineraries) are allowed in the nursery. Activities include an acclimation zone which is designed to help young children adjust to their new environment, a main play area and a separate quiet room for naps.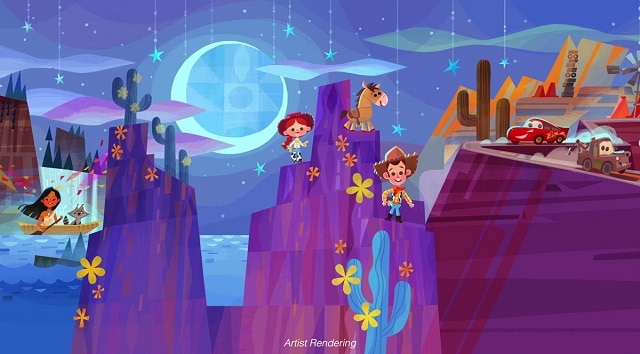 With a fanciful design inspired by the classic Disneyland attraction, this whimsical environment is a colorful patchwork of buildings, geometric shapes and painted landscapes that stimulate your child's senses while channeling Disney animator Mary Blair's iconic style.
Daily operating hours may vary and guests are invited to check the Personal Navigator newsletter or the Disney Navigator mobile app while onboard the ship.
Hours and Reservations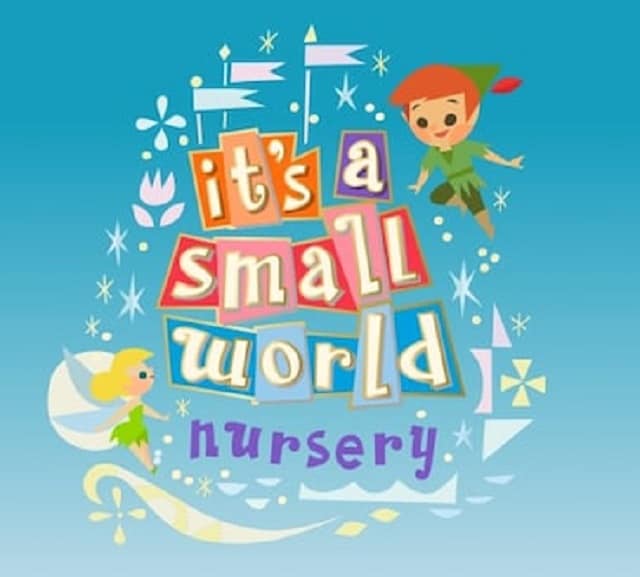 Space at the "it's a small world" nursery! is extremely limited. Therefore, it imperative that guests make reservations prior to sailing.
Advance reservations are required and can be made online:
Up to 120 days ahead for Concierge and Platinum Castaway Club Guests
Up to 105 days ahead for Gold Castaway Club Guests
Up to 90 days ahead for Silver Castaway Club Guests
Up to 75 days ahead for all other Guests
Reservations can also be made on a first-come, first-served basis during the open house on Embarkation Day or anytime throughout the cruise.
Childcare at "it's a small world" nursery! is available at the following rates:
$4.50 per half hour for the first child
$4.00 per half hour for any additional children in your family
Please note: the minimum reservation time is one hour. Cancellations may be made without penalty 4 hours or more before your reservation time. No-shows will forfeit the entire cost of care for the time reserved while Guests who call to cancel fewer than 4 hours before their reservation time will forfeit half the cost of care.
it's a small world nursery! Reopening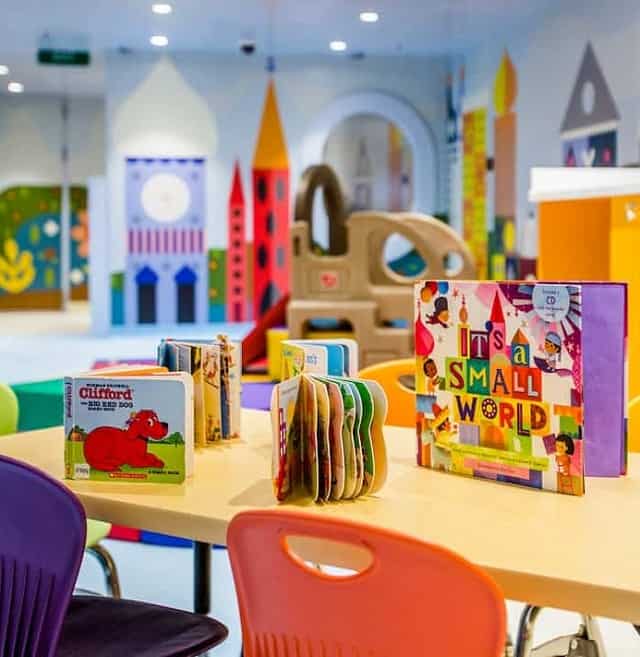 After Disney Cruise Line set sail once again, the "it's a small world nursery!" remained temporarily closed. However, this week aboard the Disney Wonder on its first sailing of the season to Alaska, many guests began to share that the nursery had reopened. Many guests noted that the hours of operation are stated on the Disney mobile app and that the nursery has definitely reopened. It is unclear whether the rest of the Disney ship fleet nurseries have reopened.
This is great news as grownups can now relax knowing that they can enjoy a private dinner at an adult-only restaurant, take a swim, or even take a nap! Parents wishing to check on their children can even take a peek, unnoticed, through a window into the nursery's main play area.
Are you happy to hear that the it's a small world nursery! on the Disney Wonder has reopened? Let us know in the comments on Facebook and in our Facebook group.