Want to spend a few extra days at the Most Magical Place on Earth? Bonus park passes are now available!
Limit on Park Passes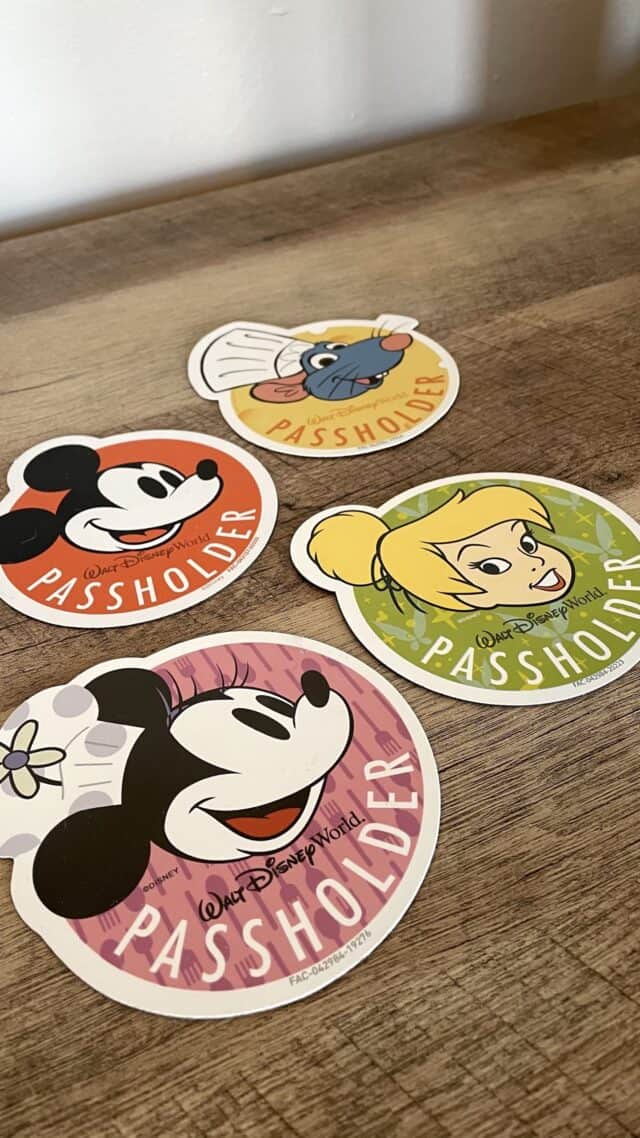 Annual Passes are a great benefit to many Guests who visit the Disney Parks regularly. However, Annual Passholders have a finite number of Park Reservations that they can secure without a hotel reservation.
Let's look at how many Park Reservations are available for each Annual Passholder Tier:
Disney Incredi-Pass: Up to 5 reservations at a time
Disney Sorcerer Pass: Up to 5 reservations at a time
Disney Pirate Pass: Up to 4 reservations at a time
Disney Pixie Dust Pass: Up to 3 reservations at a time
Read more about the new Disney World annual passes HERE.
Disney will occasionally add bonus reservations for Annual Passholders! They do not count against your total number allowed. We recently saw bonus passes at Epcot earlier this month. Disney has now added more.
More Bonus Passes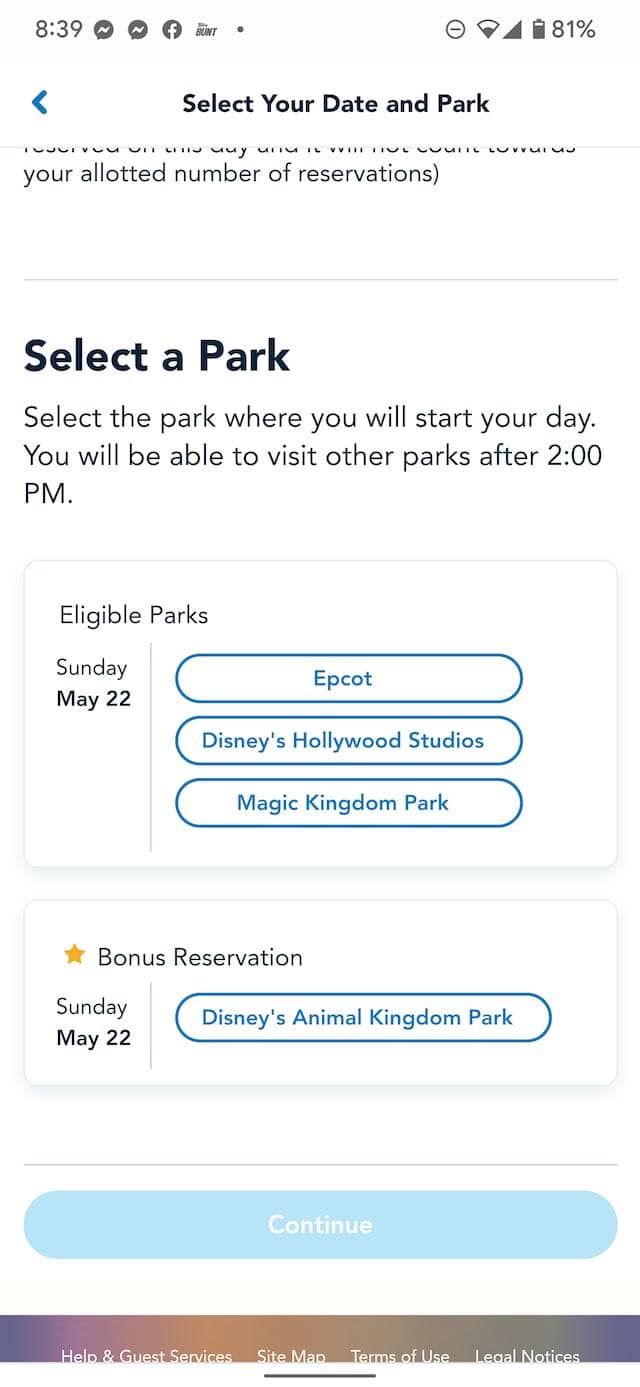 Annual Passholders can head to Epcot on May 21 or Disney's Animal Kingdom on May 22 to enjoy "free" bonus days. With a quiet few weeks before summer crowds roll in later this month, Disney is offering this to Passholders.
If you get into the park pass reservation system, you will see a gold star which indicates what date and park is available to book.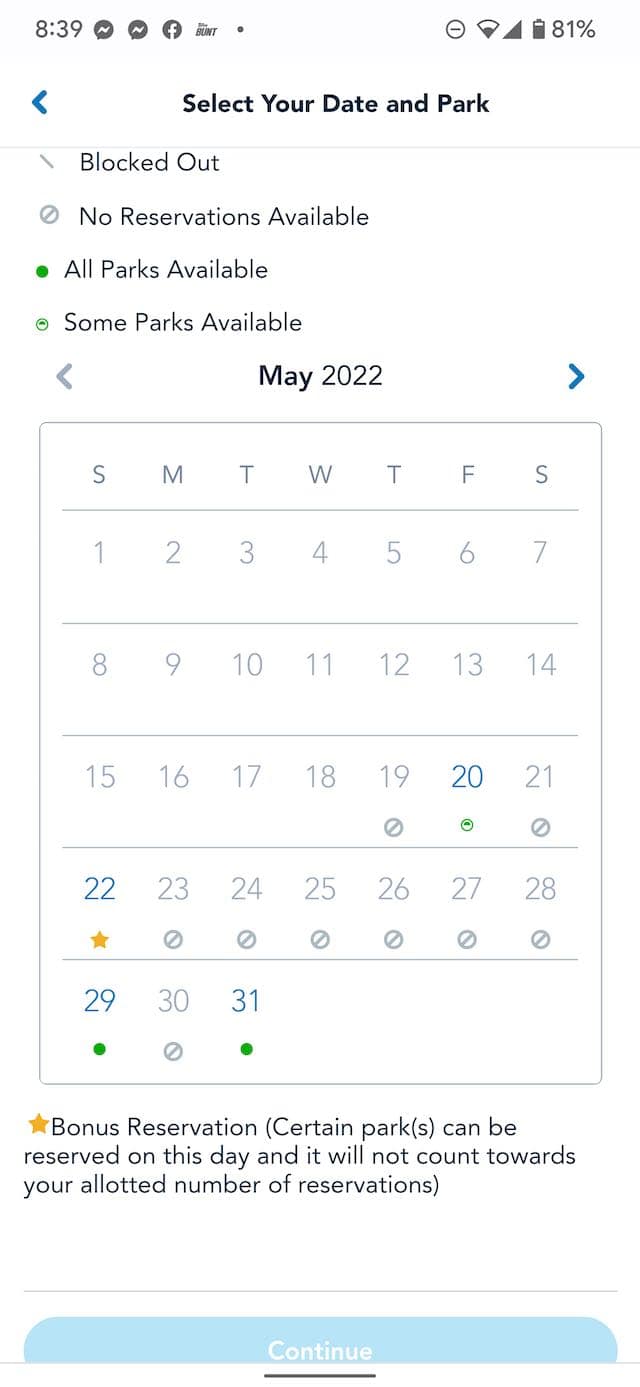 We hope Disney will continue to offer these bonus days for more parks and more dates. They are especially helpful for local Passholders who are trying to plan their summer plans. However, with huge summer crowds anticipated this year that may not happen.
Are you an Annual Passholder? Do you think these bonus days are enough, or do you expect more with your pass? Let us know in the comments below and on Facebook. You can also join our KtP Crew and continue the discussion.