All Marvel fans are aware of the first ever Marvel Comics hotel. Check out this amazingly unique hotel like never before.
Opening of Disney's Hotel New York in Disneyland Paris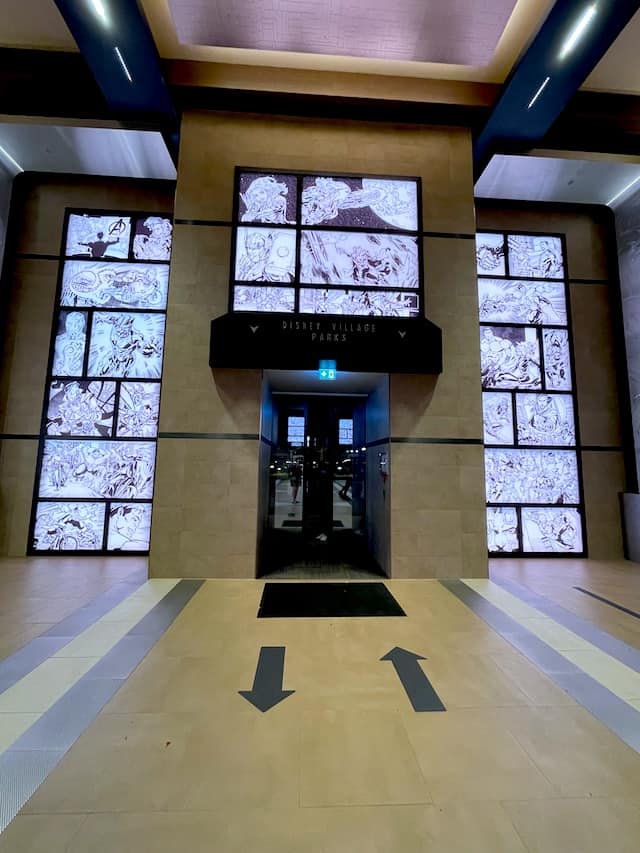 Disney shared, "From veteran heroes to heroes-in-training, there's something for everyone at Disney's Hotel New York – The Art of Marvel." This hotel first welcomed Guests on June 21, 2021.
Disney's Hotel New York is the first hotel dedicated to Marvel art. This is not simply a place to rest after a long day touring Disneyland Paris, but this is truly an experience like none other.
Marvel Gallery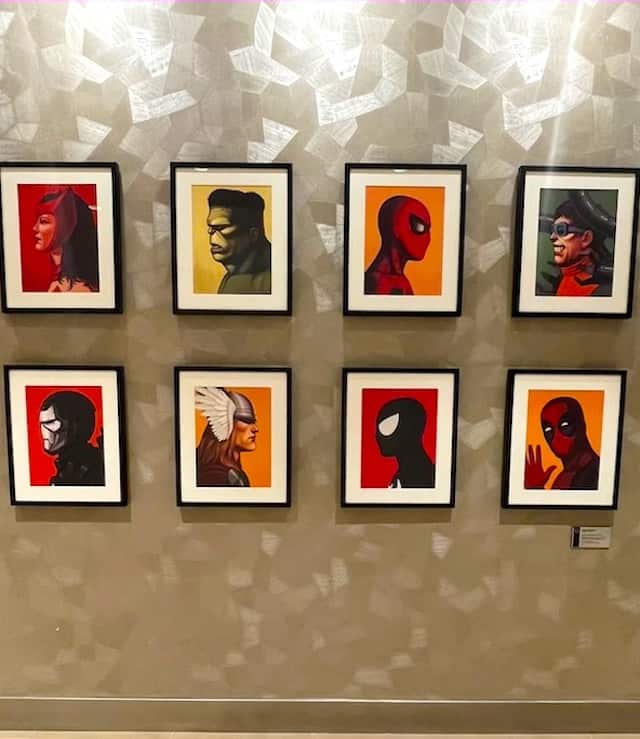 As you enter the lobby of Disney's Hotel New York, you feel as though you are being transported into a Marvel comic book. Each hallway is filled with beautiful art pieces. The theme of this hotel is to resemble a New York art gallery.
It has a very modern feel with an open concept. This hotel houses 350 pieces of art which includes 50 exclusive pieces of art. These masterpieces are created by over 110 artists that are from Europe and other countries as well.
Disney's Hotel New York is the first hotel dedicated to Marvel art.
Marvel Design Studio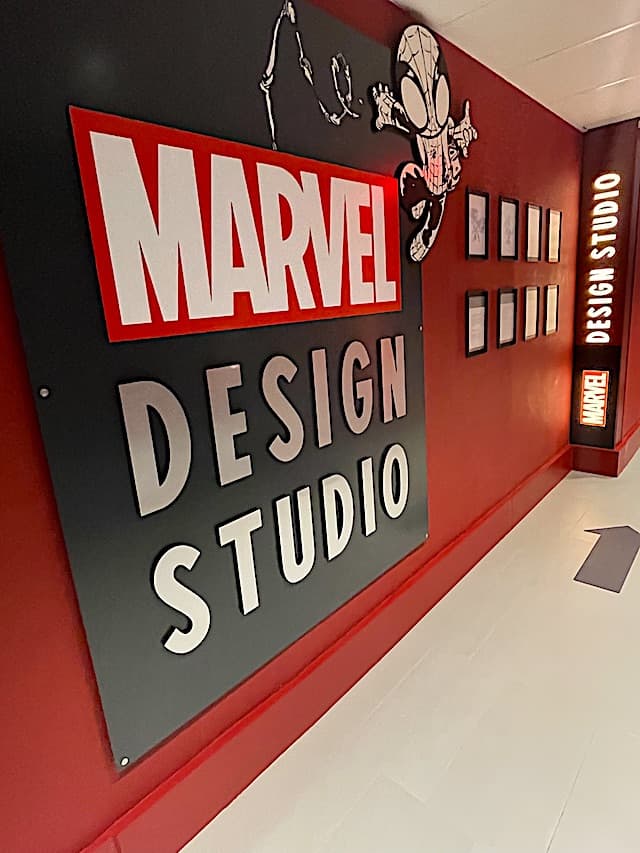 Have you ever dreamed of creating your own super hero? As you stroll through the halls of this amazing art studio inspired hotel, your little hero will be inspired to create their own comic in the Marvel Design Studio.
This studio welcomes families to try their hand in creating their own comic book. Cast Members are happy to help and offer assistance when needed. This would make such a great souvenir to remember your stay.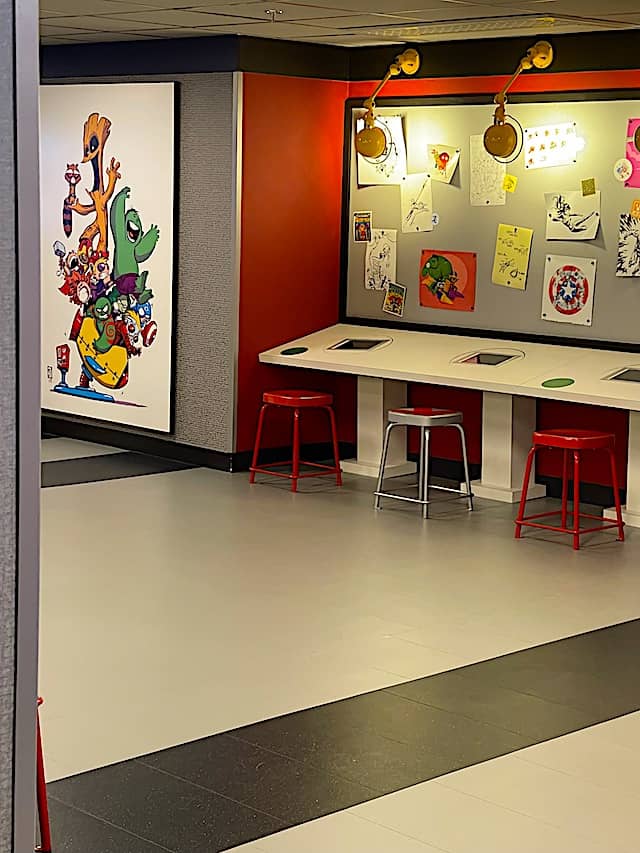 Young comic book enthusiasts can catch up other favorite comic books in this fun studio. This is every comic enthusiasts dream come true. You may even find some older heroes wanting to hang out in this cool studio as well.
Rooms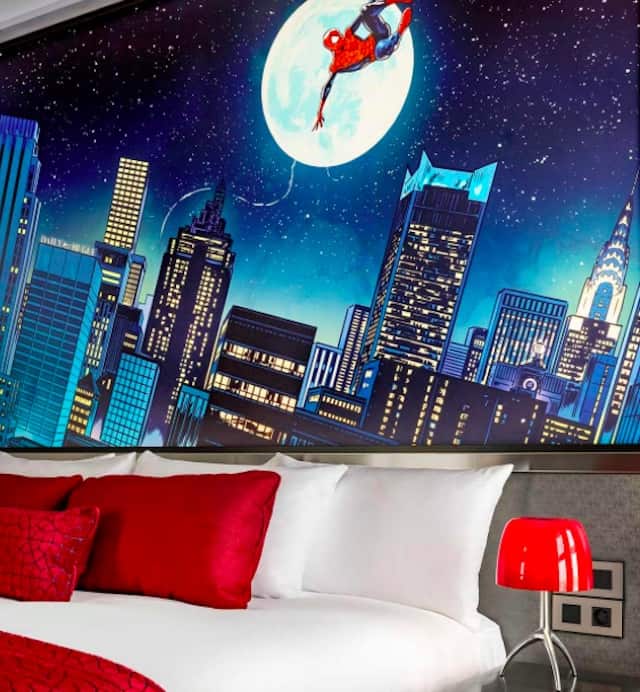 After a full day in the Parks, you will want to rest up for you next adventure. Disney's Hotel New York consists of "471 Superior rooms and 90 Executive rooms – including 25 Suites dedicated to Spider-Man, the Avengers or Marvel Super Heroes – make up epically-appointed, Manhattan-style accommodations that offer four-star service."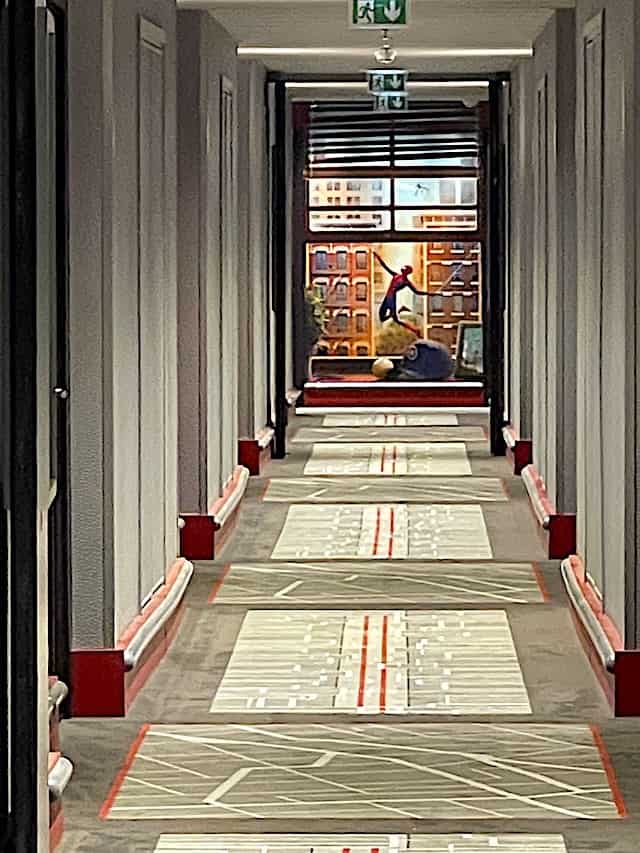 There is a room for every type of Marvel fan and to accommodate every budget as well. No matter what your price point or room preferences are, you will be able to find something at Disney's Hotel New York.
Fun Character Spots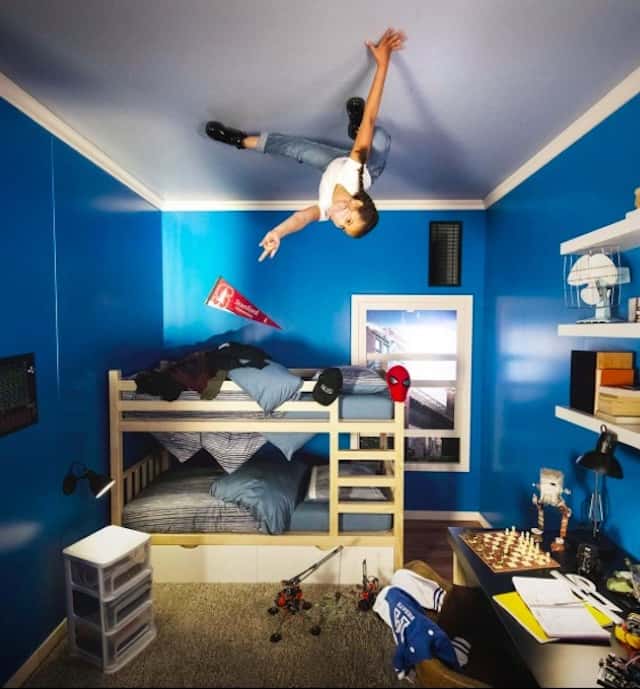 Do you want to meet your favorite Marvel characters while at Disneyland Paris? Guests staying at Disney's Hotel New York can meet the Amazing Spiderman at the Heroic Selfie Spot at the Super Hero Station.
Guests can book a time slot to meet SpiderMan using the Disneyland Paris mobile app. PhotoPass photographers may also be available at select times to allow the whole family to get in this fun photo. There are also fun photo props such as Thor's hammer and an optical illusion that looks as though you are on the ceiling of Peter Parker's bedroom just like in the film.
Dining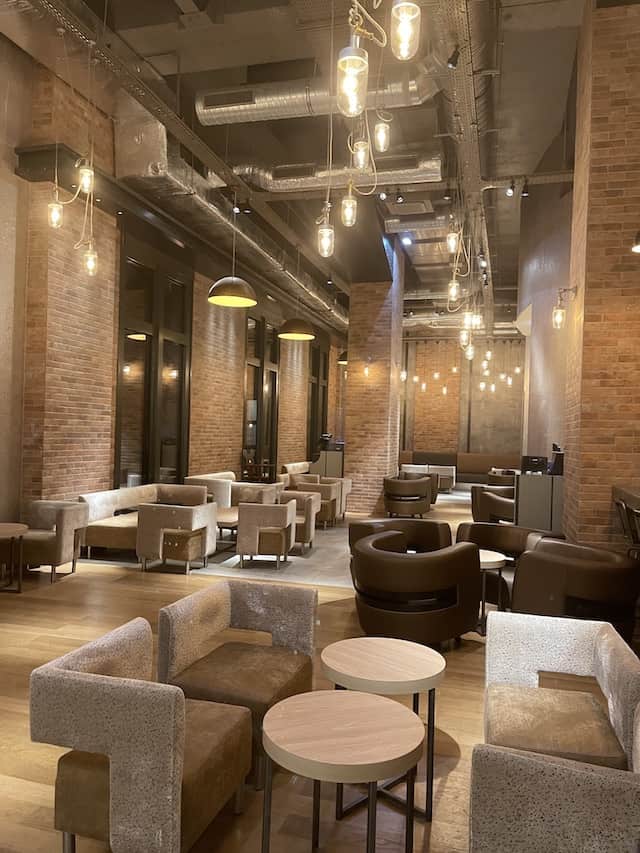 Guests can enjoy an elegant meal at the Manhattan Restaurant (full review of this dining experience coming soon) or enjoy a variety of food dishes at the Downtown Restaurant. Both dining locations offer great menu options. Dining reservations are strongly recommended for both of these locations.
Want to enjoy a light dessert or drink to close out your evening? Disney's Hotel New York offers 2 wonderfully themed lounges. The Bleecker Street Lounge features Doctor Strange artwork. Unfortunately, this location was not welcoming Guests when we visited.
Neither myself (Donna) or my husband enjoy alcoholic beverages, but we were excited to enjoy the cool atmosphere of the Skyline Bar. Check out our dessert review of this New York themed lounge.
Skyline Bar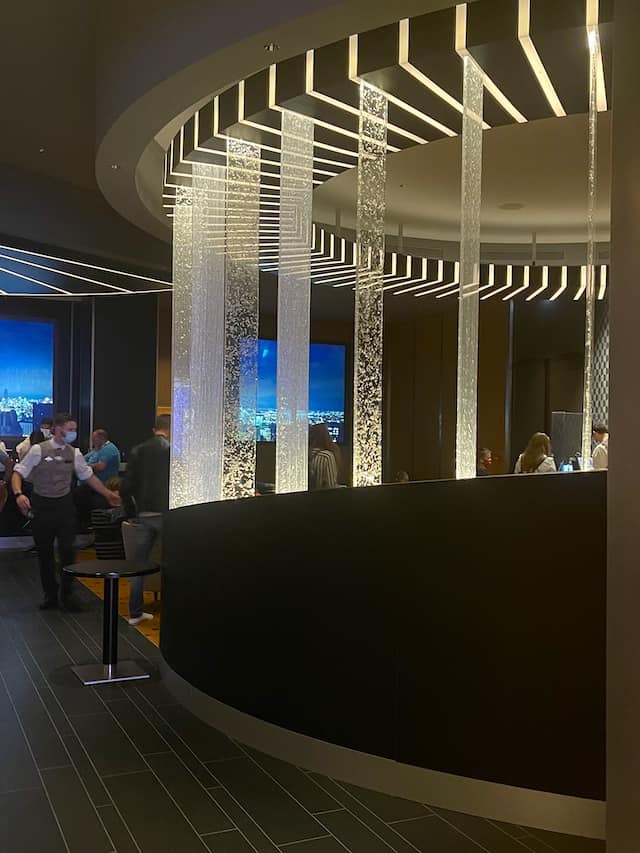 The Cast Members at Disney's Hotel New York were among the friendliest that we encountered while at the Disneyland Paris Resort. This hotel is in a class in itself when compared to the other Resorts on property.
While in Paris, my husband developed quite the fascination with macaroons. He was delighted to see that Marvel inspired macaroons were on the menu. They were almost too perfect to eat with the Marvel logo imprinted on the cookie.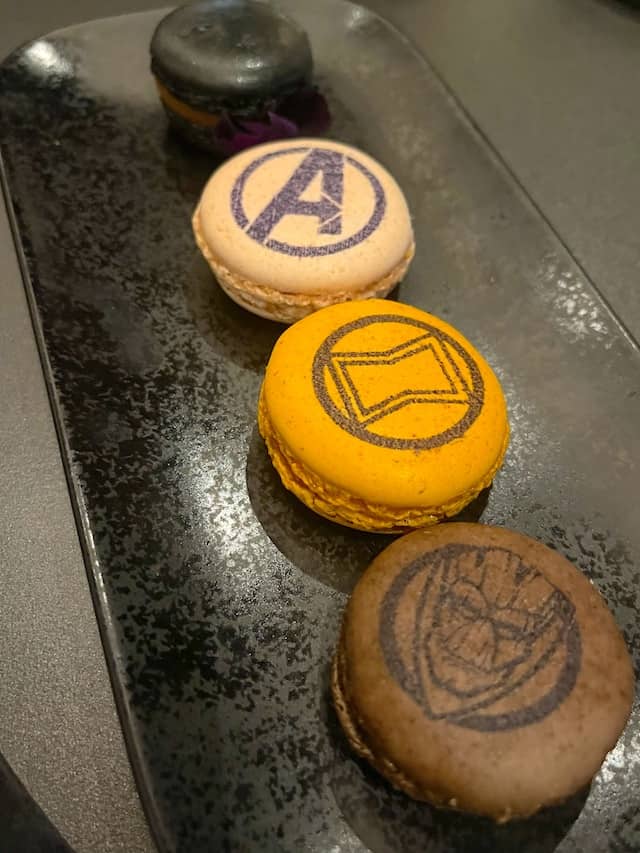 This assortment of macaroons were absolutely delicious with a soft cookie that melted in your mouth.
While we were traveling abroad, not only did my husband fall in love with macaroons, but I developed a love for the perfect cappuccino. I will admit that I had my reservations when ordering a cappuccino at a bar. In other locations at Disneyland Paris, cappuccinos were a bit less than magical than I had hoped for.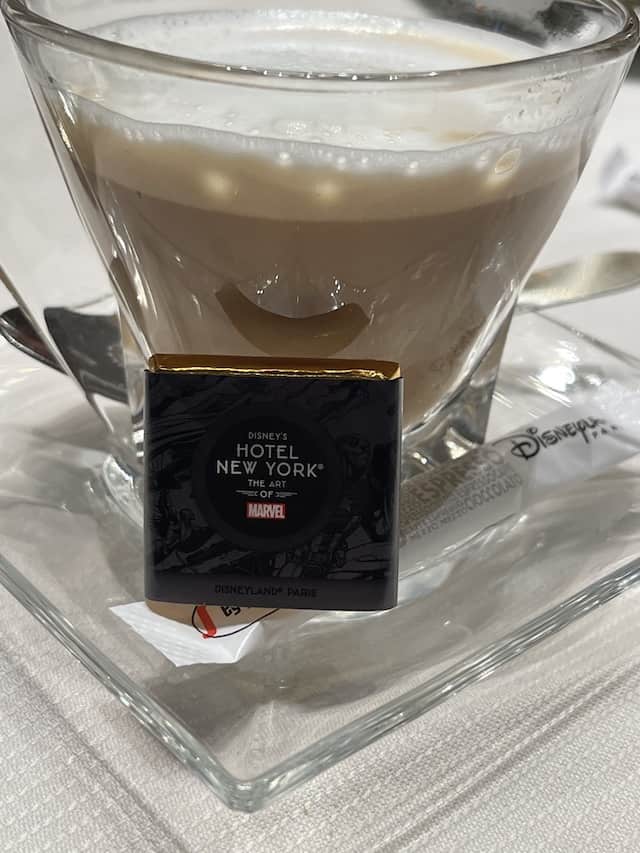 I was pleasantly surprised when this delightful drink arrived at our table. This cappuccino was truly delicious to the very last sip. Even though this was a bit of an unconventional setting for a dessert, it was wonderful.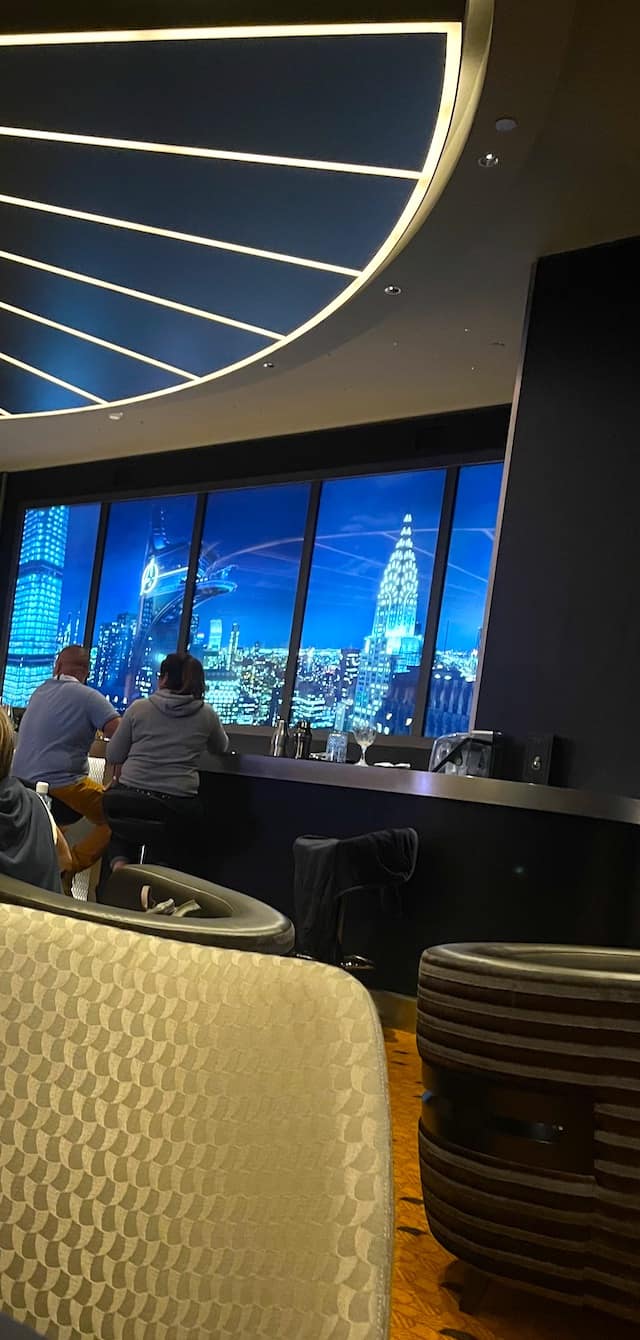 The setting was a modern feel of a sleek New York bar. We had a perfect view of the bar with a large horizontal window of a New York scene. Every now and then, we could even see our favorite neighborhood Spiderman swing by.
Is it worth swinging by?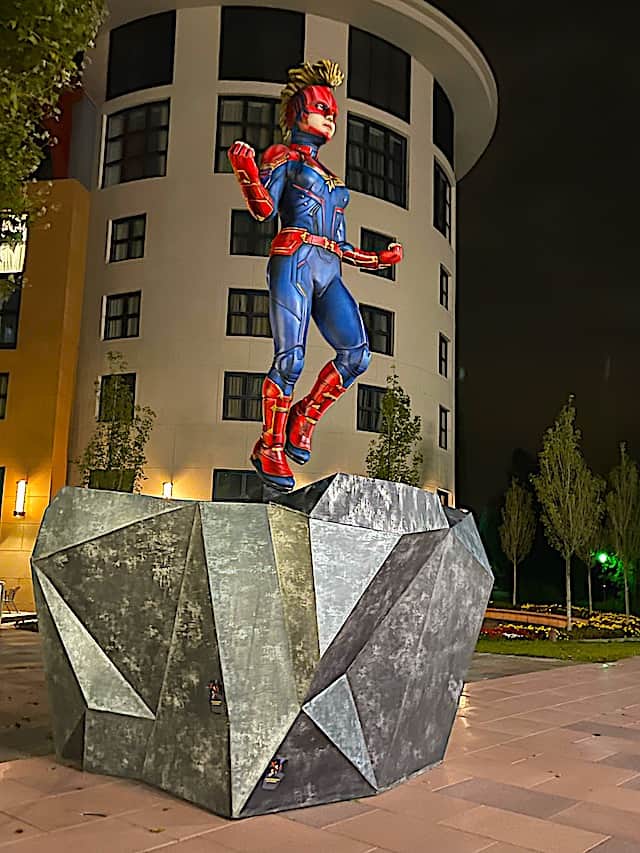 Due to changes to our travel plans, we were unable to make a reservation to stay at Disney's Hotel New York. Even though we were unable to enjoy all of the amenities that this hotel has to offer, we still greatly enjoyed experiencing this hotel.
Both Marvel and Disney fans will love the overall attention to detail and storytelling that is housed in this impressive hotel. It is truly worth a visit if you happen to find yourself visiting Disneyland Paris in future travels.
Both Marvel and Disney fans will love the overall attention to detail and storytelling that is housed in this impressive hotel
Do you hope to be able to visit Disney's Hotel New York one day? What is your favorite part of this Marvel hotel? Will you be visiting Disneyland Paris in the near future? Share your thoughts with us on our Facebook Page.