A major storm system is affecting much of the United States today. Get the details on the weekend forecast in Disney World and check out the new feature in our forecasts.
Weather Forecast Discussion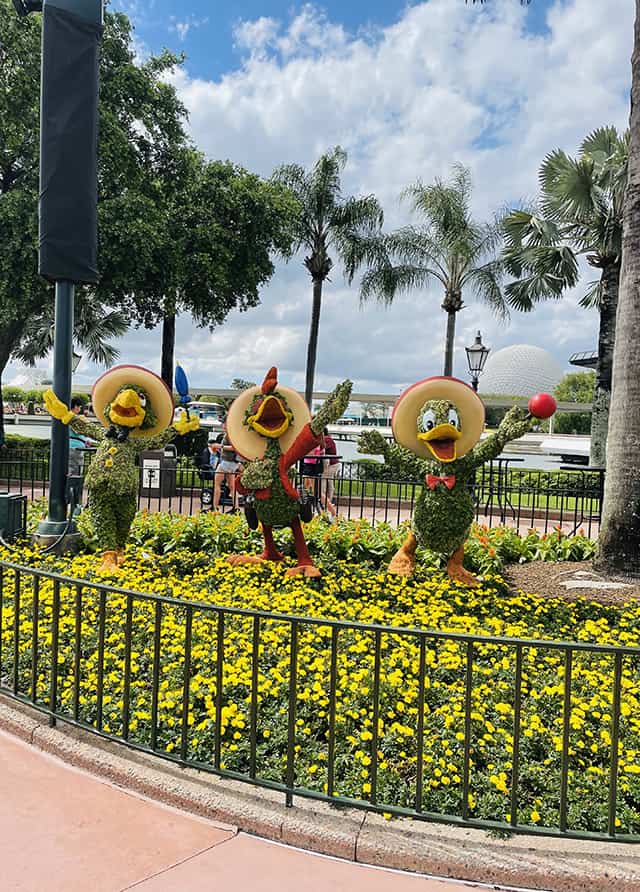 The major winter storm that has affected much of the Midwest will move into the Northeast U.S. on Friday bringing a mix of rain, sleet, freezing rain, and snow depending on your location. A strong southerly flow ahead of this system and frontal boundary will bring continued warm weather for Friday in Central Florida.
As the front approaches, showers should break out Friday night across the Orlando area. The front will stall across Central Florida keeping things a bit unsettled for the weekend. This does not look like a washout if you are headed to the parks, just scattered showers. There should be some breaks of sun on Saturday and Sunday as well.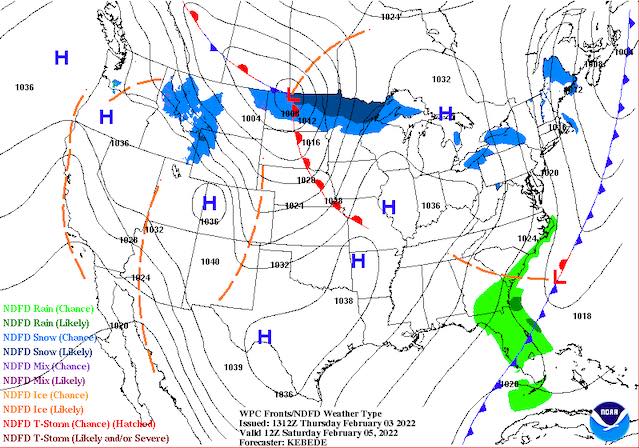 Weak low pressure will develop just off the Florida coast on Monday bringing clouds to the Orlando area. Right now it looks like showers from this low should stay confined to the coast, but I will keep an eye on that through the weekend.
Official KtP Weather Forecast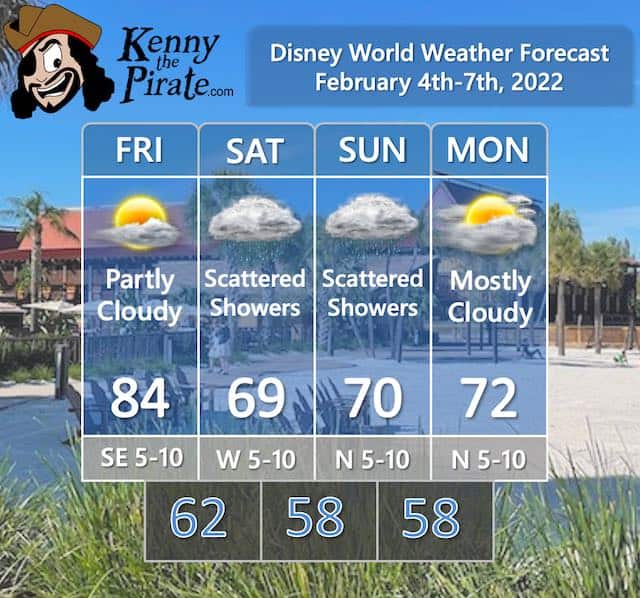 No severe weather is expected through the forecast period. The showers expected Friday night and this weekend could have an isolated thunderstorm. While any thunderstorm can produce gusty winds, frequent lightning, and heavy downpours, any thunderstorms that would develop Friday are expected to remain below severe criteria.
Flight Impacts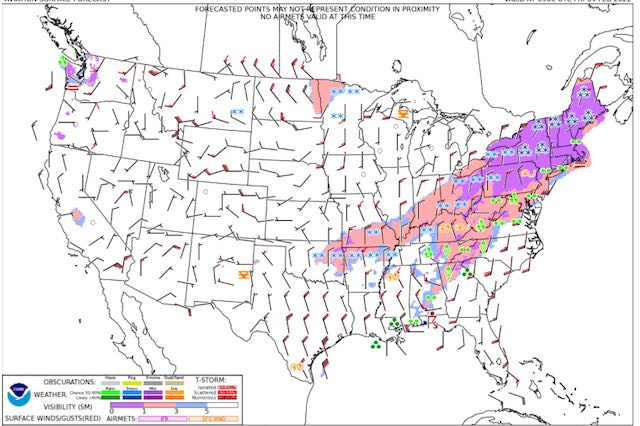 I added this category to point out any large-scale impacts on flights getting to and from Orlando. The struggles and impacts on the airline industry in the wake of the pandemic leading to flight cancellations have been well-documented. I'm focusing on the weather impacts.
Today (Friday) we continue to experience delays in the Ohio Valley and Northeast like we saw in the Midwest. Above is the NOAA forecast for potential flight impacts for Friday. You can see this storm affects a large portion of the country. Be sure to regularly check your flight status. Weather in Orlando should not impact flights this weekend, but make sure you check on your return flight if you are headed to the affected areas on the map.
A Look Ahead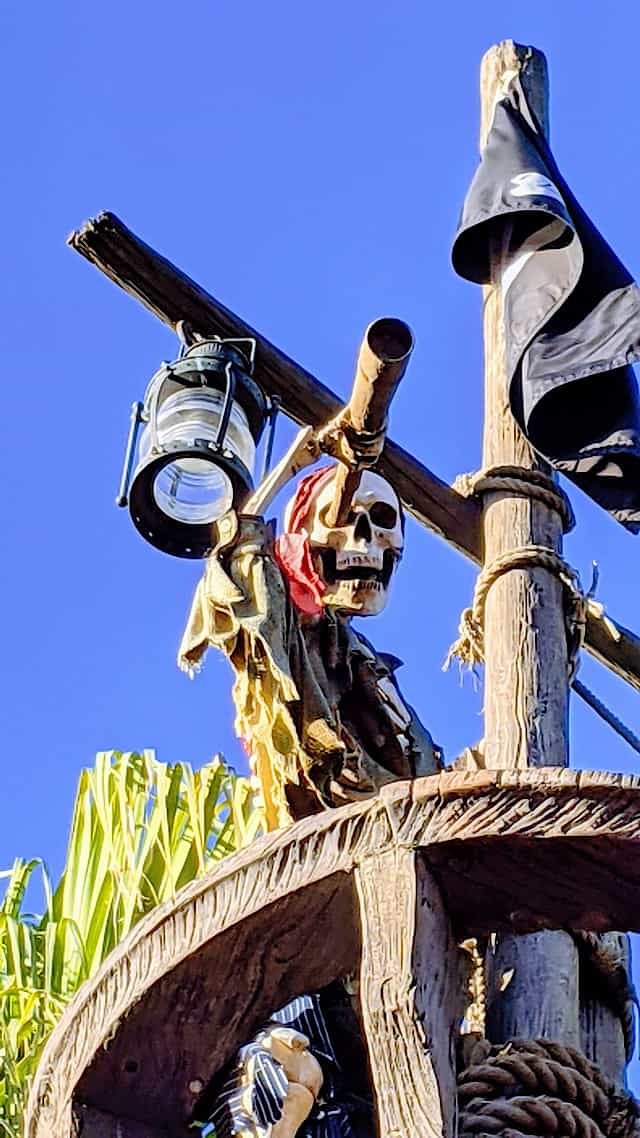 An early look at next week beyond the forecast graphic posted above shows another system that will pass through the Southeast U.S. and likely keep scattered showers in the forecast.
Are you headed to Disney World this week? Has this big winter storm affected your travel plans to or from Disney? Let us know in the comments below or on Facebook!