Attractions and even theme parks temporarily close for various reasons. See why a Disney water park is closed just after reopening.
Typhoon Lagoon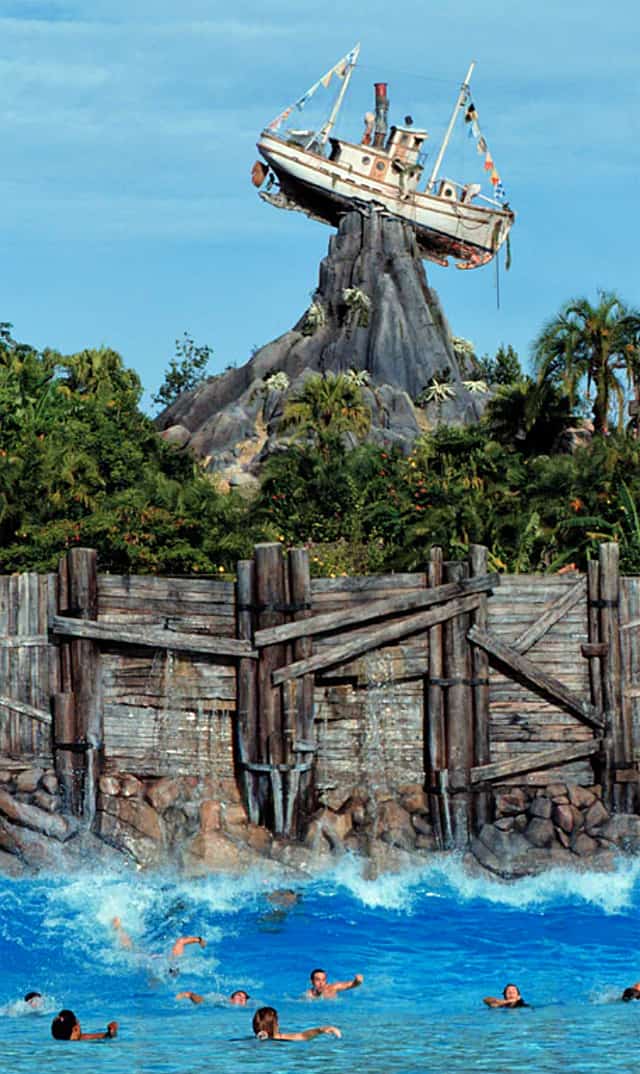 Just a few days ago, Disney confirmed the reopening of Typhoon Lagoon on January 2, 2022. Typhoon Lagoon has a cool beach vibe. Here, guests enjoy a tropical paradise hit by a typhoon. The theme is well executed and will make you feel like you're spending the day at the beach! Typhoon Lagoon has one of the largest surf pools in the world. You can even take surfing lessons here!
TYPHOON LAGOON REOPENED JANUARY 2, 2022 FOR THE FIRT TIME SINCE DISNEY WORLD RE-OPENED IN 2020!
Yesterday, we shared Stitch is meeting at Typhoon Lagoon! I (Susan) love seeing character meets returning.
Blizzard Beach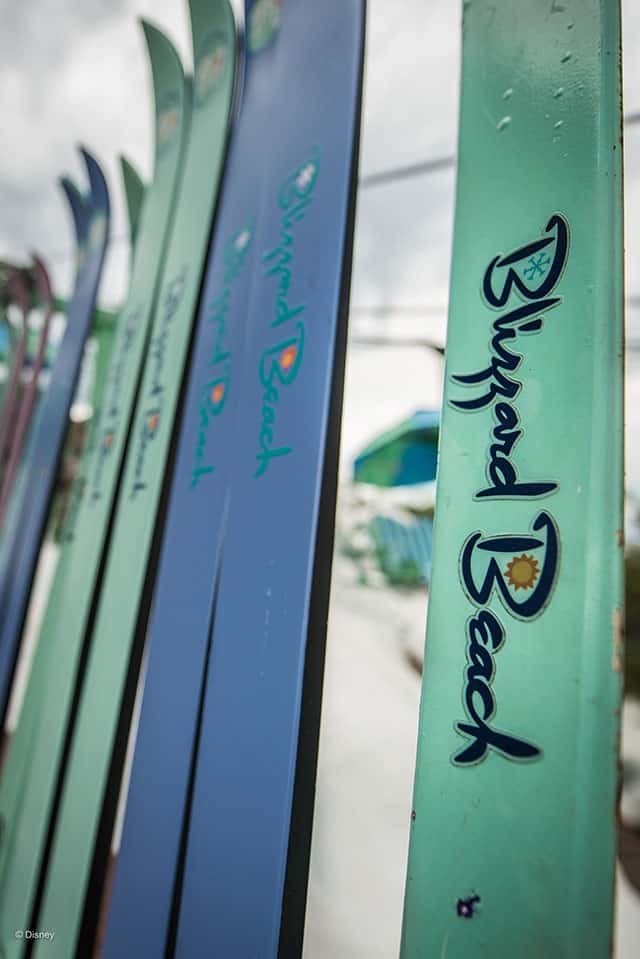 Blizzard Beach theming brings guests to the remnants of a ski resort that was hastily built during a freak snowstorm in Central Florida. Afterwards, everything soon melted when the weather went back to normal.
Disney's Blizzard Beach water park is closed for refurbishment.
However, the "ice" is left for water park goers! The chairlift fits into the theming perfectly and saves walking up and down flights of stairs repeatedly. Plus, it's an attraction on its own!
Temporary Closure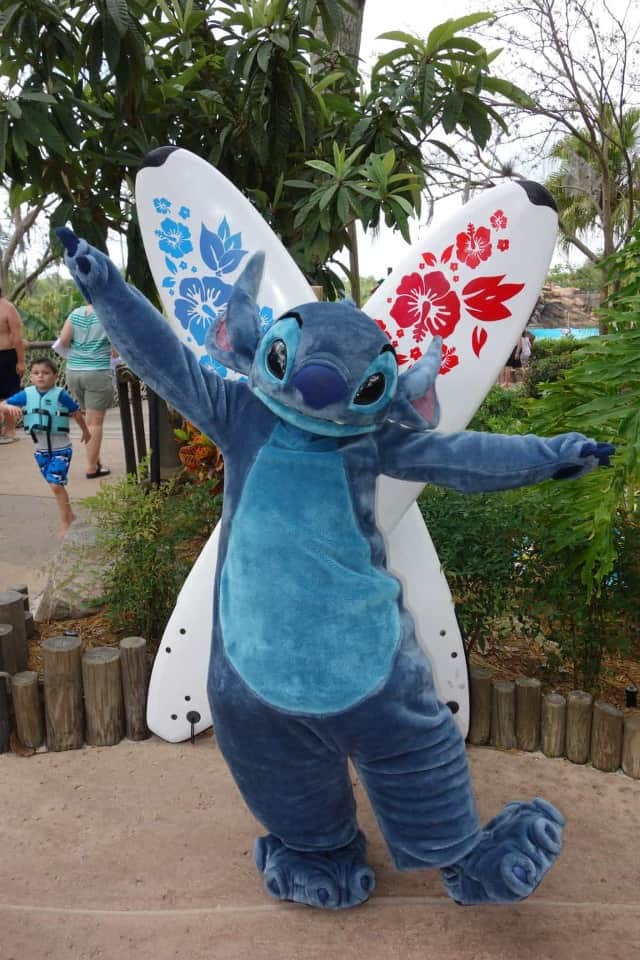 Today's Orlando forecasts calls for temperatures in the 50's and 60's. When Blizzard Beach calls for "Frosty Fun for the Whole Family" they aren't kidding! When Disney decided whether or not to close a water park, they look at temperatures.
Typically, Disney closes water parks when the temperature falls below 70. After all, who wants to slide and swim wet and cold? Due to low-temperature forecasts today, Typhoon Lagoon is closed.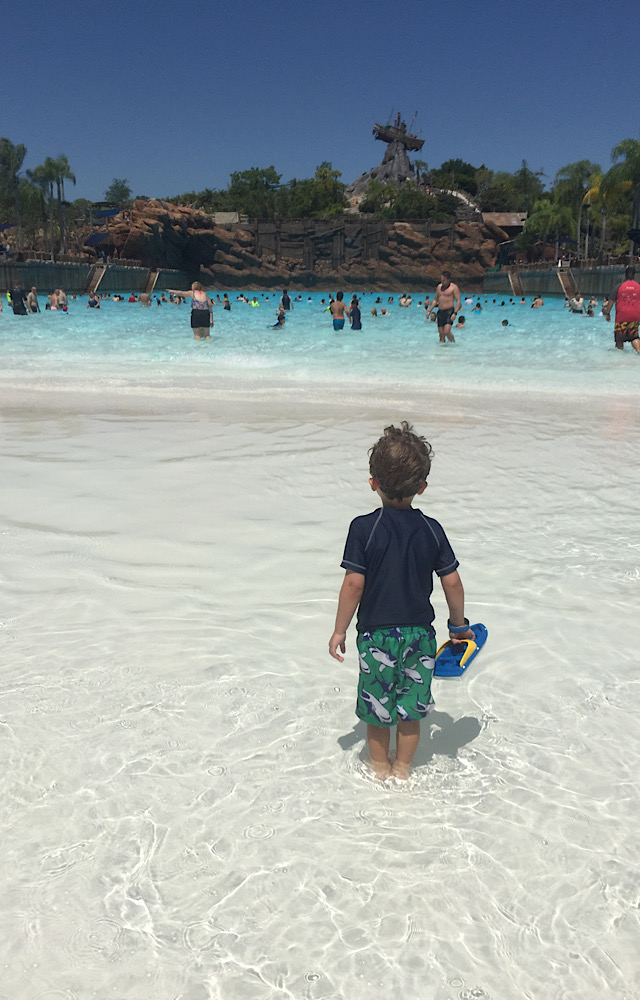 For water park visits, check the morning temperature before heading out!
DUE TO LOW TEMPERATURES, TYPHOON LAGOON IS CLOSED TODAY.
What are your thoughts on Disney World's water parks closing for cooler weather? Will the dropping temperatures affect your Disney plans? Please share your comments below or continue the discussion on our KtP Facebook Crew page.