Will weather impact your plans this week in Disney World? We have one system to watch in this week leading up to Christmas that could bring some severe weather. Get the details on rain chances this week and what the weather will be like Christmas Day.
Holiday Season Changes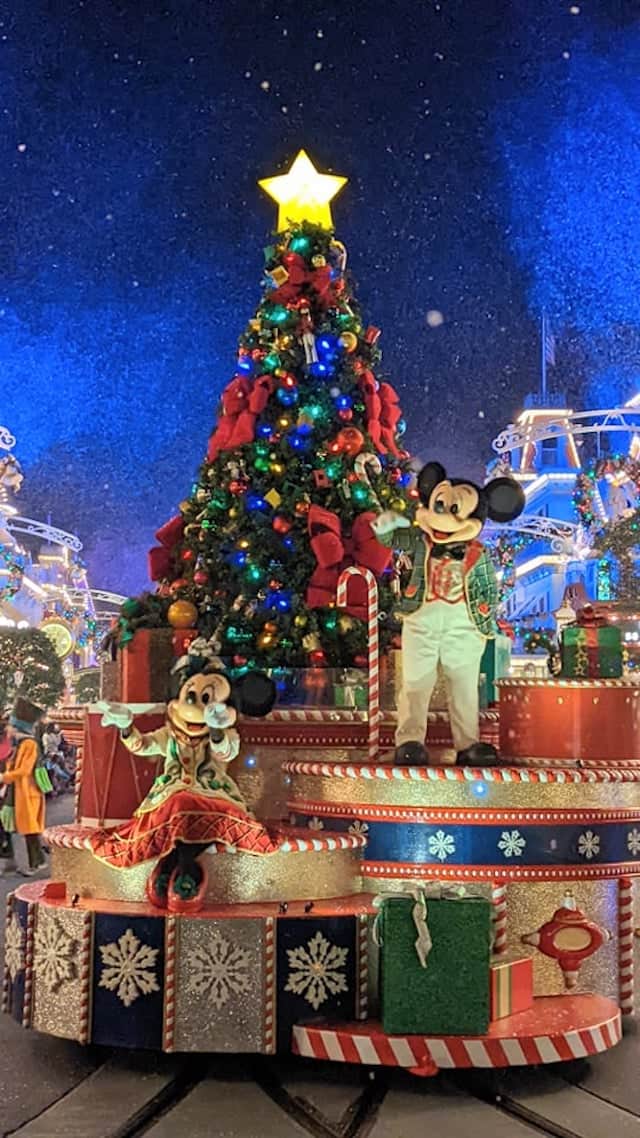 Crowds will be on the increase this week as we head towards Disney World's traditionally very busy holiday season. In anticipation of this, we saw Disney make some adjustments to Genie+ offerings and early entry process. With heavy crowds expected, resort guests will want to take advantage of this added opportunity.
While we can't avoid the crowds this week, will the weather at least cooperate?
Weather Forecast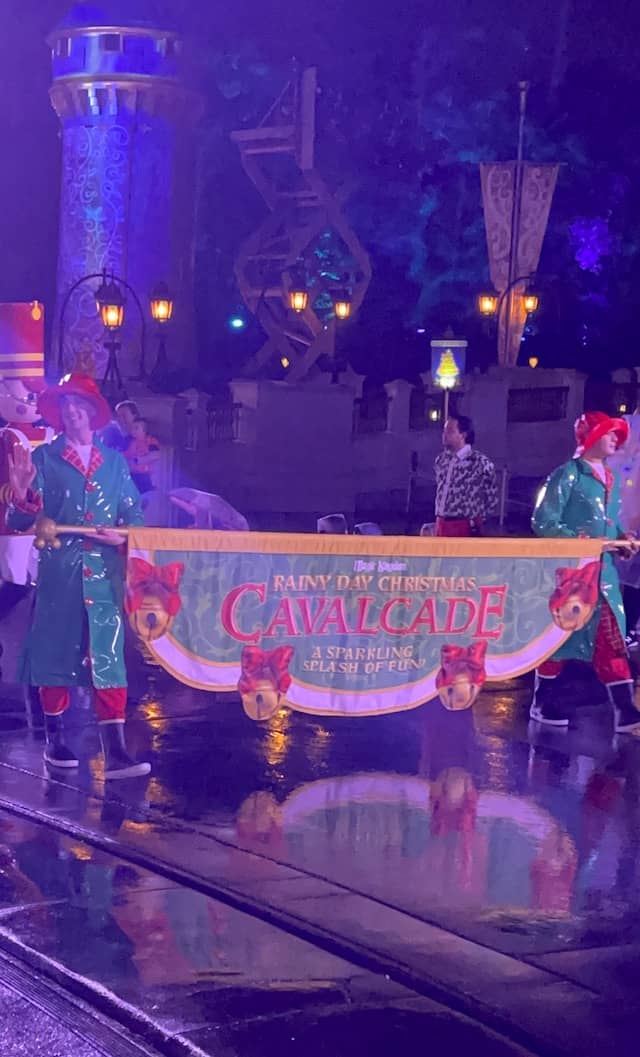 The overall theme of the weather this week is that things will improve as we head towards Christmas Day.
We start out with a low pressure system coming out of the Gulf of Mexico late Monday night and Tuesday. Showers are expected to break out ahead of the system during the late afternoon and evening hours on Monday.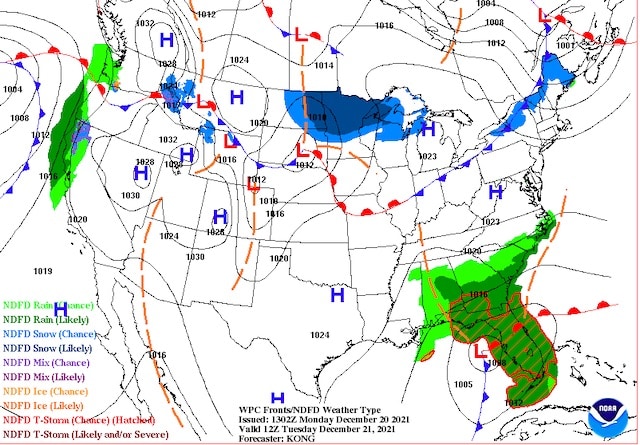 Above you can see the expected surface map for Tuesday morning at 7AM. Low pressure over the Gulf of Mexico is expected to bring the chance for showers and thunderstorms overnight Monday night and during the day Tuesday. Heavy downpours are possible.
I can tell you that while earlier computer model runs called for basically a washout Tuesday, recent runs have the rain chances more scattered in nature during the day Tuesday which is good news.
In addition, we should see some improving conditions if you are headed to the final Disney's Very Merriest After Hours event at Magic Kingdom on Tuesday night.
Severe Weather Chances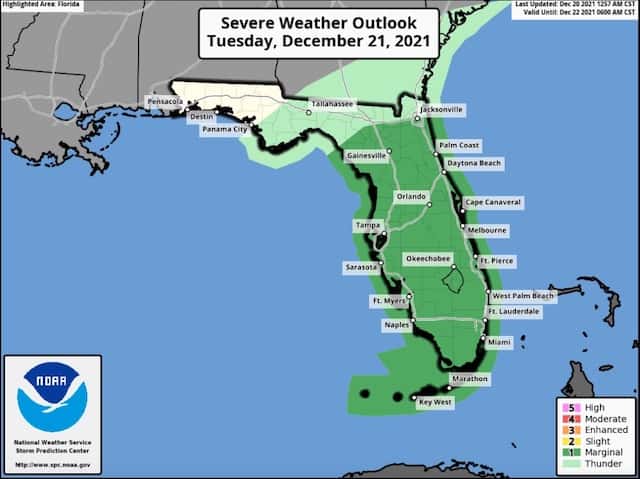 Right now the NOAA Storms Prediction Center has Central Florida in a Marginal Risk for severe weather. Late last week severe weather looked more likely but there have been some positive changes over the last few days. Severe weather looks less likely but is still possible.
The highest chances of severe weather are from overnight Monday night through Tuesday afternoon. As always, any thunderstorm can have frequent lightning and gusty winds, so make sure to take cover when directed.
Weather For The Rest Of This Week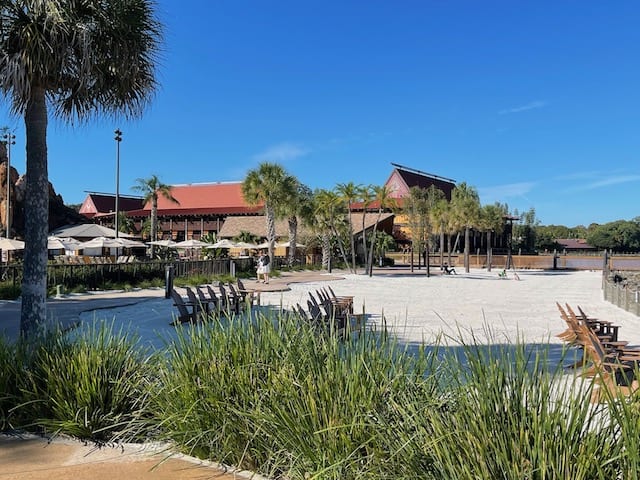 Low pressure will depart Tuesday night as winds shift out of the North and Northwest setting us up for a cooler Wednesday. High pressure will remain in control for the rest of the week and the Christmas holiday. In addition, temperatures will gradually warm up.
Here is the forecast for the rest of this week through Christmas Day:
Monday, December 20th: Showers & thunderstorms developing, becoming more widespread overnight Monday night, High 75. Winds WNW 5-10mph.
Tuesday, December 21st: Scattered showers & thunderstorms (some potentially severe), breezy, High 76. Winds SW 10-20mph.
Wednesday, December 22nd: Partly cloudy and cooler, breezy, High 66. Winds WNW 10-20mph.
Thursday, December 23rd: Sunny, High 68. Winds N 10-15mph.
Friday, December 24th: Sunny and warmer, High 75. Winds SE 5-10mph
Christmas Day: Sunny, High 80. Winds SSW 10-15mph
Behind our system on Tuesday, low temperatures on Wednesday and Thursday morning will be in the upper 40's in Central FL so plan accordingly if you have early plans. You might want a sweatshirt for the After Hours event Tuesday night as well!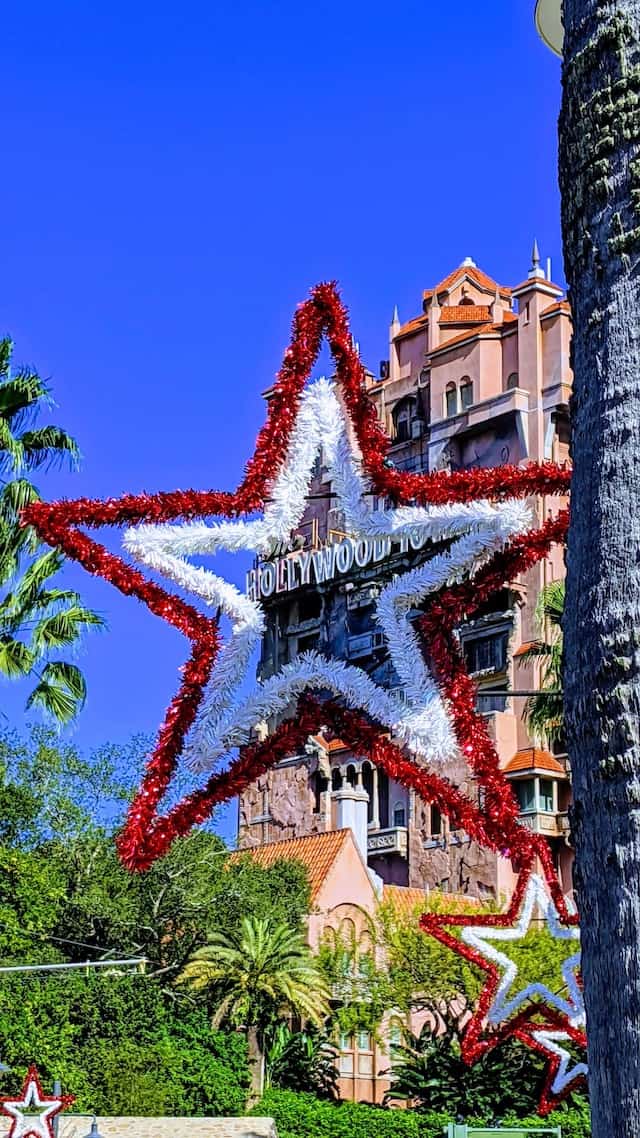 Overall after a bumpy start this week should turn out great weatherwise for the Christmas Holiday. Enjoy your time if you are headed to the parks this week! Happy Holidays!
Are you headed to Disney World this week?  What are you excited about most?  Let us know in the comments below or on Facebook!