Fans of the Main Street Electrical Parade might want to take note! Could we be seeing this fan favorite parade return to Disney?
Main Street Electrical Parade
The Main Street Electrical Parade featured floats, live performers and tons of twinkling lights and music. It originally debuted in Disneyland and has been seen in other Disney parks, including Walt Disney World.
The parade was a longtime favorite for many guests and I (Maggie) have fond memories of seeing it at Walt Disney World as a little girl with my family.
Electrical Water Pageant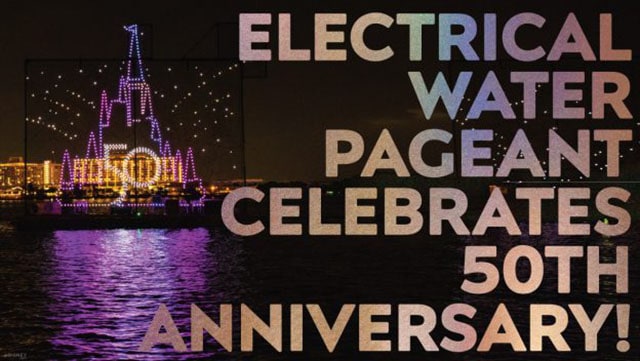 Just yesterday, the Electrical Water Pageant celebrated its 50th anniversary. The show debuted fifty years ago on "Dedication Day" since the opening of Walt Disney World.
Per Disney Parks Blog, Disney Legend, Bob Jani was trying to think of something to do with the pitch-black skies of Bay Lake. The Electrical Water Pageant was his answer and it would go on to serve as the inspiration for what else, the Main Street Electrical Parade!
This show returned to the delight of many guests not too long ago and can be seen each night along the water of the Magic Kingdom. Be sure to look out for the special additions to the show marking Disney's 50th anniversary.
Could this fan favorite parade be returning?
Today, Disney's Tik Tok released a big tease to all of their followers. The tease includes a brightly colored snail float leaving a warehouse accompanied by fun and lively music. It ends with nothing else, but the words, "To Be Continued…"
All we know is that thousands of sparkling lights are waiting for us at Disneyland and more information is expected real soon!
This is so exciting for guests of Disneyland and what about Walt Disney World? Could we also see something big returning to the Magic Kingdom too? Only time will tell and either way, I cannot wait to see more of those sparkling lights!
What do you think of Disney's tease of the Main Street Electrical Parade? Do you think it is returning to the parks? Do you want to see something return to Walt Disney World too? Tell us about it in the comments below or on our Facebook page.