Disney has debuted two new nighttime spectaculars, and there is a lot to be excited about in Walt Disney World right now! If you're hoping to catch Disney Enchantment or EPCOT's Harmonious via livestream on social media, you're out of luck. Here's why.
Disney Enchantment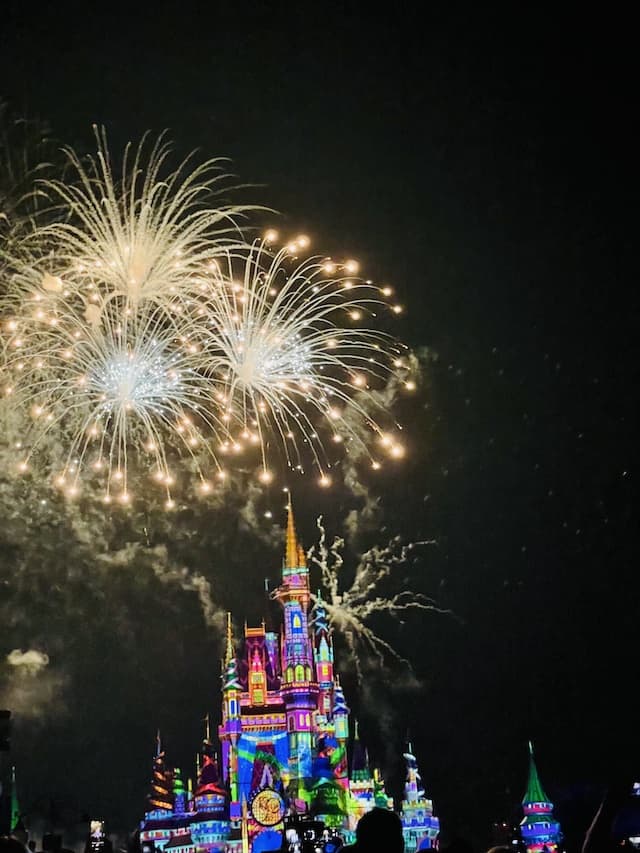 Magic Kingdom's newest nighttime spectacular, Disney Enchantment, debuted October 1, 2021: the 50th anniversary of Walt Disney World.
Disney Parks Blog shares, "In 'Disney Enchantment', you're inspired to believe in magic, with captivating Disney music, enhanced lighting, and immersive projection effects that extend- for the first time- from Cinderella Castle down Main Street, USA."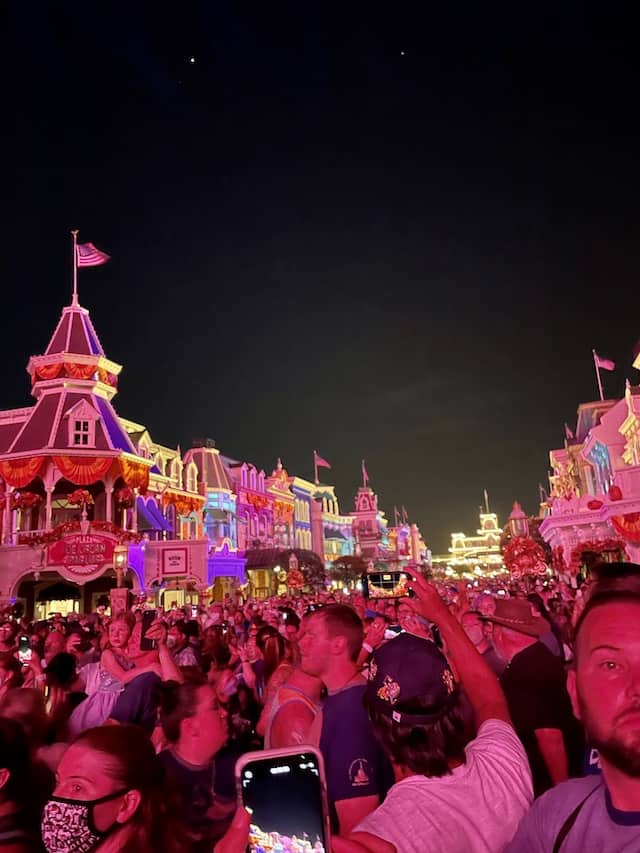 "The evening extravaganza features stunning fireworks as well as an emotional original song, entitled 'You Are the Magic,' by eight-time GRAMMY- winner and former Walt Disney World Cast Member, Philip Lawrence."
"This one-of-a-kind show features characters, moments and music from dozens of Disney and Pixar animated films. It takes you beyond the ordinary to a land of magic, where we're swept up in a world of wonder filled with friendship, love and fun. Through it all we'll discover we only have to look within to find the power to believe and make dreams come true, because the magic was inside us all along!"
Harmonious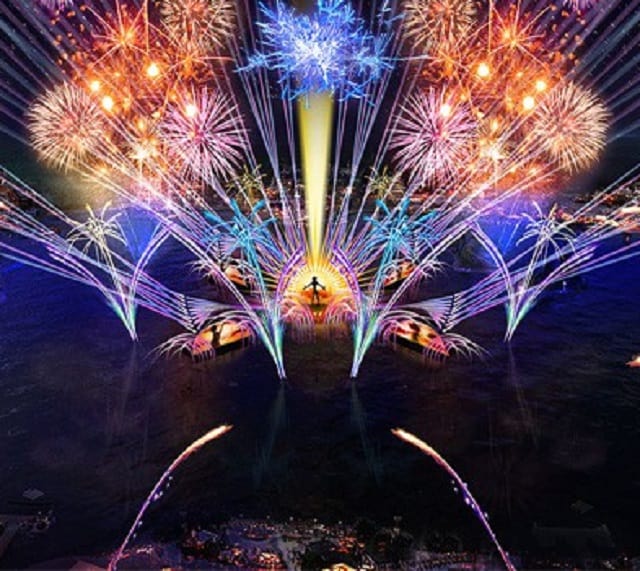 Harmonious is EPCOT's newest nighttime show, and it certainly is spectacular!
Disney Parks Blog shares"EPCOT Guests gathering on the shores of World Showcase Lagoon are treated to a magnificent cultural symphony, dramatizing the unifying power of story and song."
This musical journey includes 240 artists from all parts of our globe and includes songs from "Moana," "Hercules," "The Lion King," "The Princess and the Frog," "Coco," "Brave," "Mulan," "The Jungle Book," "Aladdin," and "The Hunchback of Notre Dame."
So what's going on with livestreams?
Our friends over at Streaming the Magic have been encountering some problems when attempting to livestream Enchantment and Harmonious on Facebook.
The livestreams have been abruptly ending midstream. They took to Facebook to share the following update.
Important update regarding Universal Music Group & their copyright claims. If you've been watching our live streams the last couple of nights, or other Disney Vloggers' streams, you might have noticed our streams of Harmonious & Enchantment abruptly ending mid-stream.
This is because a portion of the show had music that is controlled by Universal Music Group. UMG can claim any portion or all of our video even if a two hour live stream has 20 seconds of their song. What would normally happen in the past, is if a company made a copyright claim, they'd simply earn all or a portion of revenue the video might have earned through ads.
But for some reason, Streaming these new shows are resulting in the entire live stream being taken down or muted. We hope this gets resolved in a similar fashion that we've been used to but until then, we can no longer live stream Disney Parks Harmonious or Enchantment. Thank you for your understanding.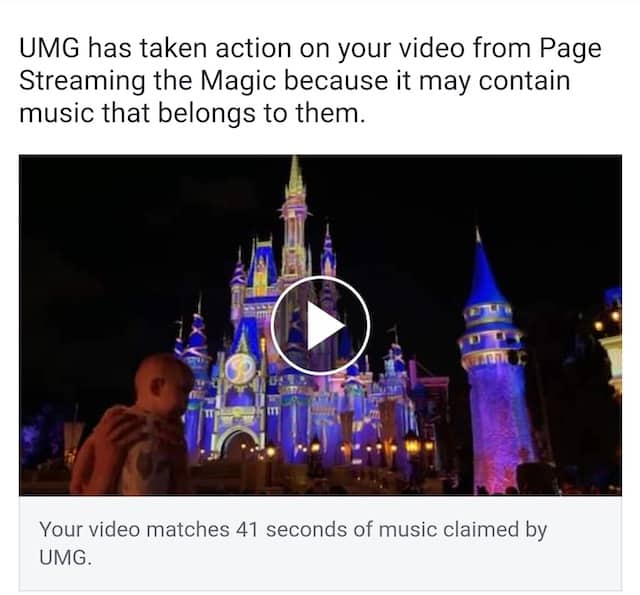 Universal Music Publishing Group is a leading global music publisher, and they have had an ongoing agreement with the Disney Music group about Disney's full catalog of music.
Universal Music Publishing Group has been putting a stop to all livestreams of both nighttime spectaculars, since at least a portion of the show contains music owned by Universal Music Publishing Group.
Copyright infringements are not new, but as Streaming the Magic stated, this is the first time the livestreams have been "taken down or muted."
Are you missing the opportunity to watch Enchantment or Harmonious via livestream? Let us know in the comments below, or tell us on Facebook.