If you're looking for some fun keepsakes from your Disney vacation, you might enjoy collecting pressed pennies.  Here's everything you need to know about collecting pressed pennies in Disney World!
What are pressed pennies?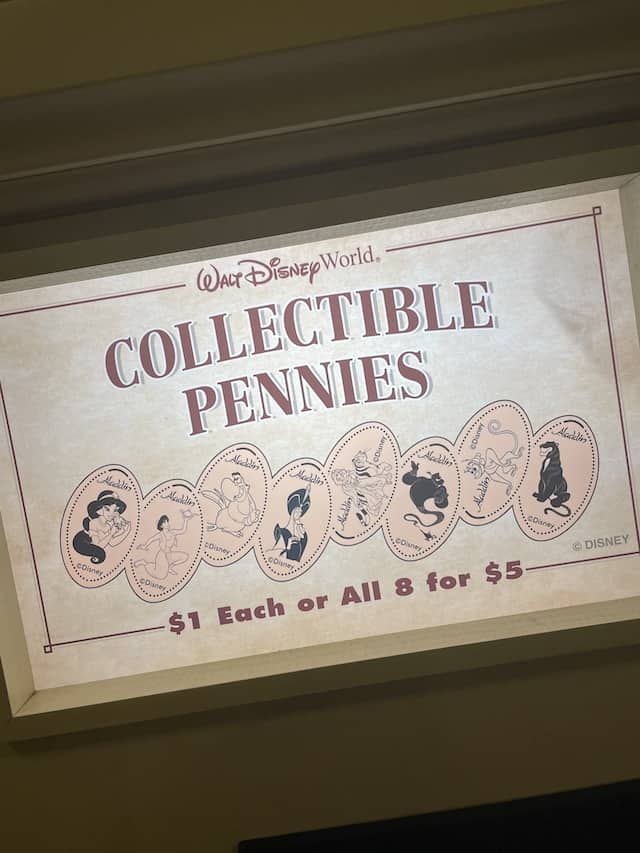 Pressed pennies are so much fun! I remember being a child and being absolutely enthralled by these machines that take a penny, flatten it, and reprint an image on it.
Pressed pennies are actual pennies that are placed into a special mold and flattened and then stamped with a new imprint.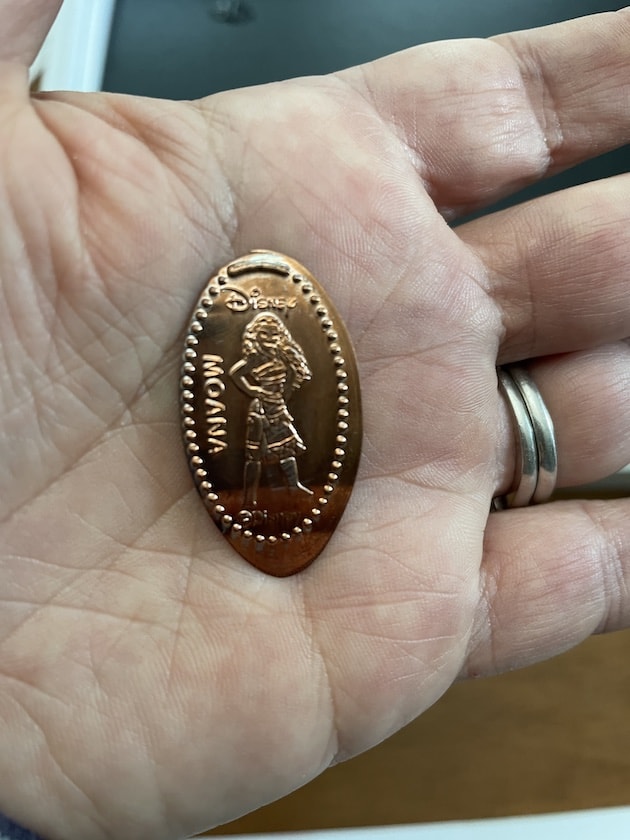 For more than a century, coin presses have been delighting children and adults alike with their "magic." They are a fun, cost effective way to remember a new place you've visited!
Pressed pennies cost anywhere between .50 to $1.00, plus the penny. There are also pressed quarters available, which cost .75 to $1.00, plus the quarter.
The best pennies to use for pressing are from 1982 or earlier, as these are made from 95% copper. These pennies come out better than pennies produced after 1982.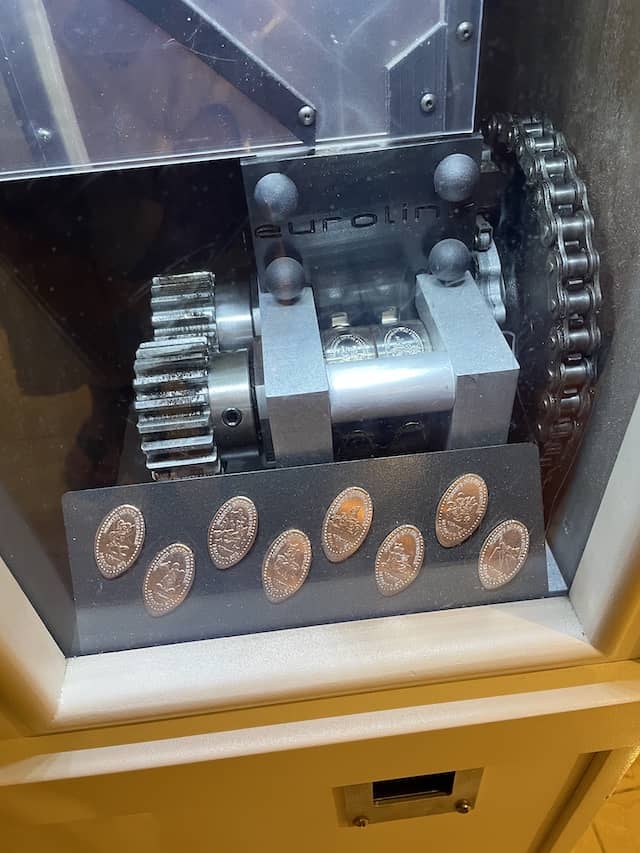 There are two types of pressed penny machines in Walt Disney World. There are a few classic, hand-cranked presses, where you pay with coins and provide the penny yourself.
However, you are more likely to find the second type: the newer digital presses where you pay with dollar bills, card or your smartphone. Disney will provide the penny for you. Most of the digital press machines accept VISA, Mastercard, American Express, Discover, Apple Pay, Samsung Pay and Google Pay. 
Where to find pressed penny machines in Disney World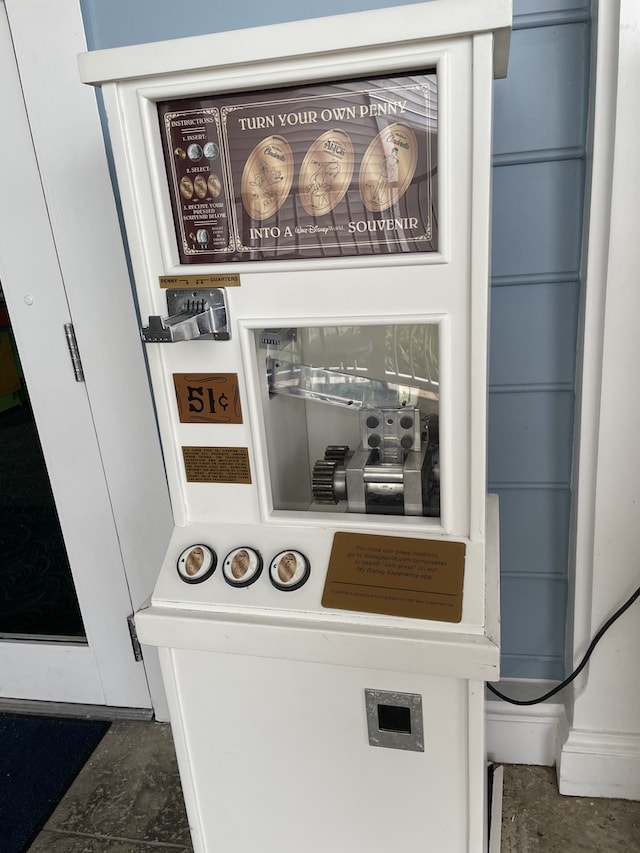 Walt Disney World has pressed penny machines around every corner! You won't have to walk far to hunt these down.
Every resort has at least one pressed penny machine in it, but most have several. The Theme Parks all have pressed penny machines scattered around throughout the parks.
Many popular rides have pressed penny machines near them, which make for a great keepsake after a first ride!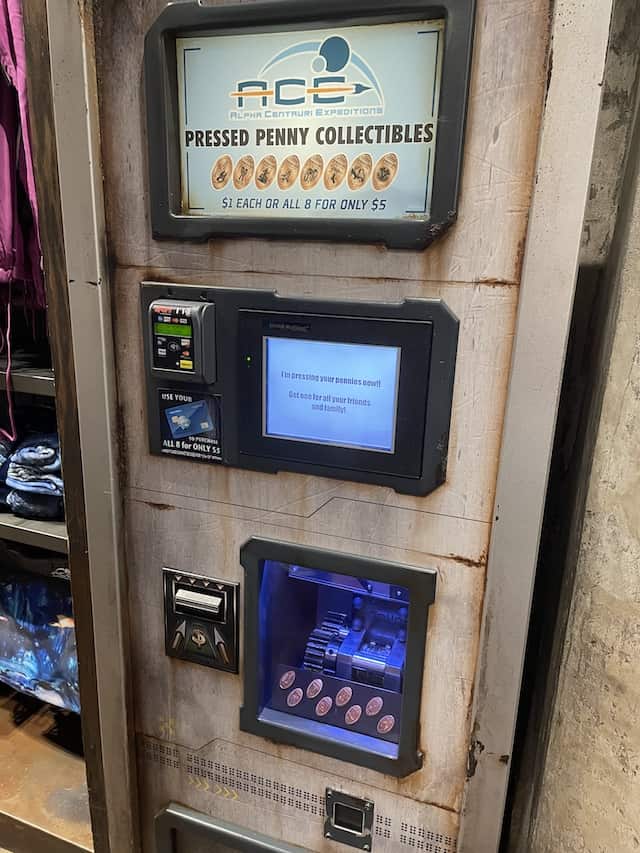 You'll also find pressed penny machines at Disney's Blizzard Beach, Disney's Typhoon Lagoon, Disney Springs, ESPN Wide World of Sports Complex, and more!
Be sure to check Character Locator, which gives the location of every pressed penny machine in Walt Disney World!  You can even find a listing of each of the available pennies!  Character Locator was a great resource for us as we set out to collect as many pennies as we could.  
Our experience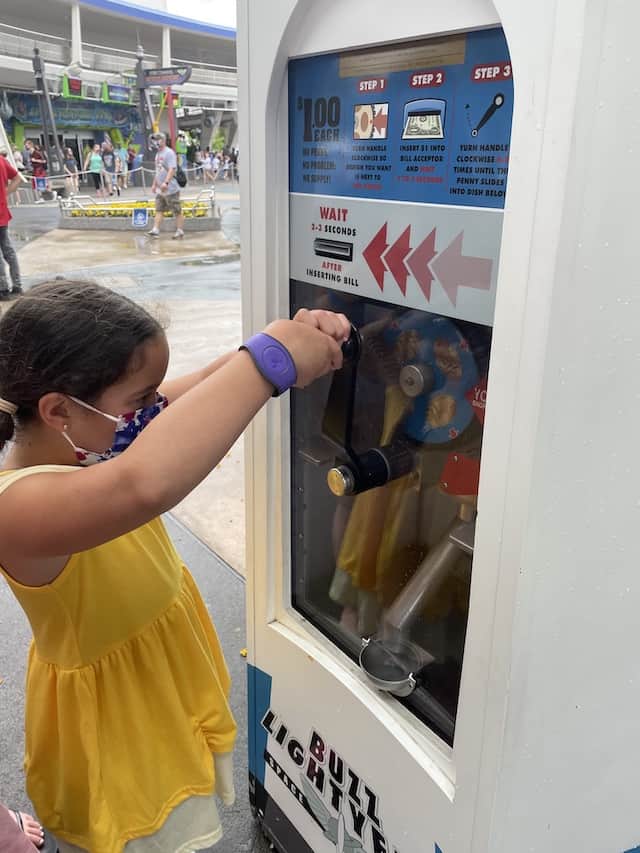 My children love pressing pennies, so we decided to start saving up our pennies and quarters as soon as we booked our Disney vacation.
We were so excited to find our first pressed penny machine of our trip! The girls inserted their pennies, chose their designs, and cranked the wheel! Unfortunately, this was the one of the few times we used our giant bag of pennies on the trip!
Most other machines we found provided the penny for you already. Many machines allowed you to pay with cash or credit card, and you hit a button to choose your design. A few machines had you pay with cash or credit card, but you still had to crank the wheel to get to your design.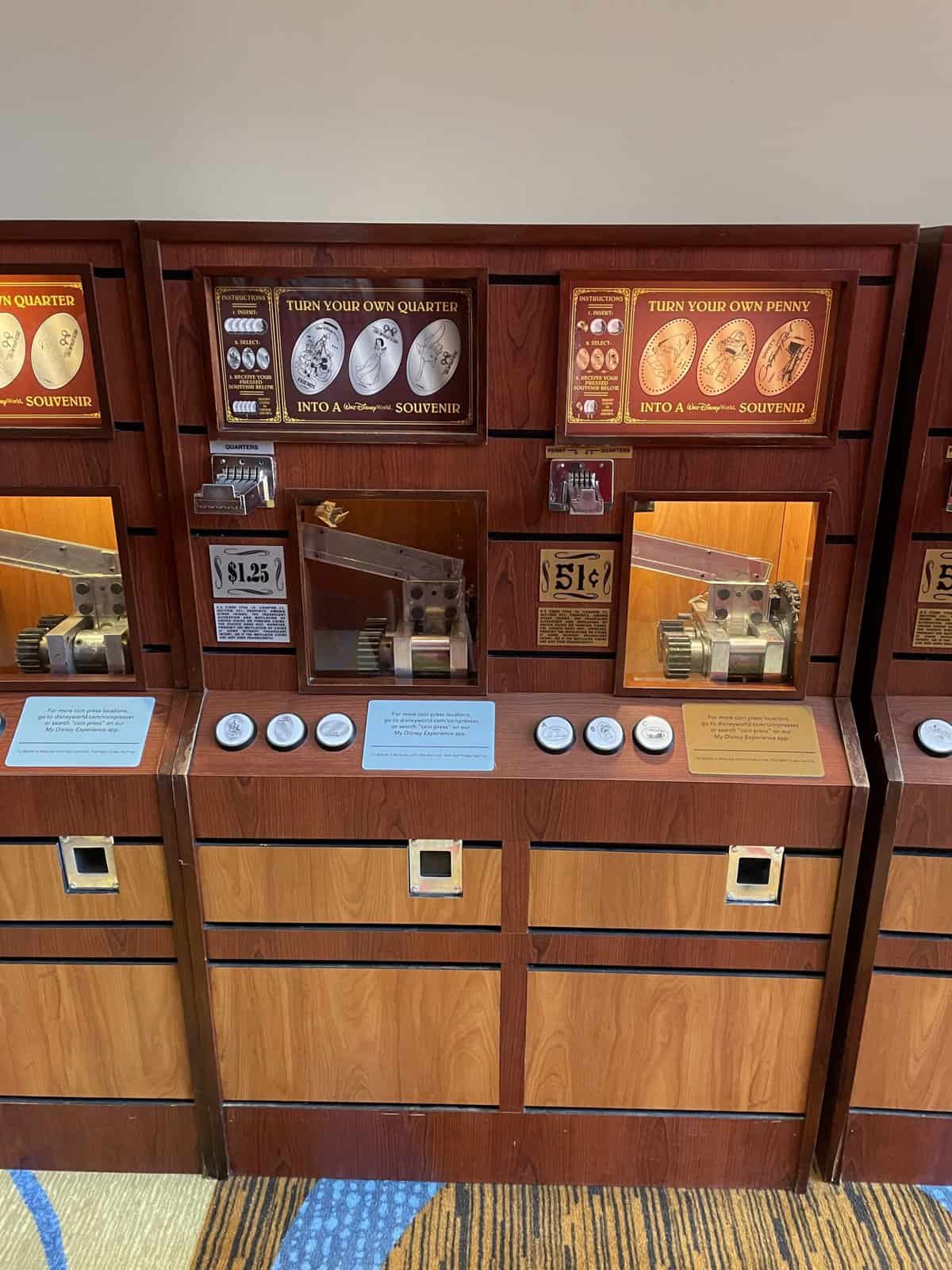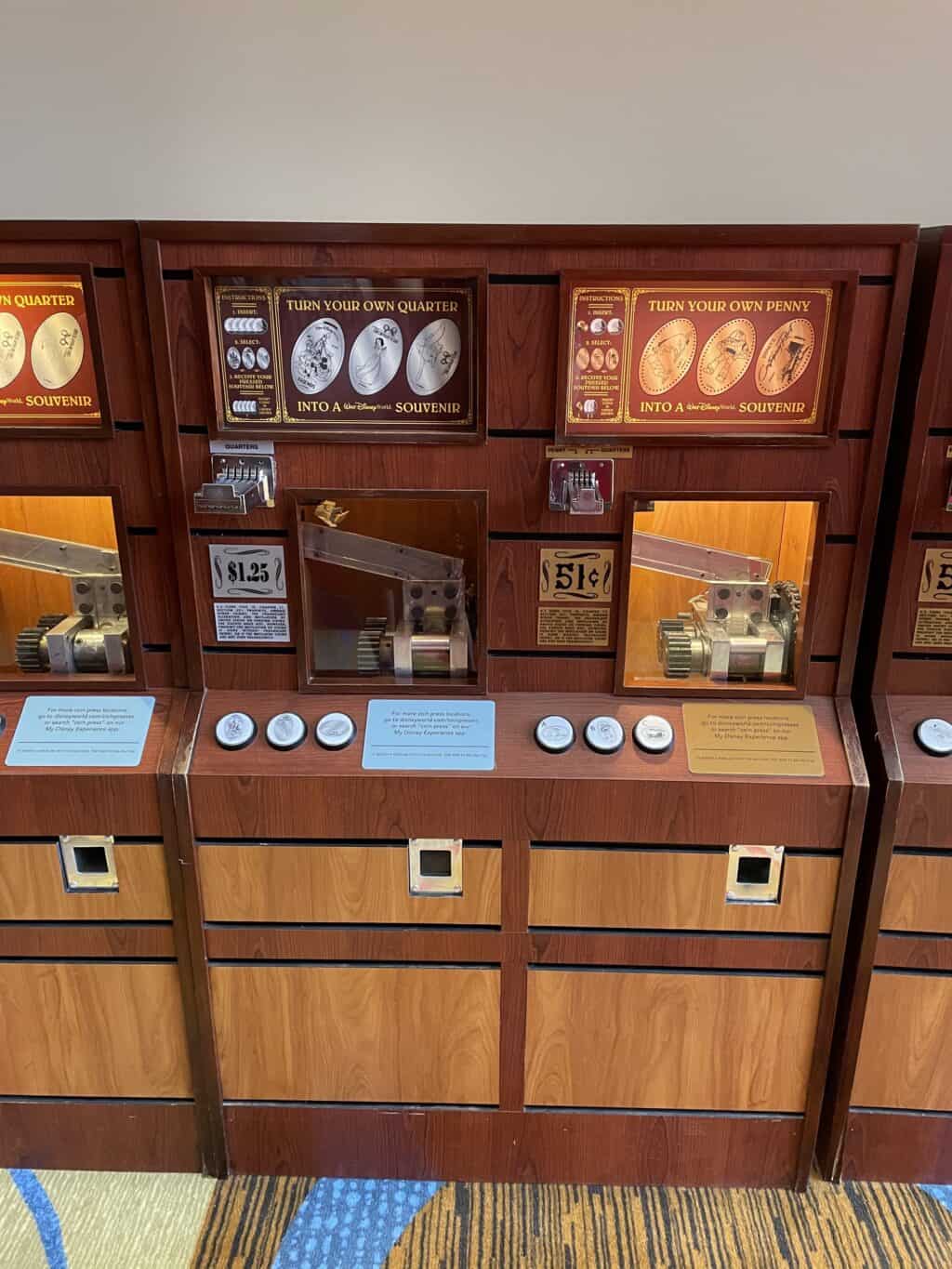 The girls preferred putting their own pennies in the most, but they were happy to at least crank the wheel.  They were a bit underwhelmed when the machine did all of the work for them. But, they were so excited with the final resulting penny!
We stopped to get pennies from every machine we happened upon, but our favorites are from our favorite family rides.
What to do with your pennies once you are home?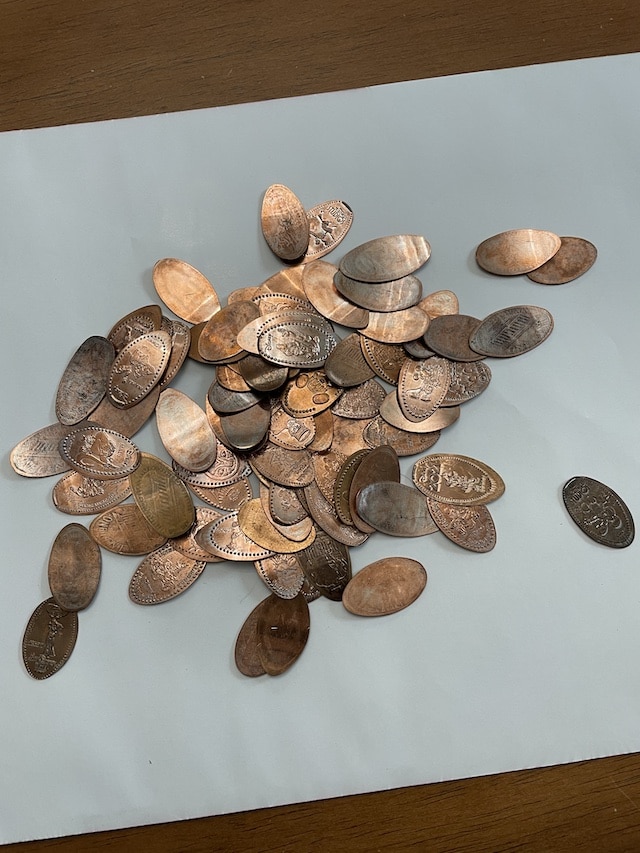 Pressed pennies make a fun keepsake, but what can you do with that pile of pennies? We decided to display ours! We made a fun display out of our pennies, which puts a smile on my face each time I pass it.
Pressed Penny Mickey Display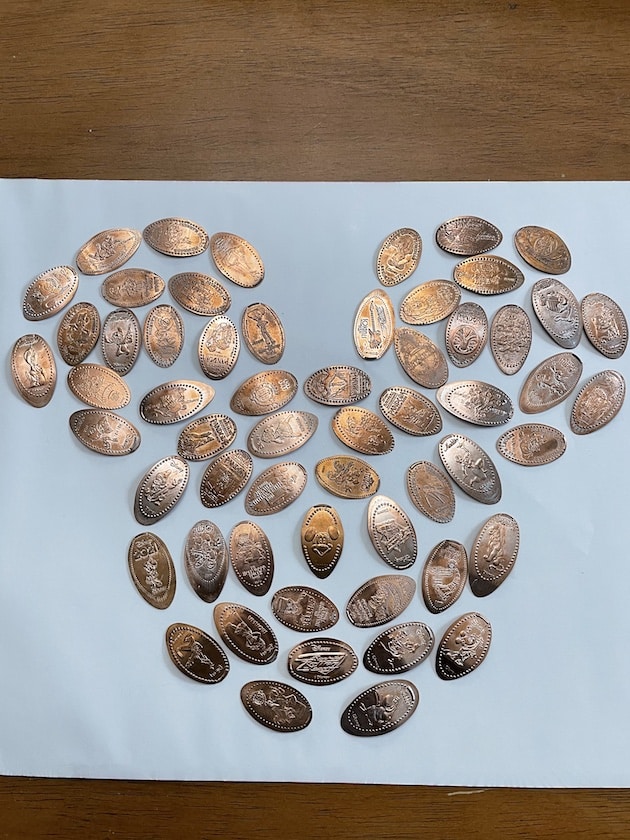 If you'd like to try making your own, it is easier than it looks!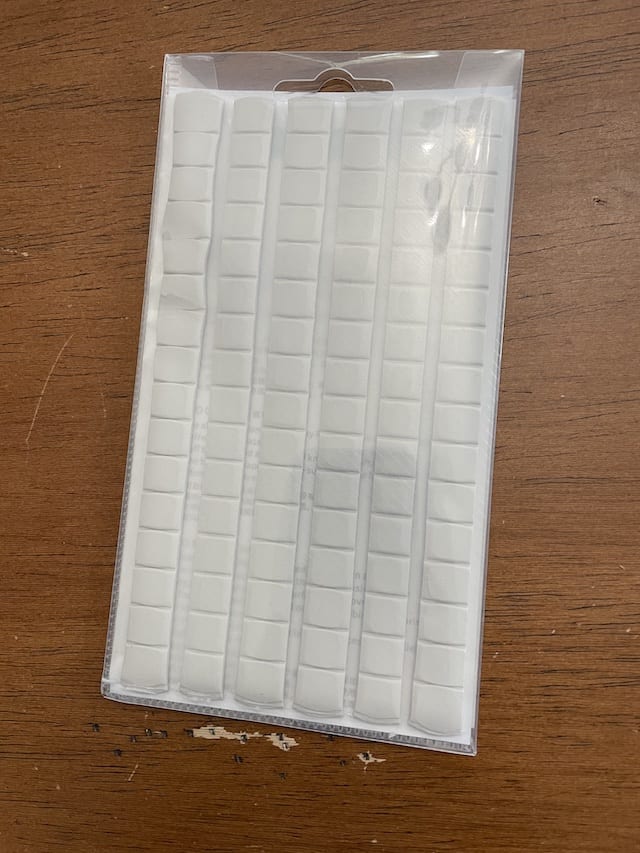 I started with a shadow box and some white tacky mounting putty. I chose white putty because I was using a white background, and that made the putty less noticable if it stuck out from behind the penny.
Place one penny in the lower center area of the paper you are mounting the pennies on to start the large Mickey head circle. Don't put the putty on the pennies yet! Save that for after you have the placement just right.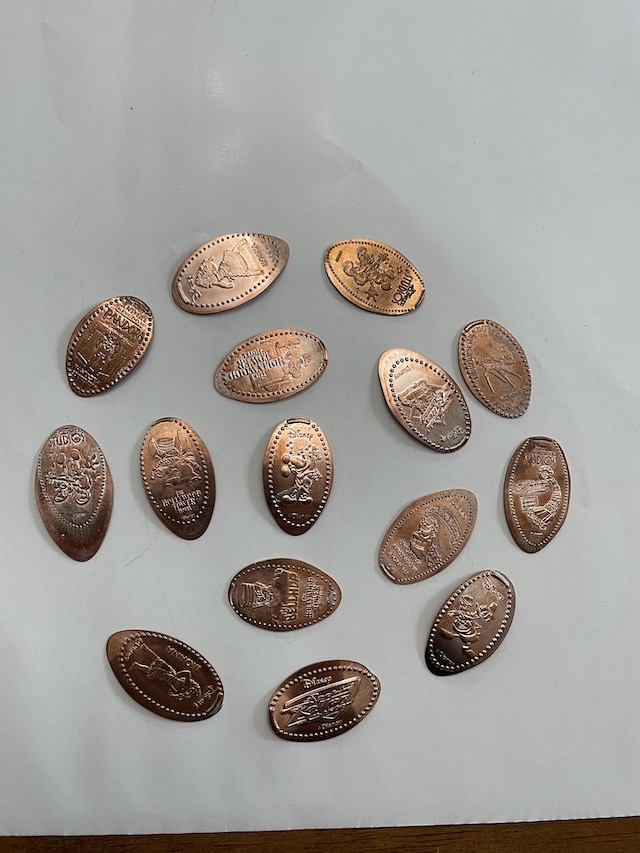 Then, place the pennies around the center one in a circle. Continue expanding out the circle to make the Mickey head as large as you want it to be.
Repeat these steps for each Mickey ear. After some trial and error, I found that it was best to use two pennies in the center for the ear.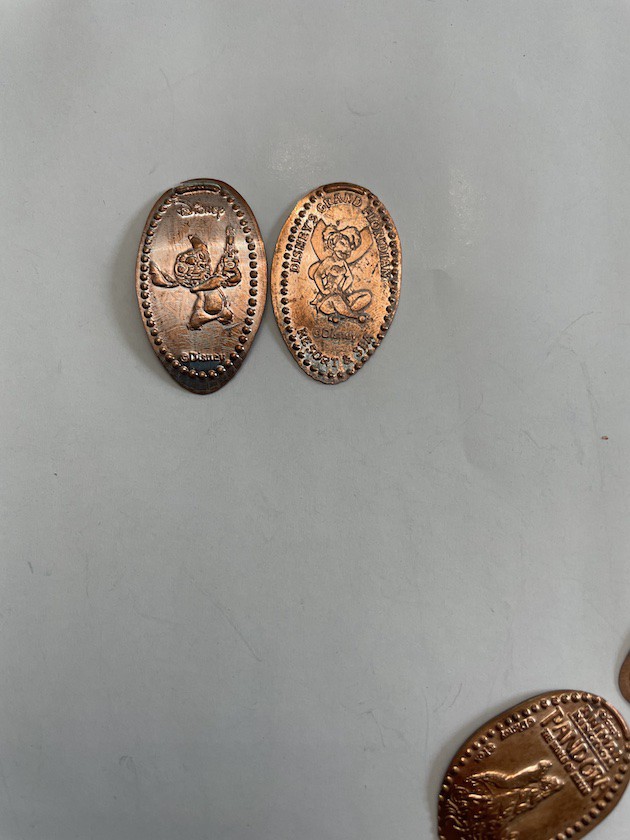 Circle the pennies around the two center pennies for as large as you want the ears to be!
After you have the placement just right, begin picking up each penny one by one and putting the tacky putty on the underside. Then place the penny down exactly where you picked it up from.
I found it was easiest to start right in the middle again and follow the same pattern I originally made. This way I made sure to put tacky putty on each penny!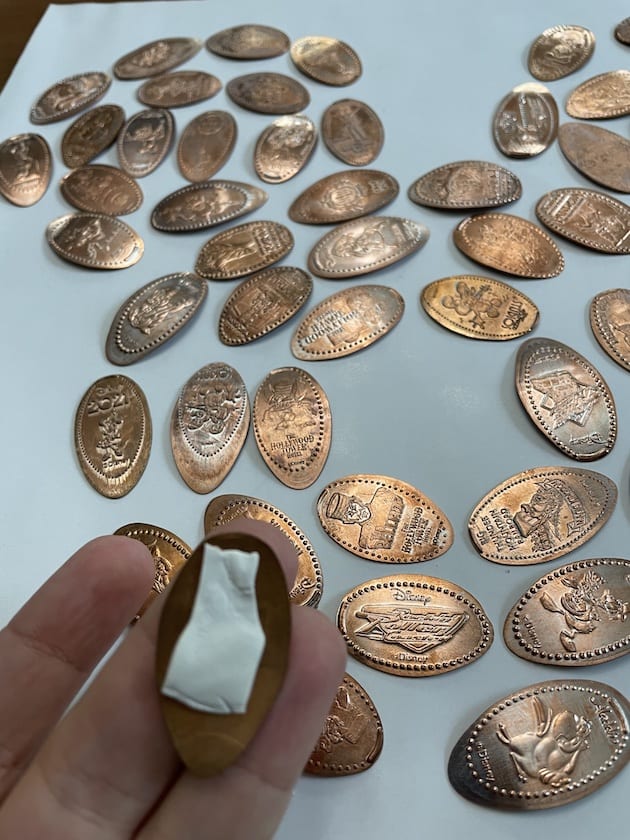 After you place the tacky putty on each penny, place the Mickey head display into the shadow box, and hang it somewhere will it will make you smile!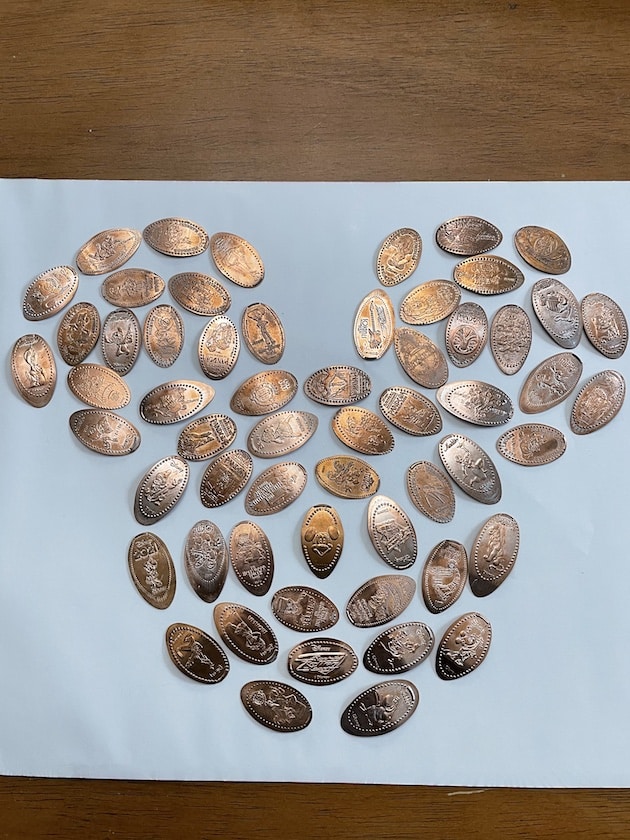 Have you ever collected pressed pennies in Walt Disney World? Let us know on Kenny the Pirate's Facebook page, or join our crew and continue the discussion!