More information just keeps coming about Annual Passes. Let us help you break down the renewal pricing and blackout dates for the new passes!
With new Annual Pass options comes new pricing and new blackout dates! Here's what we know so far!
New Passes Announced
Disney World Annual Passholders may have mixed feelings this morning about the new pass types. On the one hand, I'm ecstatic that my friends who have been waiting for more than a year can now join our AP family!

But the new passes also bring a little bit of confusion as to who gets what when as well as price increases, which we expected.
All Annual Pass types include merchandise and dining discounts and regular parking at the theme parks.
Below, I'll break down each pass type's price, renewal price, blackout dates and perks. But first, a little "mousekeeping".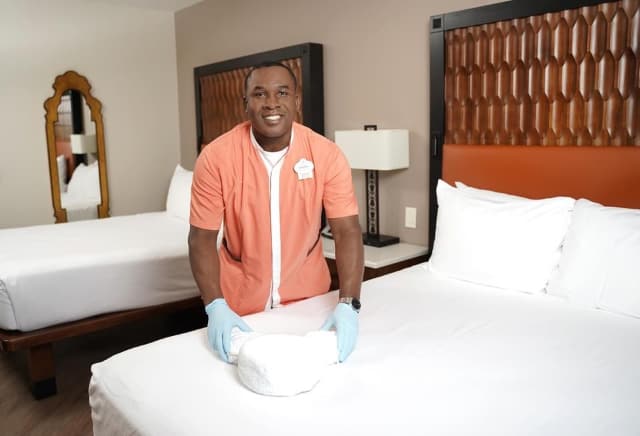 Current Passholder Info
Your existing pass will include everything it does today, even as the new pass types go into effect on September 8. Almost nothing will change until you go to renew, at which time you will select one of the above passes.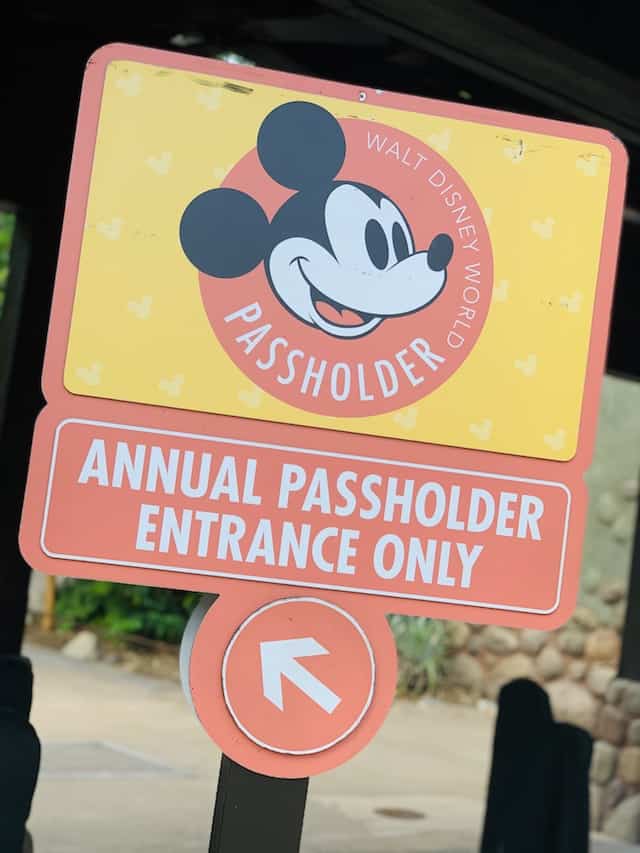 The only change for current APs on September 8, 2021 is the ability to book additional park pass reservations! Currently WDW Passholders can book 3 park pass reservations PLUS length of stay for Disney Resort Hotel stays.
After September 8, 2021 most annual passholders can book at least one addition day outside of their resort stays! See below:
Renewals and Blackout Dates
Current passholders will receive a 15% discount when they renew their Annual Pass. The add-ons for Water Parks and More ($99) and Photopass ($99) will also be discounted by 15%, making them around $85 before tax for renewals.
Disney Pixie Dust Pass
The lowest tier pass available comes with quite a lot of blackout dates! It can not be used on the weekends and during some holiday breaks. The Pixie Dust Pass will be available only to FL Residents at a price of $399 plus tax. The renewal price will be $339 plus tax. See blackout dates below, pardon my shaky drawing on these: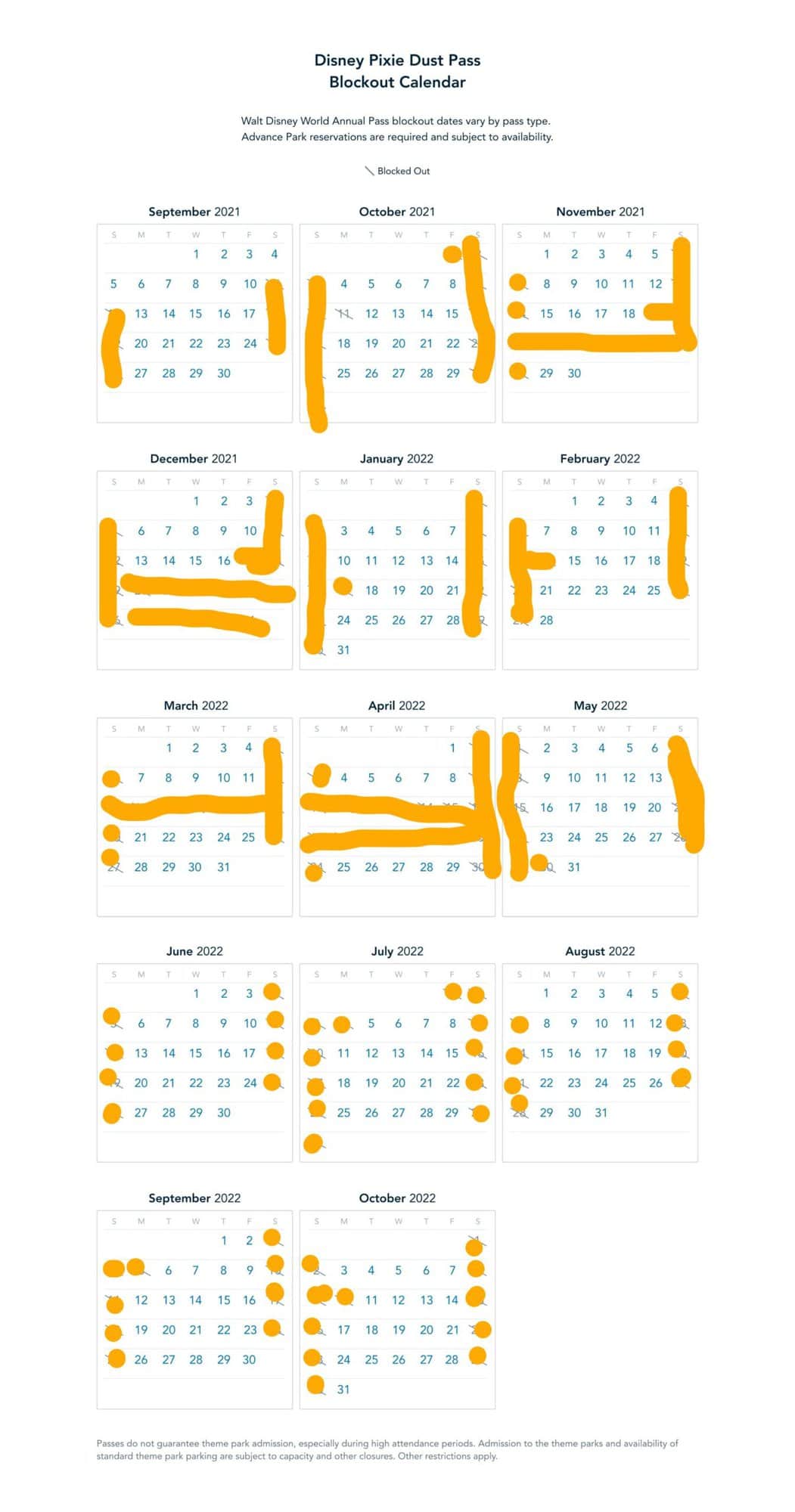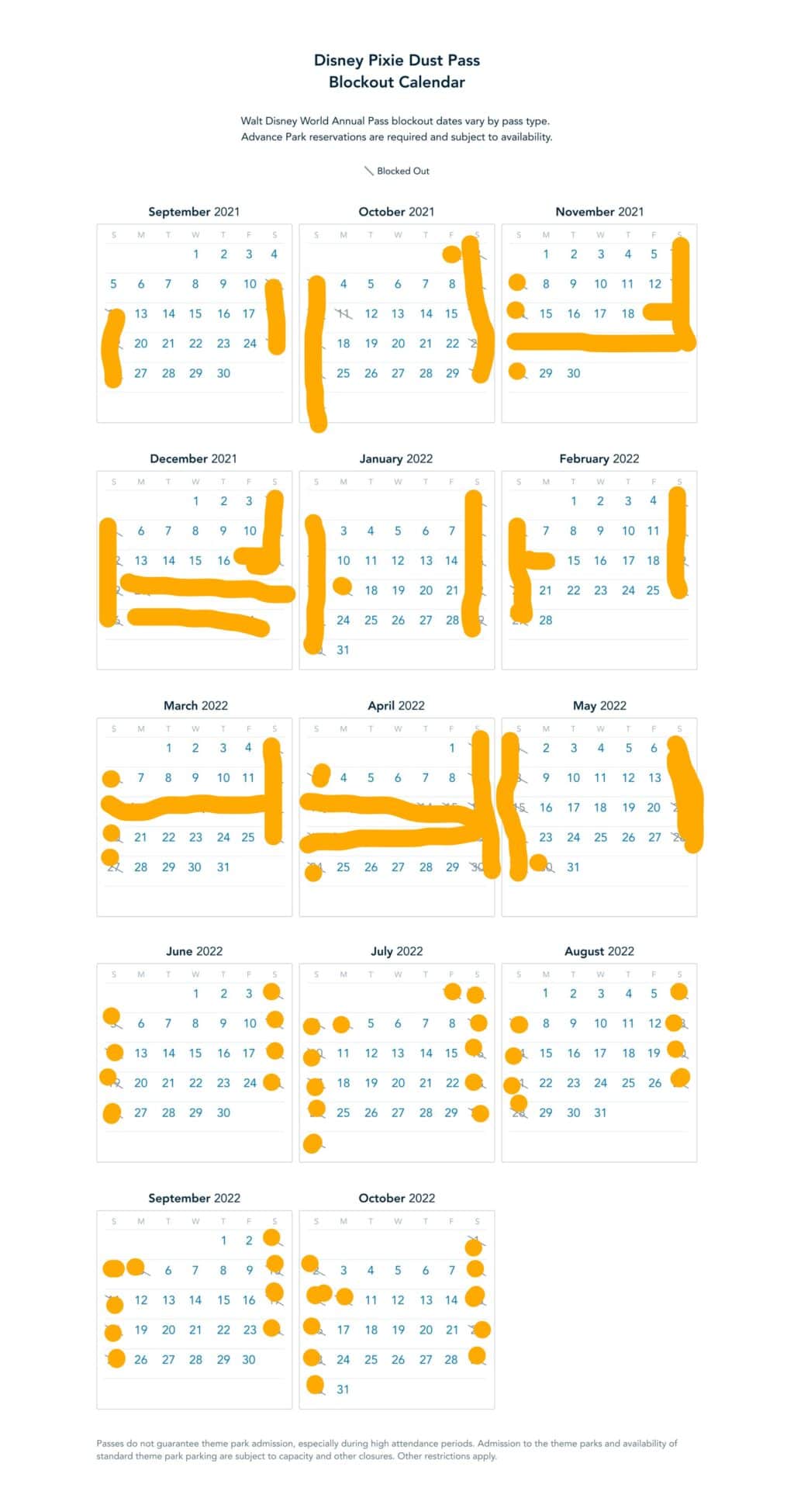 Disney Pirate Pass
The Disney Pirate pass, also only available to FL residents, will have far fewer blackout dates. The purchase price will be $699 plus tax, while the renewal will be $594 plus tax.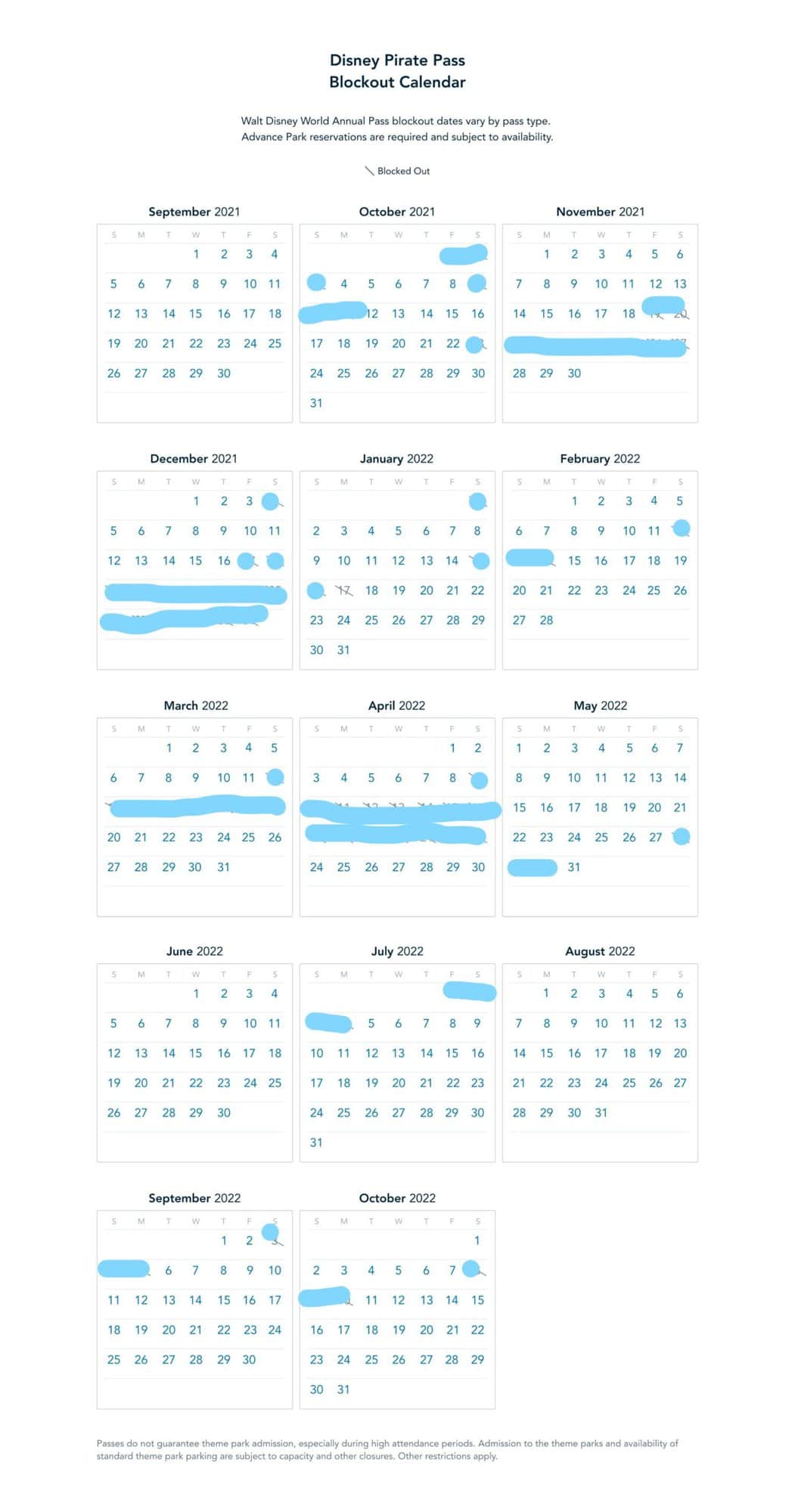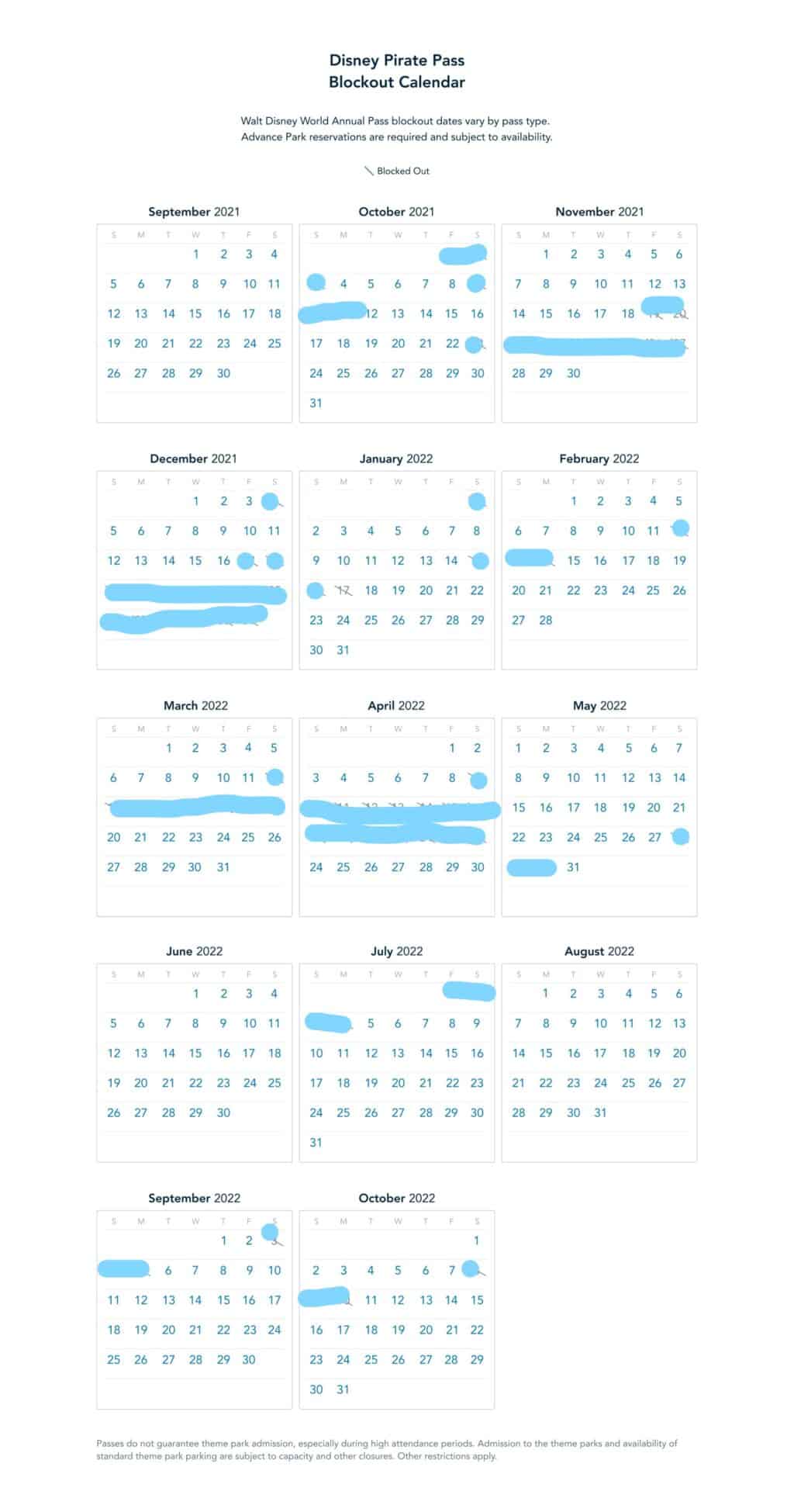 Disney Sorcerer Pass
The Disney Sorcerer Pass can be purchased by either FL residents or Disney Vacation Club members. Disney has not specified if this will be a "blue card" perk, but previously only blue card members with a certain number of direct points could purchase a Gold annual pass as though they were a FL resident.
The Sorcerer Pass comes in at $899 plus tax with a renewal price of $764 plus tax. There are very few blackout dates: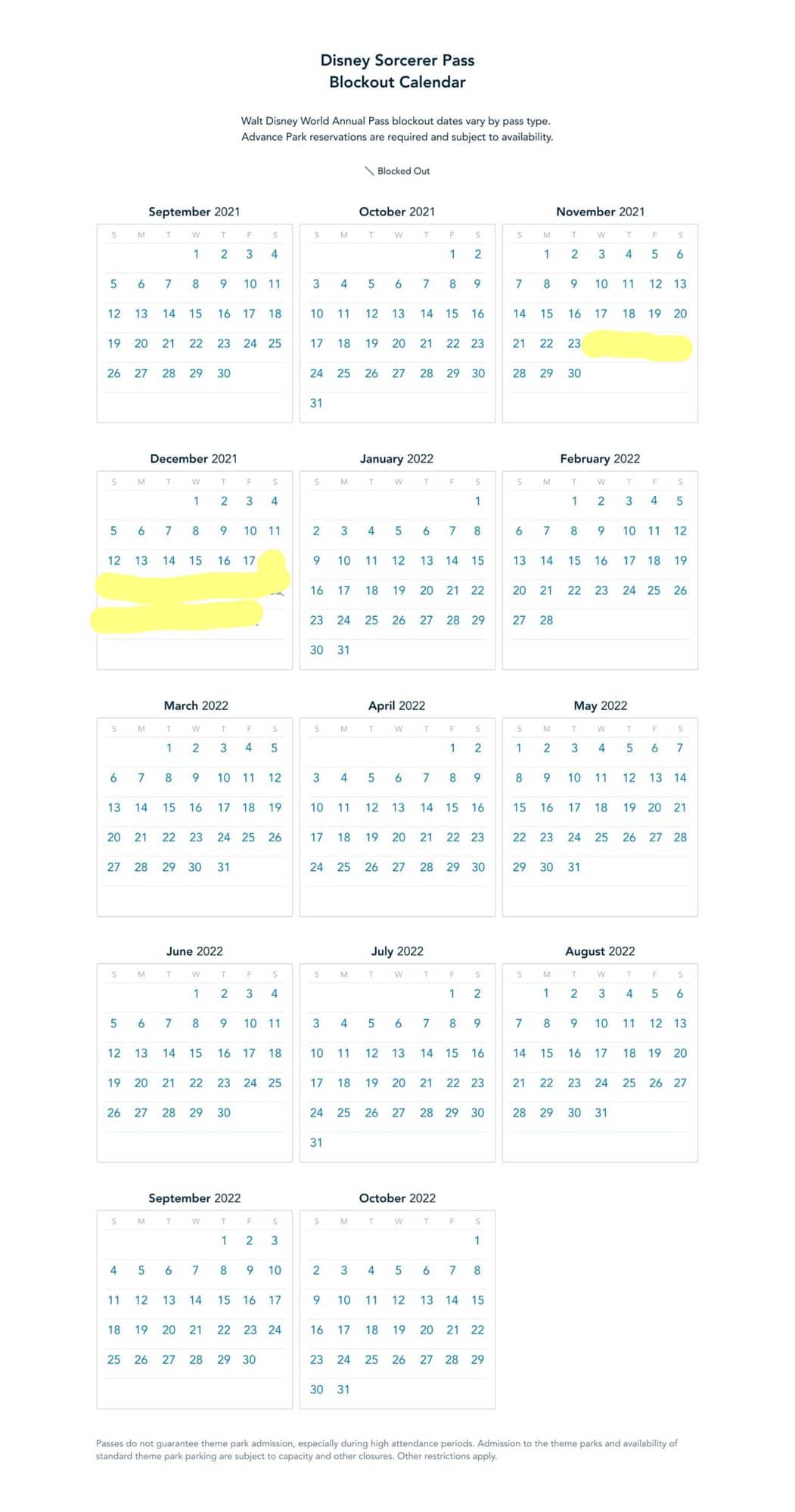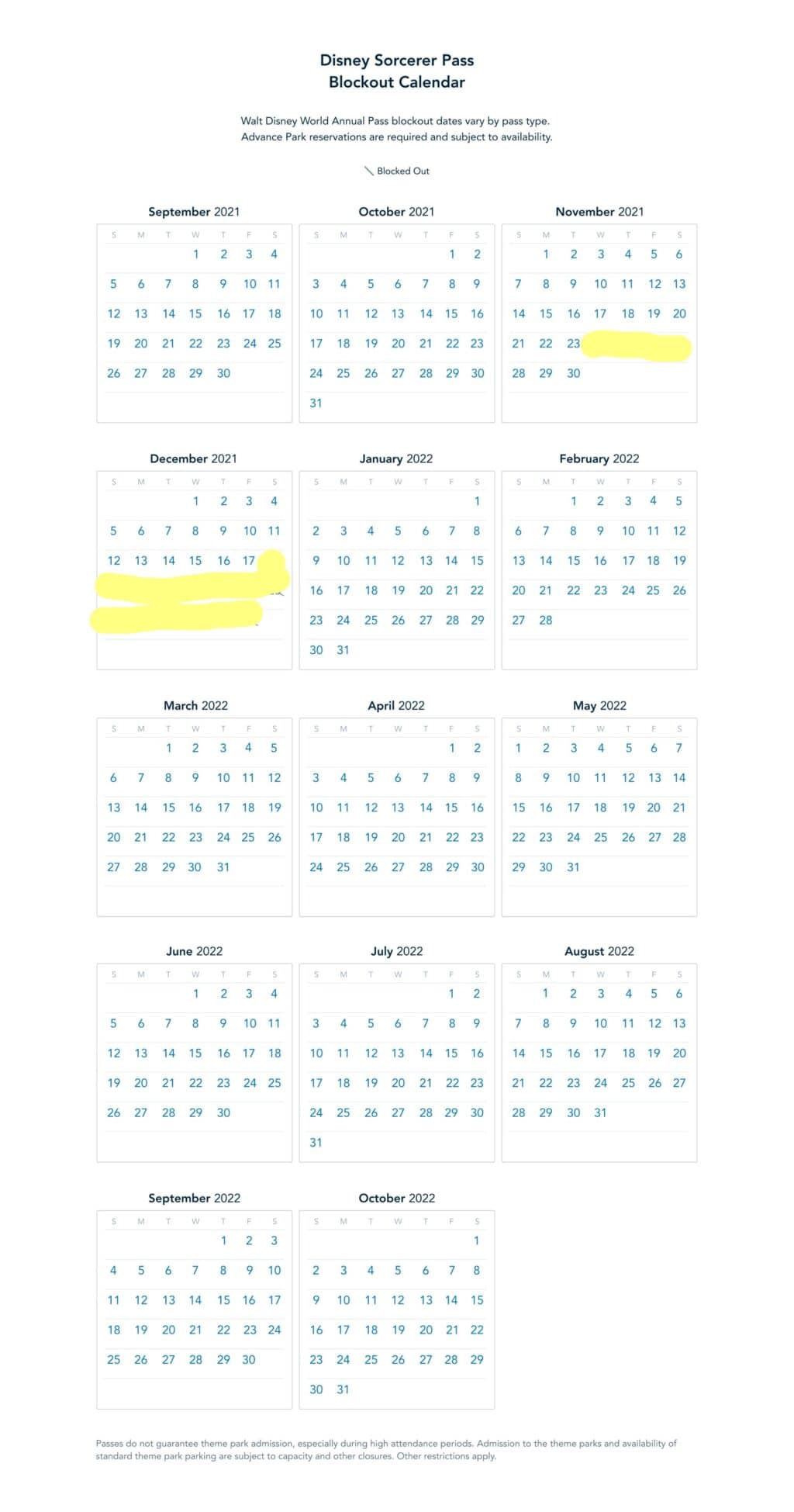 Disney Incredi-pass
The Disney Incredi-pass has zero blackout dates and will be priced at $1,299 plus tax with a renewal rate of $1,104 plus tax. This is the only pass type available for out of state guests who don't qualify for DVC annual pass purchases.
Which pass are you considering buying? Let us know in the comments on Facebook!
-Rebecca W Davis