Have you had a chance to check out Disney's Christmas merch? Here is a peek at what is in store for the holiday season.
Christmas Is Just Around the Corner
Summer is here, and with summer comes Christmas Merch! Wait, that can't be right, can it? But it is true! Despite the fact that Christmas is over 100 days away, Walt Disney World already has visions of sugar plums dancing in its head.
This all probably has a lot of you thinking, "but we aren't even through Halloween yet!" It's true! We aren't even through August. But, to gear up, Disney has already started selling Halloween merch. You can read all about it here.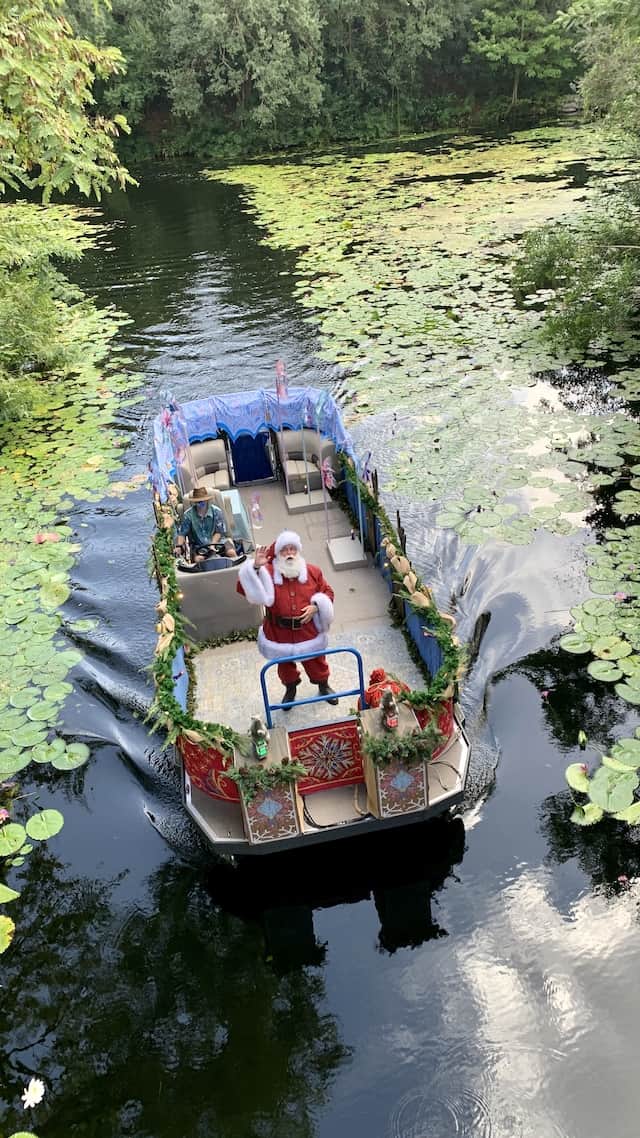 However, for every person who can't bear the thought of Christmas merch decking the shelves before Halloween, there is probably someone who is already decking his/her own halls. There may even be a Christmas tree or two already up!
So, Christmas people, this one is for you! Here is a preview of what is in store. After all, you need your Christmas gear in time for the Christmas parties.
Wearable Merch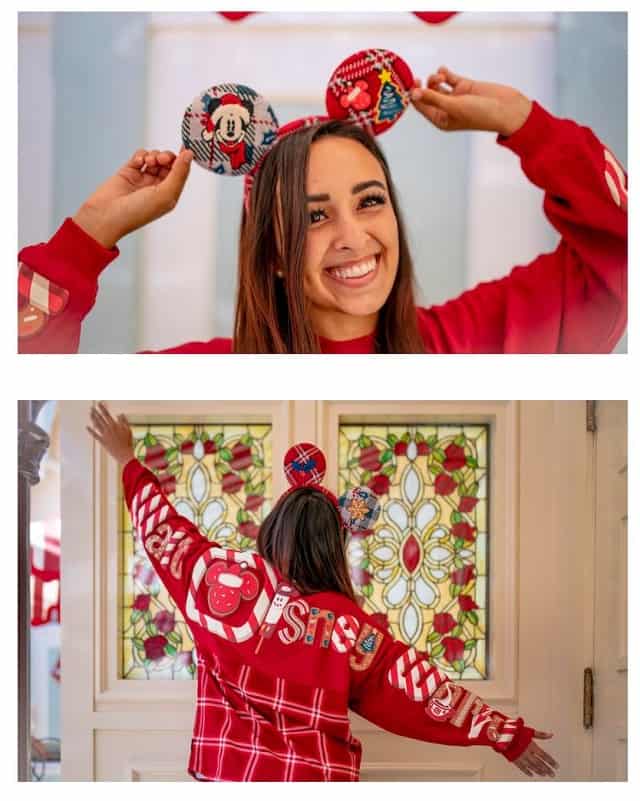 Recently Disney Parks Blog Dropped some hints as to what is in store for stores in terms of Christmas merch you can wear. This, naturally includes the ever popular Ear Headbands.
This year's is a festive plaid pair. It is bedecked in holiday icons including a cheerful Santa Mickey. Interestingly, this pair has no bow as many of the ears have, making it a bit more gender neutral than many of the headbands.
Naturally, every set of ears needs a matching spirit jersey, right? This holiday season, you can wrap yourself in a red plaid Jersey featuring a font made of holiday sweets.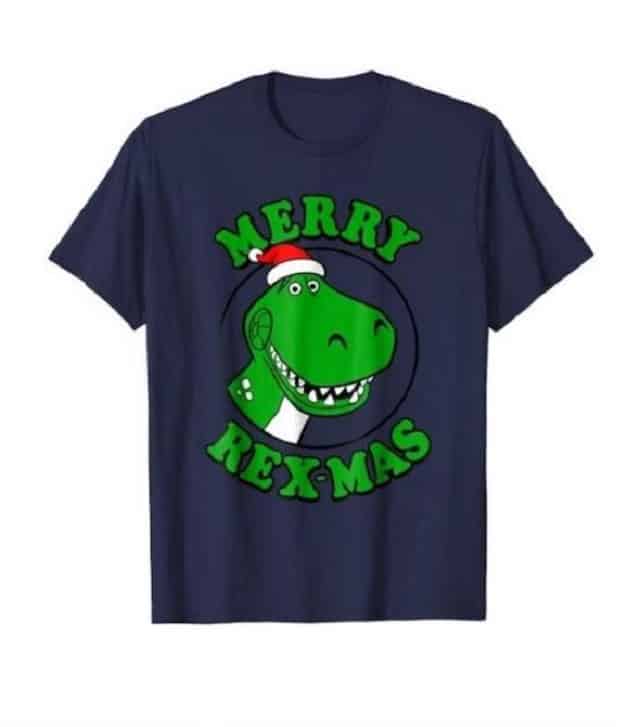 If you are into pun fun, you might also enjoy Disney's Christmas offering for kids. This T-shirt features Toy Story's Rex.
The shirt is wishing onlookers a Merry Rex-mas. As a result, this garb is suitable for both the holidays and a voyage on the Jungle Cruise. I (KatieP) prefer it to the Spirit Jersey and wish it were in adult sizes.
Loungefly!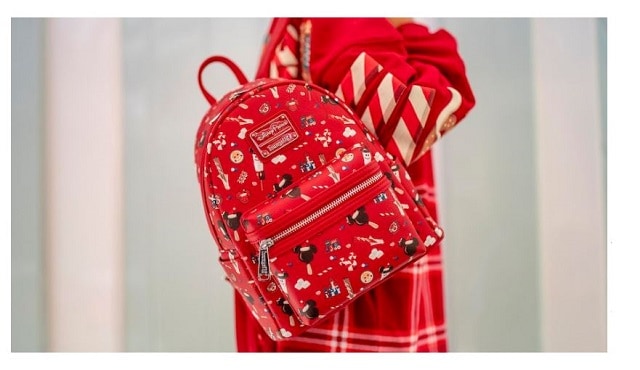 Alright, handbag fans. As is the case with most Disney occasions, there is a new Loungefly for you to consider adding to your collection. Like much of the other merch, this bag is a festive shade of red.
It is covered in snacks, including a Mickey Bar in a Santa hat, peppermints, and cookies. It is safe to say that this appears to be one sweet bag.
Ornaments, Ornaments, and More Ornaments!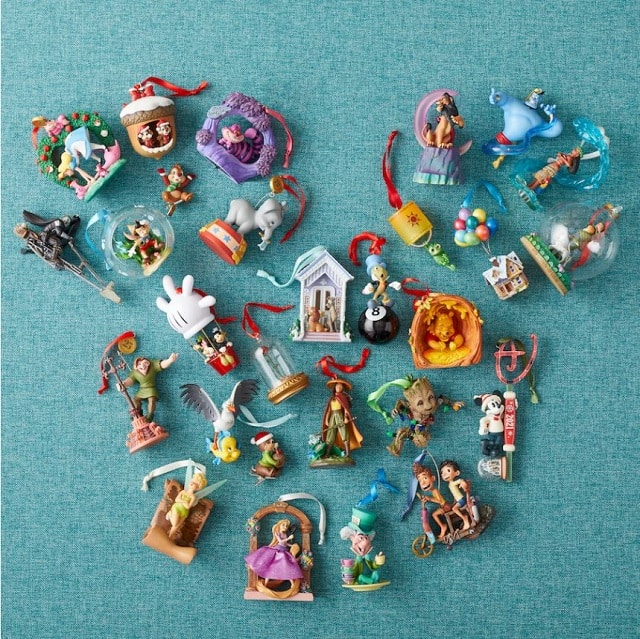 One of my very, very favorite holiday traditions is purchasing an ornament (or 3) for my Disney themed Christmas tree. This year fellow ornament enthusiasts have a myriad of choices from Disney.
Some of the designs are returning from previous years. For example, the Beauty and the Beast rose, the Glove Balloon of Mickey Mouse Clubhouse fame, and Paschal from Tangled floating along on a lantern have made appearances in line-ups of years past.
However, many newcomers are available to join your tree. I really love the Flounder and Scuttle ornament from Little Mermaid and Lady and the Tramp on their doorstep.

Disney's latest animated films like Raya and the Last Dragon and Luca have a holiday presence this year as well.
These little Sketchbook ornaments have a way of capturing scenes from the films we love that make us say, "Oh I loved that part" or "that scene was a classic." Ariel in her shipwreck dress, for example gives me a healthy dose of nostalgia.
Jewelry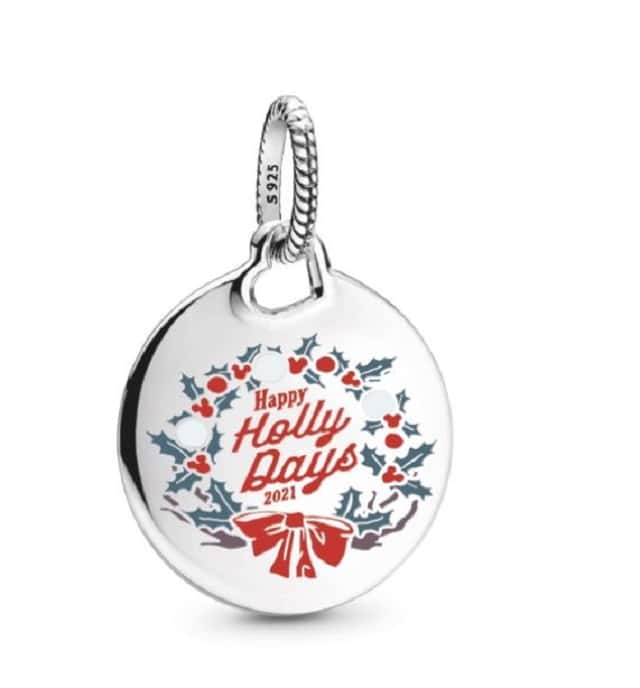 Another thing those who frequent Disney have become accustomed to is Pandora creating a charm for any and every Disney occasion. The holidays are no exception.
This year, Pandora will have a 2021 Holiday Charm with cute little hidden Mickeys along with a Mickey and Minnie charm. It's certainly a cheery trio.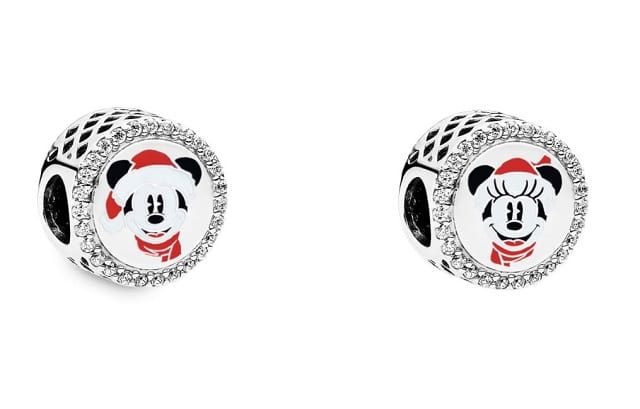 Other Goodies
Outside of the ornaments, which I always love, my favorite offering might just be this little book. The 12 Days of Princess looks like something my family is in just the right season to enjoy this year.
The book is a play on the 12 Days of Christmas song lyrics, and since I adore a good (or terrible) play on words, I am sure I will find it charming even the 15th time I read it to my own princess.
If you prefer some Nightmare before your Christmas, then there are treats in store for you as well. Disney has an insulated Nightmare Before Christmas tote and a picnic basket among its lineup.
A Nightmare Before Christmas card game is also in the mix. It looks like a nice stocking stuffer for a fan of the film.
When and Where Can You Buy It?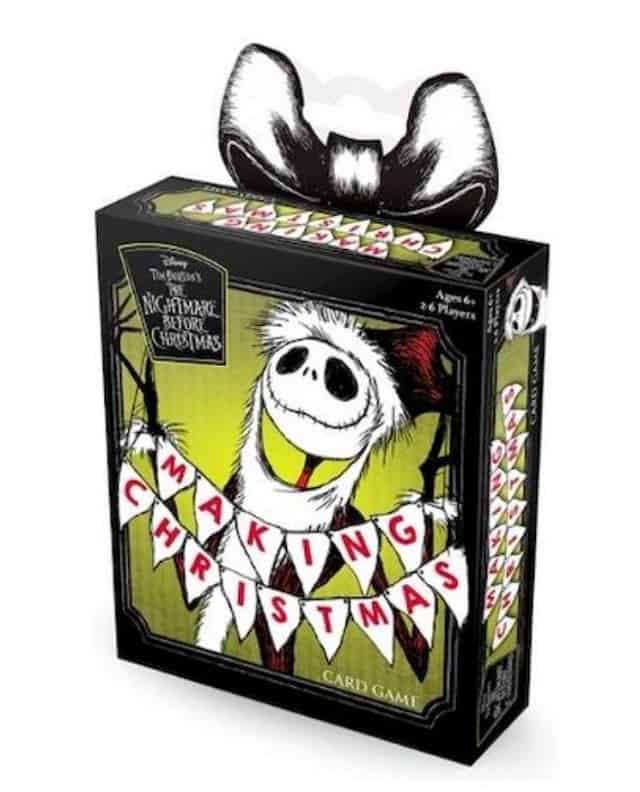 Some of the items are already available for purchase and pre-order. For example, you can find many of the ornaments on ShopDisney right now.
You can head over to Disney Books to preorder the 12 Princesses of Christmas from your favorite book supplier. It looks like it should be ready to ship on September 7th.
The Nightmare Before Christmas game is already available on Amazon.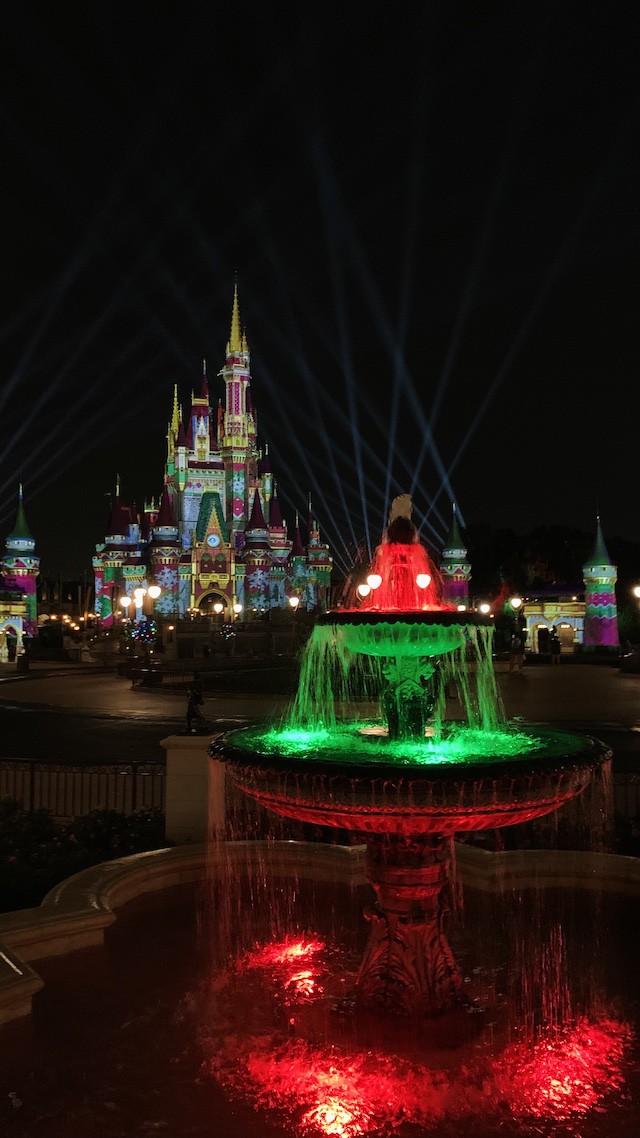 The other items are set to begin appearing in the fall in the parks as well as on shopDisney.com. There is no firm date just yet for releases.
What do you think of this year's Christmas merch thus far? Have you spotted any must haves? Let us know in the comments!