Florida is not known for its amazingly tasty water, to say the least. However, discolored water is a whole other problem. Disney's response to this issue will shock you.
Florida Water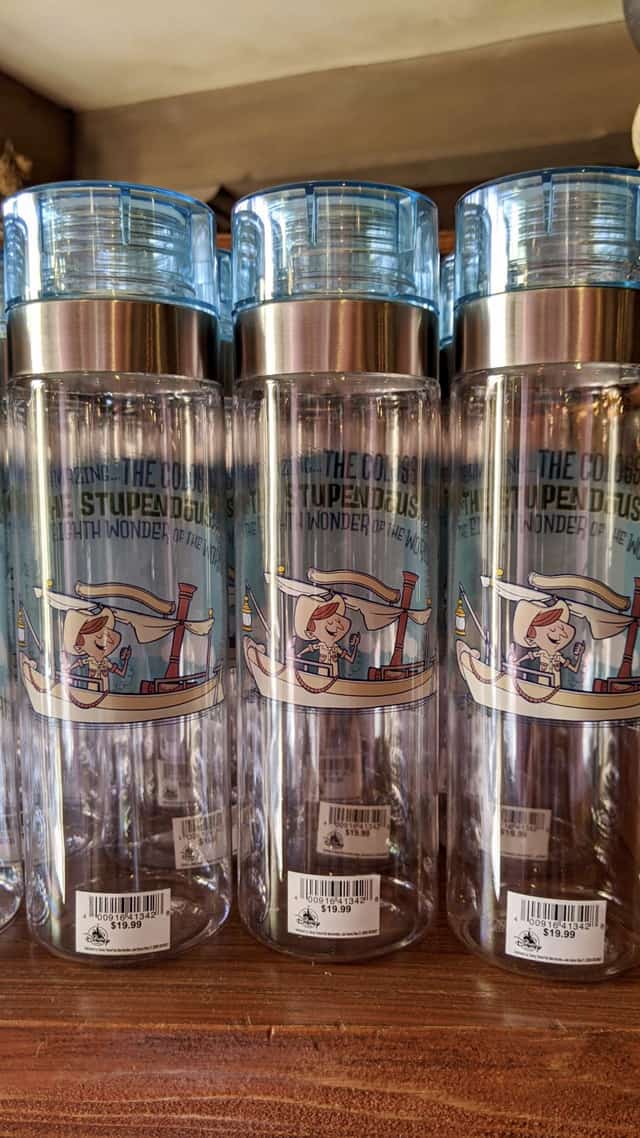 If you've ever tasted tap water at Disney World, you likely know exactly what I'm talking about. Florida is notorious for its bad tasting water because of how it is filtered. It has a sulphur-like taste to it, and it's enough to make you want to purchase bottled water for your vacation.
Disney's Polynesian Resort is having a completely different issue though. Instead of bad tasting water, Guests are experiencing bad looking water – in their rooms!
Polynesian Resort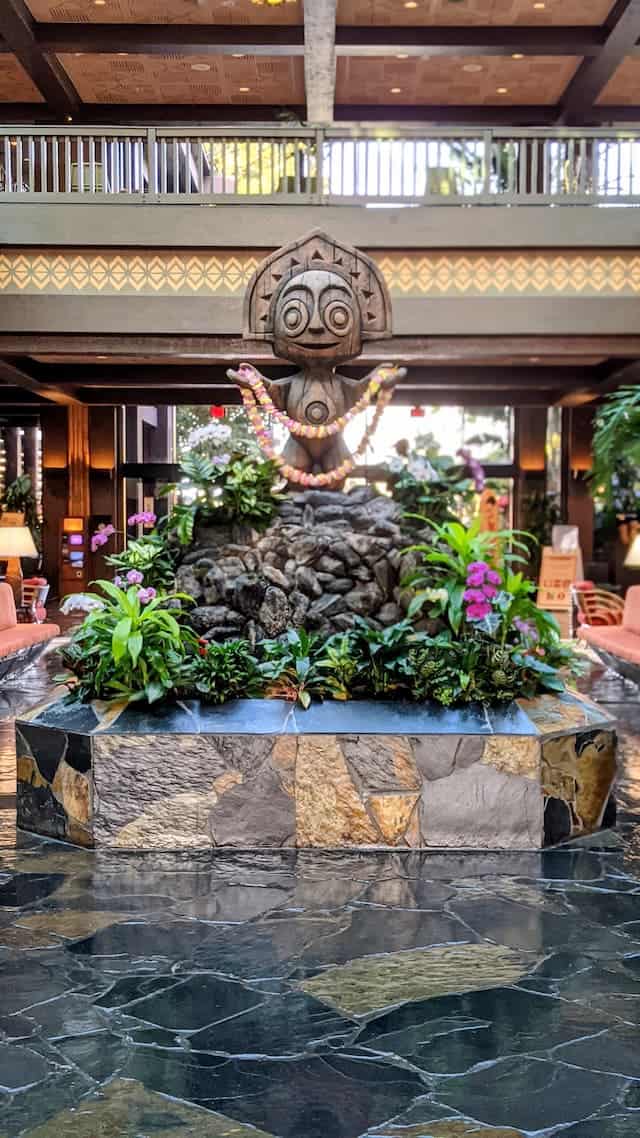 One Disney Guest shared a photo on Reddit of yellow-looking water that filled the bathtub at the resort. "Unlucky stay at Pago Pago. Front desk says this is a common problem. Solution is to run water for 15 minutes before using."
Check out the photo below: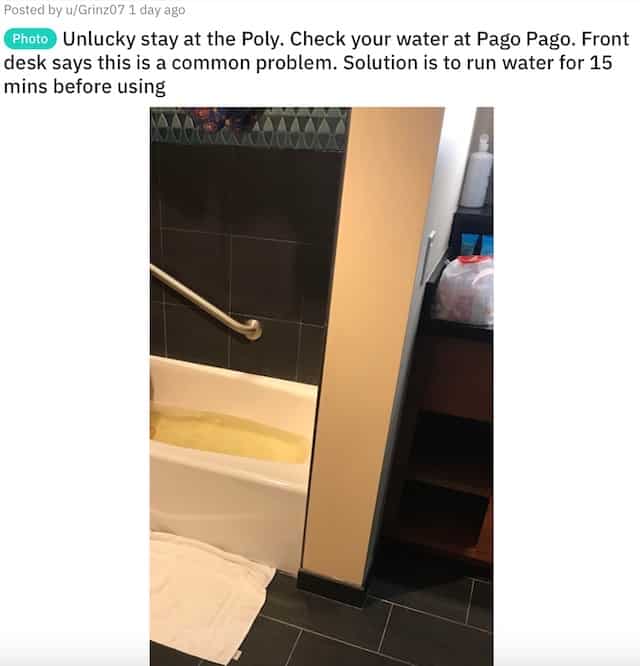 Um, what?! This is a common problem, and Disney's solution is to run the water for 15 minutes?! A few minutes I can see being more reasonable. But to run it for 15 minutes – not only wasting water but also wasting hot water – is completely unacceptable to many Guests.
It may be clean water, but it's not comforting to see that.
What's the reason?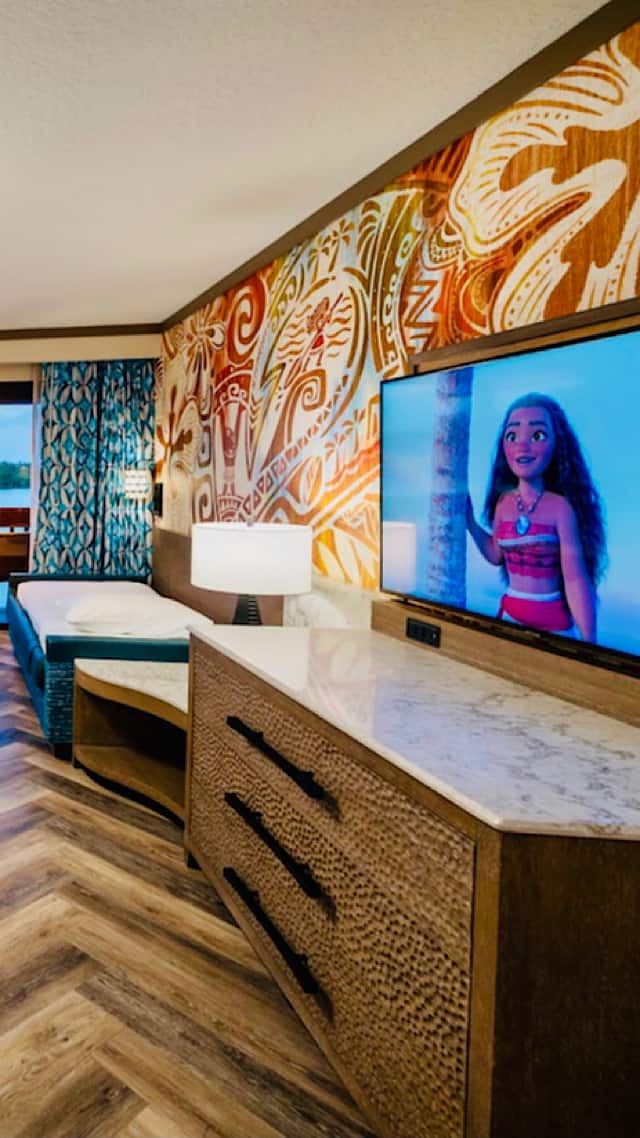 It's worth mentioning that this water issue is affecting the DVC portion of the resort. The regular rooms are currently under refurbishment and not expected to reopen until late July.
Speaking of refurbishment, it's possible the discolored water is due to the fact that there is a lot of construction happening around the resort. A quick internet search also mentions that discolored water could come from various minerals that have been sitting in pipes too long. It's possible these pipes just haven't been used a lot lately. That still seems off to me because the DVC rooms have been open since last June.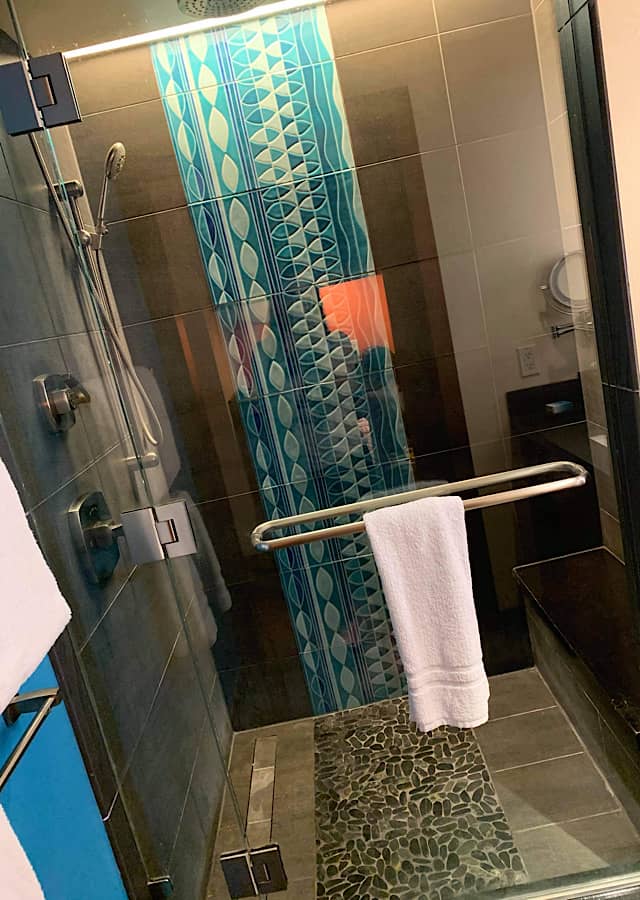 Whatever the reasoning, if this happens to you I would definitely speak to the front desk. I have a stay at the Polynesian planned for next month, and I hope this issue is resolved by then.
Have you ever experienced an issue like this at Disney? How did you handle it? Let us know in the comments below or on Facebook.