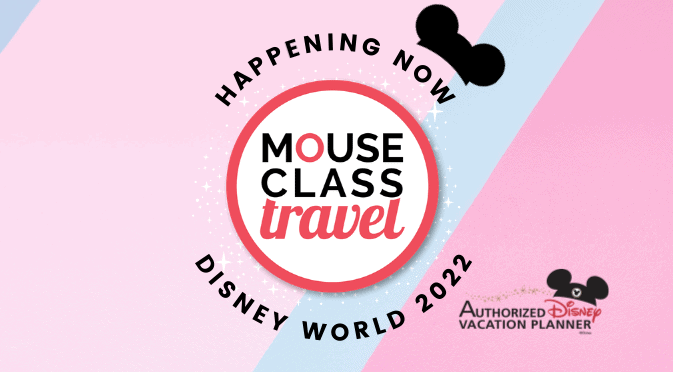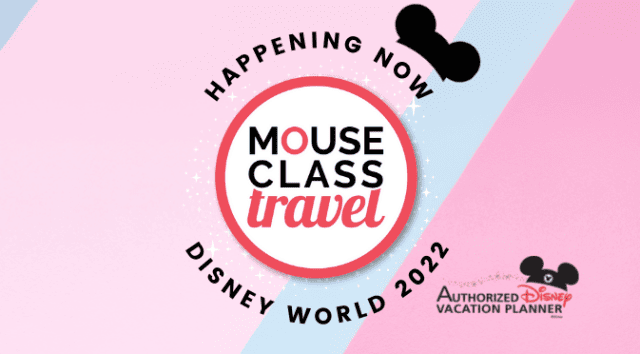 Starting today, guests may secure a Walt Disney World vacation package for travel next year, 2022.
Authorized Disney Vacation Planner Mouse Class Travel teammates are already hard at work securing packages for clients and fellow crew members without a deposit! That's right, they can hold a vacation package for you for up to 3-days without a deposit. So why wait?
Once you are ready to secure a reservation, all it takes is a $200 deposit fully refundable 31-days prior to arrival day. Payments go directly to Disney and Mouse Class Travel applies any and all discounts as they are released.
Working with Mouse Class Travel has never been easier. They have been in the parks and resorts each month post-COVID keeping up with all the changes. Their personalized plans have never been more accurate. Just this week three clients received boarding groups, 1, 8, and 9 for the coveted Rise of the Resistance experience in Star Wars Galaxy's Edge. Their planning utilizes our personal software, Character Locator for added convenience of your plans all in one place.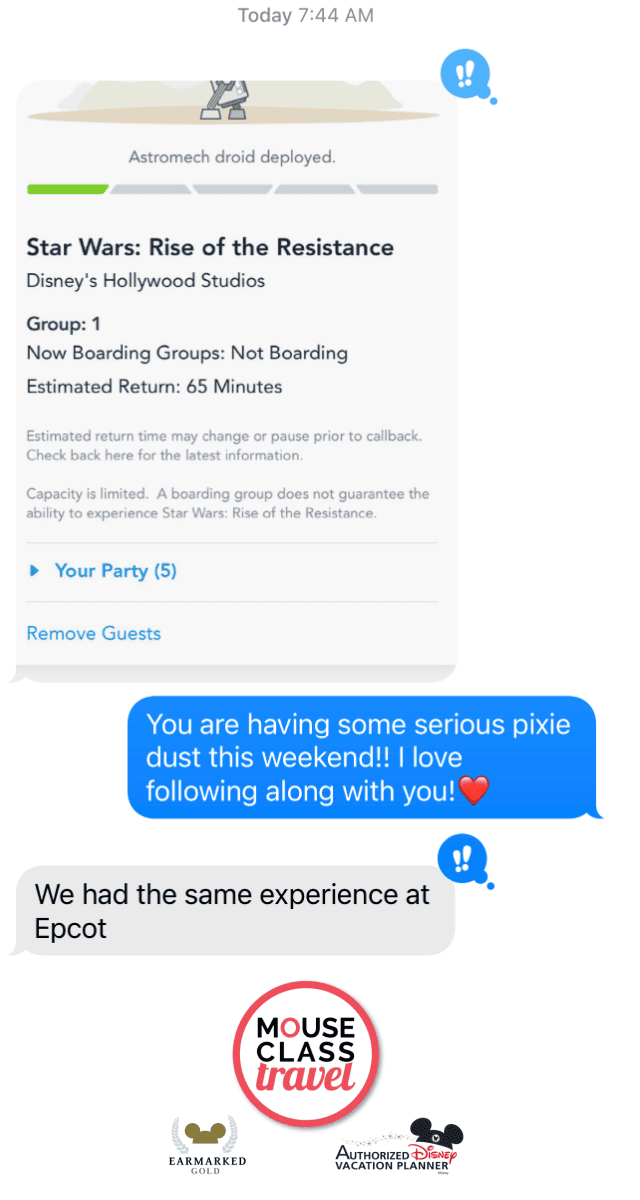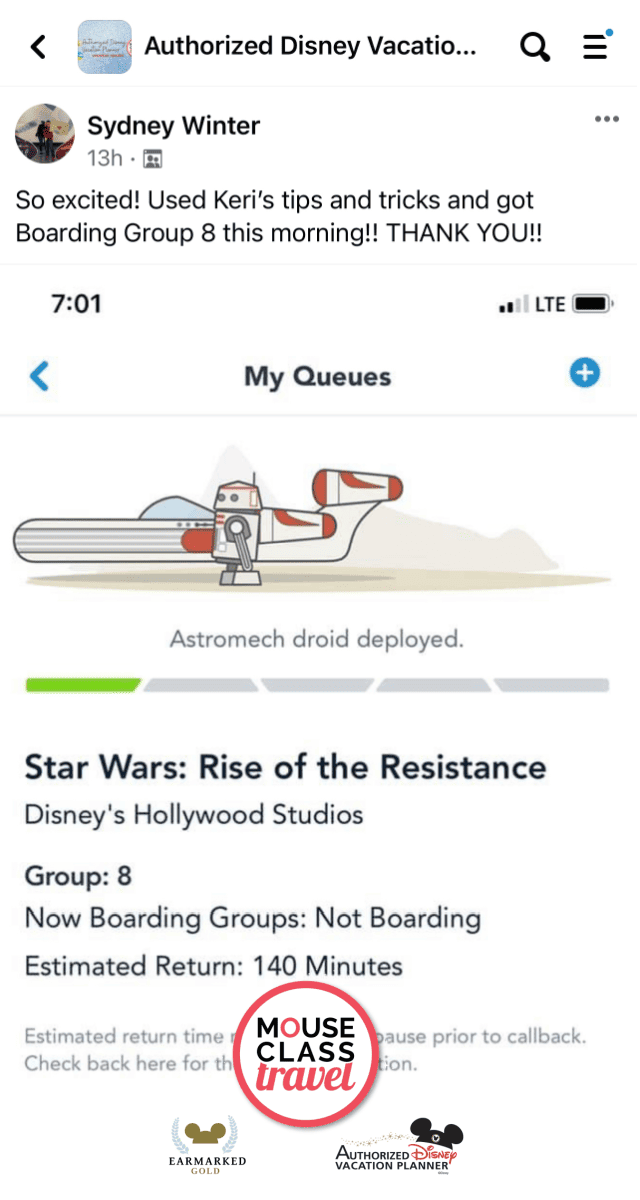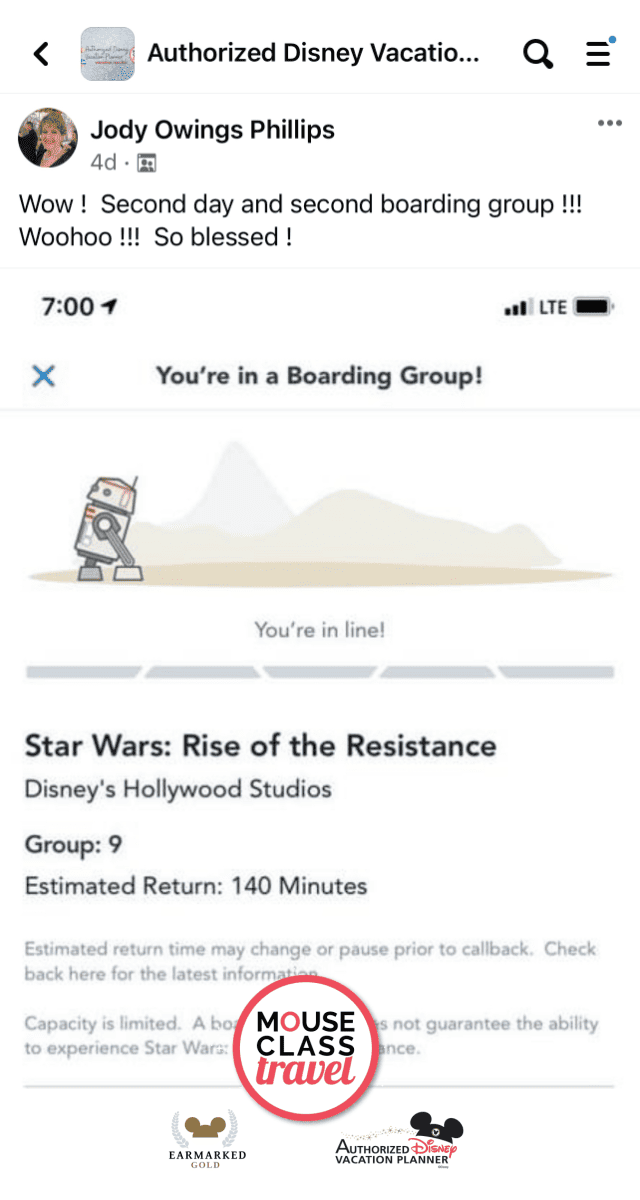 Life happens and Authorized Disney Vacation Planner Mouse Class Travel understands! By securing a package today, modifications and changes are free of charge up until the 31-day cancellation date. Unsure of your kid's school schedule?
Secure two reservations and cancel the one you won't need as soon as their schedule is available. With Mouse Class Travel you do not need to worry about a thing. A quick text or email and they take care of everything you need, wait on hold and get the job done.
Why book this far out? By securing a reservation today you lock in today's rates. Future price increases will not affect your reservation!
Have you ever needed a better time to visit Orlando? Contact, Authorized Disney Vacation Planner Mouse Class Travel today and get your countdown clock out of the closet. You're going to Disney World!