Merch alert! Disney and CASETiFY are teaming up to offer some seriously amazing tech accessories! Which one do you have on your "must get" list?
Disney x CASETiFY
I recently purchased the new iPhone 12 Pro and immediately started my quest for the perfect phone case. I am pretty picky with my cases – no flimsy or cheap case will do. I usually stick to Otterbox or CASETify because of the durability.
Since the new iPhone 12s are relatively new, the pickings are pretty slim. I was determined to find a Disney case as my love for the brand goes beyond theme parks and movies. However, I couldn't find one that was Disney-fied and strong enough for my clumsy fingers so I settled on a plain Otterbox.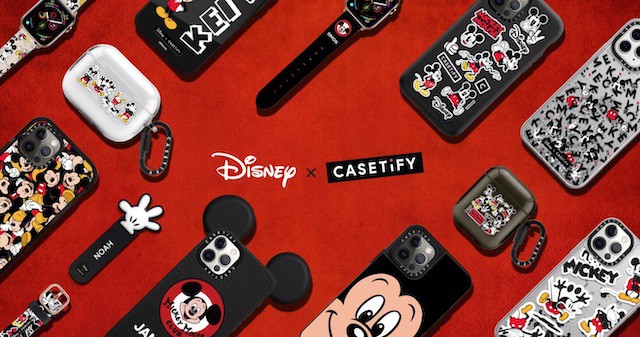 Imagine my excitement when I saw that Disney is collaborating with CASETiFY!
For one, CASETiFY offers some serious protection. They have 6.6 ft drop protection making it virtually shatterproof. Second, the DEFENSiFY antimicrobial coating eliminates 99% of bacteria from the phone case. I'm so excited for the new Mickey designs!
The Designs
Let's take a closer look at these fun designs that will be featured in the collaboration.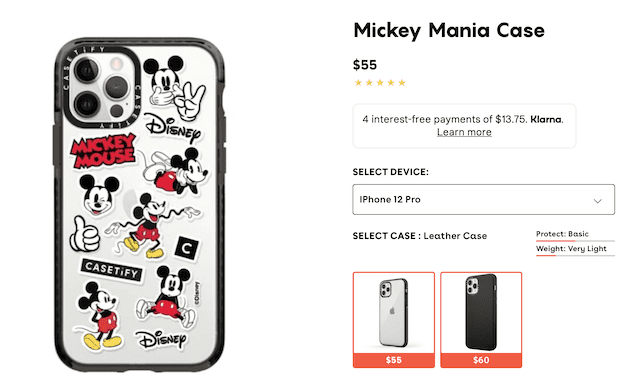 Let's start with one of my favorite designs! The Mickey Mania Case comes in either a leather case, which offers basic protection and a light weight, or an impact case, which offers strong protection and a light weight.
The leather case is slightly more at $60 compared to the impact case's $55. Additionally, the 12 Pro Max is $5 more expensive than its smaller counterparts.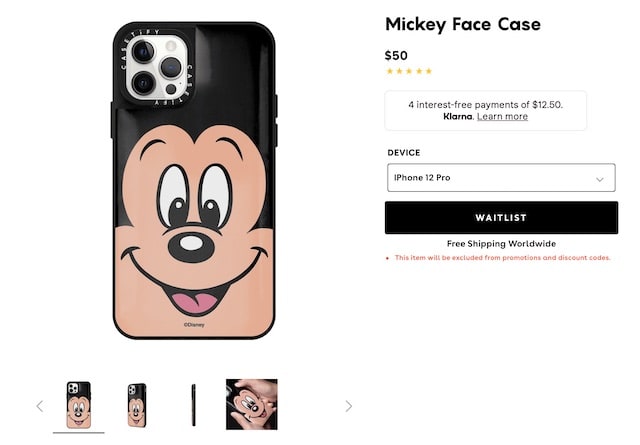 The next design is the Mickey Face Case. This one has no bells and whistles and costs $50 for the 12 Pro. This is my least favorite of the designs. Mickey's poor face looks a bit big.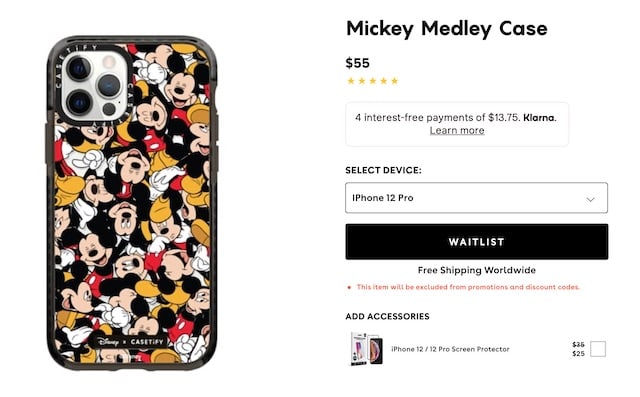 The Mickey Medley Case features a bunch of classic jumbled up Mickeys! You can add accessories like a screen protector, and the website states all of the products in this collaboration will be excluded from promotions and discount codes. However, free shipping is always a nice bonus!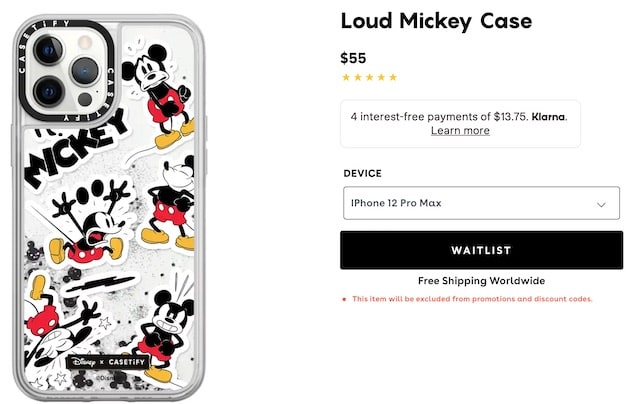 This Loud Mickey Case is so fun! You can't see it in the image, but glitter and little Mickey heads float around in the case. Additionally, Mickey has some pretty wild expressions from worried to straight up scared! Take my money.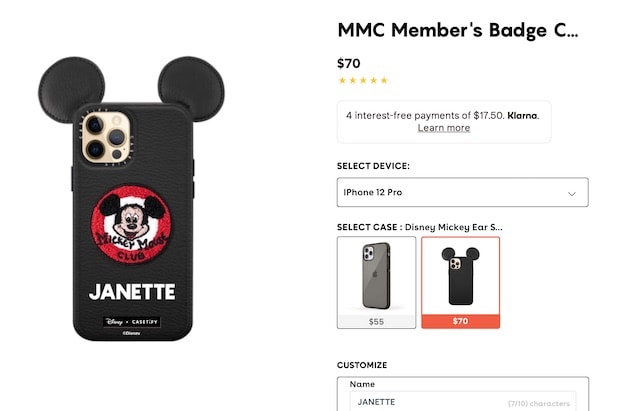 This design has got to be the crown jewel of the collection. Become a member of the Mickey Mouse Club with the MMC Member's Badge Case. You can get this case with ears in leather or no ears as an impact case. The leather with ears will set you back $70 making it the most expensive case in the collection.
The best part, though? Not only do you have the cool MMC badge, but you can also have the case customized! Now you're official.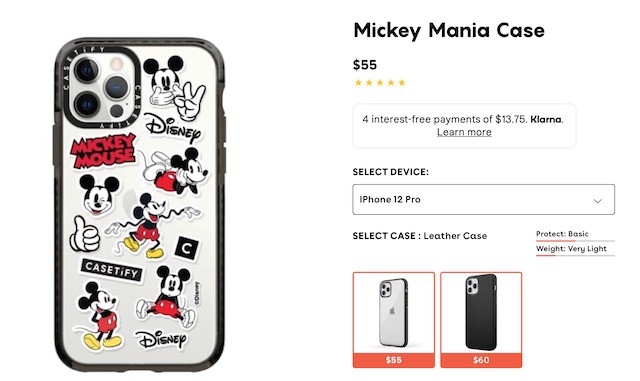 Mickey Mania! This case comes in either regular impact or leather and features Mickey in various forms. From the classic winking face to the thumbs up, is there anything better than have your favorite pal on your phone?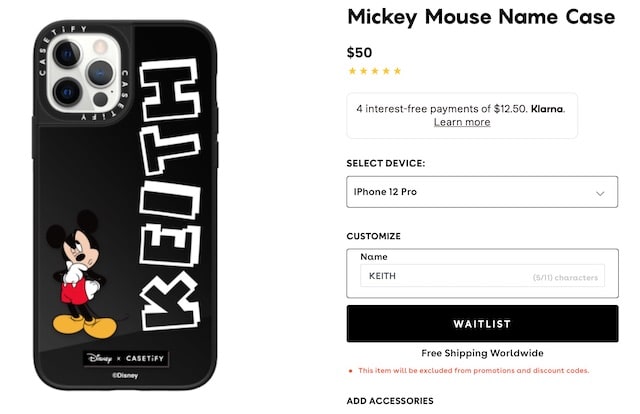 Here is another case you can put your name on! This Mickey Mouse Name Case comes in classic black and features Mickey thoughtfully posing. The name text has a fun white shadow behind the letters.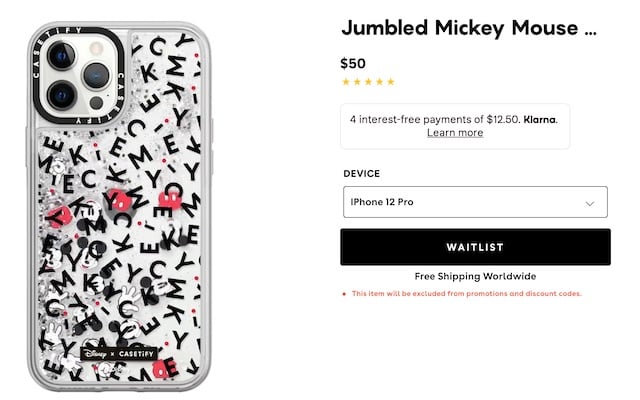 Jumbled up Mickey! The letters that make up this famous mouse's name cover this phone case. Mickey faces, the classic red pants, and glitter move freely in the case. I have a hard decision to make. I want them all!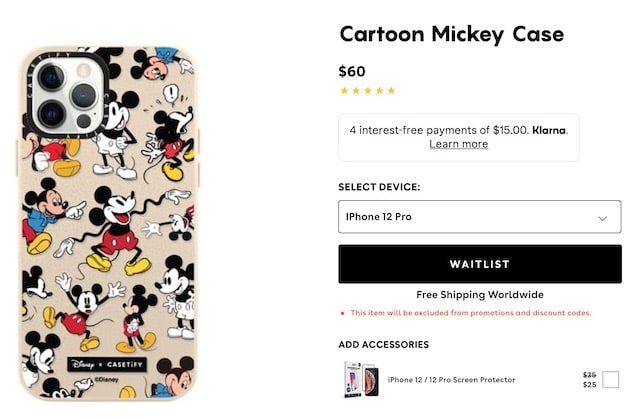 Cartoon Mickey through the decades! He is displayed on this case as he was drawn throughout the years. You can see the black and white Mickey, Mickey with a white face, and some of the more recent drawings of the mouse that started it all.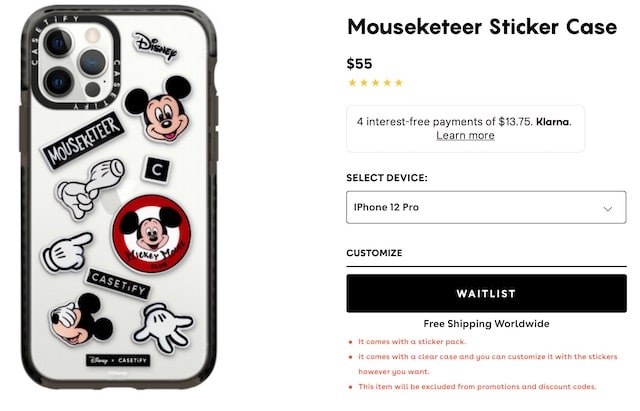 Do none of these options look good to you? You can customize your own case with the Mouseketeer Sticker Case! This clear case comes with a sticker pack featuring all the classic Mickey symbols we know and love.
Collaboration Release Details
Know which one you want yet? If you need some time to decide, you are in luck! You can join the waitlist for a release date taking place later this month.
If you are looking for AirPods cases, AppleWatch bands, or other Apple accessories, those will be available too! Although we don't have pricing details, you can see a few of the designs in the preview photos.
You can read all about this collaboration, join the waitlist, and get specific pricing details for the cases by checking out the website HERE.
Will you be grabbing any of these Disney x CASETiFY cases for your phone? Which one do you like most? Let us know on Facebook!