We've lost another beloved Star Wars actor from the original Star Wars trilogy. Read everything we've learned about the this actor's death.
Star Wars was the first movie I ever saw at a theater. I was in awe of the sights, sounds, and action on the big screen. Later renamed New Hope, this movie was released in 1977. Unfortunately, these iconic actors we love so much are aging, and we have lost many of these legends.
David Prowse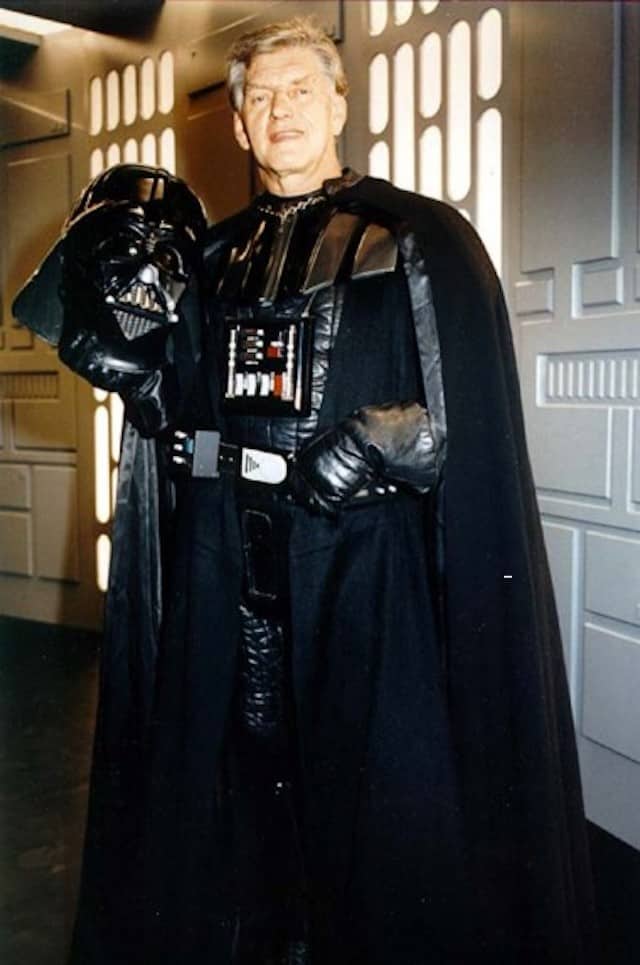 In a recent article, we reported the passing of David Prowse here. He portrayed the legendary Darth Vader in the "Star Wars" Original Trilogy. The Darth Vader character continues to be an iconic symbol of the Star Wars franchise and one of the most loved villains.
Actor David Prowse was 85 years old and he passed following a brief illness. His agent, Thomas Bowington, shares, "It's with great regret and heart-wrenching sadness for us and millions of fans around the world, to announce our client Dave Prowse has passed away at the age of 85."
Peter Mayhew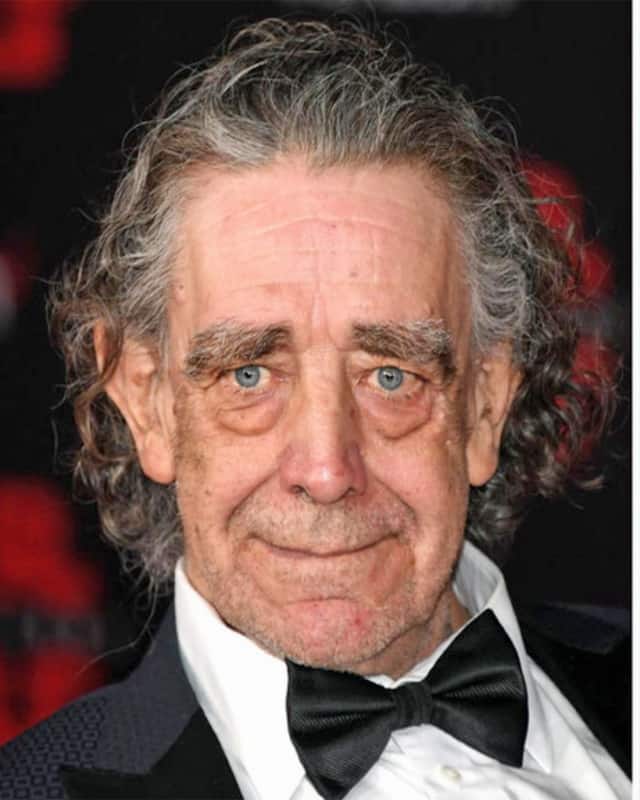 On April 19, 2019, the actor who portrayed the original Chewie passed away. On his Twitter account his family released the following statement:
The family of Peter Mayhew, with deep love and sadness, regrets to share the news that Peter has passed away. He left us the evening of April 30, 2019 with his family by his side in his North Texas home.
Our Most Recent Loss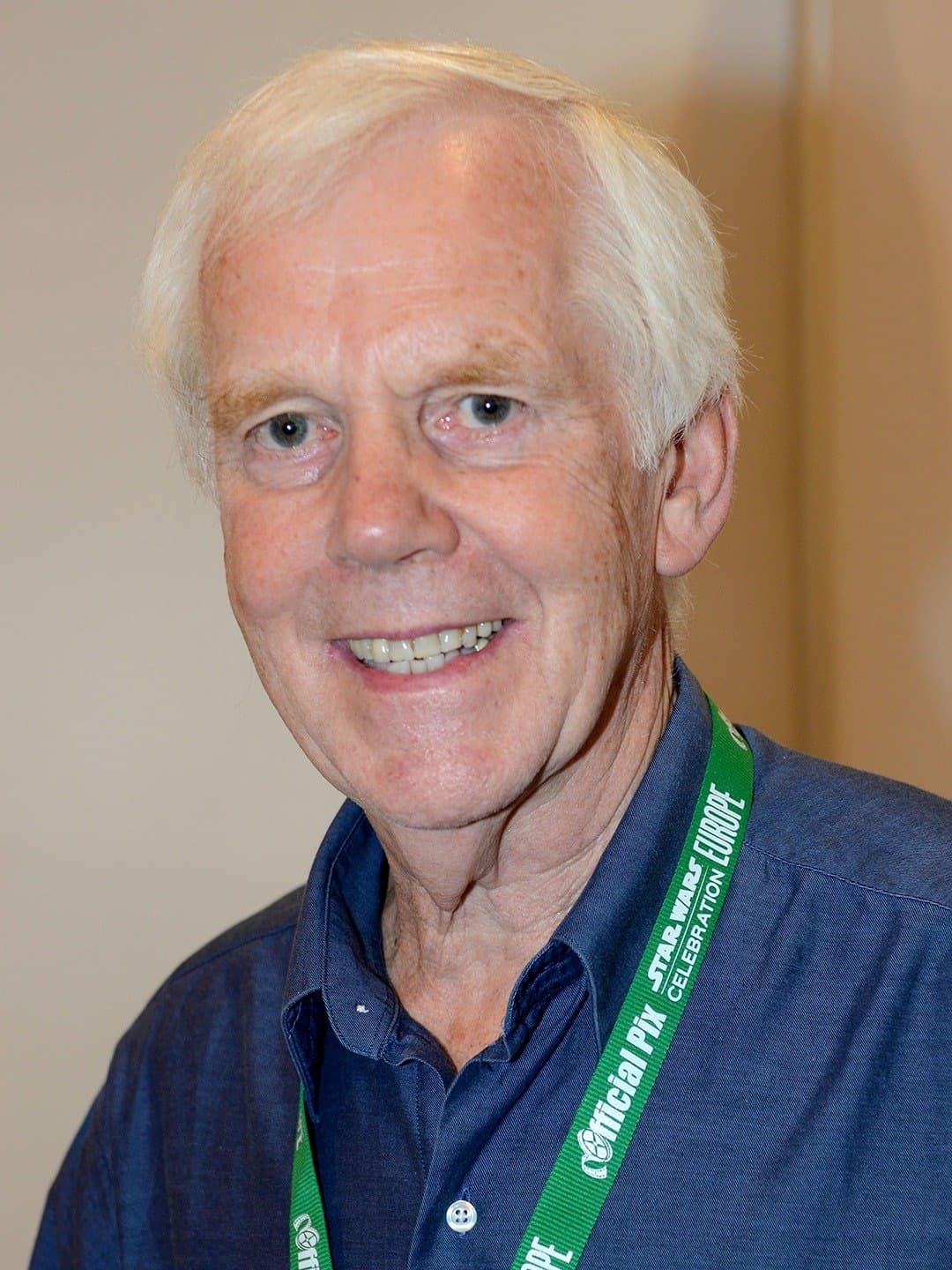 Per Star Wars Twitter Account: Jeremy Bulloch, whose unforgettable performance as notorious bounty hunter Boba Fett has captivated audiences since he first appeared in 1980's Star Wars: The Empire Strikes Back, has sadly passed away.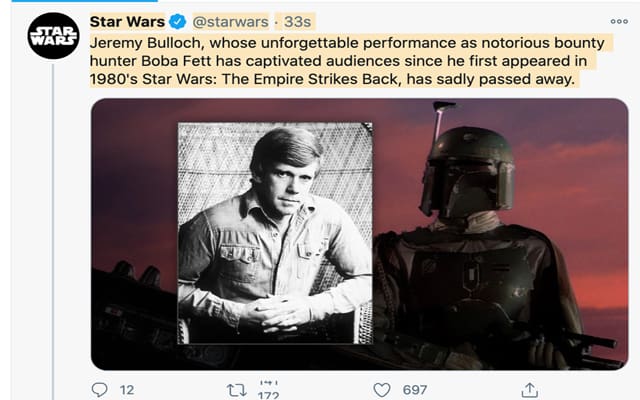 He will be remembered not only for his iconic portrayal of the legendary character but also for his warmth and generous spirit, which have become an enduring part of his rich legacy.
Rest in peace Jeremy Bulloch. The writers of the Kenny the Pirate team send our condolences to his family and friends.
I was fortunate enough to see many Star Wars Legends during Star Wars Weekends, formerly at Hollywood Studios. What are your fondest memories of Jeremy Bulloch or any of the original Star Wars actors? Please share your thoughts below or comment on our KtP Facebook Page.
Source: @StarWars