One of the Magic Kingdom's guest favorites has returned during the holiday season. Read on to find out more!
The Holiday Season Has Begun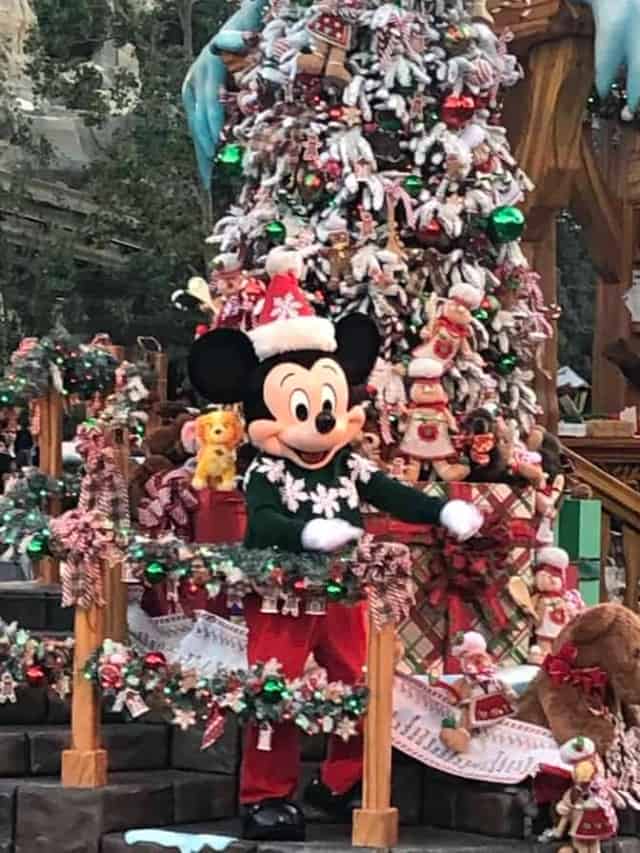 Today truly feels like the most wonderful time of the year as so many new pictures of the holiday season at Walt Disney World have begun to circulate.
Just this morning, our very own Papa Pirate, Kenny posted a picture of Santa Claus parading down the streets of Hollywood Studios.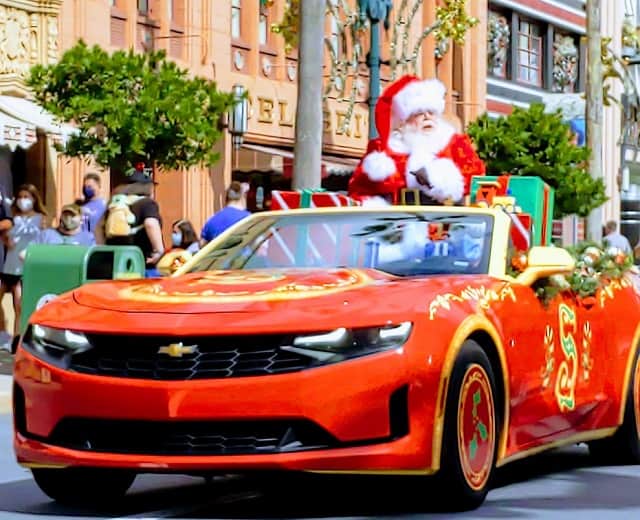 He is surely flying in on quite the fancy sleigh!
For a more comprehensive list of the new Christmas entertainment throughout Walt Disney World you will want to read this article.
The Muppets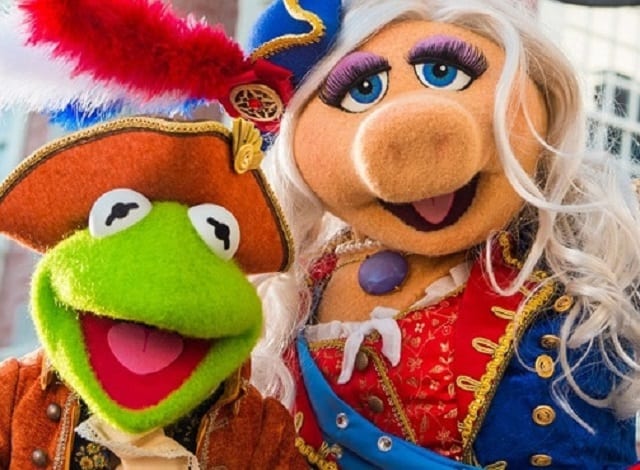 One of our favorite family activity was to watch "Great Moments in History with the Muppets" located in Liberty Square.
The live show was performed daily and featured the Muppets presenting abridged versions of American History during the Colonial Era.
My family and I would always sing along. We also made sure to arrive in time to be able to sit right up against the rope.
Unfortunately, the show closed on February 17, 2020.
The Muppets During the Christmas Season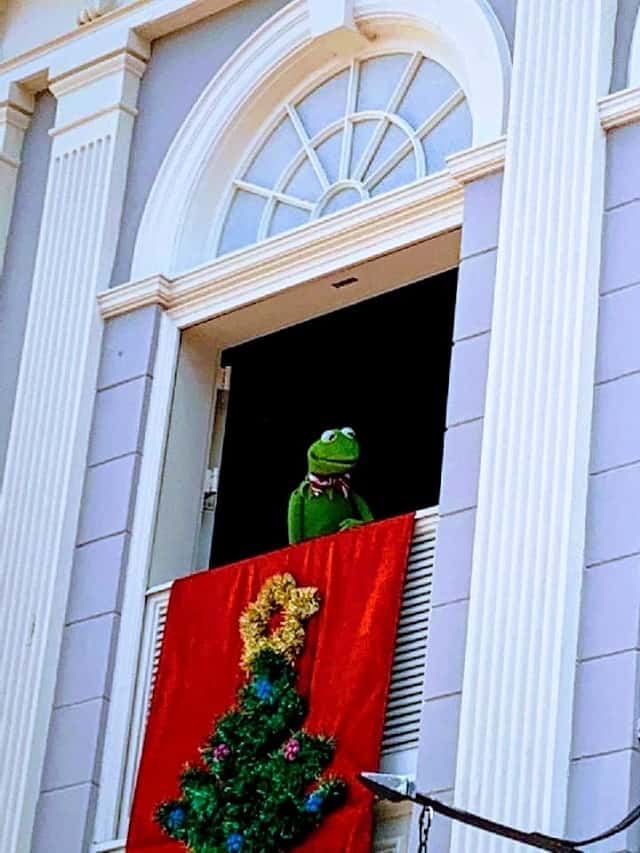 This morning guests were delighted to find our furry friends back in their second-story windows of the Heritage House which is adjacent to the Hall of Presidents attraction.  
For the 2020 Christmas season, guests will be greeted with a socially distanced meet and greet located in Liberty Square where Kermit, Miss. Piggy, Fozie Bear, and Sam Eagle will make appearances throughout the day.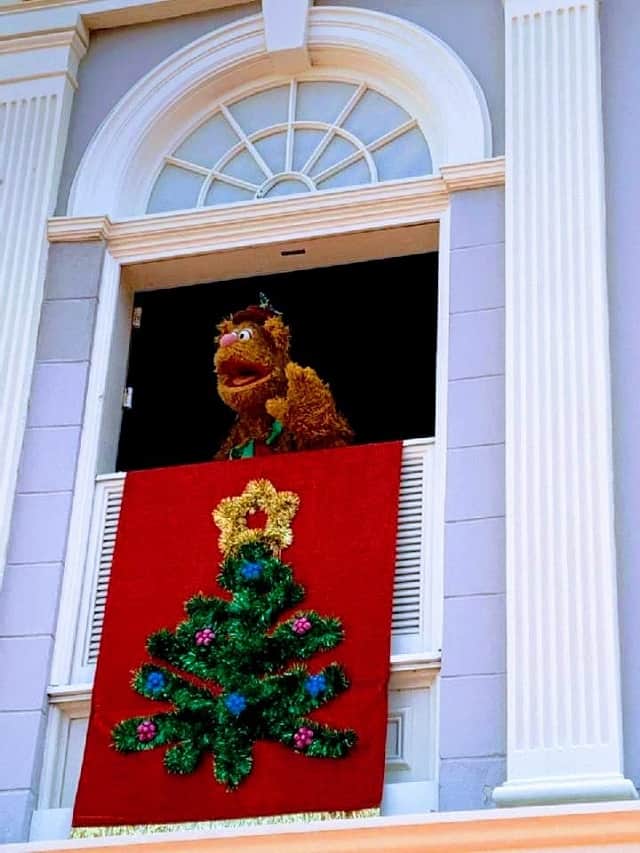 Although there is no actual show or speaking, seeing them is enough to make guests feel the joy of seeing these beloved characters.
Thank you to a friend of the crew for sharing these wonderful pictures with us!
The Joy of the Holiday Season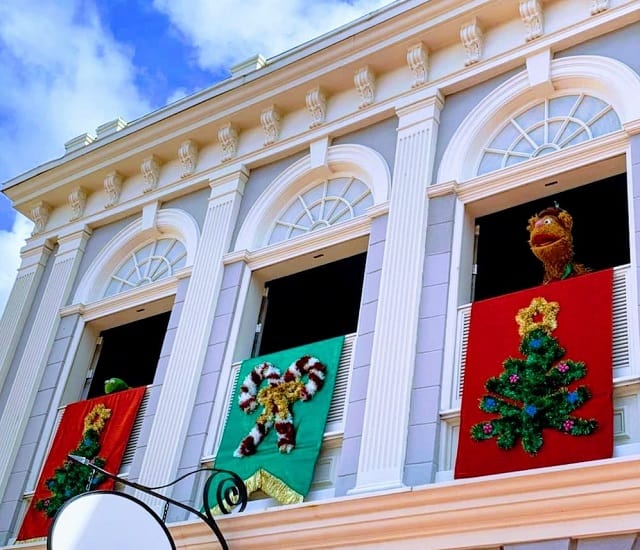 So who else is ready to hop a plane, train, car or any other means of transportation to celebrate the beginning of the holiday season at Walt Disney World!
I'll have to wait another month before our visit, but believe you me when I say that I will be checking the Kenny the Pirate blog all day.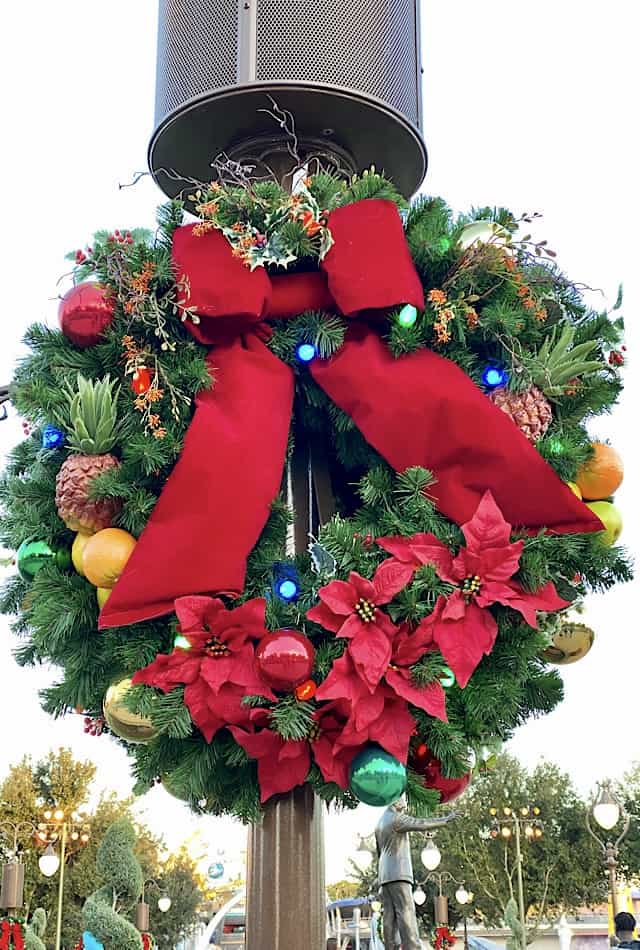 We will be sharing and posting pictures and articles on the festivities around the parks!
Can you feel the magic of the Christmas season in the air? I sure can!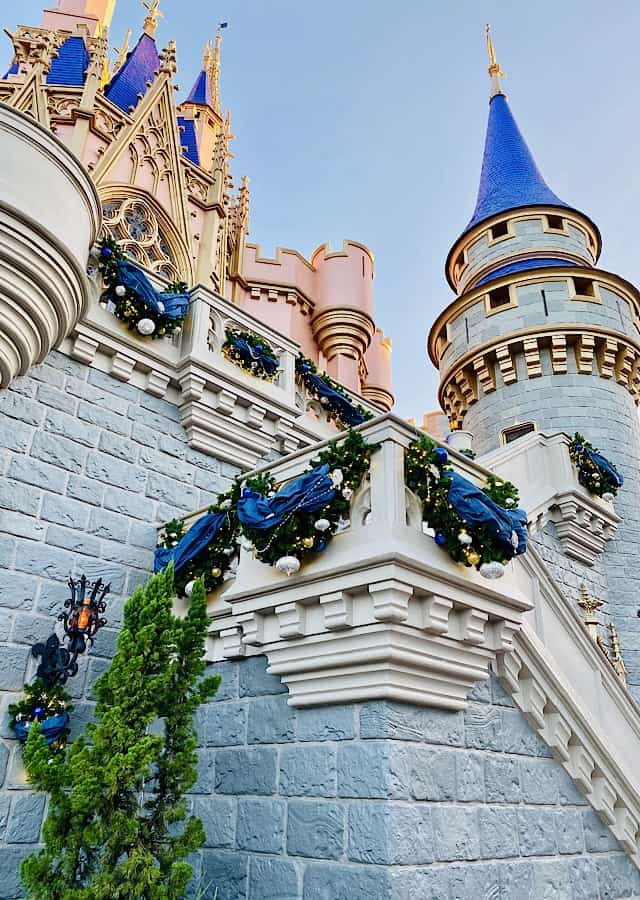 Are you excited to hear about the Muppets joining in on the holiday festivities this season? Let us know in the comments on Facebook and in our Facebook group.
-Marisol White